5 WAYS TO BECOME A GOOD COOK
Published Apr 19, 2017
Updated May 01, 2017
A lot of times, people ask me where I learned how to cook. I often tell them nowhere and they look at me in shock expecting that my answer would have included recounting me going to a culinary school or something. The truth is apart from the Home Economics classes I took in my secondary school days, and watching my mom and grandma cook, I have never taken any formal cooking classes. I am not a trained chef. But I learned a lot of my cooking informally. So how did I learn this? That's why we are having this post today. I strongly believe one of the greatest skills a person can have is learning how to make their own meals. And this goes for both men and women. How do you become a good cook on your own? Here are 5 ways!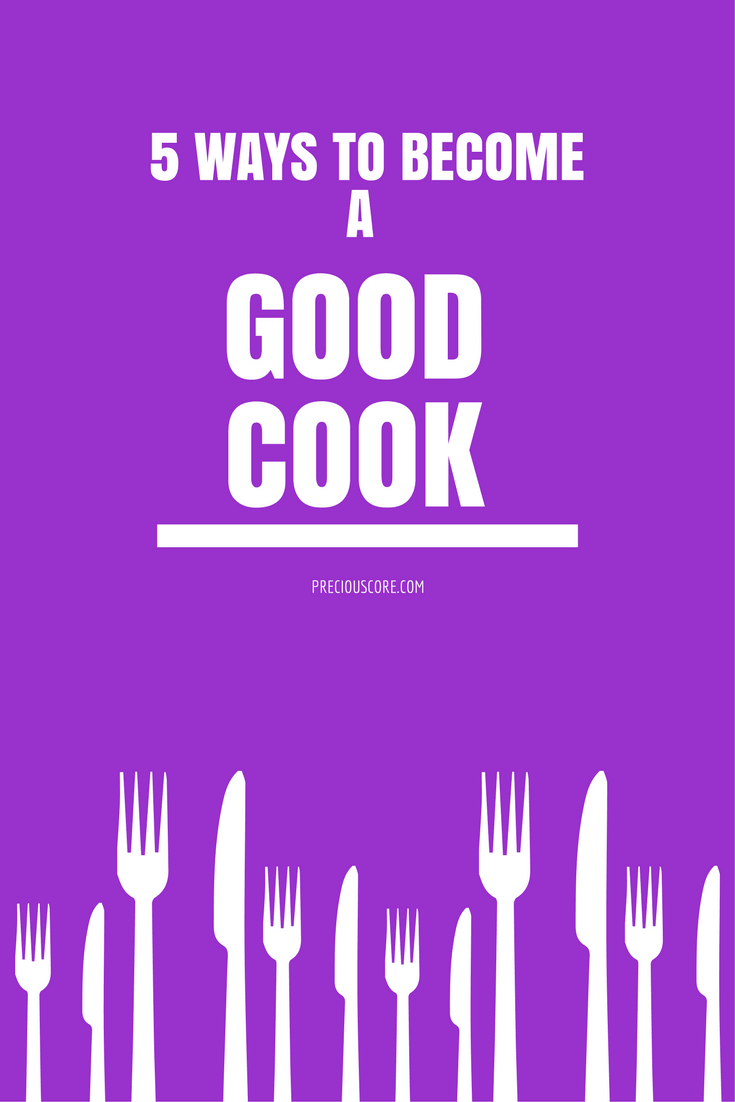 1. Observe – A Lot!
From a very tender age, I observed anyone cooking by me. I would look specifically at what they were doing and register it in my brain. That way, when I try to cook the same thing, I naturally emulate their procedure. Till today, I still observe a lot. I love watching people cook whether physically or on TV. It's one of my favourite things to do and it helps. So observe others when they cook by you and watch lots of cooking shows.
2. Ask Several Questions
Never be ashamed to ask food-related questions. If you do not know how to cook something and someone knows it, ask them how to do it and take notes. When I go somewhere and eat something I really like, I always find an opportunity to question the cook if I can., That way, I gather more ideas. Always ask questions about how good food was made. It really helps tons.
3. Practice!
My third point is practice then practice some more. A week hardly goes by without me trying to make something new in my kitchen. I am always trying out new ideas and trying to widen my understanding of cooking. Note that with more practice comes more failures but that only helps you become a better cook.
4. Read Recipes
I love going through food blogs or cook books. There is always something new to learn. Maybe it is the way the food is plated or a new way to cut a carrot. There is always something to make your cooking better.
5. Research
With the internet these days you can find out almost everything you need to know on Mr. Google. Simply type in your question in the search bar and lots of answers will come your way. If you are not sure how to cook something, go to Google or YouTube for answers.
I hope these points inspired you to become a better cook. Now tell me: how did you learn how to cook? Do you have any kitchen tips or tricks we could learn from? Please share below.