This shop has been compensated by Collective Bias, Inc. and its advertiser. All opinions are mine alone. #GPHolidayAtHome #CollectiveBias
It's (almost) the most wonderful time of the year! I always rejoice when this season approaches due to the air of celebration all around me. I love receiving people in my home and serving them good meals because you know, feeding people is my bad habit. However something you love so much like hosting others could easily become a nightmare if you fail to plan properly. That is why I want to share these holiday hosting tips with you.
Do you plan on cooking and opening your doors to others in this season? Don't worry, I got you!
*Hover over image below to shop for holiday essentials!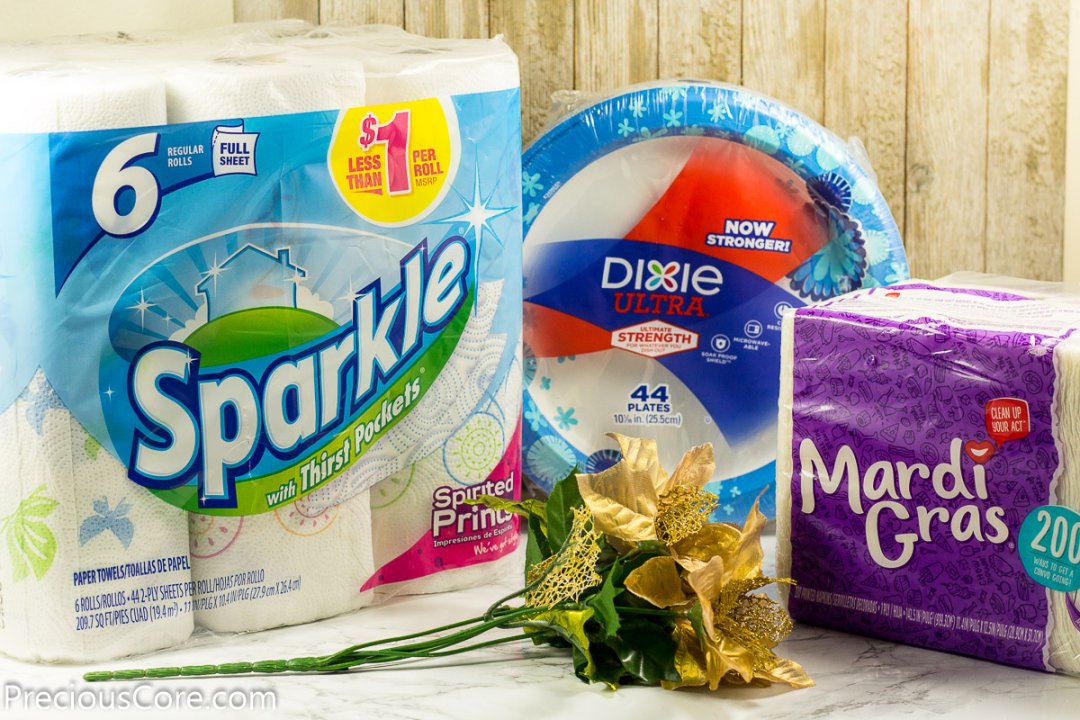 From meal planning to kitchen cleaning and stocking up ideas, these tips should enable you have a stress-free hosting experience. That way you can relax at home, enjoy receiving your guests, enjoy some good food and just breathe it all in.
Here are 7 holiday hosting tips for you.
1. Write Down a Plan
"Failing to plan is planning to fail" says the age-old adage. So for a successful hosting experience, write down a plan of what you will want to cook (see more on meal planning below), the drinks you want to buy and all the items you want to shop for. If there are other home maintenance things you want to do like cleaning the bathroom your guests will use, also write that down. Write everything down rather than keeping them in your head. Then look at what you've written and plan on how to execute your plans.
2. Prepare Ingredients Ahead of Time
I love serving freshly made food every time. But there are lots of ingredients that could be prepped ahead of time. For example, the perfect marinade for your turkey could be made 2 days before. Also, any ingredients that require a ton of chopping (like carrots) could be chopped a day before and saved in the refrigerator in airtight containers. If you are going to cook a Thanksgiving turkey, you should let it thaw several days before then let it marinade for at least 24 hours to yield the best flavor. Go through your ingredients and make sure you prepare any ingredients that can be worked on beforehand.
3. Cook your Best Meals
Look, your day of hosting is not the day to try out that new recipe you learned from a TV show. Your day of hosting is not a day to experiment in the kitchen. Choose to cook only things that you have cooked before and you are certain they will turn out well. That way, you won't have to bury your head in shame because a recipe turned out poorly.
4. Stock Up on Hosting Supplies
Buy hosting needs like paper towels, paper napkins and serving plates in bulk. Talking about serving plates, I really like the Dixie® Ultra 10 inch paper plates at the Dollar General because they are very sturdy. One plate can hold up to 10 pounds of food! Also try out Sparkle® Paper Towel and Mardi Gras® Napkins which you can get from your local Dollar General.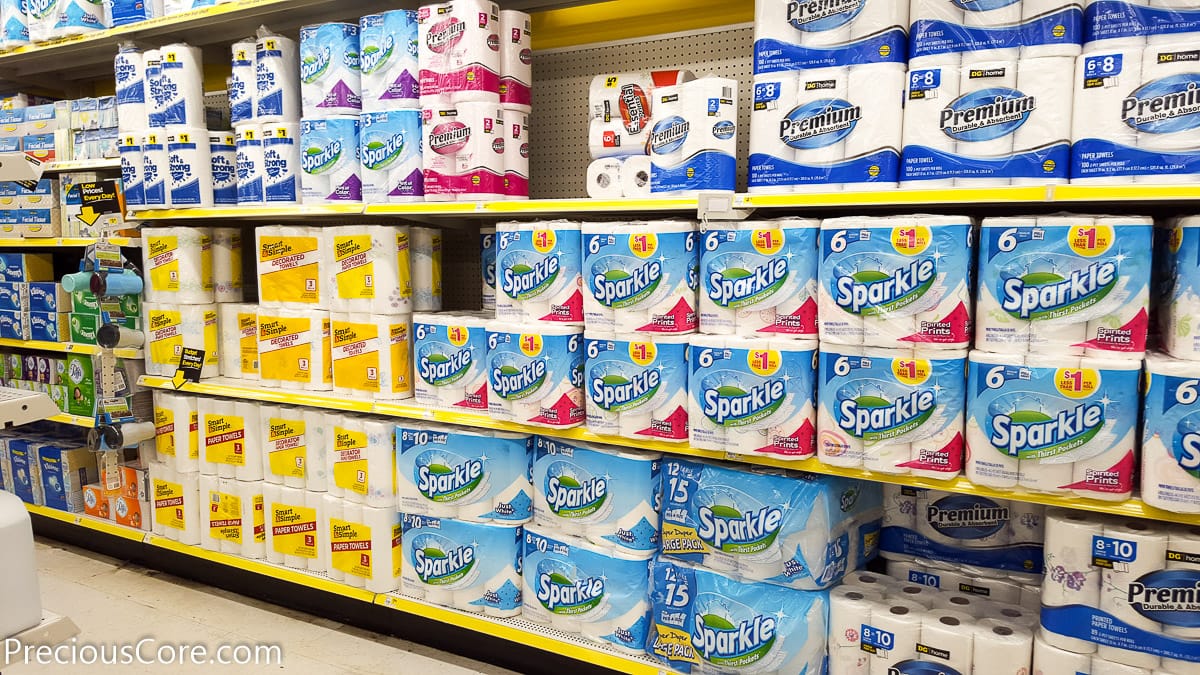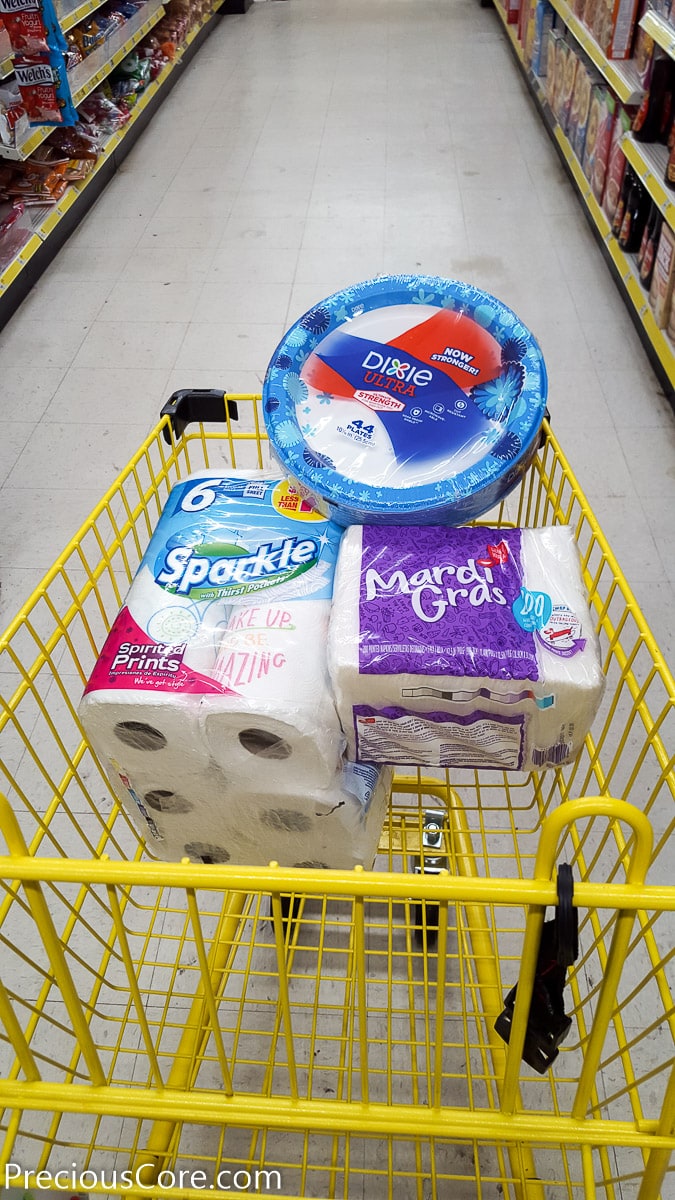 I love the paper towels and napkins because they are bright, colorful and even goofy! In fact, my roll of Sparkle paper towel told me "Wake Up and Be Amazing" this morning. How cool is that?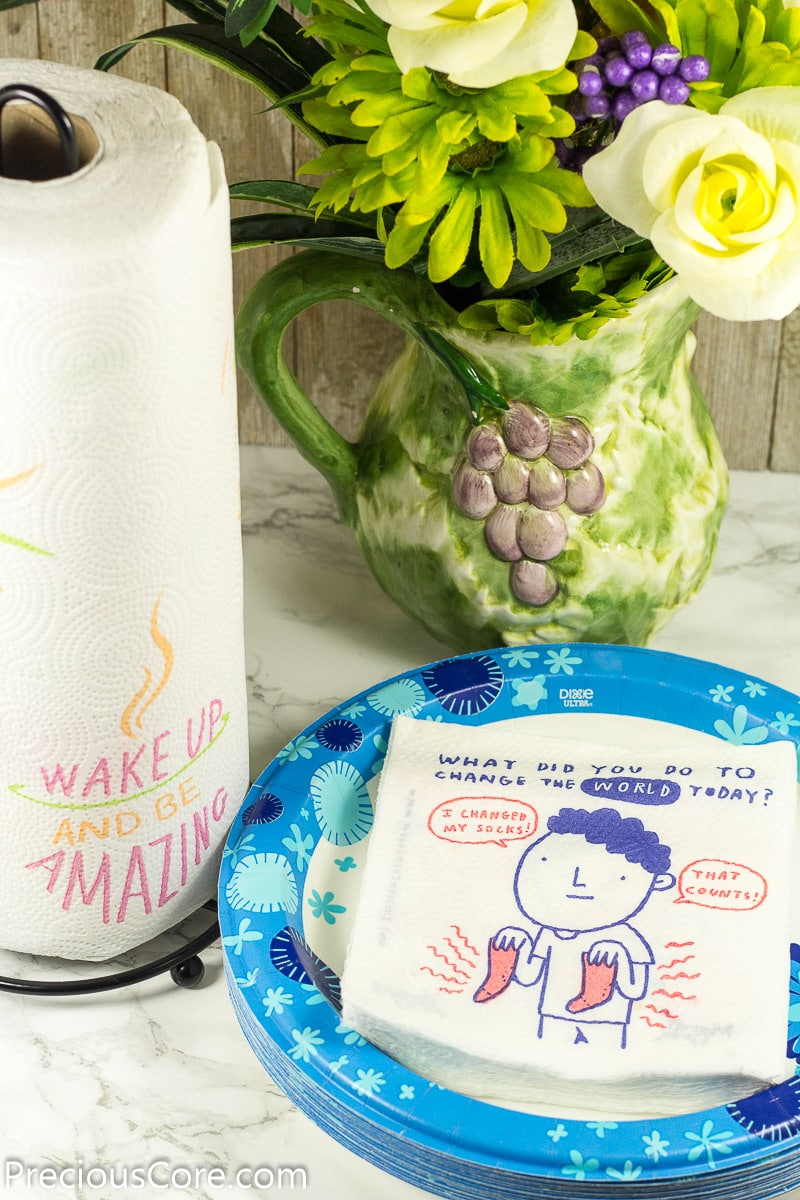 Stock up on these hosting supplies and other participating Georgia-Pacific products from Dollar General and save $3. This offer will last from November 20, 2017 to December 23, 2017.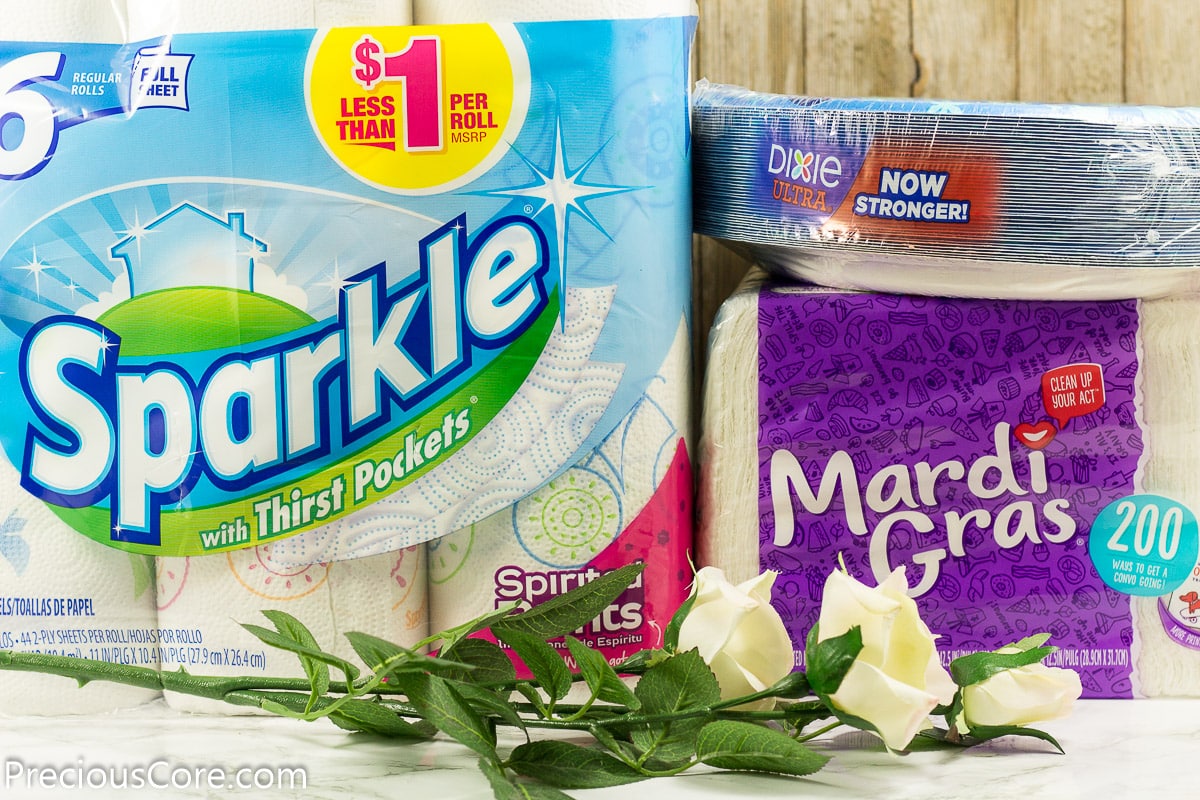 5. Use Disposables
This is closely connected to the point above. Disposables make life so much easier! Use disposable plates, disposable baking pans, disposable cups and glasses, disposable serving trays and any other disposables you can get. That way, you do not have to spend a lot of time washing stuff when the party is over.
6. Delegate
Don't feel bad about asking others to do stuff for you. You could ask a family member who will be coming over to bring a side dish or a dessert. You could ask the people who will be hosting to help in any way they can. I'm sure they will be glad to do so.
7. Clean Your Kitchen Beforehand
Admittedly, you'll still have to clean your kitchen after cooking. But there are areas that could use some cleaning days or even weeks before: like a kitchen window with a build-up of dirt or dusty open shelves. A clean kitchen is always a happy place to cook in!
Finally, relax and enjoy because hosting should be a fun experience, rather than one filled with anxiety. Even if things don't go quite as planned, don't take yourself so seriously. Enjoy the moment, live in the moment and soak it all in!