Cameroonian Food: Special 'Kwacoco Bible' Recipe
Published Aug 27, 2014
Updated Apr 27, 2017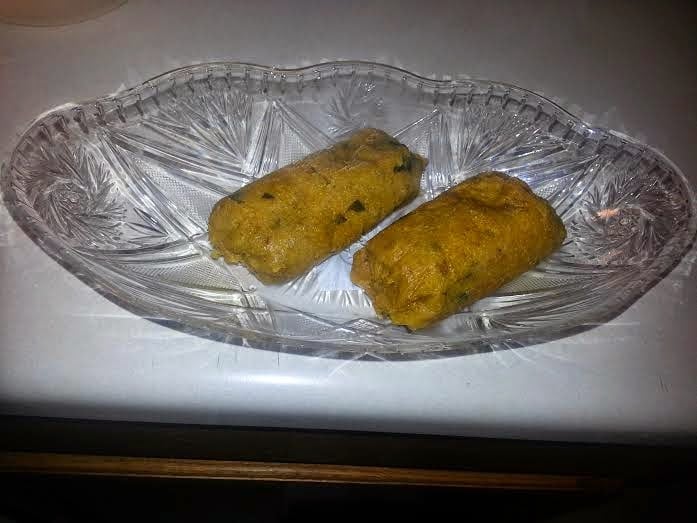 Kwacoco Bible
On this blog I will bring to you a plethora of recipes within and without Africa. Cooking is one thing I enjoy doing so much and well people say I do it so well. *wink* I will be sharing my adventures in the kitchen with you. This is the pioneer recipe I am posting so yayyy! Over to the food…

'Kwacoco Bible' wasn't a stable on my family dining table while I was growing up (well I'm still growing). However, I developed a love for it while I was studying at the Presbyterian Comprehensive Secondary School, Buea. This school, which sits at the foot of Mount Fako in the South West Region of Cameroon is on the land of the Bakweris, the 'Kwacoco Bible' eaters.
Every night after evening devotion, our school night watchman AKA 'Pa washi' will bring delicious pepperish Kwacoco prepared probably by his wife and will (illegally) sell them to us. We often scrambled to get at least a lump of this goodness, which costed 100 CFA francs each (approximately 0.0201142 USD). That was how I got initiated.
We fondly called it 'kwacs'. Don't ask me why the name of the meal includes 'Bible'. I don't know either!
I have realized over time that Kwacoco has a wide appeal. The other day my Ugandan friend and her kids scrambled over some slices I gave them to try. So you do not have to be Cameroonian to like this. Well, let's start cooking!
You will need…
4 Medium sized cocoyams (taro)
A quarter liter palm oil
A quarter cup of crayfish
Smoked fish
Spinach leaves/ potato leaves (Originally made with Cocoyam (or taro) leaves
2 Maggi cubes
Salt to taste
1 habanero pepper
Plastic wraps and aluminium foil (Preferably use banana or plantain leaves to wrap)
Peel the cocoyams and use a grater to grate it into a smooth paste. You could use a food processor as well.
Add all ingredients to the grated cocoyams except the palm oil and mix well.
Warm the palm oil and add to the mixture. Mix again until the colour is even.
Create wraps by wrapping some spoonfuls in a piece of plastic wrap, then wrap again in some aluminium foil. (If you have plantain/banana leaves then use them instead of the plastic wrap and foil paper).
Place some foil paper (or banana leaves) underneath the pot in which you will cook the meal. Put all the wraps into the pot, add some water and steam on high heat for approximately one hour. Check from time to time so you can add more water if it dries up.
Here are some pictures to further explain…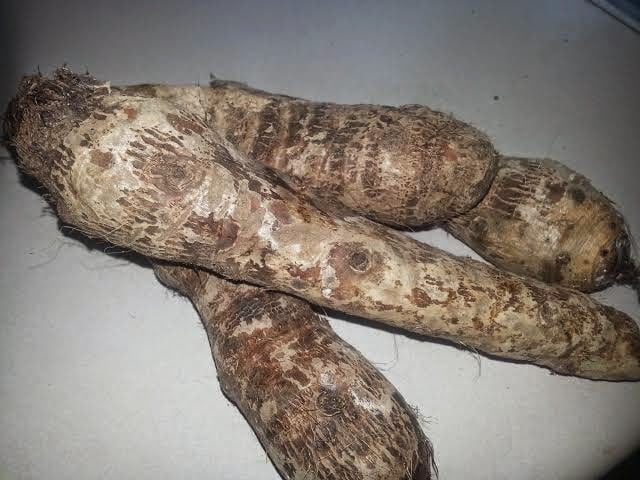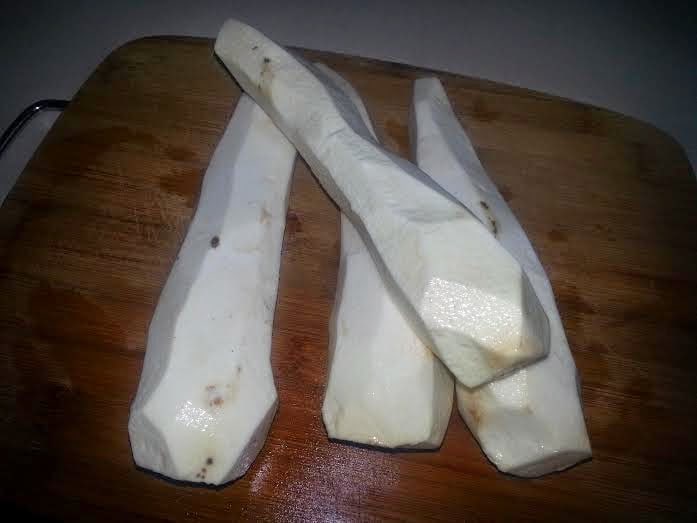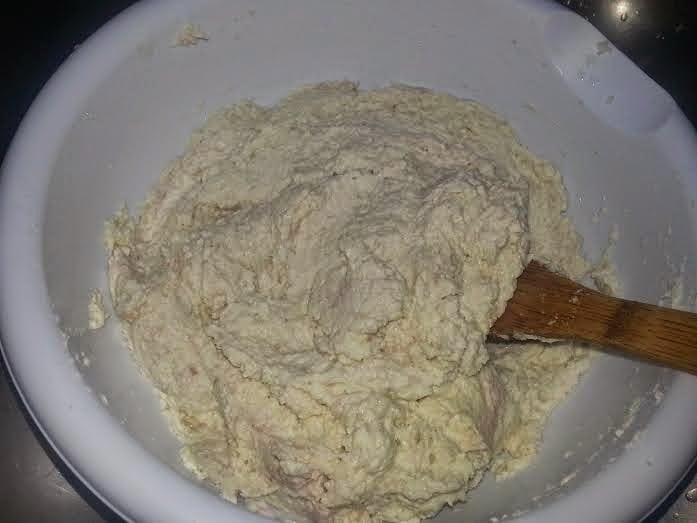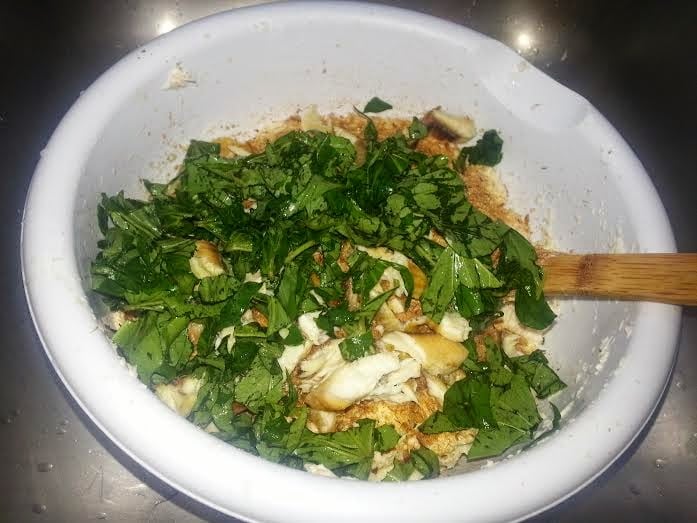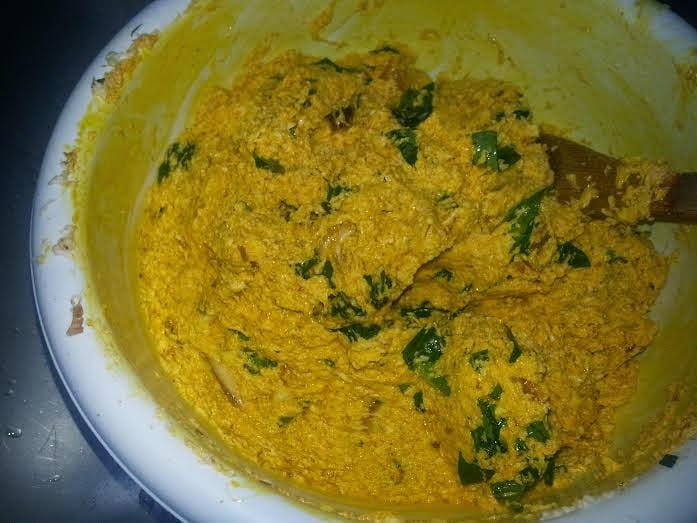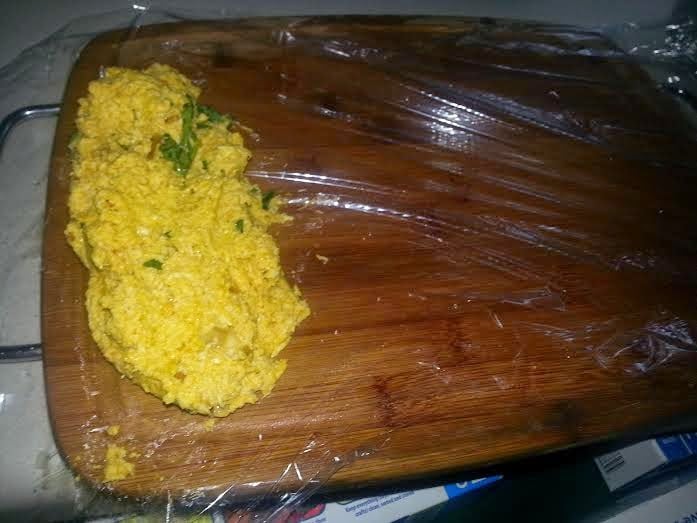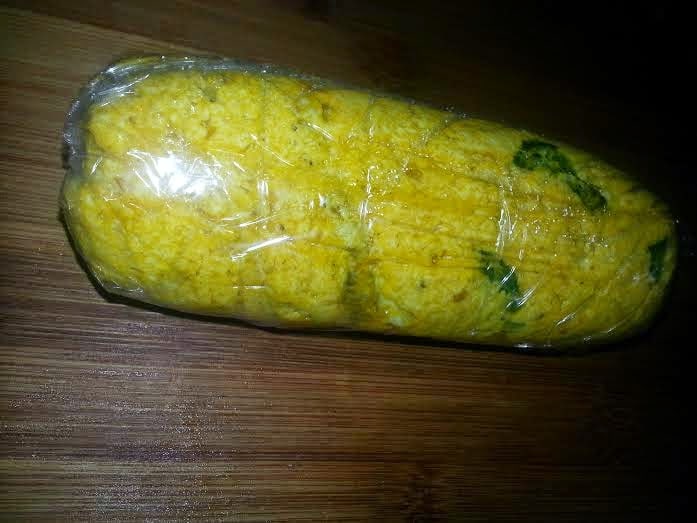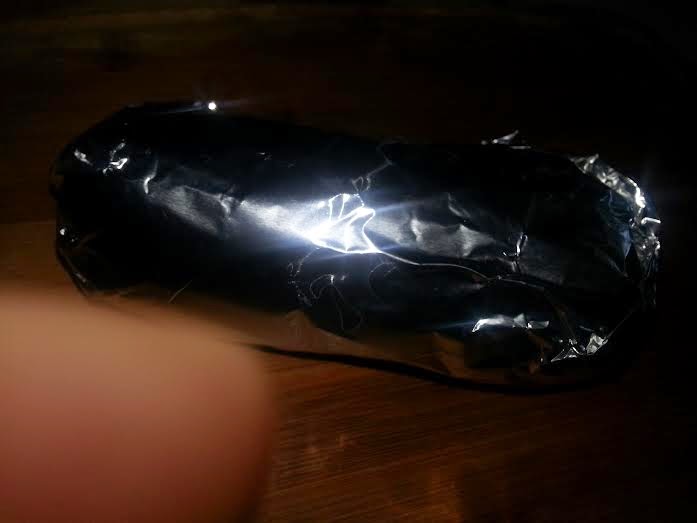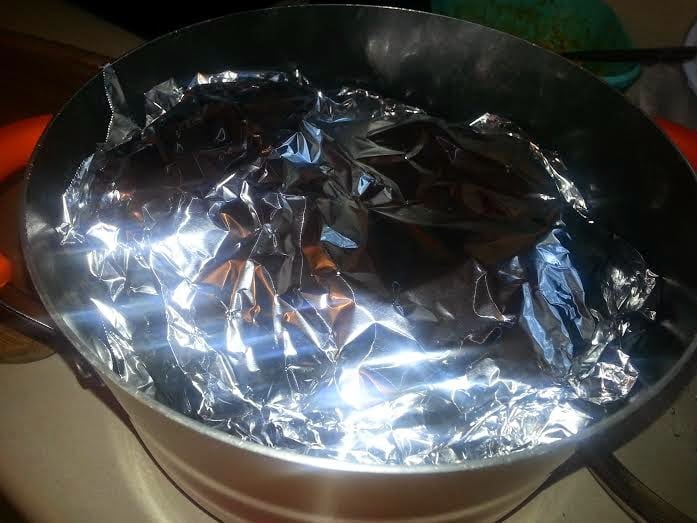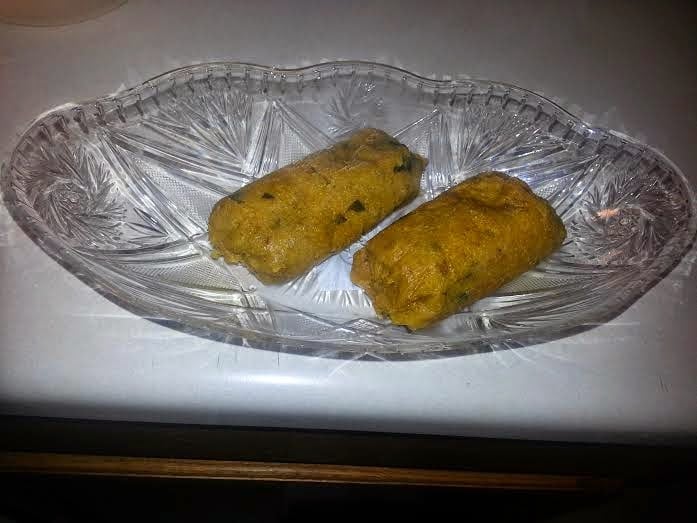 When you try this, let me know how it goes. Bon Appetit!