CAMEROONIAN MASHED POTATOES AND BEANS
Published Jul 23, 2016
Updated Sep 26, 2018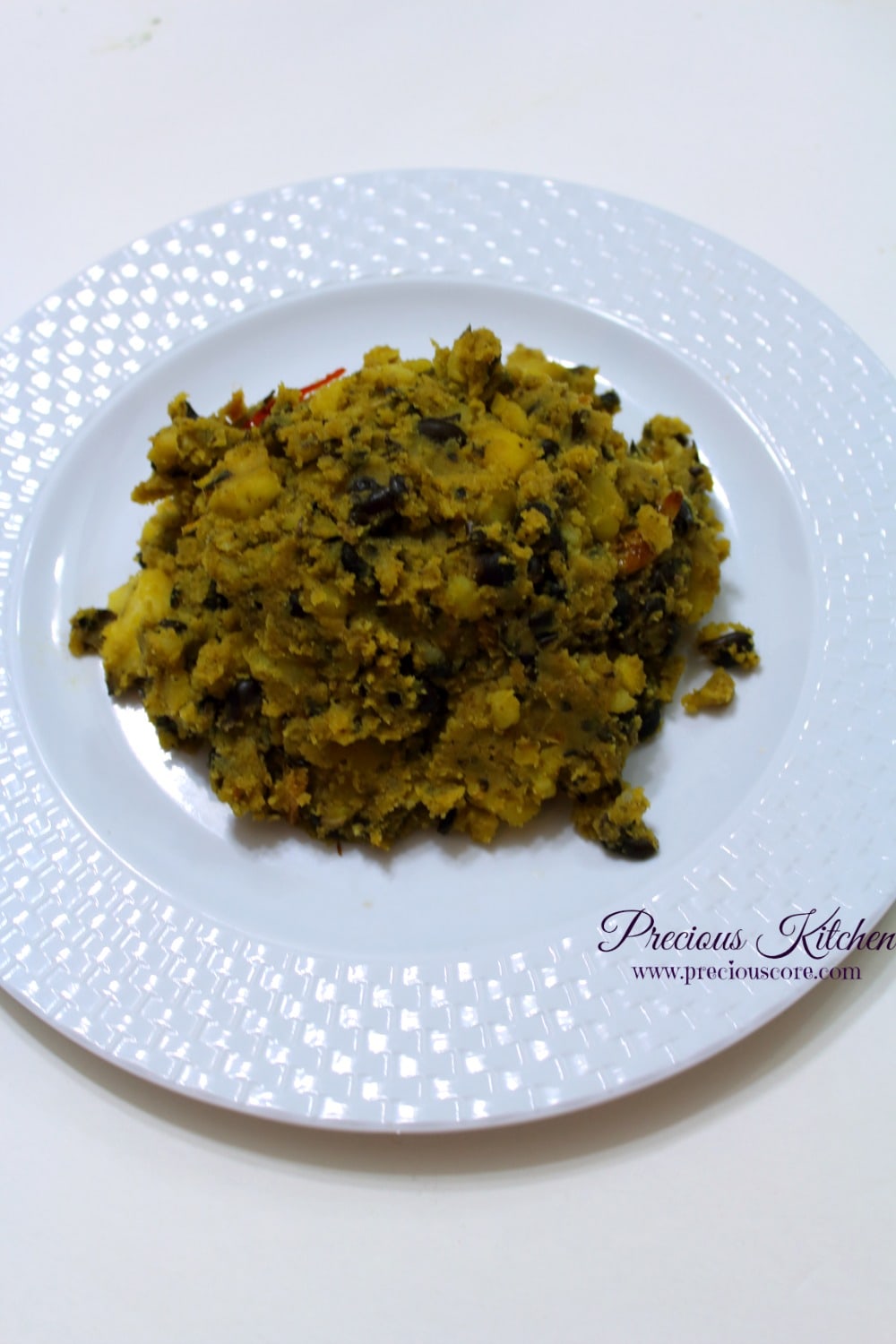 I never used to like this meal. It didn't just make sense to me. Why would you boil potatoes, and beans separately then pound and give adults to eat? Didn't they have teeth to chew? I often looked at my Banso neighbours with "side eyes" when they made the dish. Why don't you just make some nice bean stew to go with the potatoes, I would think.
My views changed completely the day I tasted my neighbour, Aunty Fri's version. It was so creamy and flavourful. I wanted more! Aunty Fri added crayfish to hers, unlike the others who didn't add it. It took the flavour profile to a whole new dimension. She made me desire more of this dish.
This mashed potatoes and beans deliciousness is a traditional meal in Cameroon. I'm not sure which part of the country it originates from but I have seen lots of people from the village, Banso in the North West region make it. There are many names for it, which include, Tukuni, and Les Pomme Pilées (in French).

Aunty Fri, this is for you!

A part of the cast.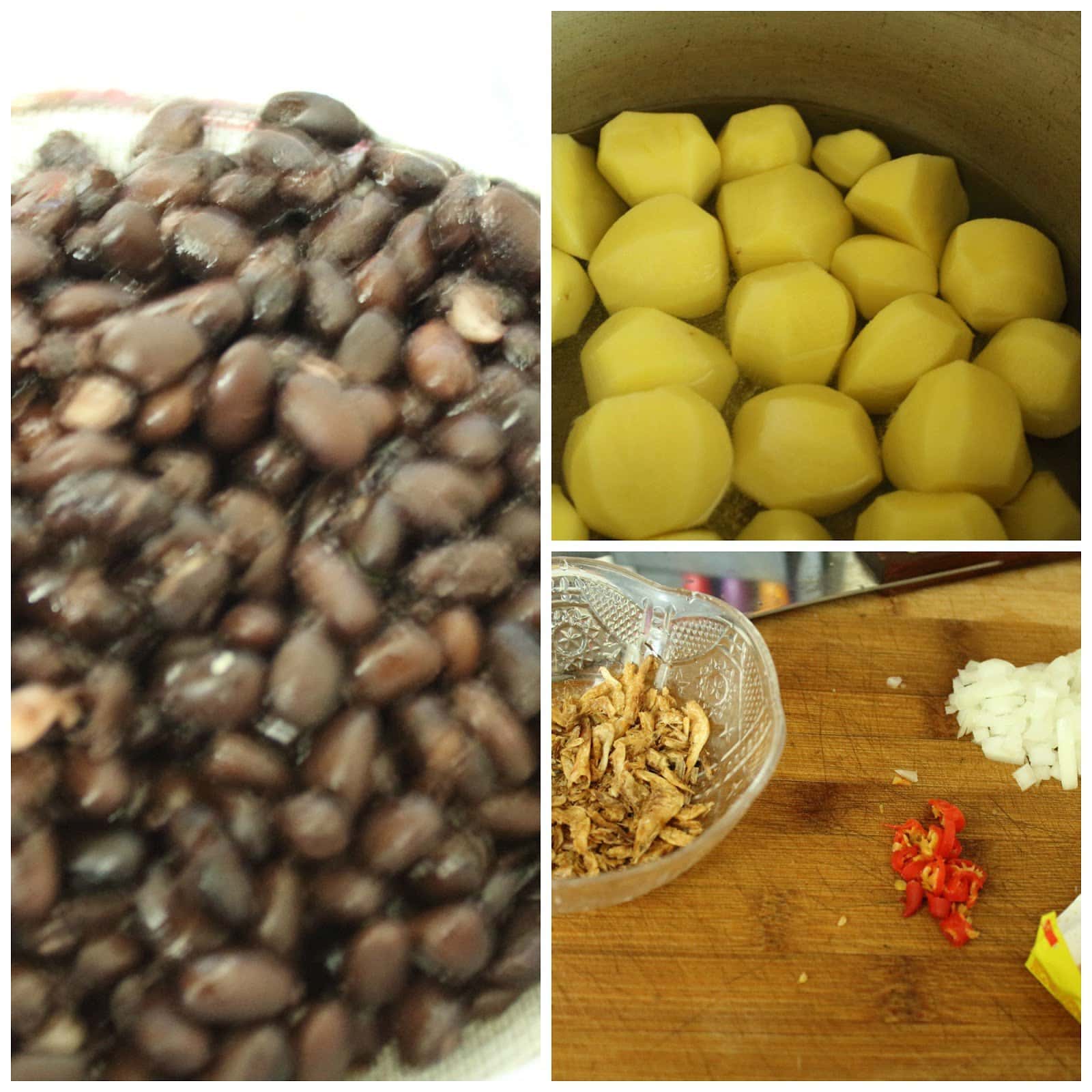 Boiled black beans, peeled Irish potatoes, crayfish, chopped onion
Add about half a teaspoon of salt to your potatoes.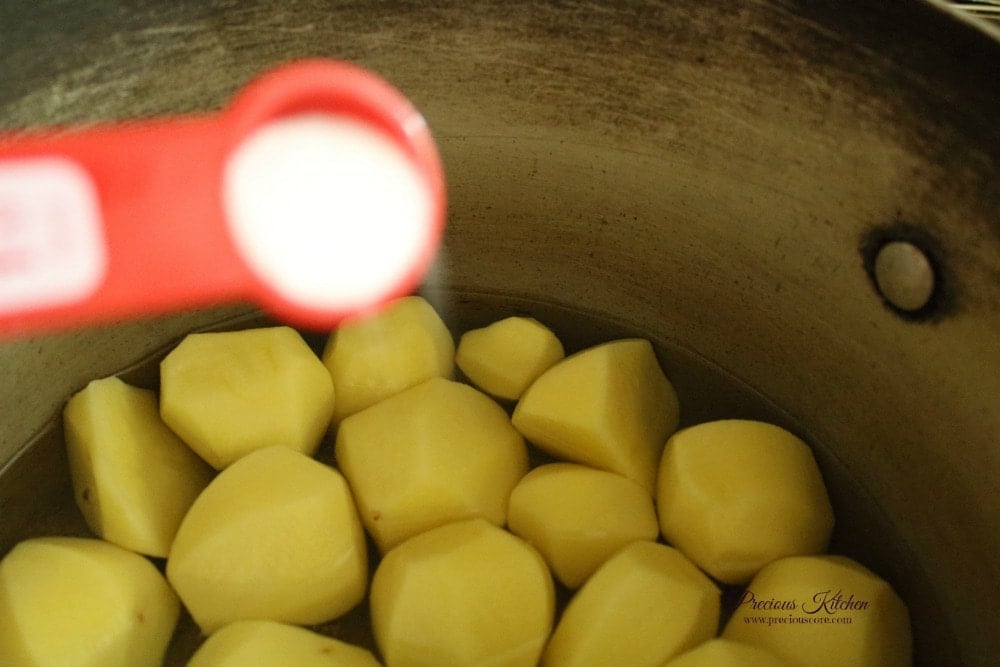 Let that boil until really soft then you turn off the heat. I normally put in water just below the tops of the potatoes. That way, the water gets dried at the same time the potatoes are done.
Pour some palm oil into another pot.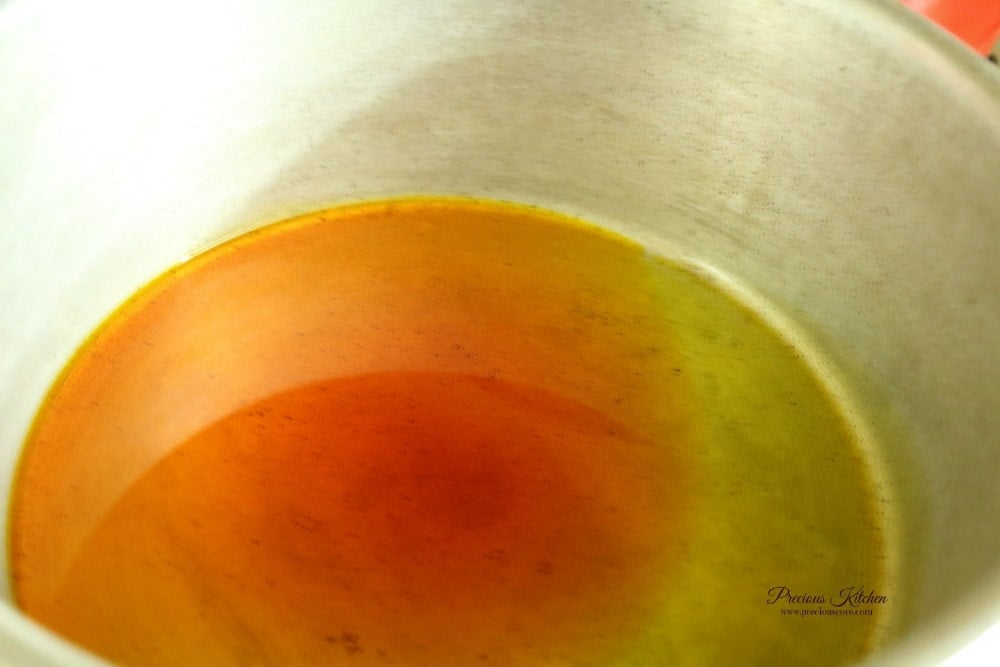 Let it heat up for a little bit. DO NOT bleach. You just want it to be hot enough so when you put in your onions, you hear that sizzling sound, shwaaaaaahahaha. Or something like that.

In goes your onions.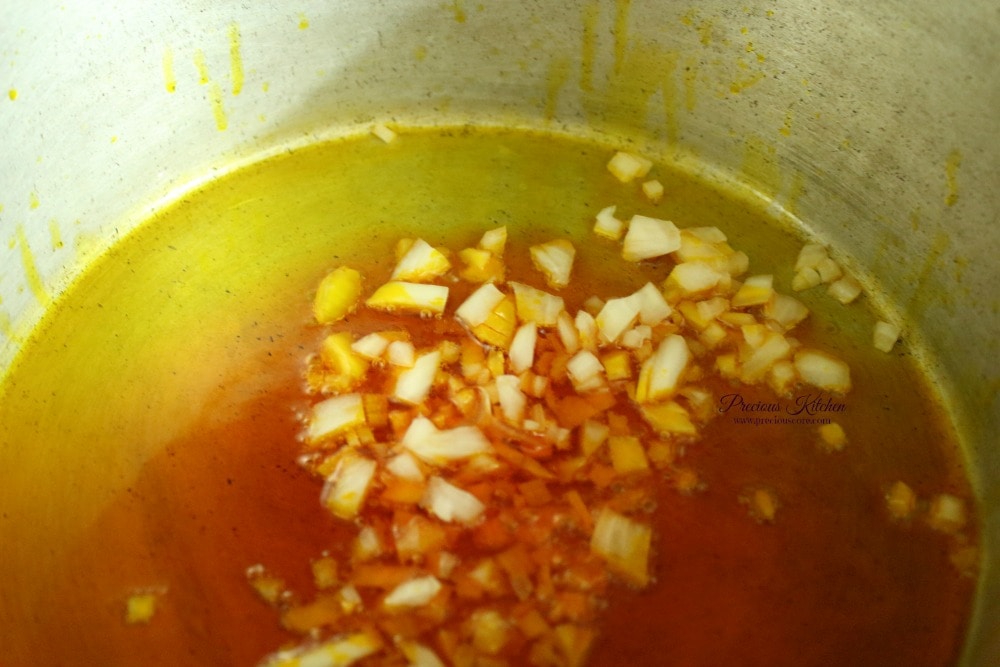 When it sizzles till it is translucent, add in some crayfish and some finely chopped pepper. The aroma that comes from this is to die for. Break your Maggi into this too.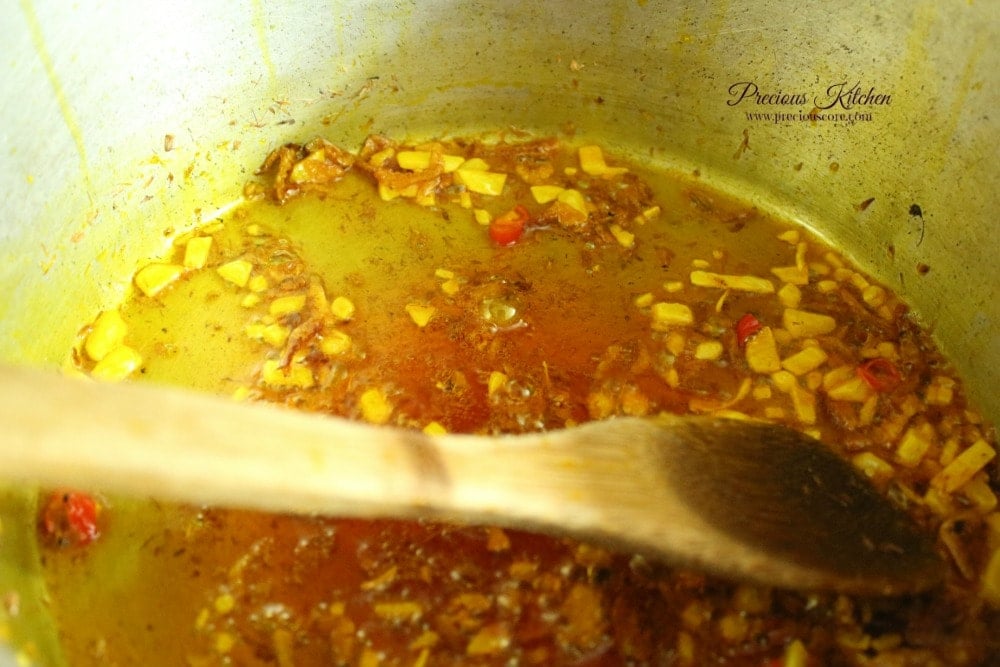 Now dump in the boiled potatoes and beans.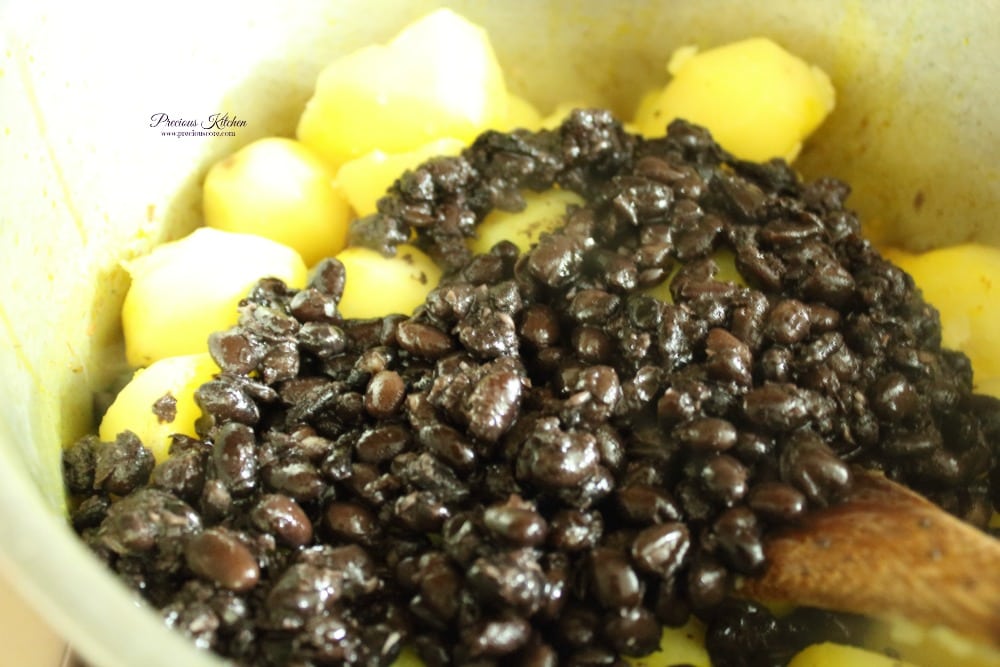 Put your heat on very low. Give that a good mash with a wooden spoon or small pestle.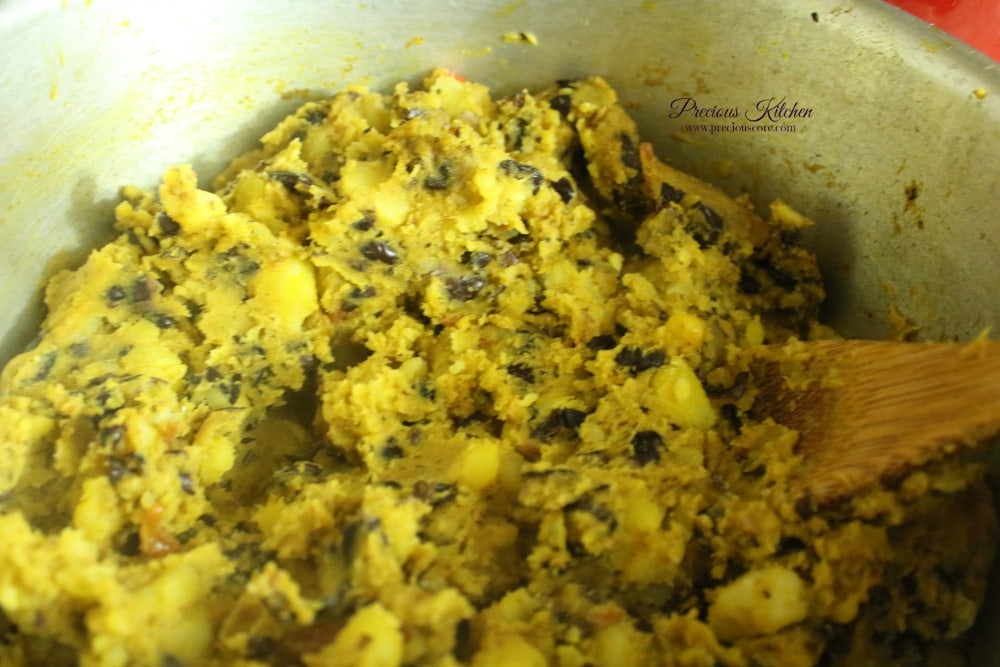 Turn off the heat and serve warm.

Notes

Alternately, you could omit the onions, crayfish and pepper. Simple add you freshly boiled potatoes to some beans, pour in some raw palm oil and mash.
Here's the printable recipe below!

print recipe
Cameroonian Mashed Potatoes and Beans
by
Precious Nkeih (www.preciouscore.com)
July-23-2016
A mashed potato and beans dish. I have fond memories of this.
Ingredients
20 small Irish potatoes

2 cups boiled beans of choice

A quarter cup palm oil

2 tablespoons crayfish

2 tablespoons onions- chopped

1 red chili pepper (or other hot pepper)

1 cube Maggi

Half teaspoon salt
Instructions
1. Peel potatoes and put in a pot with water.
2. Boil until soft.
3. In another pot, put palm oil to heat up. DO NOT bleach it.
4. Put in onions to fry for a bit. Chop chili pepper and throw in together with crayfish. Stir well. Do not let it burn.
5. Turn the heat to low. Add in your boiled potatoes and beans and begin to mash with a pestle or wooden spoon. Mash till it forms one big lump.
6. Turn off heat and serve warm.
Details
Prep time: Cook time: Total time: Yield: 4 servings