BEAN STEW RECIPE
Published Jun 18, 2016
Updated Apr 26, 2017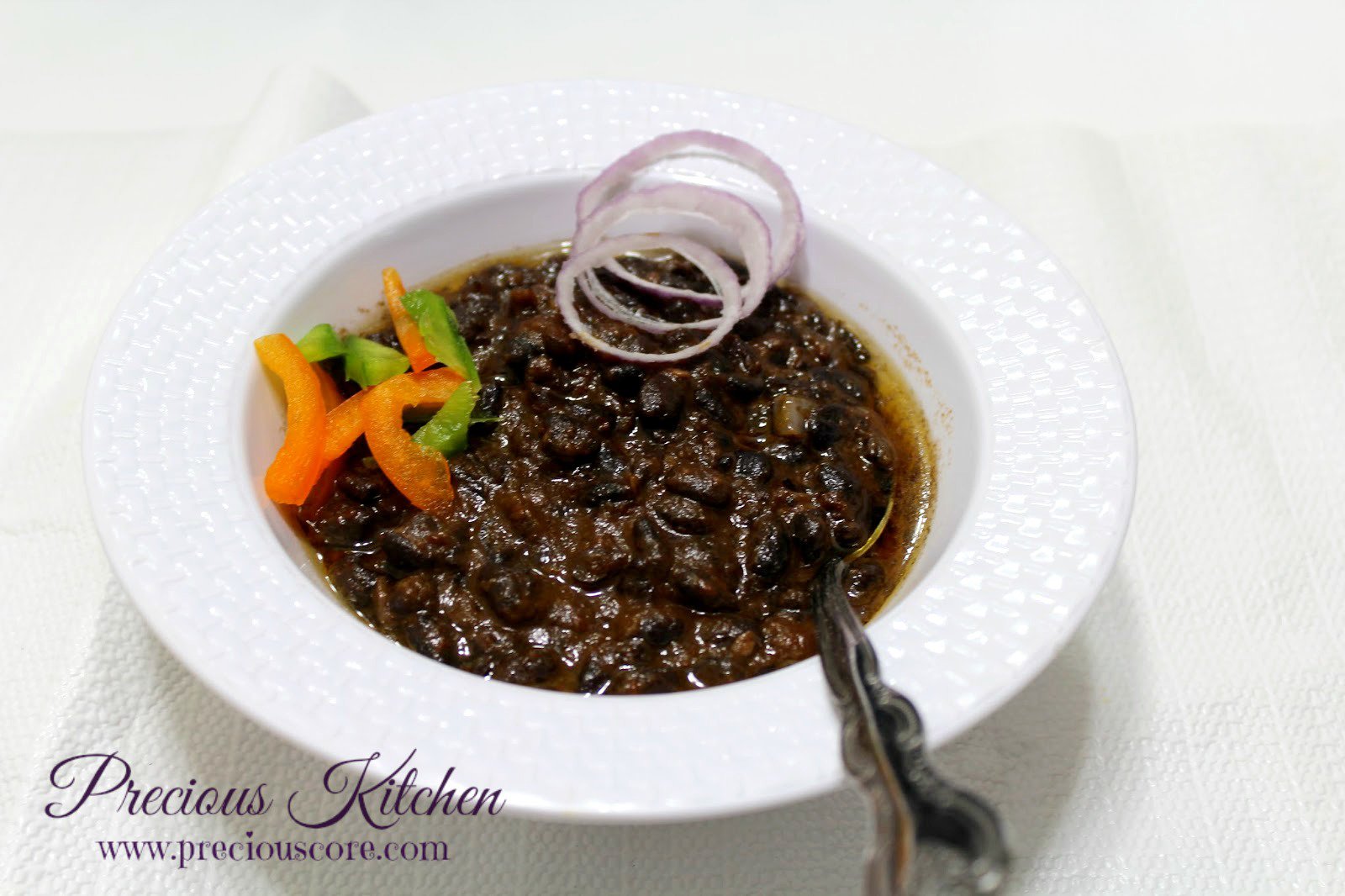 When I was in boarding school, we ate beans everyday. EVERY SINGLE DAY! But that didn't make me hate beans because beans is just too likeable. And when you make it the way that I will show you today, it is phenomenal!
The beans is stewed in an exotic tomato sauce jammed with ethnic flavours. You can eat it with:
-Boiled rice
-Boiled plantains
-Deep fried ripe plantains (aka Dodo)
-Boiled yam/cocoyam/cassava
-Bread
-Garri
Ahhh the beanssibilities are endless!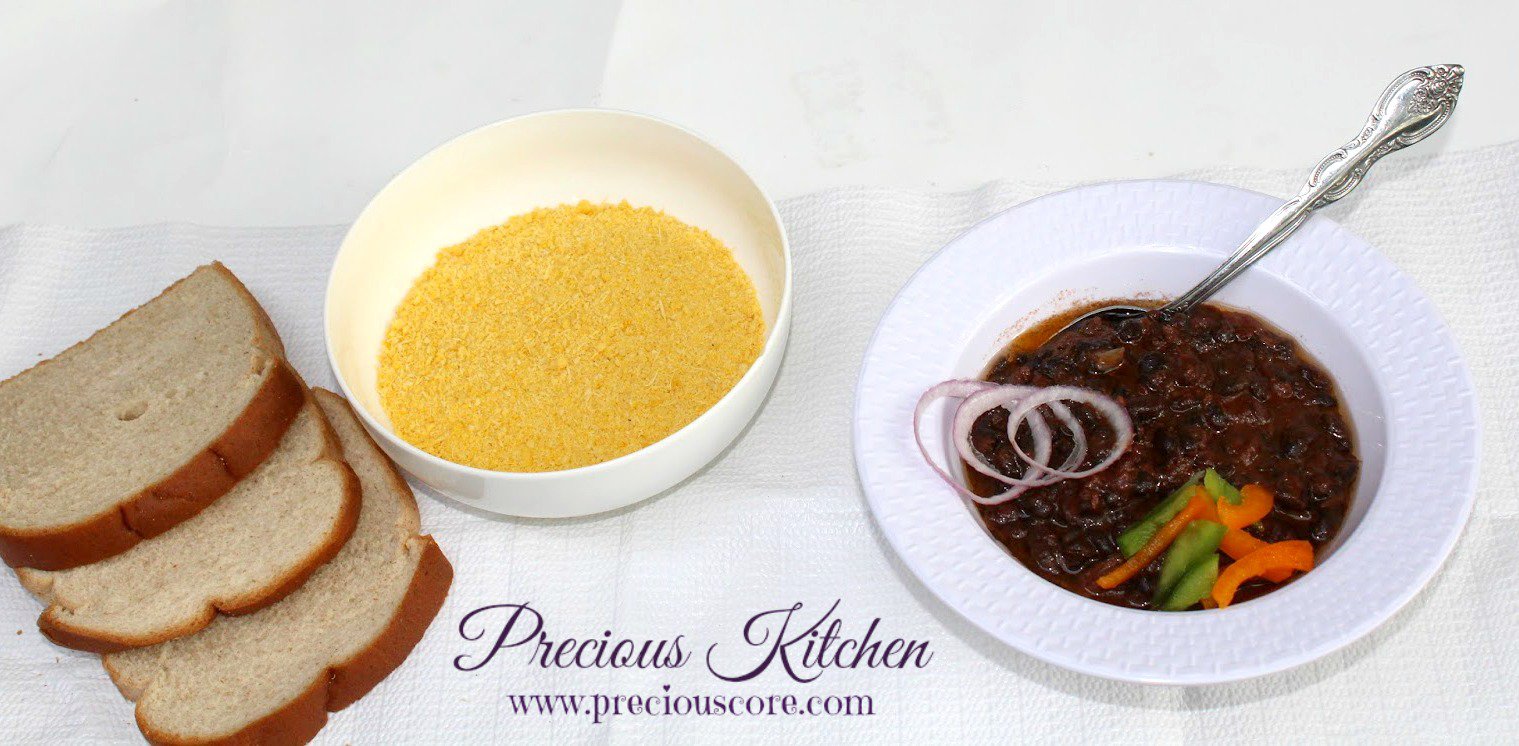 So I made a video to show you guys how to make this very special melt-in-the-mouth bean stew.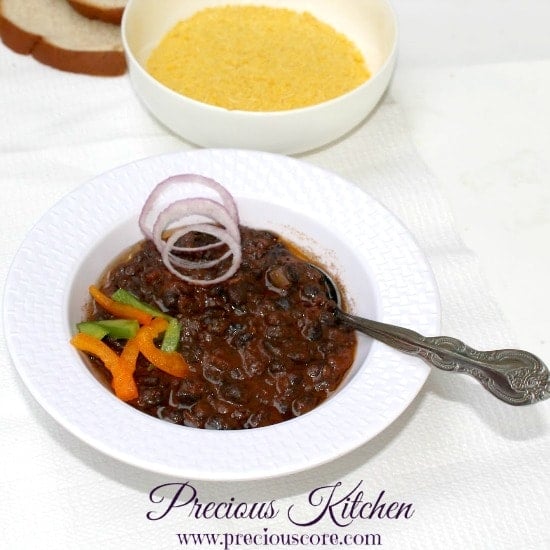 Here is the written recipe then you will find the video below:
Prep: 5 mins
Cook: 30 mins
Total: 35 mins

Ingredients

4 cups of boiled black beans (or beans of choice)
1 medium sized onion
1 and a half crayfish seasoning cube (maggi crevette)
4 tomatoes (or 1 cup tomato paste/sauce)
2 tablespoons ground ginger and garlic
A handful of smoked fish (optional)
A quarter cup crayfish
1 cup vegetable oil
Salt to taste
1 cup of water or chicken stock/broth
1 habanero pepper, optional
Directions

Pour oil into a pot to heat up. Dice onions and add in.
Let onions saute for about a minute then add blended tomatoes. Fry together until tomatoes are dehydrated and no longer taste sour.
Put in garlic and ginger paste and crayfish. Stir for about a minute (see video)
Add in maggi, chicken broth (or water) and stir well.
Pour in your beans and give everything a good mix. Taste to ensure seasoning is perfect.
Let it simmer together for about 7 minutes. Add in more water or broth if needed.
That's it, your bean stew is readyyyyy!
VIDEO
Notes

I normally don't cook with pepper because my kids don't tolerate that. However, feel free to add as little or as much pepper as you like. Or you could just make pepper sauce to serve on the side. Recipe for the pepper sauce can be found here.
Enjoy!