Chicken Soya Recipe
Published May 12, 2015
Updated Apr 27, 2017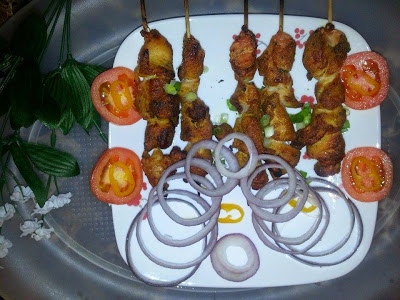 Chicken soya
Who doesn't like soya? Show me a person who detests soya and I will show you someone with dead taste buds. Lol

To me, soya is the 'bestest' method of cooking meat. The taste is out of this world. I love it but I also love to eat healthy. That's why I decided to make chicken soya instead of the traditional beef version.
This skewered meat is a delicacy in Nigeria, Cameroon and other African countries. In Cameroon, it is called, "soya" while Nigerians call it "suya". Whether, you call it with the 'o' or the 'u', one undeniable fact is that it is delish. Soya makes a rare appearance at parties and it disappears into people's tummies as soon as it appears.
You no longer need to find the street vendors to buy these savoury sticks of goodness. You can make it right in your home and it will even taste better. The meat is spiced, roasted on a grill or in an oven. Insanely yummy!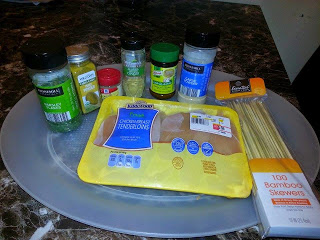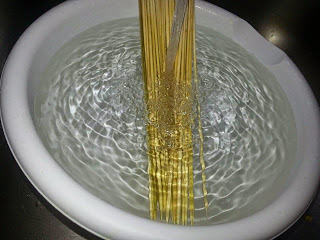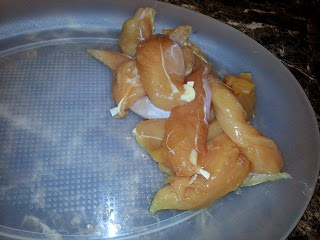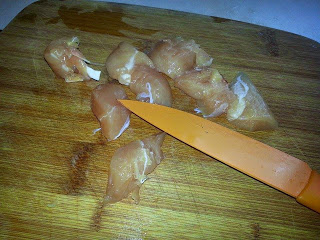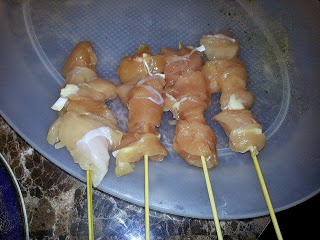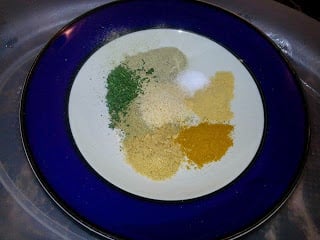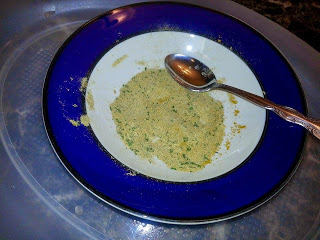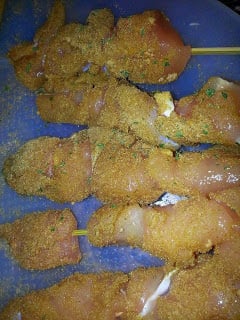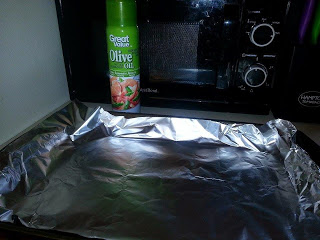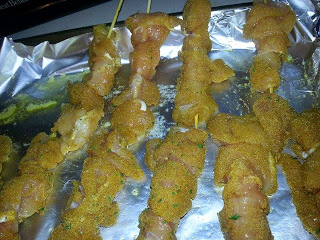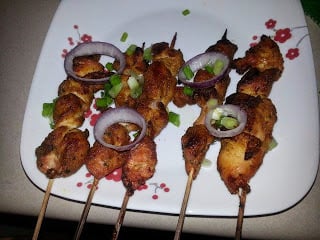 Preparation time: 30 minutes
Cooking time: 30 minutes
Total time: 1 hour
Meal type: Appetizer/Snack
Ingredients
2 pounds of chicken breasts (About 1 kilogram)
I teaspoon garlic powder
I teaspoon ginger powder
I teaspoon parsley flakes
1 teaspoon curry powder
1 teaspoon cumin powder
1 teaspoon white pepper
1 teaspoon chicken bouillon/1 cube of chicken maggi
1 quarter teaspoon salt
Half teaspoon chili pepper (optional)
You'll also need:
Cooking spray/vegetable oil
Foil paper
Bamboo skewers
Method
1. Cut chicken into bite size pieces (Before this, soak skewers in water for about five minutes- see picture above. This helps to prevent burns)
2. Fit 4-5 chicken slices into each skewer
3. Mix all spices and seasonings in a plate
4. Rub chicken in the mixture
5. Place foil paper on a baking tray and spray with cooking spray or grease with vegetable oil
6. Place spiced chicken on the sprayed tray
7. Bake in a preheated oven at 350 Degrees Fahrenheit (About 176 Degrees Celsius) for 15 minutes. Turn sides and bake for another 15 minutes.
Notes:
-Instead of dried spices, you could blend fresh garlic, ginger, celery, parsley, onions and pepper and brush the chicken with the mixture. It tastes really good too with the fresh herbs.
-You could use beef instead of chicken if you so wish.
-If you have a grill, go ahead and grill it instead of baking
Happy cooking!