Courtship Dos and Don'ts
Published Apr 08, 2014
Updated Apr 27, 2017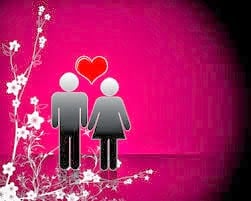 Nobody jumps from bed in the morning, picks up anybody and heads to the altar for marriage. In fact if anyone does that, it will be a D.I.S.A.S.T.E.R. So there is always a time you spend with your potential wife/husband before marriage.
This period is extremely important because it is when you plan for the life ahead which is going to be totally different from the life you lived before. I have therefore put together some dos and don'ts that will help you during your courtship. Keep reading…
Let's start with the dos:
Talk a lot, talk some more and talk again. Talk about your plans, your fears and your aspirations. Talk about where you want to to live, how many kids you want to have and what you want to achieve.
Pray together. This will help you discern the will of God for you. Pray without ceasing like the Bible says.
Study the Word of God and practice it. Periodically have times of Bible study in an open place. This is a great way to practice studying the Bible with your future family.
Visit beautiful places together. All work without play makes Jack a dull boy and Jenny a dull girl. Visit gardens, parks, restaurants, etc. Play and have fun together.
Inform your parents about your intentions. Parents often discern far more than we do. So do not hide your relationship from your parents. Let them meet the person you want to marry.
Now let's get to the don'ts:
Don't engage in sex, kissing or caressing. When you begin to focus on the physical things, you will lose sight of what is most important. Besides, sex before marriage is a sin before God!
Don't move in together. Wait until you are married. There is no need to rush and live together.
Don't tell lies. Be open and honest in your relationship. Lies telling could easily lead to a failed marriage.
Don't court more than one person at a time. Some people go ahead to court more than one person at a time. That shows disloyalty and lack of seriousness. Such people are likely to be unfaithful in marriage.
Don't continue if the relationship is not working. A broken courtship is better than a broken marriage.
CHRIST IS THE CENTER OF A GREAT COURTSHIP
Have a great rest of your week.
Love y'all