DELICIOUS CAMEROON FRIED CHICKEN
Published May 12, 2016
Updated Apr 26, 2017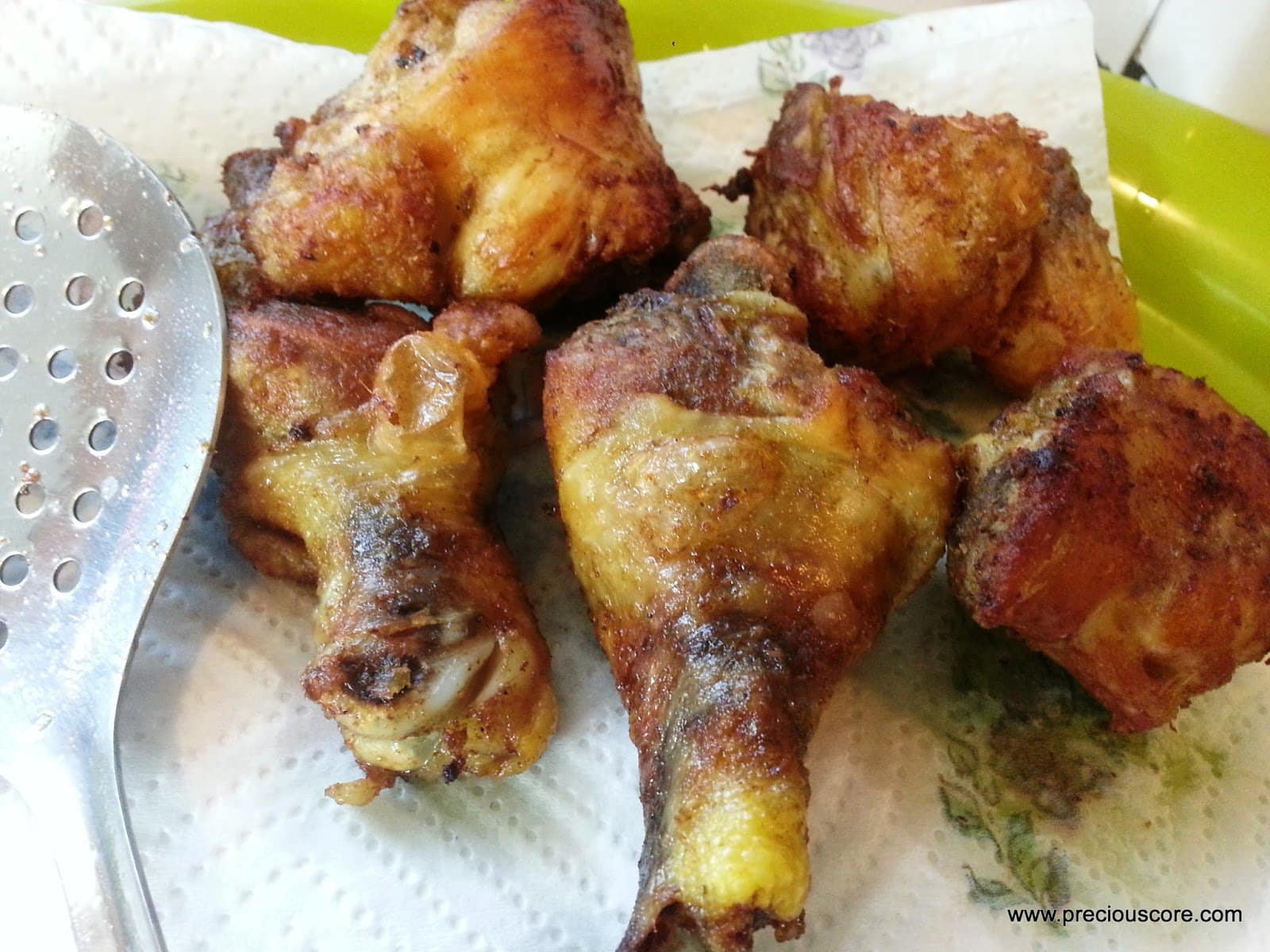 Hello my lovely readers, today I bring to you the way I do my fried chicken. Here is the chicken waiting to be slaughtered: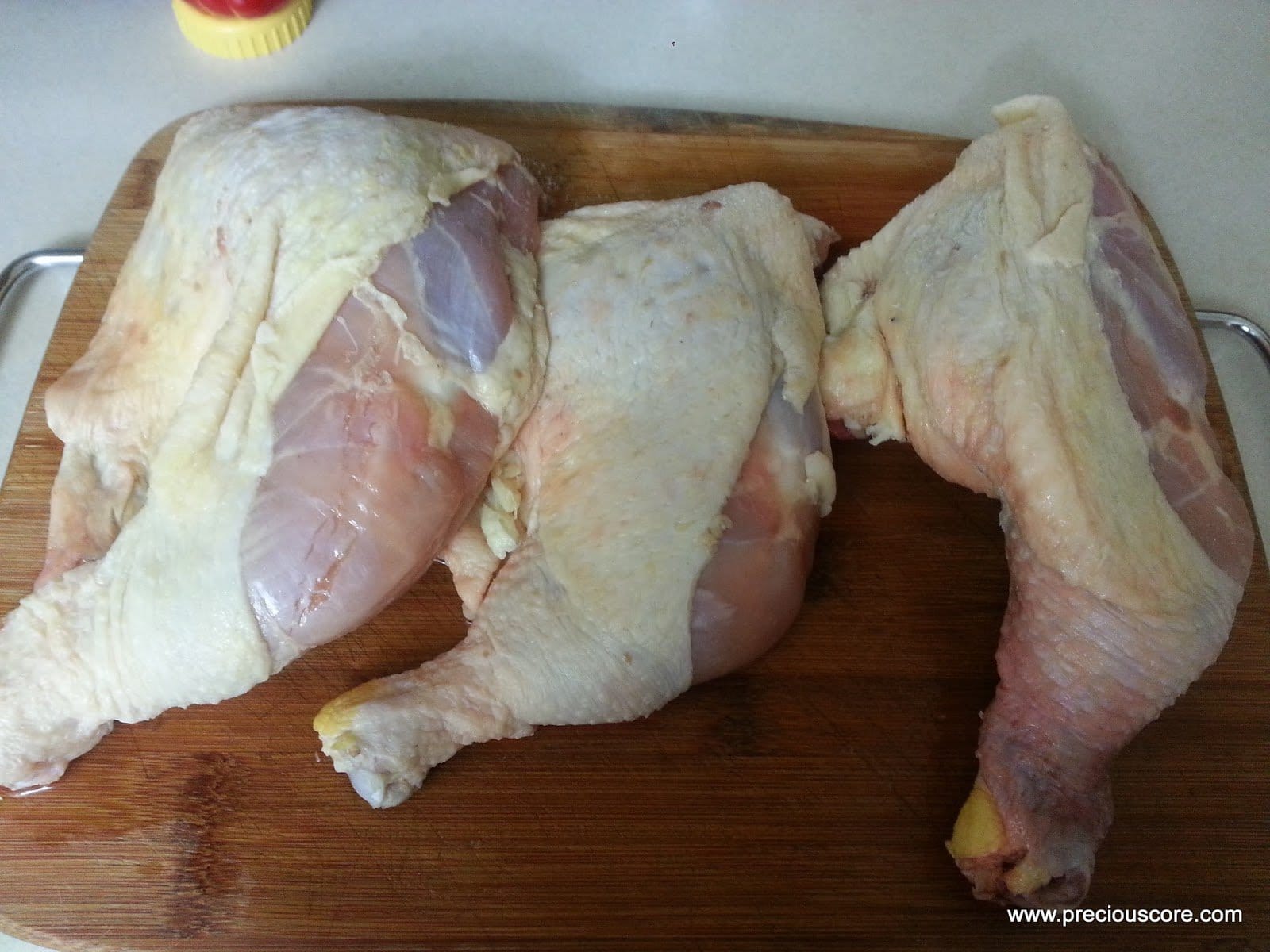 Ingredients needed:
2 pounds (or 1 kg) of chicken part of choice (or whole chicken)
5 cloves of garlic
Half an inch of ginger root
2 stems of herbs – 1 celery and 1 parsely
1 medium-sized onion
Half a teaspoon of white pepper
2 seasoning cubes (maggi)
Half a teaspoon of salt
Vegetable oil for frying
Wash your chicken, cut into desired pieces and dump in a pot: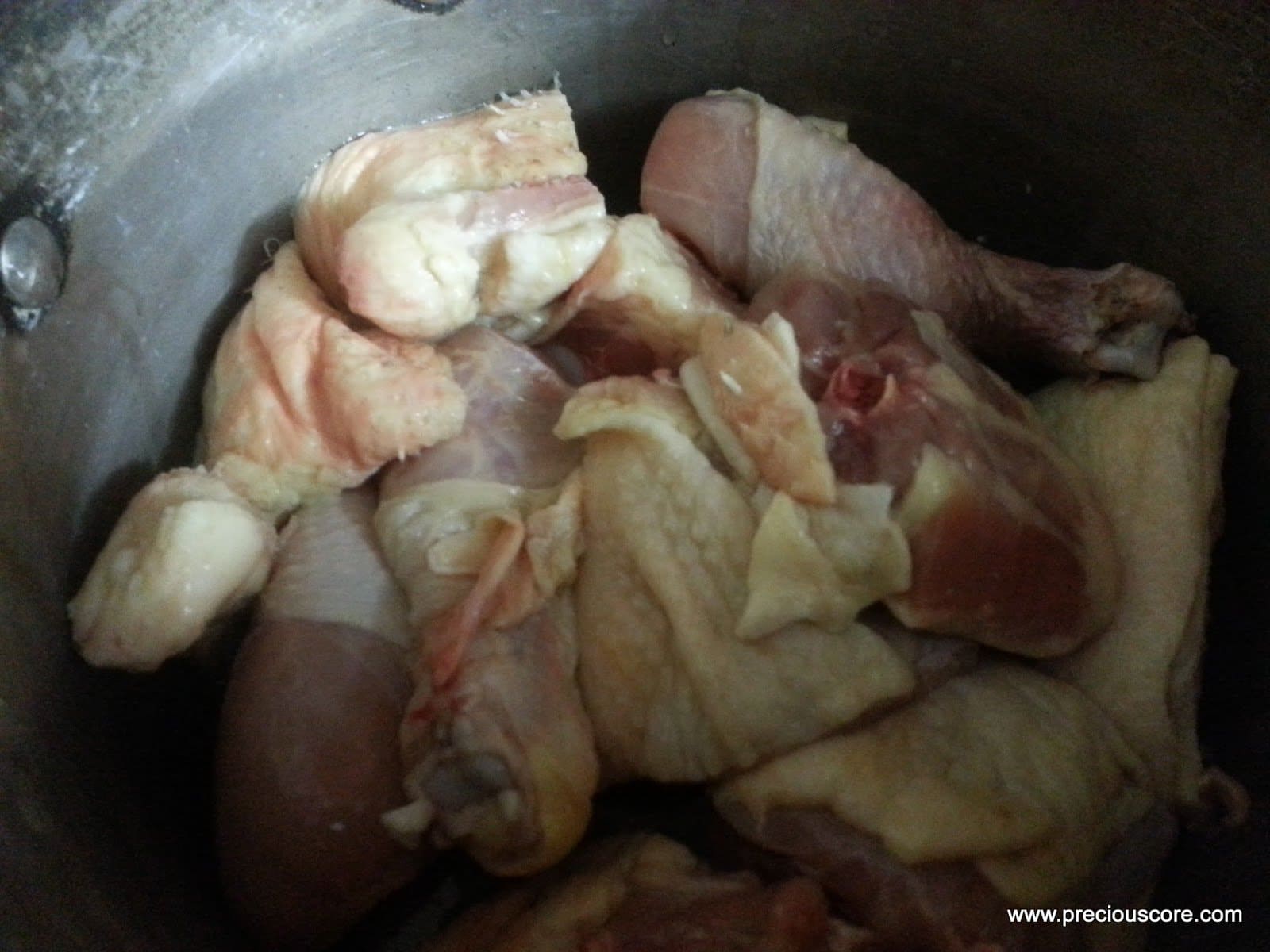 Blend together spices, onion, green herbs and pour over chicken,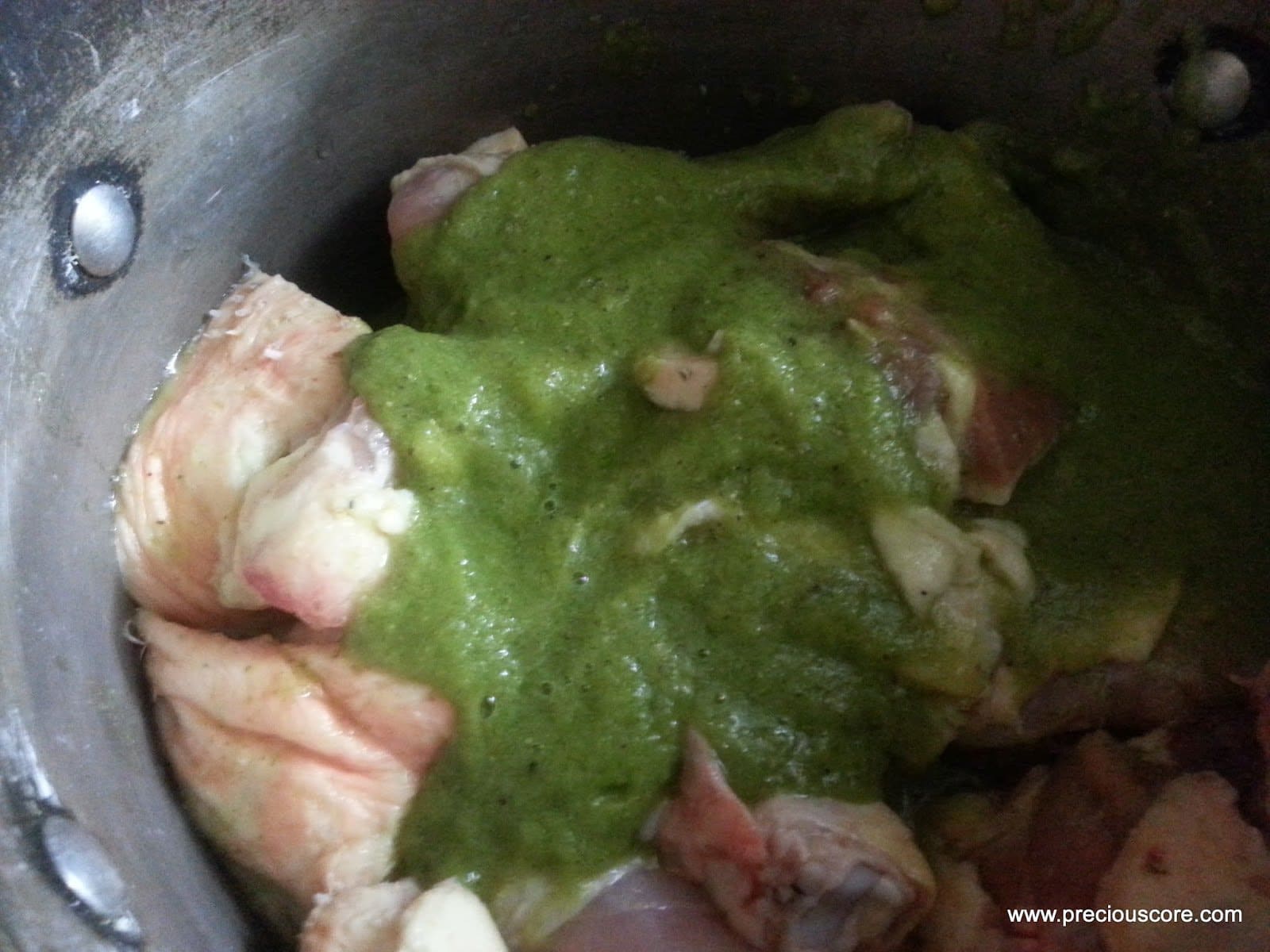 Season with salt and maggi and bring to a boil.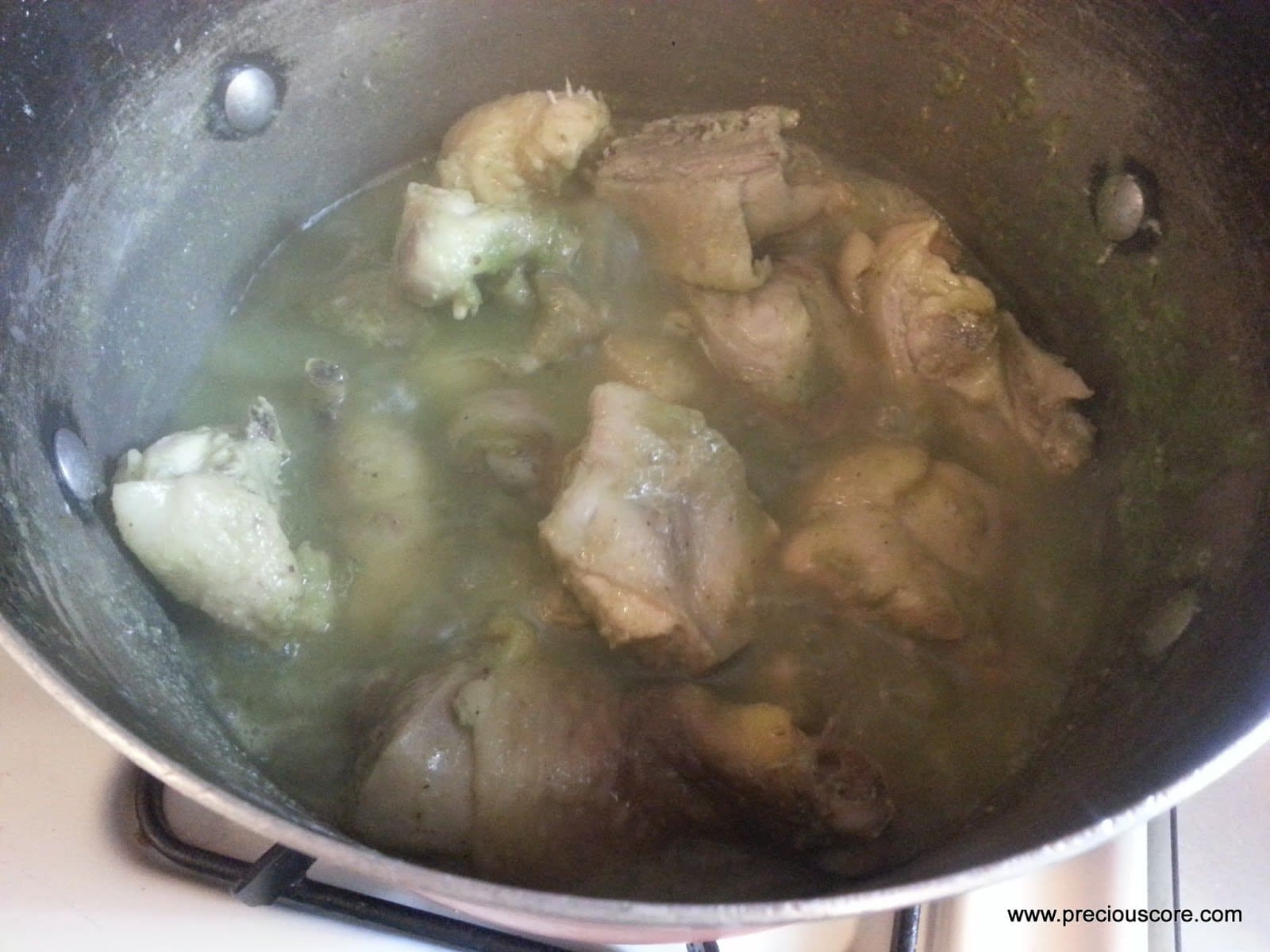 Now heat up oil in another pot. Then remove chicken from stock and fry in heated oil.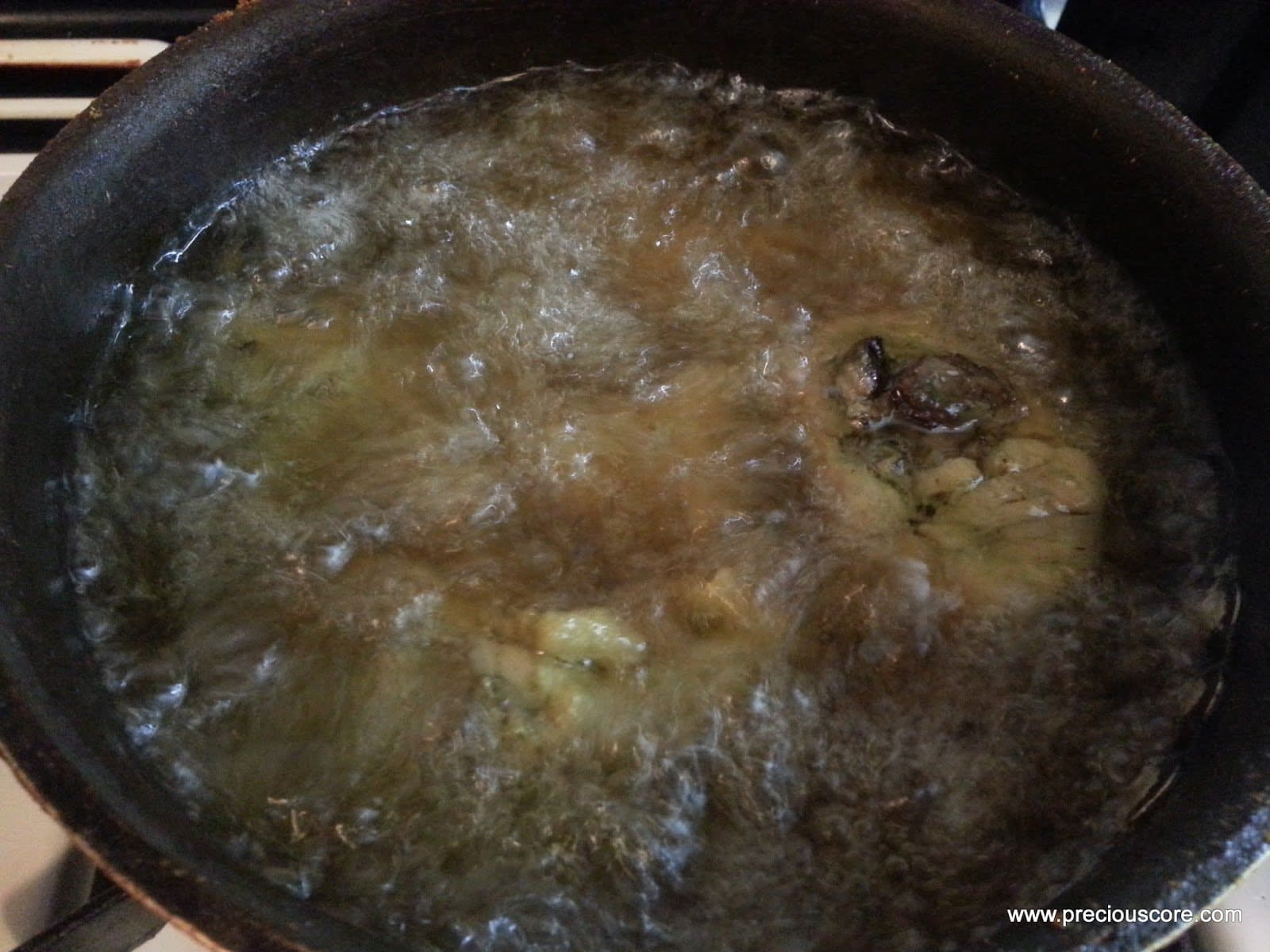 It is ready when the chicken is brown all around. Easy, isn't it?