EASY CHICKEN STEW
Published Jun 02, 2016
Updated Apr 26, 2017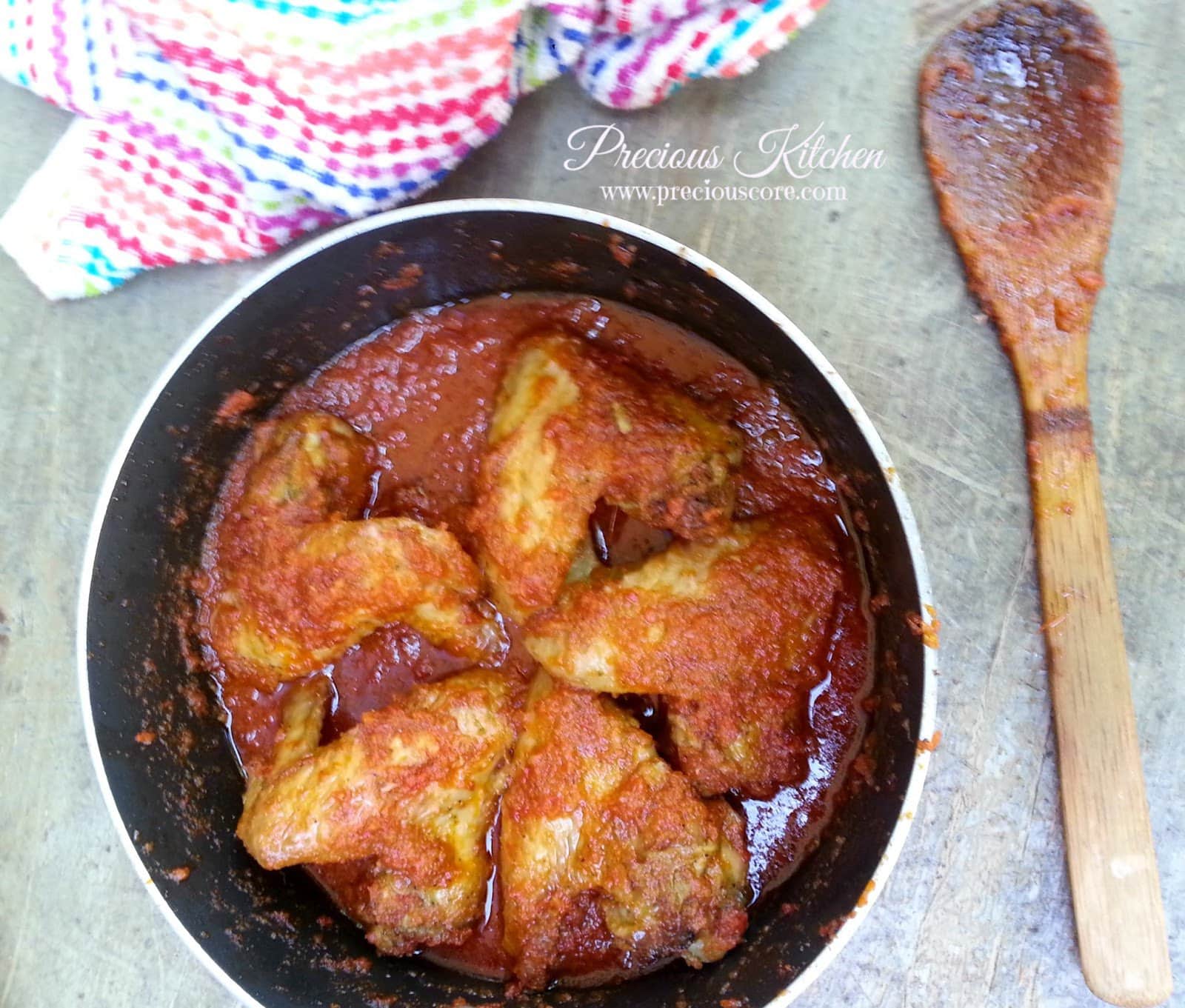 I made this stew the other Sunday when we returned from church and there was no time for an elaborate meal.
It is probably the easiest stew you will ever make!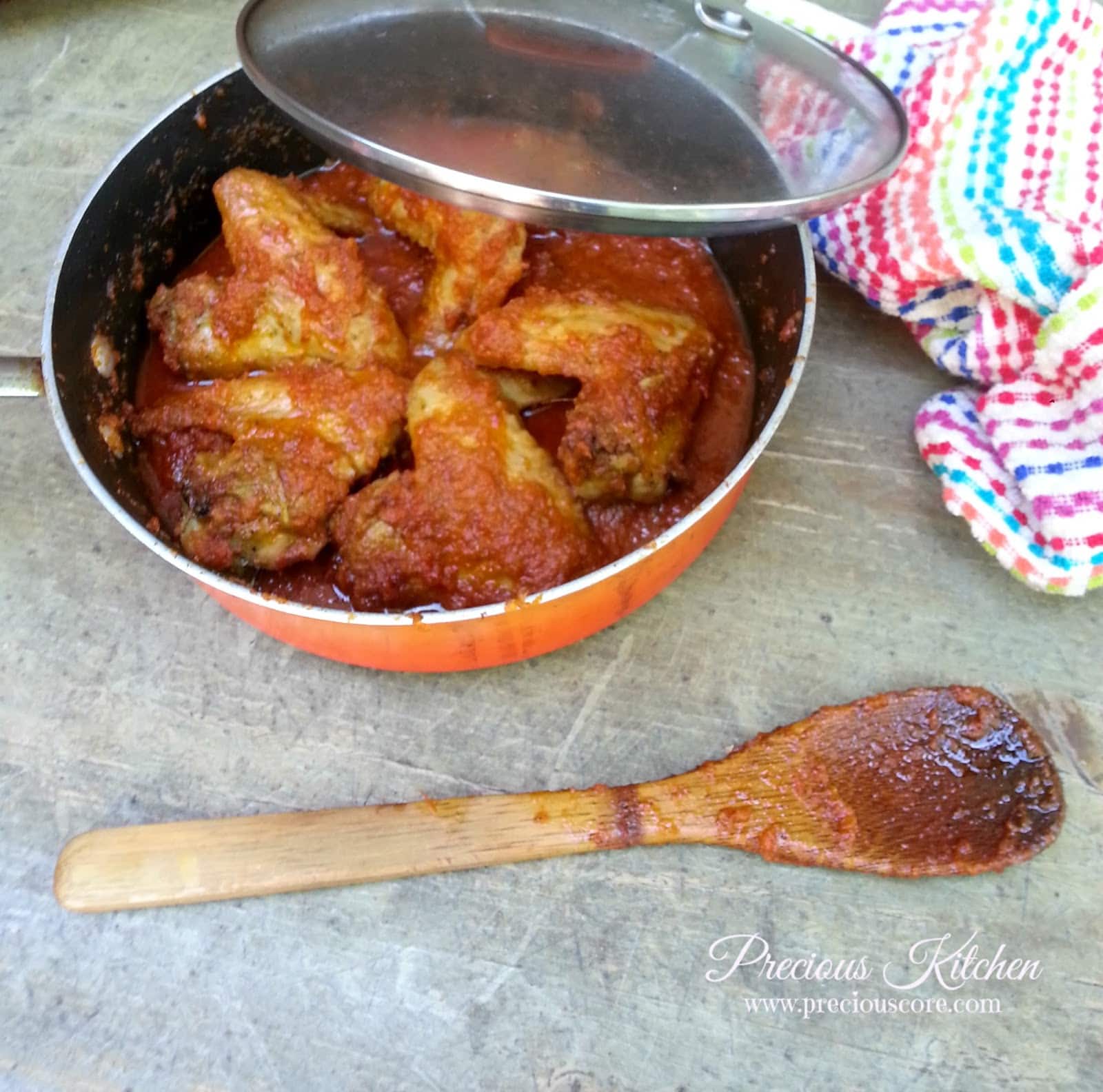 I already had some baked chicken wings at home so I threw them in. You could use already cooked or raw meat, fish or chicken for this quick fix. If you are using raw, make sure you boil with seasoning or grill in an oven (preferred method) before adding to your easy peasy stew.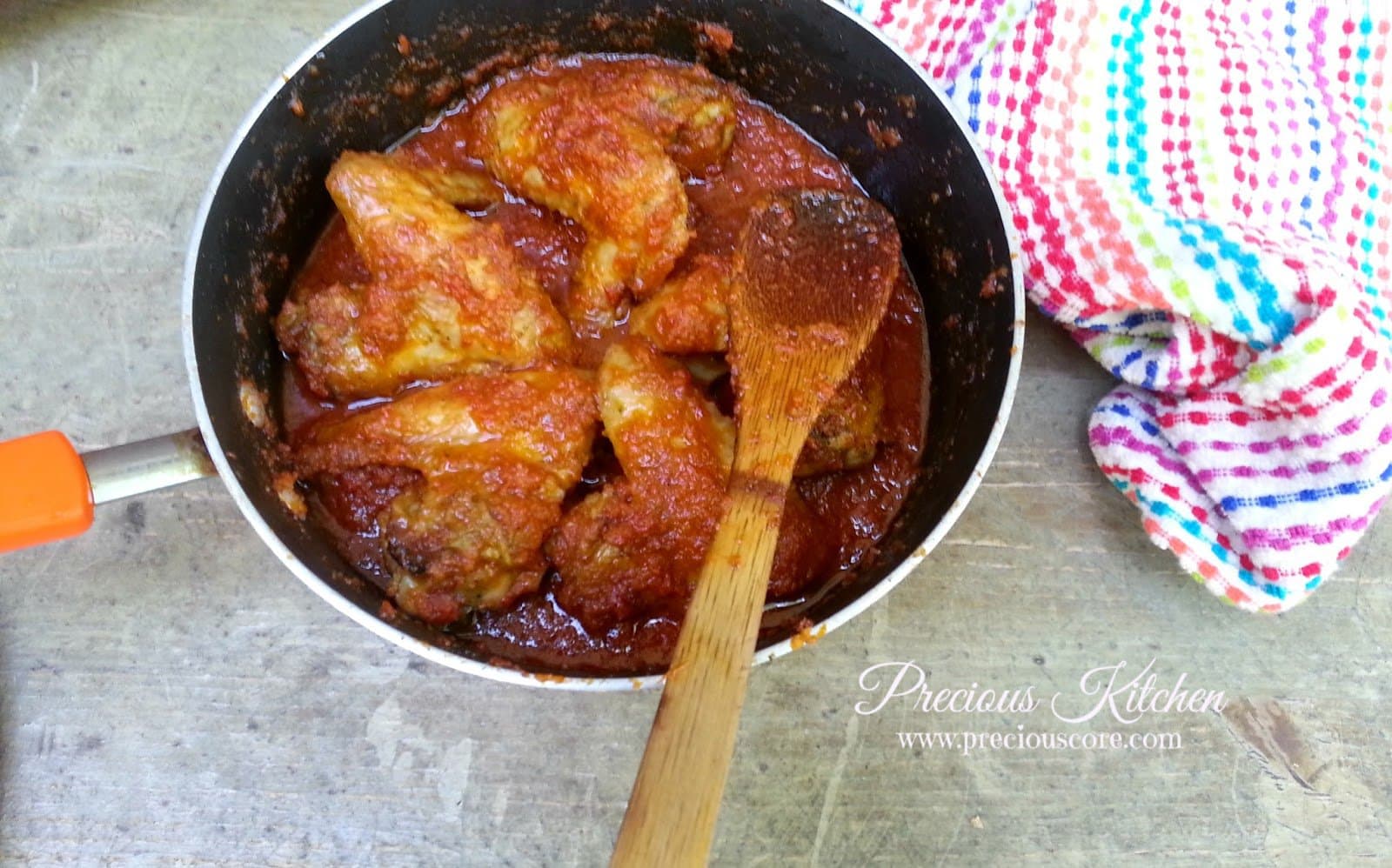 Prep: 5 mins
Cook: 25 mins
Total: 30 mins
Serves: 4

Ingredients

2 pounds pre-cooked chicken
4 large tomatoes – blended
1 medium onion – chopped
1 tablespoon garlic and ginger paste
A quarter cup vegetable oil
1 habanero pepper (optional)
Salt to taste
2 seasoning cubes (Maggi)
Put oil in a pot and heat on medium heat.
Throw in onions and saute.
Throw in blended tomatoes and fry until acidity is gone.
Add in chicken, garlic and ginger paste plus habanero pepper if you wish. Stir well.
Put in a cup of water.
Season with salt and maggi.
Let it simmer together for 5 minutes.
Taste to adjust seasonings.
Turn off heat and serve with boiled rice or plantains.
I told ya! Easy peasy!
"Now He who provides seed for the sower and bread for food will provide and multiply your seed for sowing [that is, your resources] and increase the harvest of your righteousness [which shows itself in active goodness, kindness, and love]. 2 Corinthians 9: 10