EASY HOMEMADE YOGURT
Published Jun 16, 2016
Updated Apr 26, 2017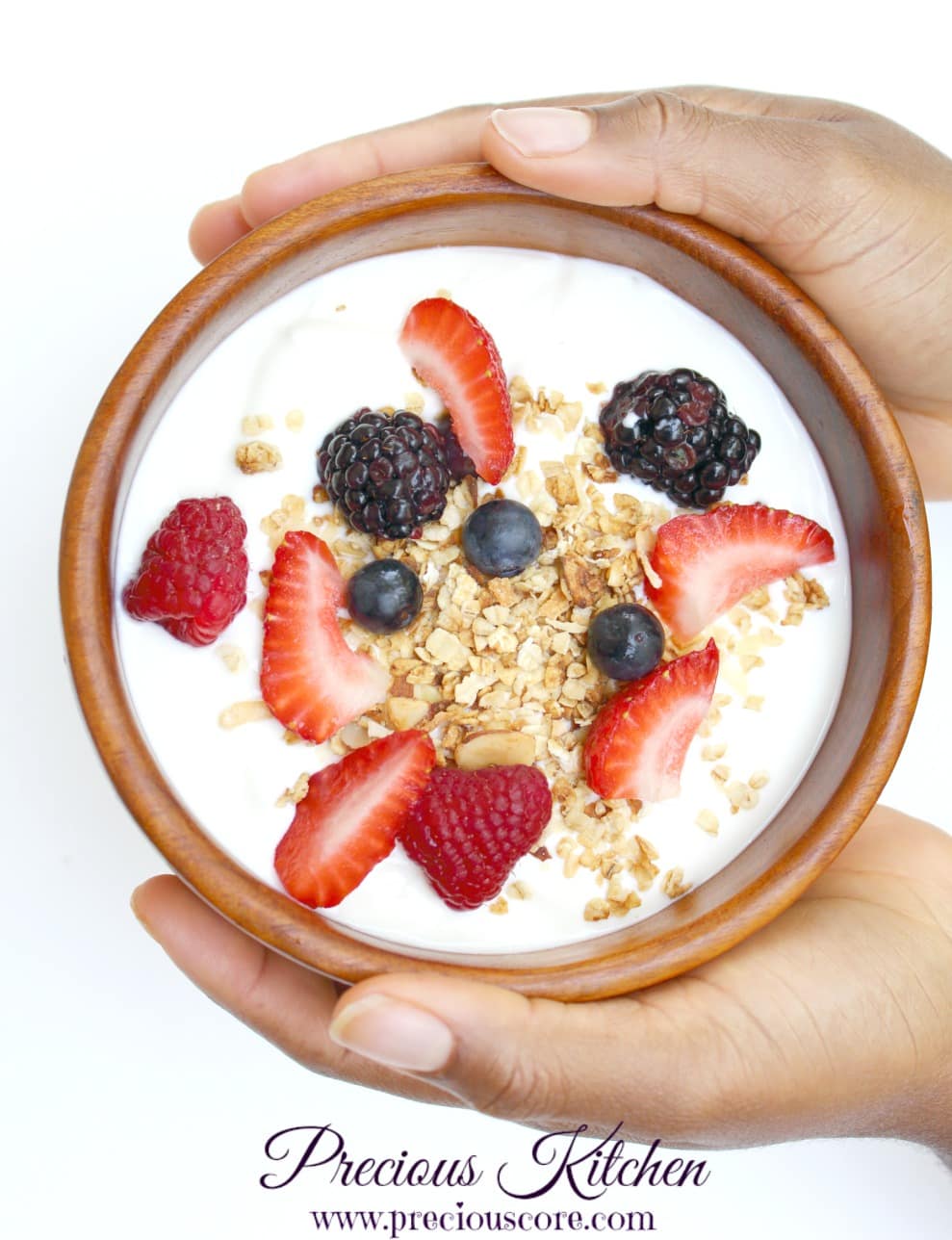 Once upon a time, I used to make homemade yogurt… a lot. It was often a day of joy when I will stir a bowl of freshly made yogurt and put in the fridge to chill while I waited (impatiently). The joy on the faces of all the girls and boys at home with me while they ate made me feel utterly rewarded. I thought making your own yogurt was a myth but thanks to my friends, Meggy and Akwi, this myth got busted.
Meggy was the first person who explained to me how she made yogurt for commercial purposes. She made the thick drinkable version also called, Kossam in Cameroon. Kossam, made often by Hausa men is the reason a lot of people keep going to their shops for the plastic chilled bottles containing some white goodness. Ahh the irresistibility of Kossam! Or Koss (for love'ssake).
Meggy taught me that I needed to get natural yogurt and some whole milk. I would then use the yogurt to convert the milk into yogurt through an incubating process. During this process, the (good) bacteria in the yogurt spreads to the milk and thickens it. You do not need any machine for this. You just need a warm place and the right incubating techniques which will be explained below.
Then my friend Akwi taught me how to mix the perfect thick yogurt for home consumption, giving me measurements and all. She learnt this from her industrious mama. After I made my first batch, it wasn't smooth as expected. I consulted Akwi again and she taught me to properly mix the starter yogurt with milk then sieve to ensure maximum smoothness. When I made a subsequent batch, she was like,
"Precious don turn professional"
(Precious is now a professional yogurt maker.)
Thanks girls, Akwi and Meggy for introducing me into the world of blissful yogurt making! My life has never been the same since then. *wipes tears*
After coming to the United States, I kind of totally forgot about making my own yogurt. I was jolted back to my real love for yogurt-making when my brother sent me a Facebook message asking for the recipe. I thought to myself, I should make this sometime.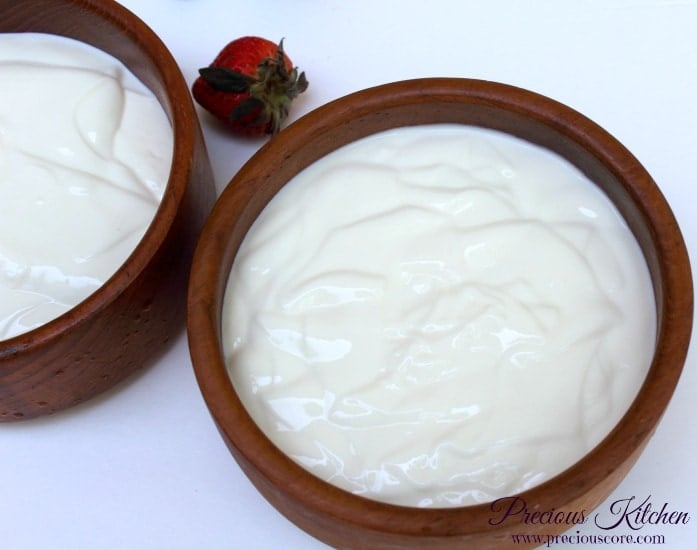 The readily available store-bought ones blinded me yet they hardly ever satisfied my yogurt cravings. They looked elastic and fake. Really. Like they didn't come from real milk. Then one day, like a miracle, we were at the grocery store when girl number 1 pointed to a specific brand of yogurt, called, Old Home and asked that we get it. I was drawn to the packaging because it indicated that the yogurt contained live and active cultures. That was how I got the right yogurt to make the perfect homemade yogurt.
FOR YOUR HOMEMADE YOGURT TO BE SUCCESSFUL, YOU MUST USE A STARTER YOGURT THAT CONTAINS LIVE AND ACTIVE CULTURES.
Back home in Cameroon, I often used Camlait Naturel or Dolait Naturel. (Men dem, do they still make these yogurts?). Basically, any sweetened or unsweetened natural yogurt would work. It should have no added colours, fruit or flavours. The yogurt you use needs to have one or more of the following bacteria:
Streptococcus thermophilus or S. Thermophilus
Lactobacillus bulgaricus or L. Bulgaricus
Lactobacillus acidophilus or L. Acidophilus
Lactobacillus casei or L. Casei
I got a migraine just by typing those names. Excuse me let me go drink some Paracetamol.
Okay, I'm back.
Guys, this yogurt is:
Extra Creamy
Milky
Slightly Tangy
Thick
Healthy
Magical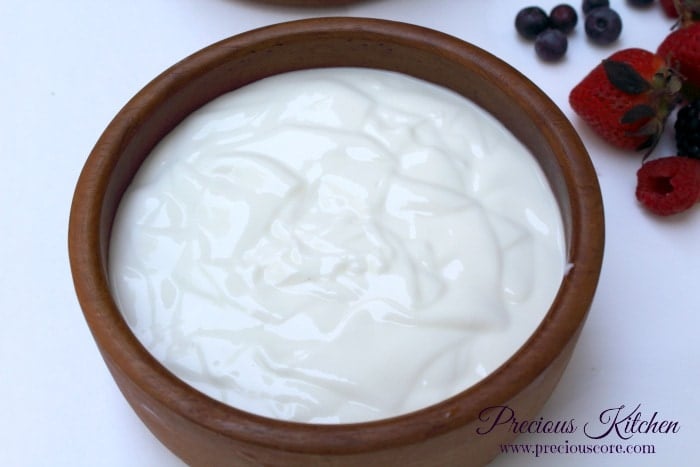 You only need two main ingredients: milk and yogurt.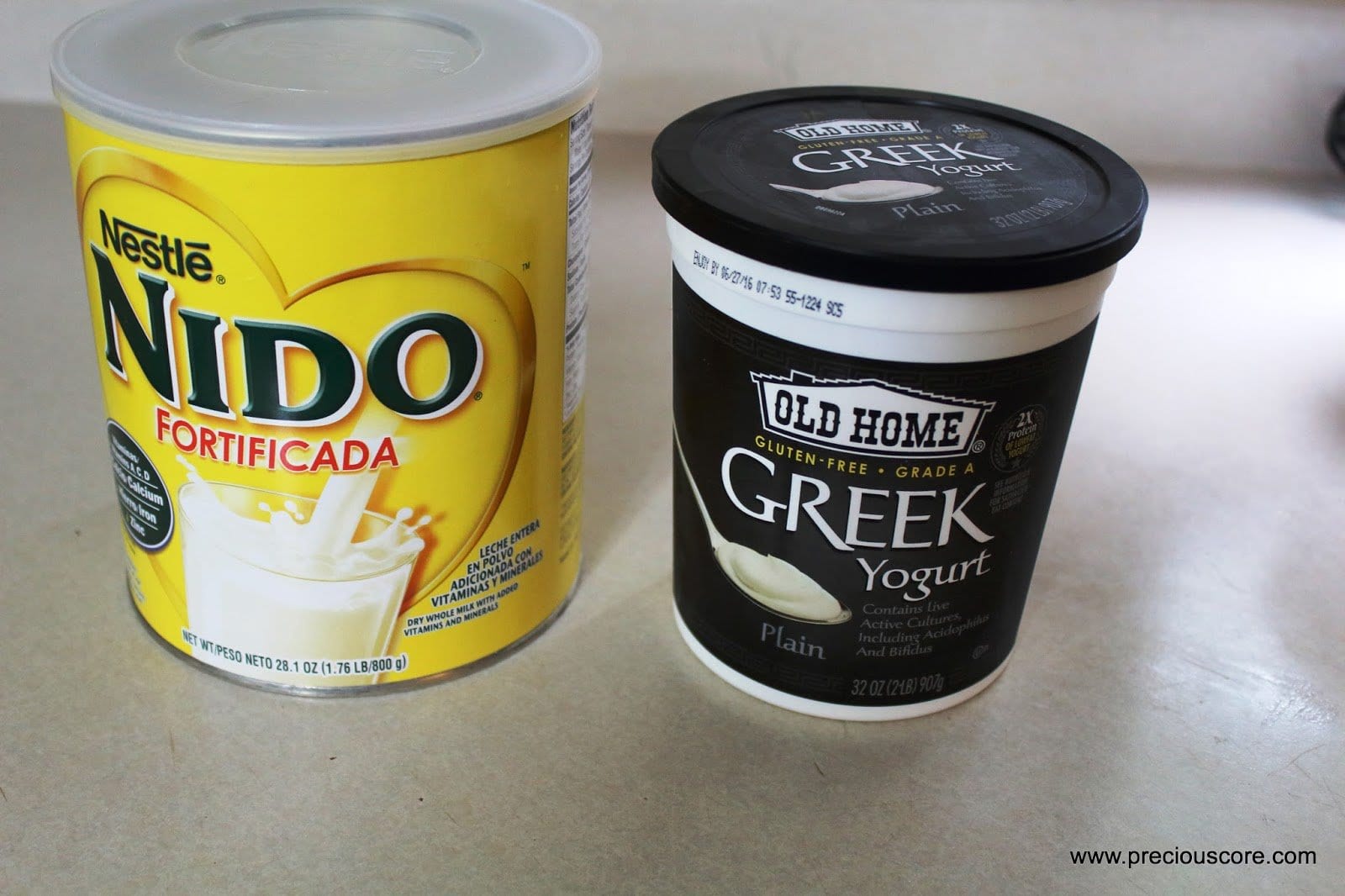 Once your yogurt is set, you could add sugar, honey, fruit, flavour or whoreva.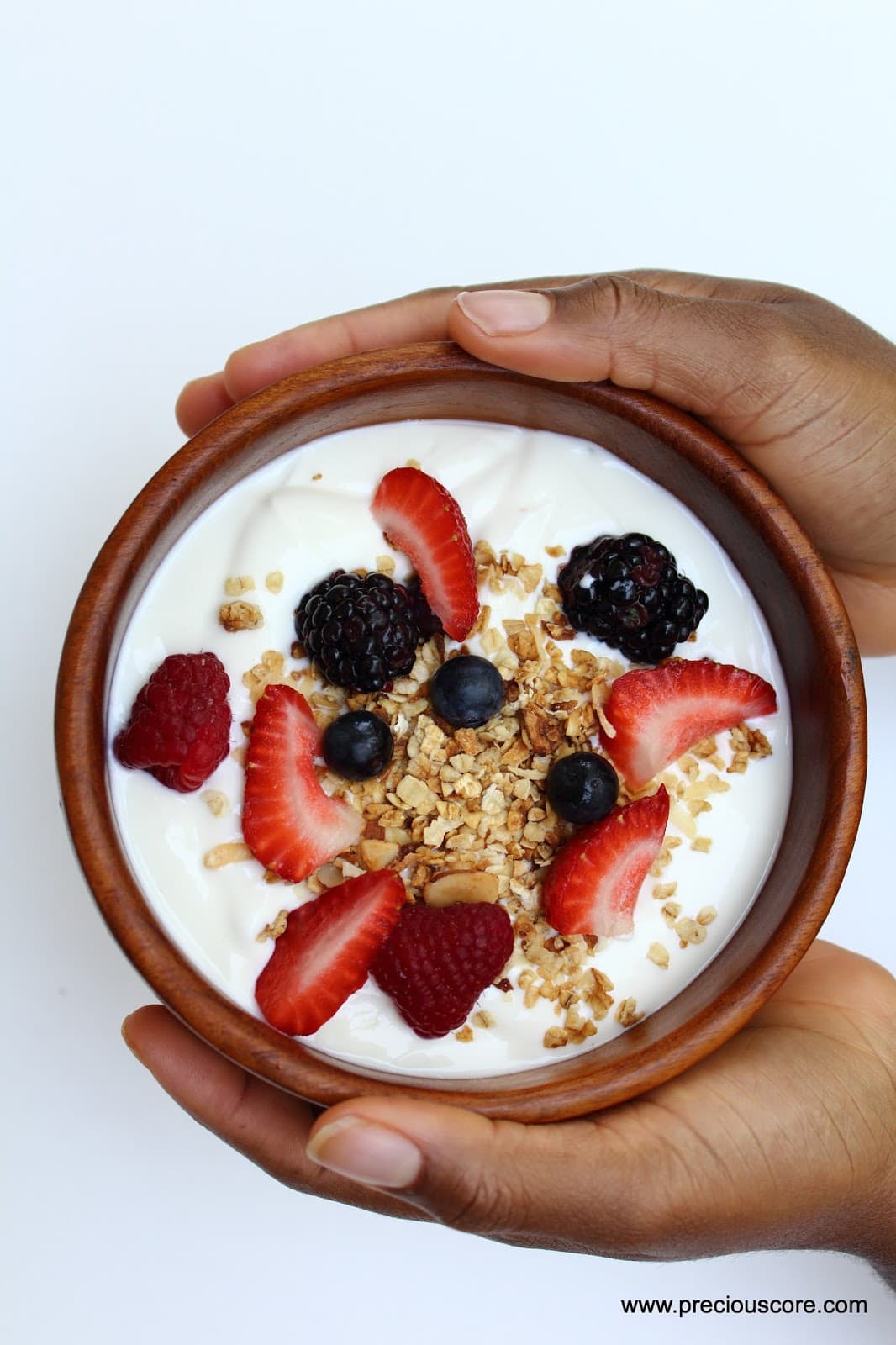 Prep: 10 mins
Inactive time: 8 hours
Cook: 0 mins
Ingredients
I cup of whole powder milk
2 and a half cups of water
1 cup of commercial yogurt containing active cultures (you could use half)
Step 1
Heat your water to be warm. It should neither be too hot nor cold. It should be slightly hot to the touch.
Step 2
Mix the milk in half cup of the water until smooth. Transfer to the remaining water and mix well.
Step 3
Add your yogurt to the milk and stir well. Your yogurt should be at room temperature. Preferably you should mix first with part of the milk then transfer to the rest of the milk.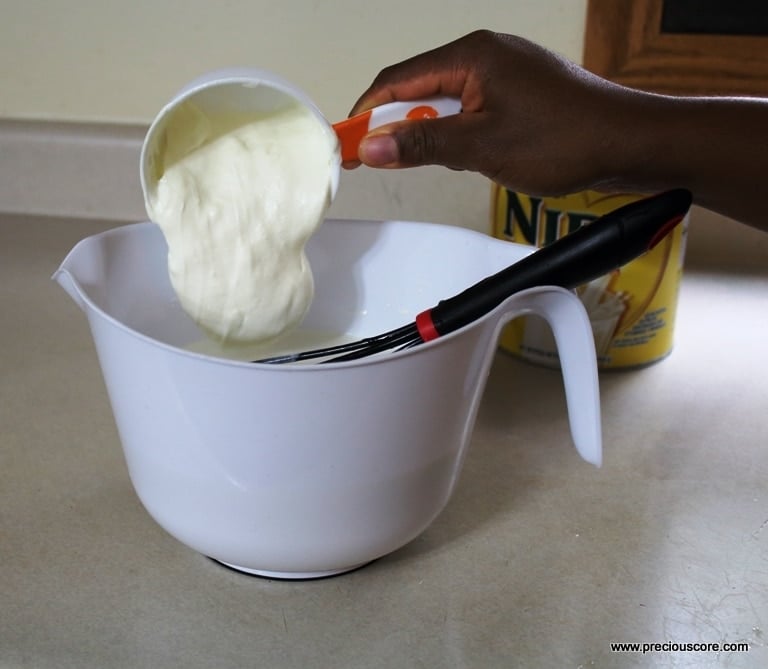 Step 6
Mix yogurt and milk together until well combined.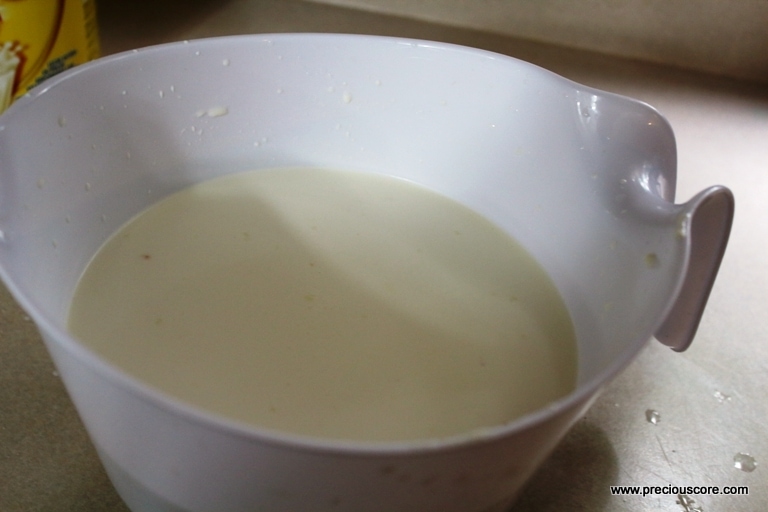 Step 7
Cover with a plastic wrap and blanket for extra coverage.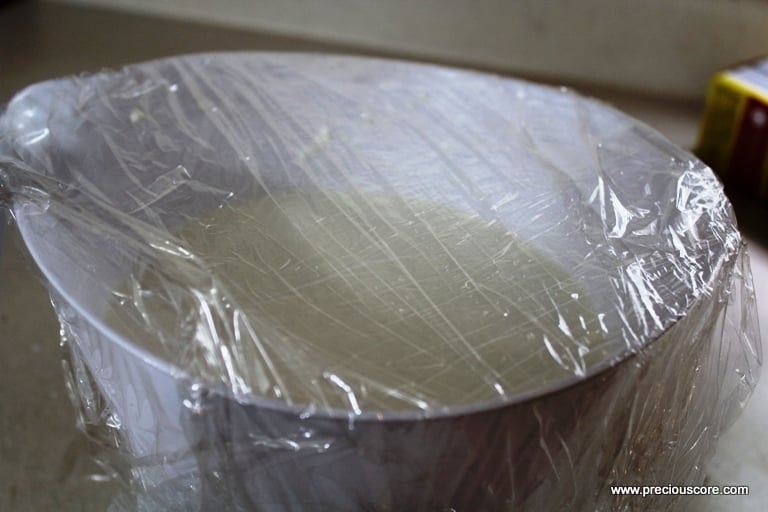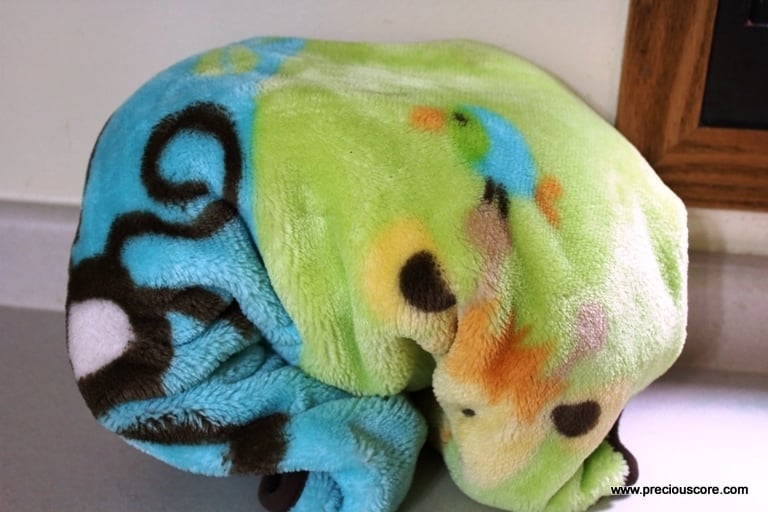 Step 8
Keep in a warm place to set for about 8 hours. I covered with a blanket then I later transferred to my microwave just after heating something in it. Note that if the place is not warm enough, the bacteria will not act and your yogurt will not set. You could use a heated oven or a large flask for this.
Step 9
Open and see if it it is set. If it is not set, you could leave it in a warmer place again for a few hours. The top may be smooth and caked-up.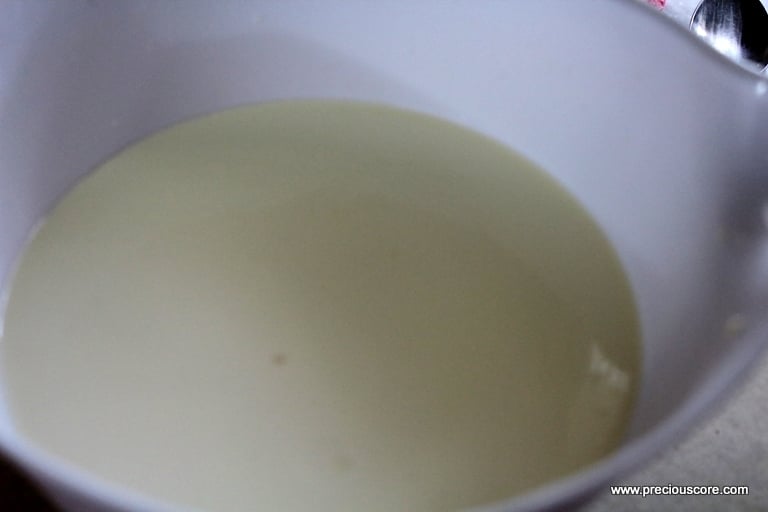 I turned it a little with the spoon so you could see the texture.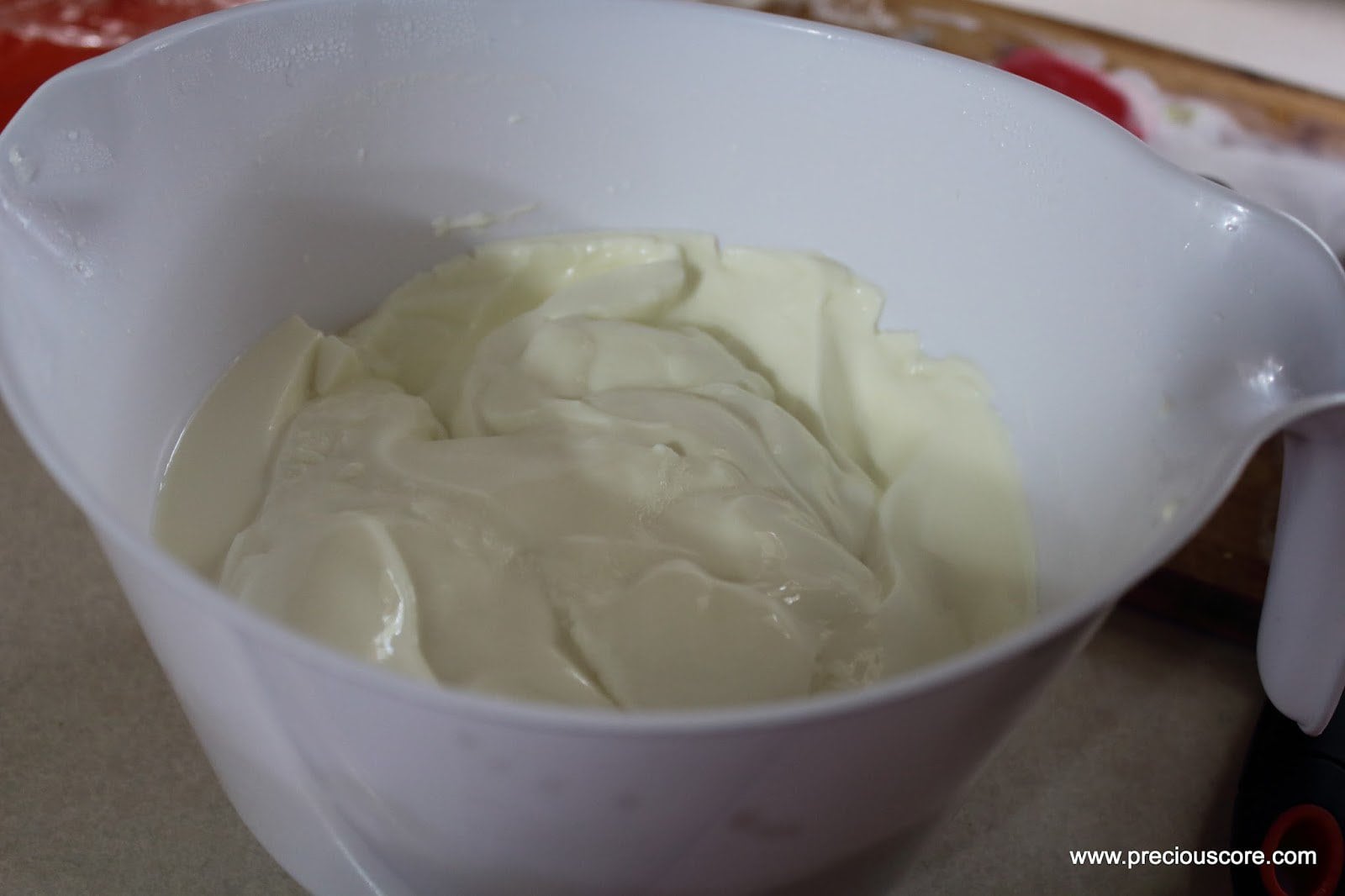 Feel free to sweeten with sugar or honey as designed. Keep in a fridge to chill then you go ahead to chill with it, baby!
If you have any question, leave it as a comment below and I'll respond to you as soon as I can.
Love