GARDEN EGG- NJAKATU STEW
Published Sep 02, 2015
Updated Apr 27, 2017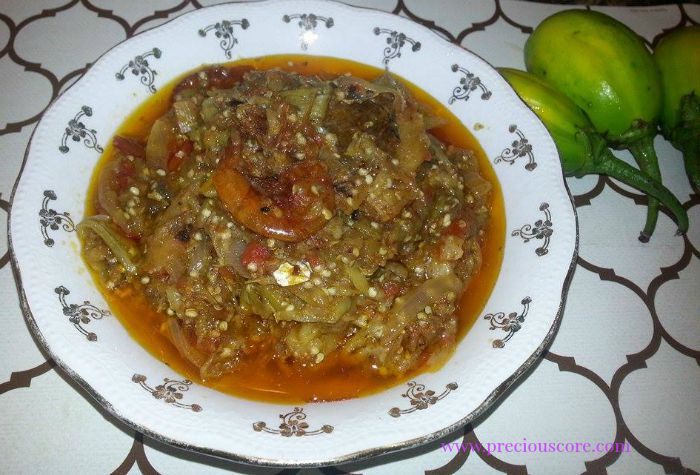 Back home in Africa, there are some things no one tells you about America. For example, no one tells you that you could find Garden Eggs in the market. Imagine my joy when I stumbled on them at the farmers' market!
Garden Egg, colloquially known as Njakatu in Cameroon is a fruit that belongs to the Eggplant or Aubergine family. It has a striking similarity to the tomato. It can be eaten raw or cooked. When eaten raw, it tastes slightly bitter with a nice sweet edge to it.
My Dad always eats his Achu (Cameroonian delicacy) with some boiled and peeled Garden Eggs at the side. Meanwhile, in my Mom's culture, it is eaten raw with groundnut paste mostly during cultural events. I have equally seen the Igbos in Nigeria serve raw Garden Eggs and groundnut (peanut) paste severally at events.
Garden eggs can also be stewed, which is what I am about to show you. To enjoy a really sweet garden egg sauce, be generous with your tomatoes and crayfish. This downplays it's slightly bitter taste and makes it more palatable. Come on let's stew some Njakatu!
GARDEN EGG STEW- NJAKATU
Prep Time: 30 minutes
Cook Time: 30 minutes
Total time: 1 hour
Serves: 4
You'll need:
10 Garden Eggs
6 large tomatoes
3/4 cup of crayfish
1 cup dried fish/dried shrimps
1 medium sized onions
1/2 cup tablespoons vegetable oil or palm oil (I used both)
1 large seasoning cube (preferably crayfish flavour)
Salt to taste
1 habanero pepper (optional)
Here is what you need to do:
Boil your garden eggs until tender. They should look like this: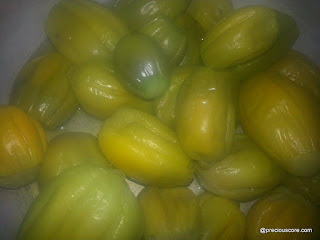 Take another look- (Please permit my blurry pictures)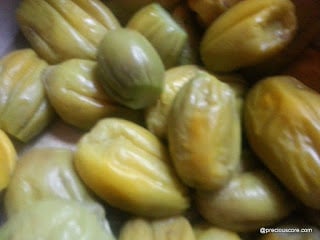 Next, take off their light skins and place peeled Garden Eggs in a bowl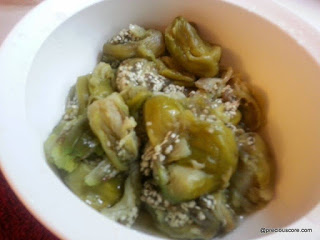 Use a wooden spoon to LIGHTLY mash them. They should look like this after being mashed: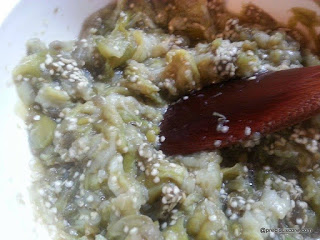 Next, chop onions and saute them.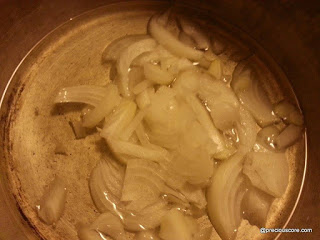 Add in tomatoes and fry until acidic taste is lost.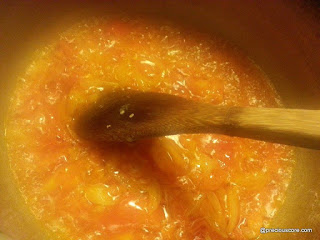 Now lightly blend your crayfish and add to the pot and stir for a few seconds. This gives it a nice ethnic smell when the crayfish is stirred in hot oil. However, you do not want to leave the crayfish in there for a while because it burns fast. Quickly add in your remaining ingredients. Add in pepper (optional), dried fish/shrimps and all seasonings. Lastly add in mashed Njakatu and allow to simmer for 5 minutes while stirring from time to time.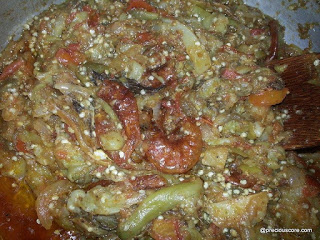 That's it! Your Njakatu stew is ready and waiting to be devoured. Serve with boiled yams or plantains or even boiled cocoyams, sweet potatoes, irish potatoes or cassava.
NOTES
You can add some some fresh ground garlic and ginger to the fried tomatoes to 'jazz up' the stew. I even added some white pepper to mine and it gave me a whole new rich flavour.
Feel free to add any fish of your choice to make the meal so exciting. I used stock fish and dried shrimps. Insanely yummy!
Lots of love!