HELLO APRIL
Published Apr 02, 2016
Updated Apr 26, 2017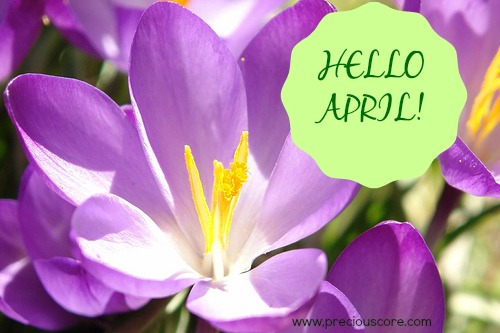 I look outside
I see that brown has given way to green
The snow is melted
Freezing cold has made way for freshness
Hello April
You remind me
That times and seasons are real
No matter how long the winter lasts
No matter how much the cold bites
No matter how mushy the snow gets
You always come
Hello April
When you come
The problems of winter vanish
You come with refreshing
With joy
With different colours
With life
I love you April
Hello April
Because you are here
I know every darkness that surrounded me was just for a while
It is a new season
A season with many colours
A season with different flavours
I'm leaping into it with joy
Hello April
I'll smell all the flowers
Breath the fresh air
And enjoy the sweet breeze blowing through my hair
I'll enjoy you April
For though you may not last forever
I know you would always come
Hello April!
A very happy month of April to you my precious peeps. Thanks for always visiting this space. Make the most of the month of April.
I love you.