Family Vacation At Lake Havasu, Arizona
Last week we went to Lake Havasu, Arizona for a family vacation. It was a wonderful time with great food, stunning views of the lake, and peace and quiet.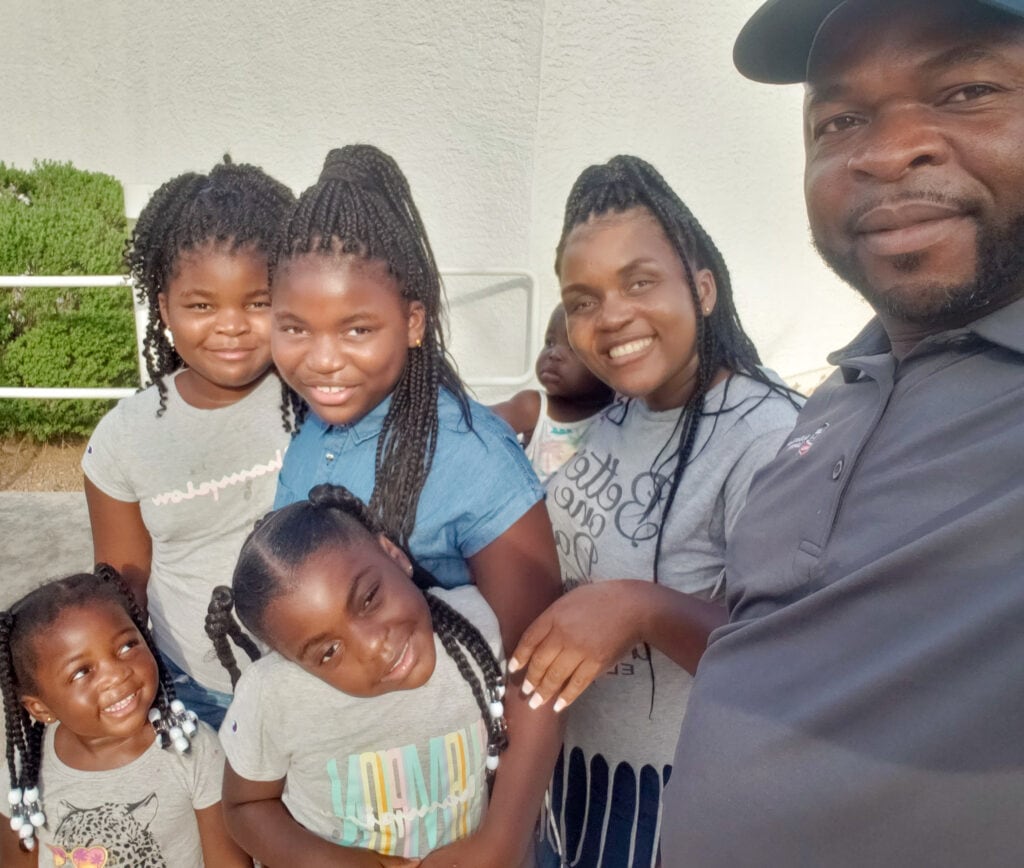 We've never had a real family vacation as most of our travels have been paired with other activities like conferences or work.
When we went to Nashville earlier in the year, Mr. N worked while the girls and I explored the city. So while it was a great travel experience, it was wasn't an actual family vacation.
So we were super excited to finally take a family vacation where we could all just relax, enjoy, have fun, eat-eat-eat, dip in the lake, dip in the pool and all what not.
About Lake Havasu
Our vacation destination was Lake Havasu. Lake Havasu, located in Lake Havasu city, Arizona is the most visited lake in Arizona. It is a large reservoir formed by Parker Dam on the Colorado River on the border between Southern California and Arizona.
Lake Havasu city is home to the historic London Bridge, which is the second largest tourist attraction to Arizona after the Grand Canyon.
Many years ago, an American bought the original masonry from the London Bridge in the city of London in the United Kingdom, and shipped it to America, where he rebuilt the London Bridge in Lake Havasu city Arizona.
His aim was to create a tourist attraction in the desert and it's working as walking along the London Bridge and on the Bridgewater channel are popular things to do in Lake Havasu city.
Road Trip From Southern California To Arizona
Arizona shares borders with Southern California so our road trip only took about 4 hours. This was a short road trip for us considering that we road tripped from California to Minnesota for over 24 hours about 3 years ago.
Then last month we drove to San Jose for about 7 hours. So 4 hours to Arizona was a piece of cake.
It was a short and sweet 4 hours. There was nothing much to see on the road apart from mountains and vast parcels of flat land.
The roads were also devoid of lots of cars. Maybe because we left on a Tuesday and not on a weekend?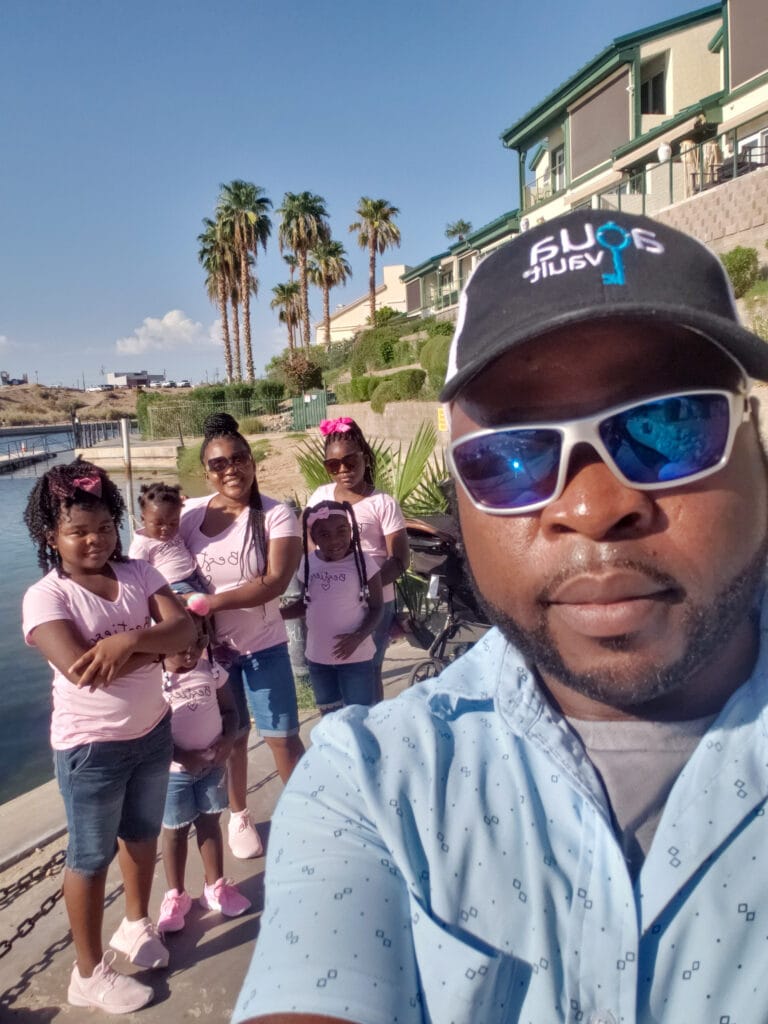 First Impressions of Arizona
Arizona is hot, like HOT. When we stopped at a gas station in Parker Arizona to get a few snacks and use the restroom, it felt like a blow drier was blowing on me. Wow. If you ever want to visit Arizona, consider visiting in the cooler months so it's not so hot.
Also the cities of Parker and Lake Havasu City have a small town and peaceful feel which I really like.
We drove around Lake Havasu City for a while, taking in the city. It was beautiful to have views of lake Havasu from different angles in the city.
Then we drove down to the beach side to check out our hotel, the Nautical Beachfront Resort. It was pleasant to see the proximity of our hotel to greenish-blue Lake Havasu.
Then we went to eat. I searched Google for a restaurant with great reviews and I stumbled on "Juicy's, The Place With Great Food".
It was at Juicy's that we had our first meal in Arizona and let me just say that it was tasty, phenomenal, hearty food.
You can watch a video of our first day at Havasu here.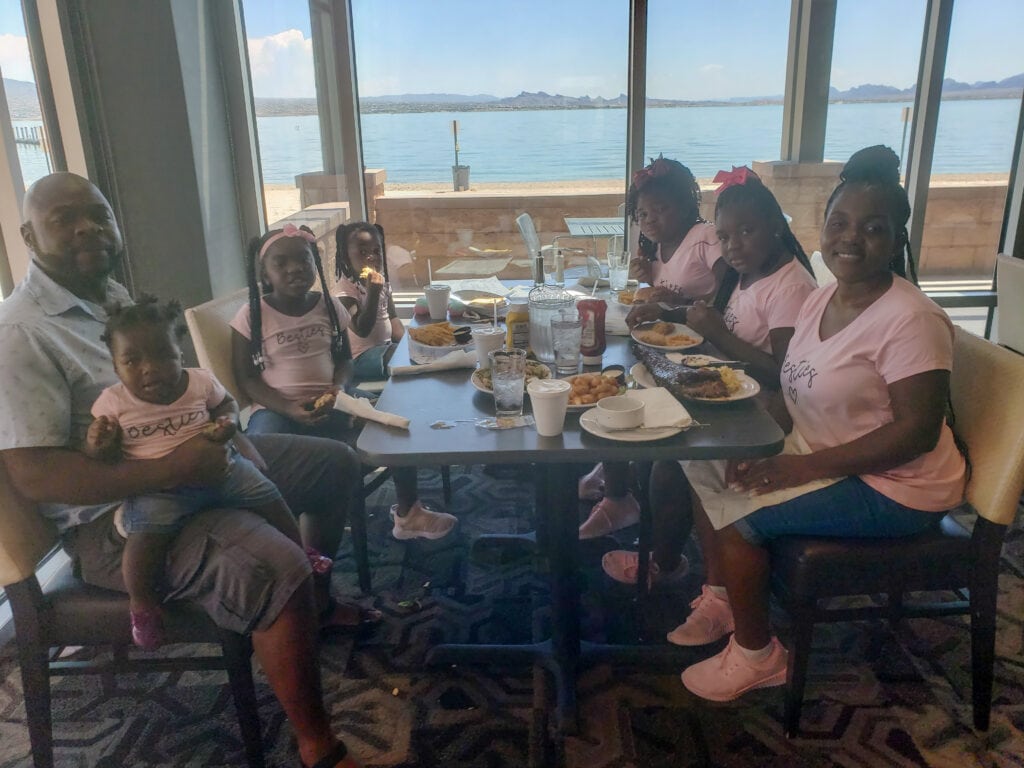 Food In Lake Havasu Arizona
From restaurants like "Juicy's, The Place With Great Food" to "Makai Café', we enjoyed phenomenal meals in Lake Havasu. Let me tell you about the restaurants we ate from and the meals we had.
Juicy's The Place With Great Food – We had the best mozzarella sticks here. So flavorful and the coating on the sticks was super crunchy. The cheese didn't taste like your average mozzarella. It was fresh and tasted like an Italian grandma handmade it. Also the Strawberry Salad here was inspiring. Just spring mix topped with seasonal berries and tangerines, with grilled chicken. The sweet and the savory came together so well. I don't know what they put in their ranch dressing but it is the best I've ever had!
Coincidentally we also had our last meal in Arizona (breakfast) at Juicy's. I had their traditional eggs benedict and it was phenomenal.
Scoops Homemade Ice Cream – I had their Butter Brickle ice cream and it was creamy with amazing flavor and not overwhelmingly sweet. I also had it in a homemade waffle cone that was crunchy, yummy, and I could eat the waffle cone all by itself. No kidding. The air in the store also had a pleasant smell of freshly baked waffle cones which was so wonderful to take in. At Scoops, I purchased a giant chocolate chip cookie which I hid from my kids and tried to eat without sharing. One daughter caught me though and I had to share with her.
Makai Café – I had the ham, egg and cheese crepes at Makai Café and they were so hearty! I almost always eat crepes sweet so this was a nice change. My daughter had their Chicken Fried Steak and oh, oh, oh, it was so good! The servers at Makai Café were extremely pleasant to us so that felt really nice. Also, Makai Café is located right on London Bridge in Lake Havasu so if you sit outside you get a beautiful view of the lake. But we didn't sit outside though because on this particular morning, it was extremely hot.
Havasu Landing Restaurant – we rode in a ferry to an island in Havasu where there's a hotel and this restaurant. This restaurant was forgettable compared to the other ones we visited. But it felt fancy for us to be able to have lunch on the other side of the lake. I had their rack of ribs and it was a decent tasting rack of ribs. On the side, I had the mashed potatoes which had amazing buttery flavor but it looks like the chef forgot the salt and better. My kids really enjoyed their flavorful fries and it was lovely to eat and look at the water. The staff at this restaurant were also extremely nice.
Cha-Bones – this is probably the fanciest restaurant I have dined in so far. Their Mussels "in a heavenly tomato broth served with a rustic ciabatta bread" stole my whole heart. It was incredibly tasty and every spoonful of that tomato broth urged me to take the next. It was an appetizer in the truest sense of the word as it opened up my palette making me crave delicious food.
For my main dish I had their filet mignon and it was cooked to well-done-but-still-juicy perfection. Their sautéed veggies with broccolini and small whole mushrooms could make an unbeliever believe in vegetables. They were cooked to just the right amount of tenderness and truly enjoyable, It was at Cha-Bones that I had my first restaurant-made Crème Brulee and Pineapple Upside Down Cake. Both desserts were to die for! They were served beautifully and our plates were cleared. Cha-Bones was truly memorable, but the price tag that came with dining there especially for a family of 7 was hefty. BUT it was worth it if you ask me.
Peggy's Sunrise Café – Peggy's is an incredible breakfast restaurant with incredible food. Their omelettes stood out to me. So fluffy and they had different wonderful combinations of omelettes. I had their Sunrise Omelette with Italian Sausage, mushrooms, onions, and Swiss cheese. It was so good that when we go back home the next morning I had to make a cheesy omelette.
Obviously we had a lot more meals than mentioned above but I have only shared with you some of the ones that stood out to me. Apart from this we had shaved ice from a store at Bridgewater Channel at London Bridge and let's just say that it was a lifesaver on a desert-hot day!
As a food blogger, trying all these meals was so inspiring and it was also a very pleasurable experience for me as I love to explore and learn about food.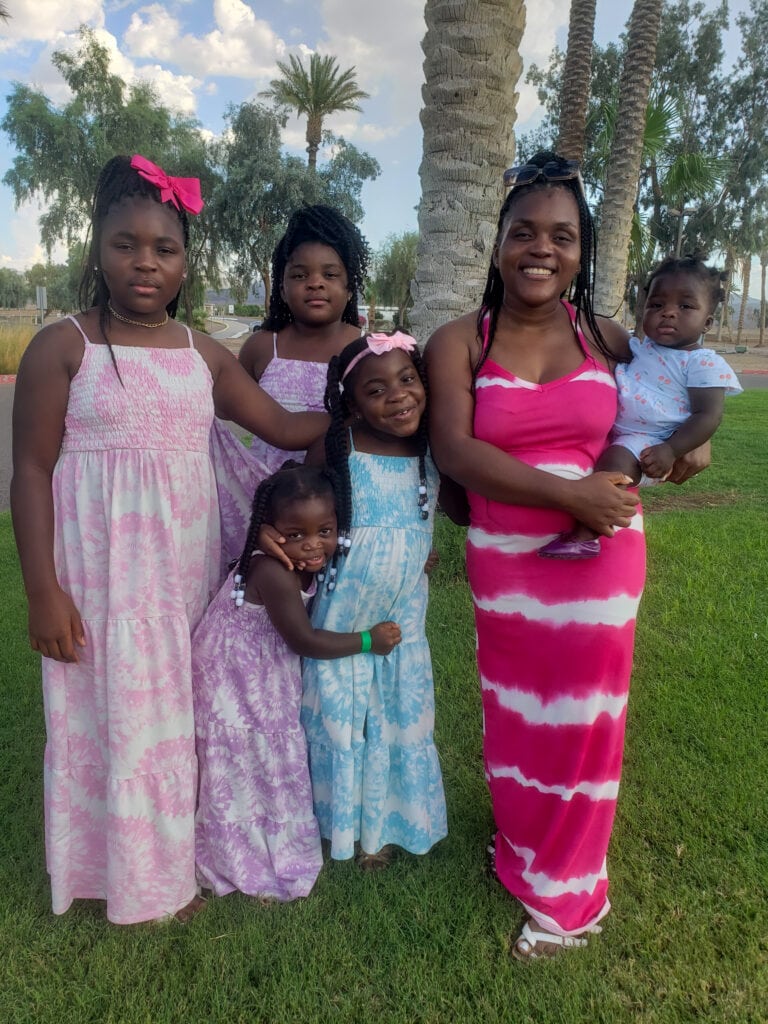 Water Fun In Lake Havasu
We had an amazing infinity pool at our hotel. So after exploring London Bridge and returning to our hotel room hot and tired, dipping into the pool was the right thing to do.
We spent a few hours at the amazing pool. There is a bar right at the pool. I ordered a frozen treat/drink made of strawberry and pina-colada and it was so refreshing with amazing flavor!
Since our hotel was right at Lake Havasu, we got to enjoy dipping in the lake as well. I can't swim yet but putting on a life jacket and floating on the lake felt heavenly.
I also tried paddle boarding for the first time. I could barely get the paddleboard to follow the direction I wanted haha! Thankful for Mr N who kept directing me.
Anyways that has awoken my curiosity and now I am dying to learn paddle boarding and kayaking.
Also just taking a stroll along the lake alone and dipping my feet into the water felt so relaxing.
We were going to go on a boat cruise and have a sunset tour of Lake Havasu. But the first day we tried, the tour was full and the next day, there was a storm and our boat cruise was canceled. It was disappointing but I am glad we at least got a ferry ride that was fun.
Inspired and Refreshed
I really wanted to watch the sun rise on the lake but I kept waking up each morning past sunrise time. Thankfully on our last morning I forced myself out of bed early enough to sit on our hotel balcony and watch the sun rise.
Watching the sun gradually rice, hearing the birds chirp, and listening to the peaceful lake sounds was divine.
I am grateful we got to go out for a family vacation. I am grateful for time out in nature. I am grateful to be able to take a break from everyday life.
Thank you for hanging out with me here on the blog. I'll see you on Friday with a brand new recipe to wrap up the summer!
Stay inspired!
Precious