Our Family Trip To Nashville Tennessee
In March this year I took a trip with my family to Nashville Tennessee. It was my very first time in a Southern state. We spent 8 days in Nashville. It was a great time breathing different air, exploring a new city and trying different foods!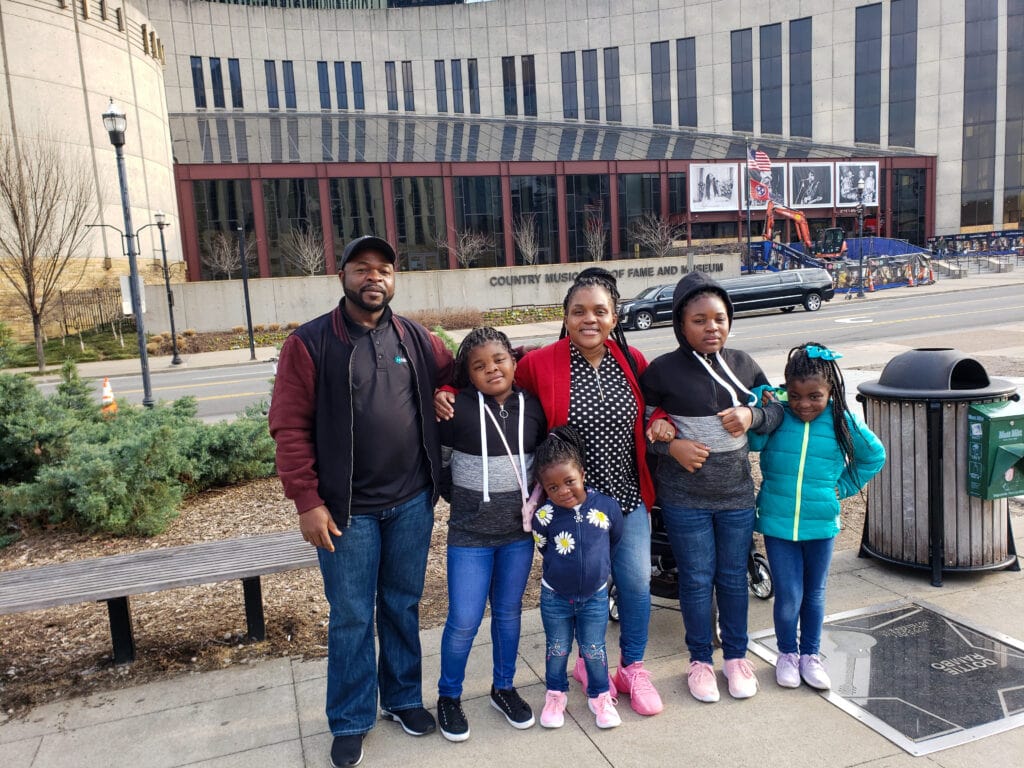 Hey friends! My people! If you've read my blog for a while, you know I used to write on here a lot. It's been a while since I wrote a post that isn't a recipe so I'm excited to be able to do that again!
We packed our bags and left SoCal for Nashville Tennessee in the spring of this year. The girls were so excited! Who am I kidding? I was excited!
Watch A Video of Our First Time In Nashville
This video shows us living SoCal for Nashville and arriving in Nashville for the very first time.
Food In Nashville
I have always wanted to go to a Southern state. I have so looked forward to trying the foods there! So my dreams came true when I tried Nashville Hot Chicken, food from popular restaurants like Biscuit Love and Five Daughters Bakery.
I mostly ordered the food online because these restaurants had long lines of people waiting to get in! I was not going to get on those lines with 5 kids including a baby. Thank God for online ordering!
I particularly loved the grits from Biscuit Love and the strawberry doughnuts from Five Daughters Bakery.
Also, we loved visiting Nashville farmer's market! I was surprised to find a grocery store carrying African food at the market. I bought some red snapper fish, plantains and other ingredients then I went back to our hotel room and made some delicious whole pan fried fish with fried plantains and avocado salsa!
By the way, one of my highlights on the trip was the fact that our hotel room had a well-equipped kitchenette! It was fun to cook in it!
Watch me cooking in my hotel room kitchen in the video below!
I also made some fried chicken wings in our tiny hotel kitchen. And they were to die for! No photographic evidence. What was I thinking??
Our hotel offered complimentary breakfast which was so good! Probably the best hotel breakfast we've had. There were waffles, toast, bagels, omelettes, oatmeal, sausages and more. You can see the hotel breakfast in the video at the end of this post!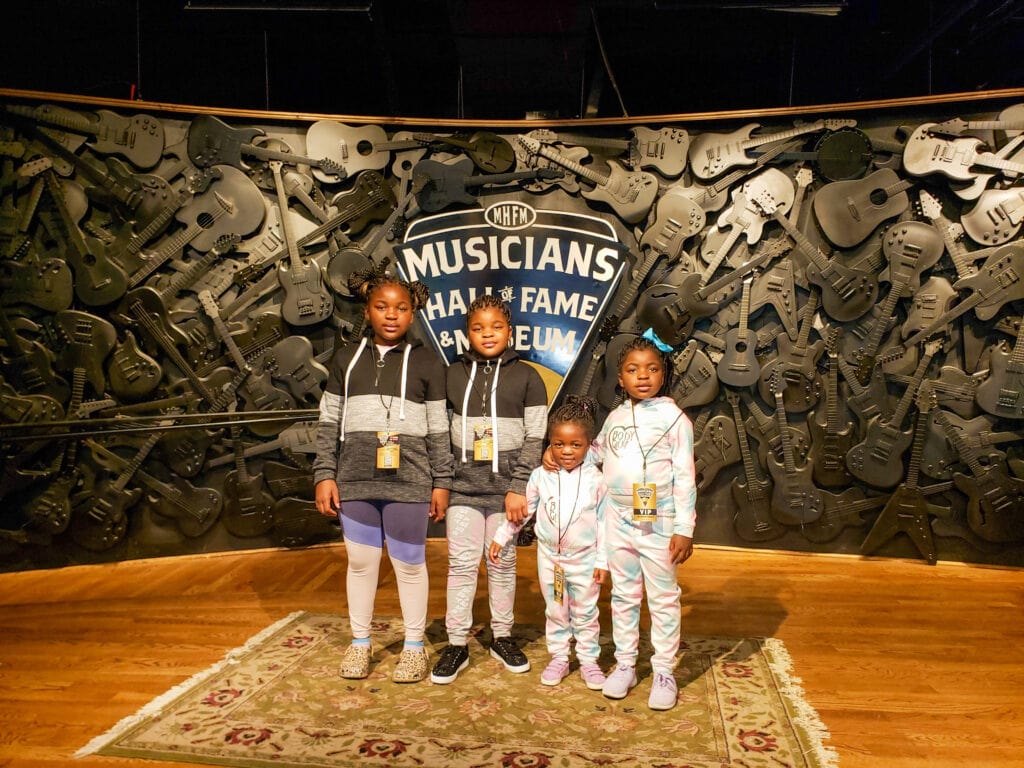 Some Highlights Of Our Trip
One highlight of our trip was taking a tour of the city in a tour bus. We entered a tour bus from a company called Old Town Trolleys. Our driver was hilarious in the way he presented the city to us!
The people in Nashville were so friendly! And the hotel staff felt like family. They had time to hold little conversations as we walked past them. It felt more relaxed.
Also, Broadway in Nashville is the happiest street I have ever seen. There are lots of bands playing in bars, people vibing to the music, people riding pass in party buses dancing and screaming. Some buses had DJs on board! They don't call Nashville Music City for nothing!
Walking along the the Music Walk of Fame right next to the Country Music Hall of Fame and Museum was so amazing! We were going to visit the Country Music Hall of Fame and Museum when we tried to there was a long queue to get in so we skipped it.
We also visited the Musicians Hall of Fame and Museum (not to be confused with the Country Music Hall of Fame and Museum). It was fun to play with the instruments there and make some music.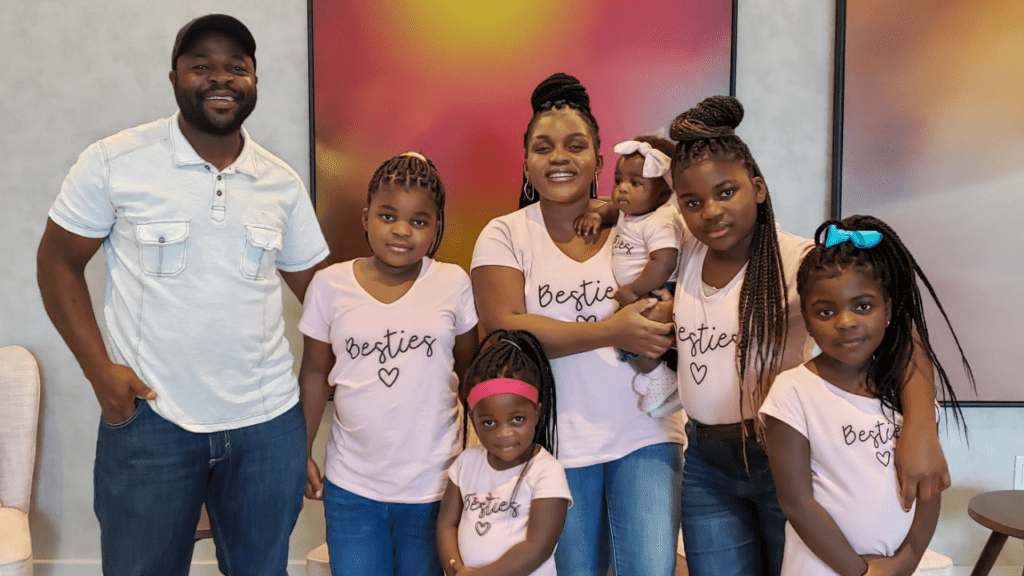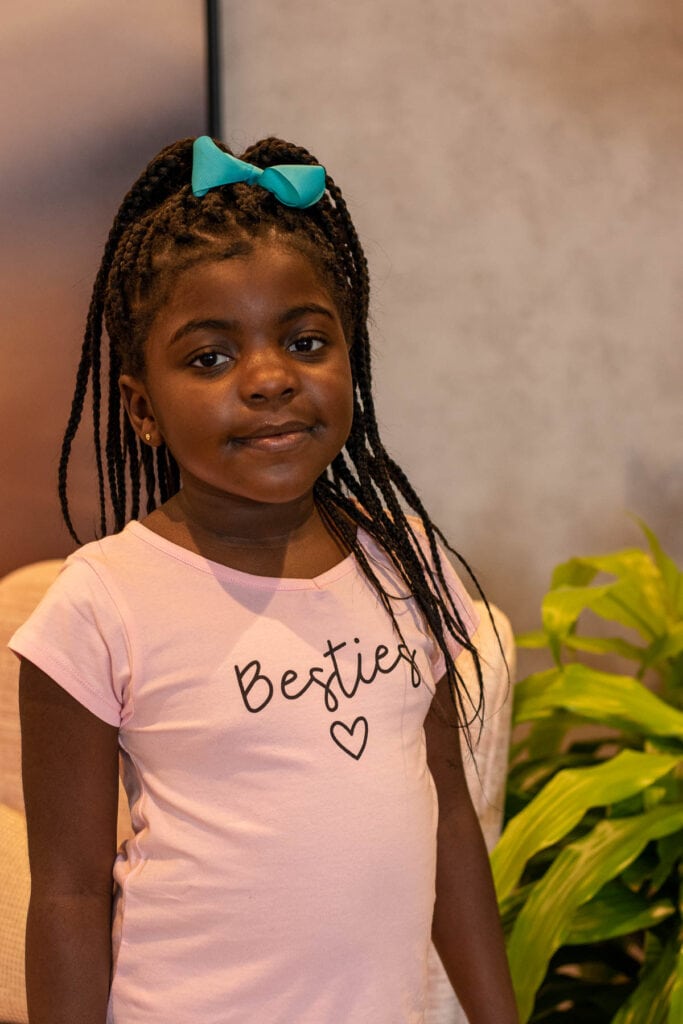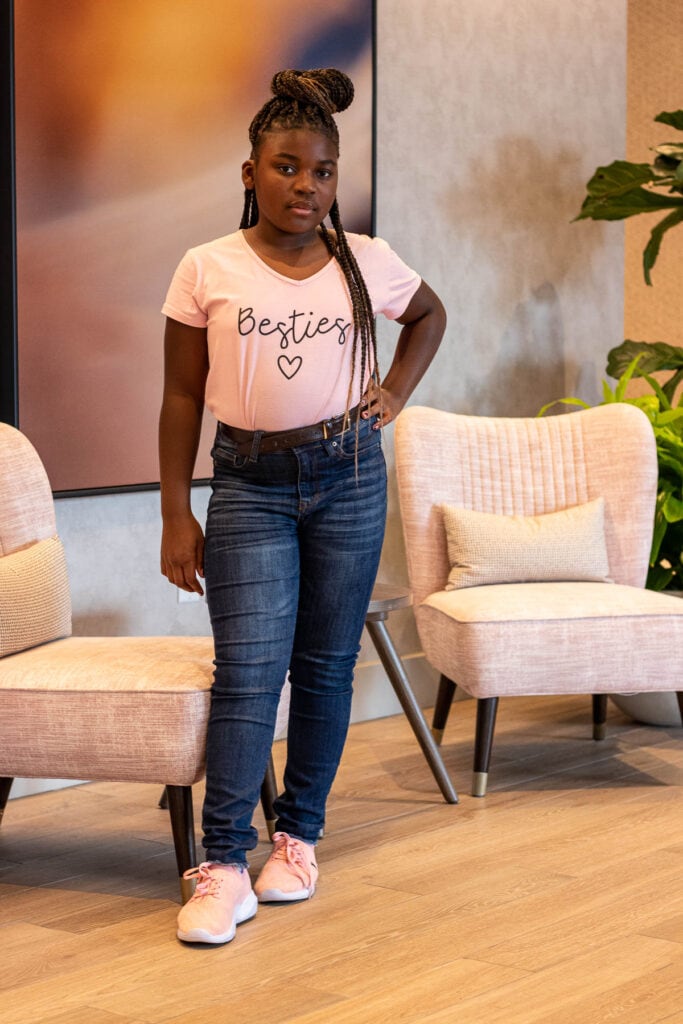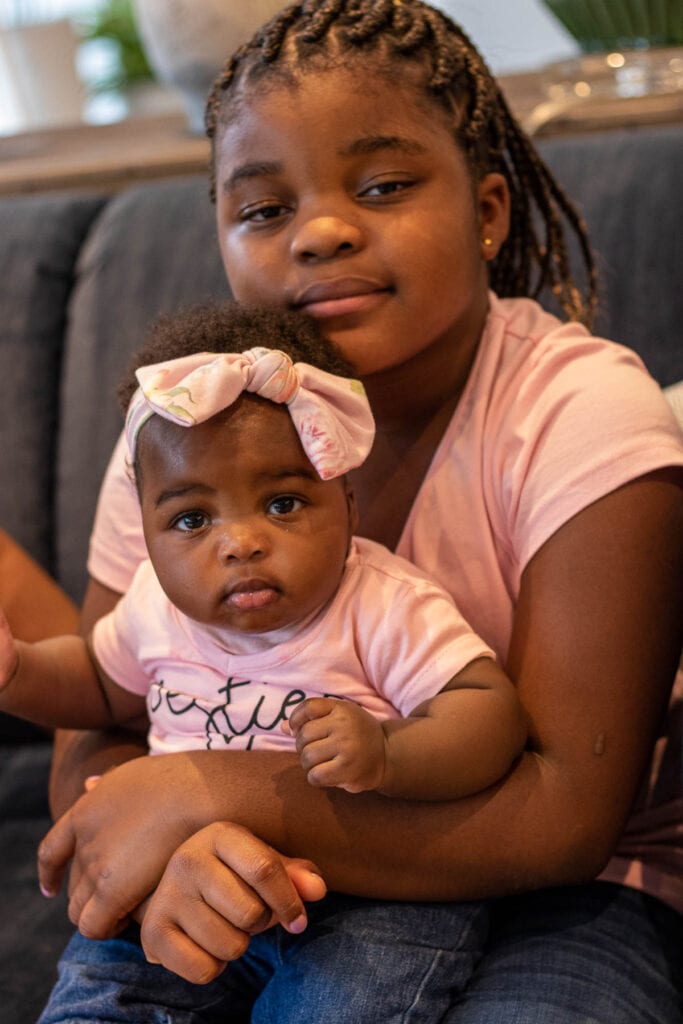 Watch Our Family Trip To Nashville
You can watch the rest of our Nashville Family trip in the video below. Also please subscribe to my YouTube channel if you're interested in seeing more videos from me.
Okay that's it, friends! Have a wonderful weekend!
P.S We went to Nashville since March but I only finished editing the last footage from our trip this week. Somebody please send a video editor my way!