HERE'S WHAT'S UP: BEHIND THE SCENES
Published Sep 06, 2016
Updated Apr 26, 2017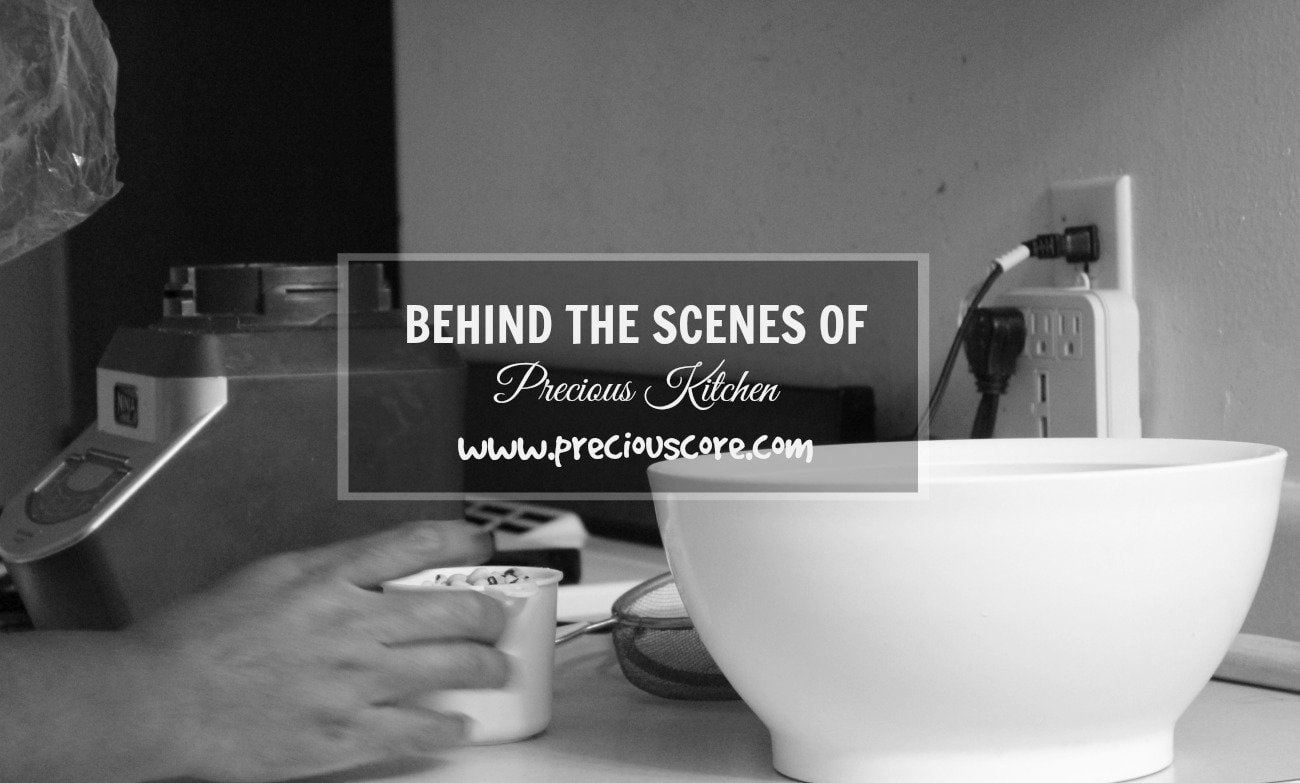 Hello, friends! I wanted to share with you what behind the scenes of my YouTube Cooking show, Precious Kitchen looks like. It all begins with the idea for the next video recipe. Sometimes I get this idea from a viewer or I decide on what I would want to shoot. Or I bomb into my brother-in-law trying to cook and I decide to take over from him and film it.
The idea on what to cook on camera could be thoroughly planned or it could be downright spontaneous.
Then I go on to gather my ingredients for the shoot. If I do not have everything on hand, this would mean a trip to the grocery store, which I enjoy!
Then I plan a shooting time with Mr. N, who holds the camera for me. Tonight, we had to shoot after the girls had gone to bed.
We just finished filming half of an episode. We'll be completing the filming tomorrow because the recipe requires a soak time of about 6 hours or overnight. It is an Accra Beans episode. Somebody say, yay! This idea came from a couple of viewers who requested that I make an
Accra Beans
video.
Prior to the shooting, I fix my hair and rub things on my face (translation: makeup). Here are some things that could happen while we are shooting;
1. The older girls start bouncing on their bed upstairs so much that I feel like they are going to cave in on me.
2.The toddler starts demanding immediate attention and I have to stop and give her milk or something.
3. The kids start making loud noises and I start barking like a newly mad person. Thank God for video editing!
4. I keep forgetting important things I should say.
Through this all, I record the cooking videos. Because I love doing it. Because I love inspiring people to cook. Because I love to eat the food when the shooting is done. And I will be rounding up the shooting of the tenth episode tomorrow! Adonbilivit!
When I make that Accra Beans, tomorrow morning I will devour it with some pap (a porridge made out of corn). Choi! I can't wait!
After that, I will edit the videos. This will be perhaps much later in the day when I am done with homeschooling and other things.
We started shooting these shows with Mr N's cellphone. Then I eventually bought a Canon Powershot camera (not DSLR) exclusively for my videos. You need to start with what you have and do what you can. If you wait for perfection, you will hardly ever do anything.
Just like I shot step-by-step recipes with my cell phone for two years, before purchasing a DSLR, start with what you have. What is that plan in your heart? Start with what you have, friend. Don't let procrastination steal your time.
I look forward to an awesome week and an awesome new month. Well, that's what's up with me. What's up with you???
Please SUBSCRIBE to my Youtube Channel so you do not miss any of my weird videos.