HERE'S WHAT'S UP: MY KITCHEN MAKEOVER
Published Feb 23, 2016
Updated Apr 27, 2017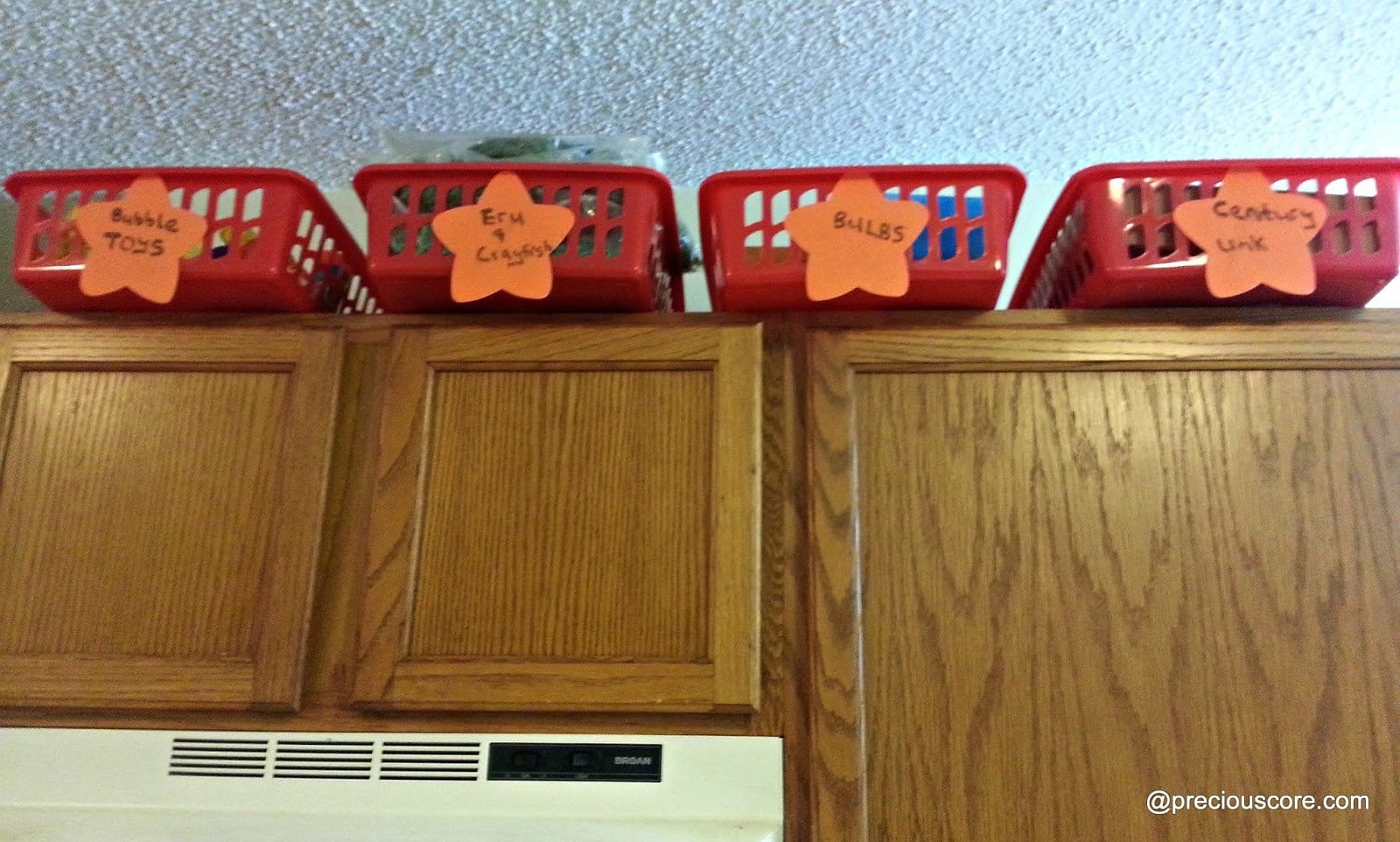 Hello my loves! February is unfolding really well for me. How are you doing? So last week I spent one day of my life trying to give my kitchen a makeover. I was tired of seeing things all over the place. I had to declutter and take out the things I wasn't really using. What a breath of fresh air! I have a few pictures here to show you some of what I did. Hopefully this inspires you. I do not have pictures portraying the before state of the kitchen but I can paint that for you: my kitchen was in a state of disarray with pots and plates quarreling with each other and some goodies shoved to the back because useful things were clouding them. Does that sound familiar?
So the first place I tackled was the empty space between my shelves and the wall above. That space had all kinds of jaga jugu thrown in there. I bought baskets from the Dollar Tree (for those in the US each cost $1) then I put the stuff in categories and labeled them-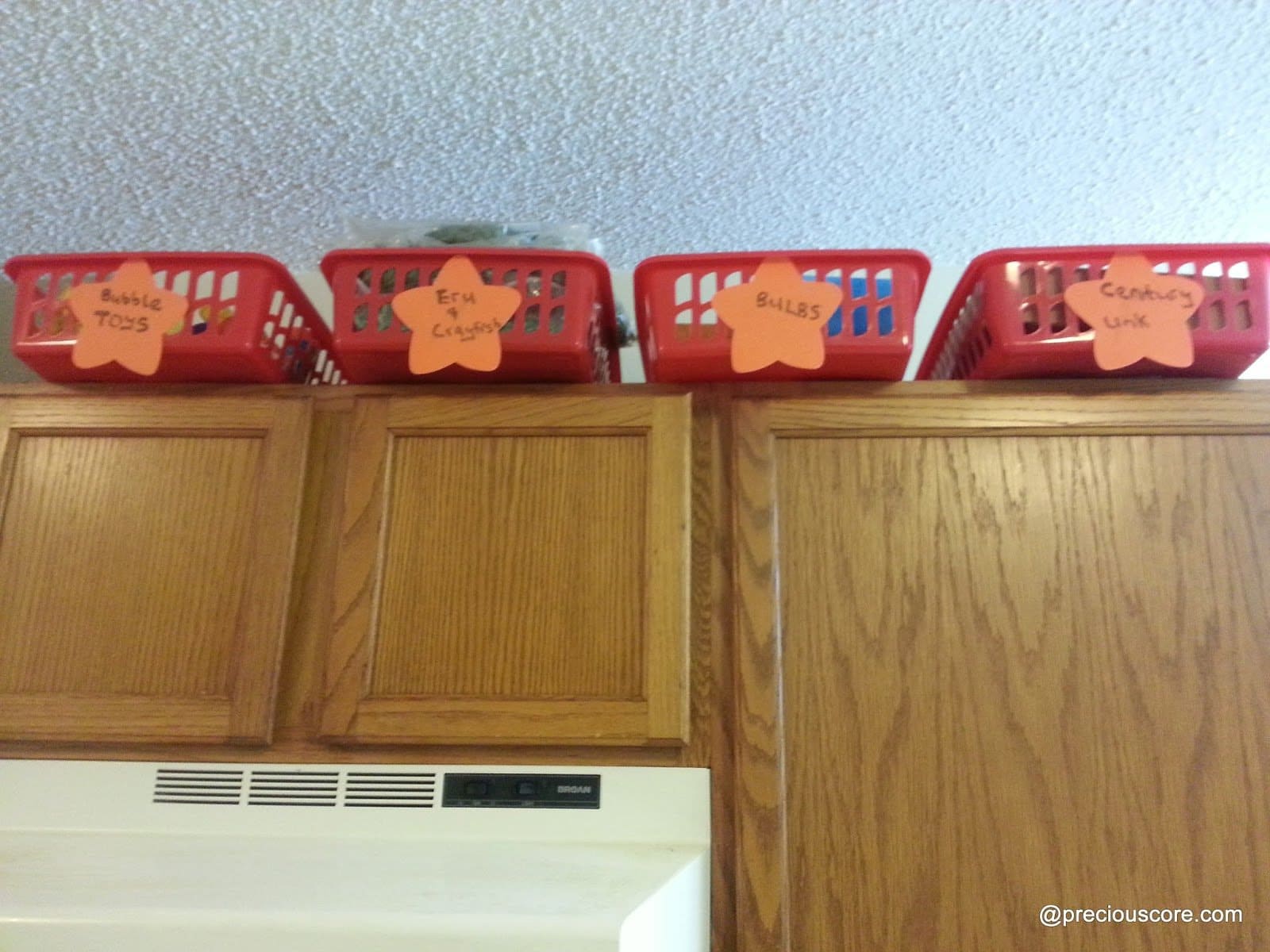 I also bought canisters to store my baking goods and rice. Labeling them was important so I don't mix up similar things like baking powder and baking soda. However, I think my labels are too big so I will eventually change them into smaller ones.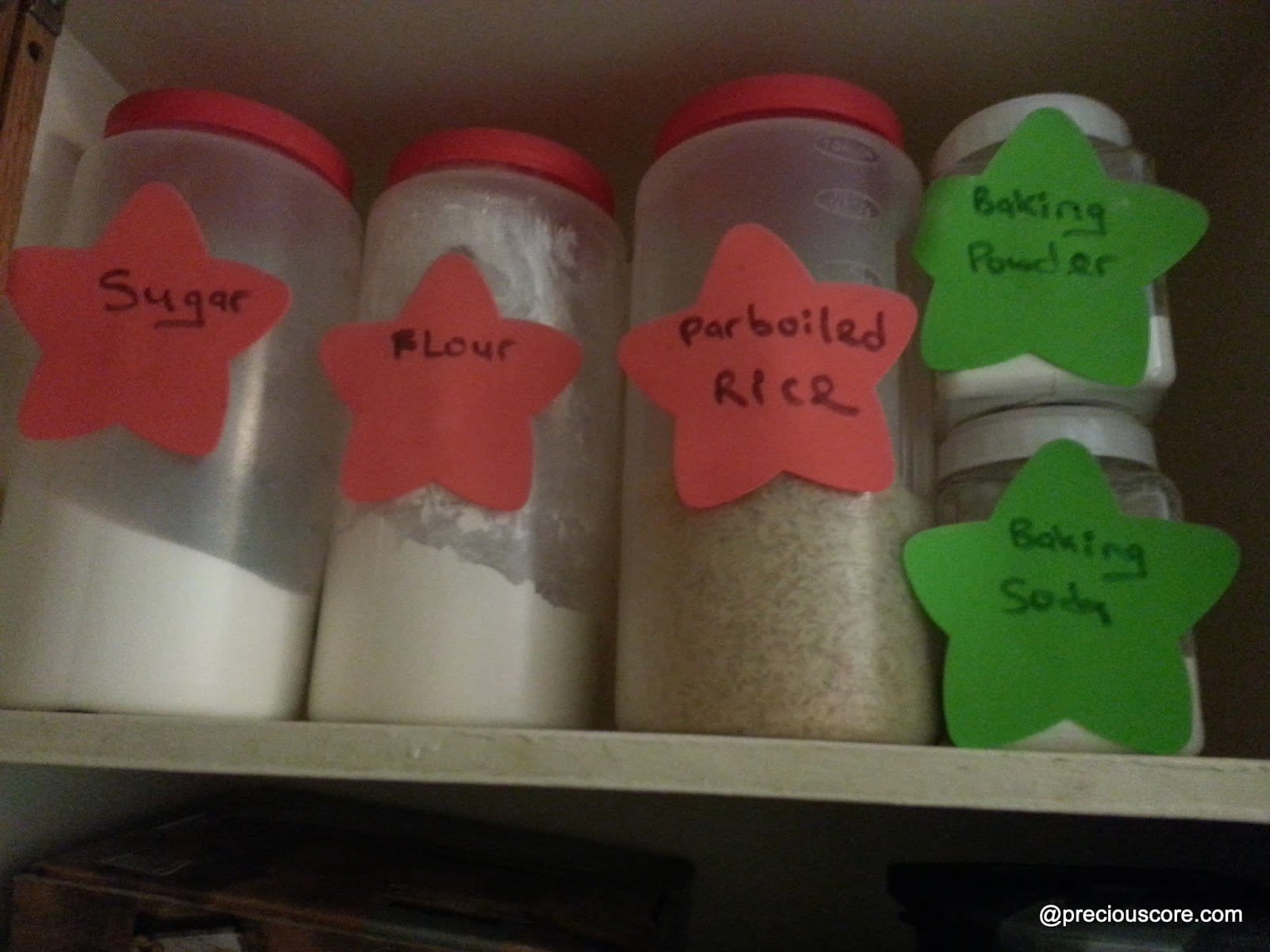 Then I organised the under part of my sink. I had pots there before but they were such a pain. They were stacked and sometimes trying to get a pot will scatter the whole stack. So I moved my cleaning solutions and other cleaning items there. They include, dish soap, all-purpose cleaner, glass cleaner, carpet cleaner, screen wiper, brushes and sponges.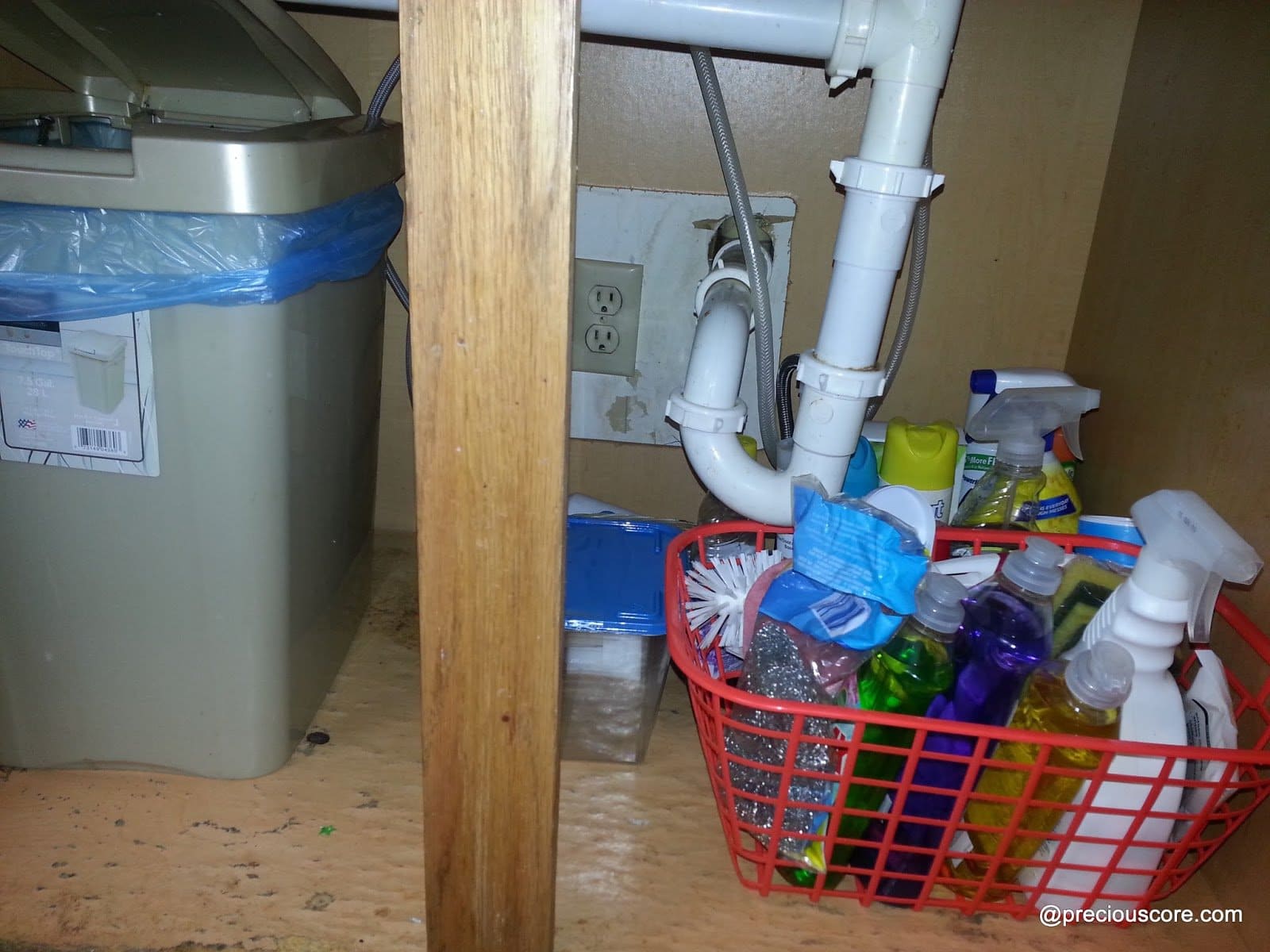 The pots and pans went to a cleaned out space under my counter-top.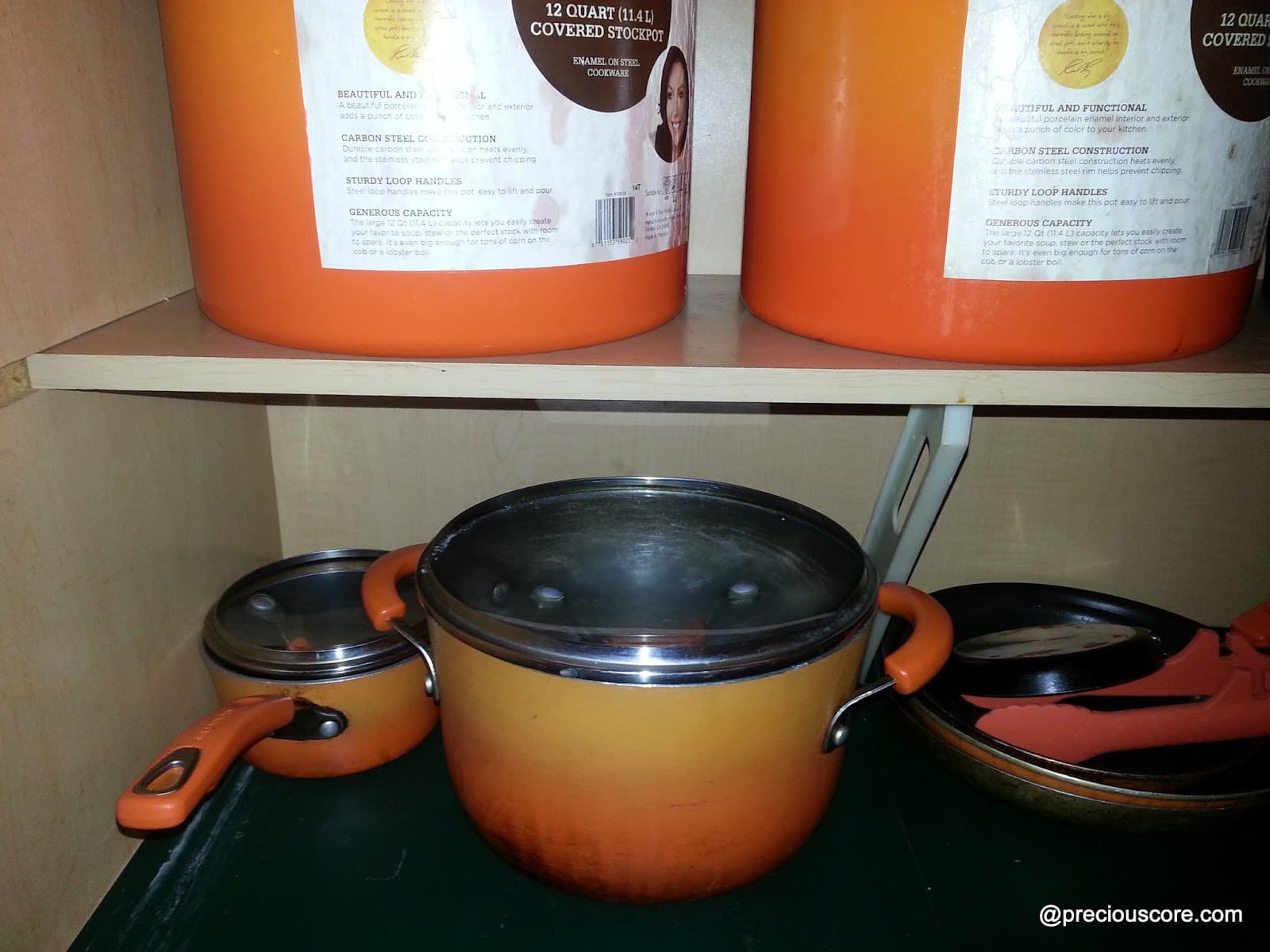 My girls ask me many times a day for water or "something" to drink. So I figured out that it will be great to keep their cups and straws where they can easily access them themselves. I put the older girls' cups in one bin and the baby's in another.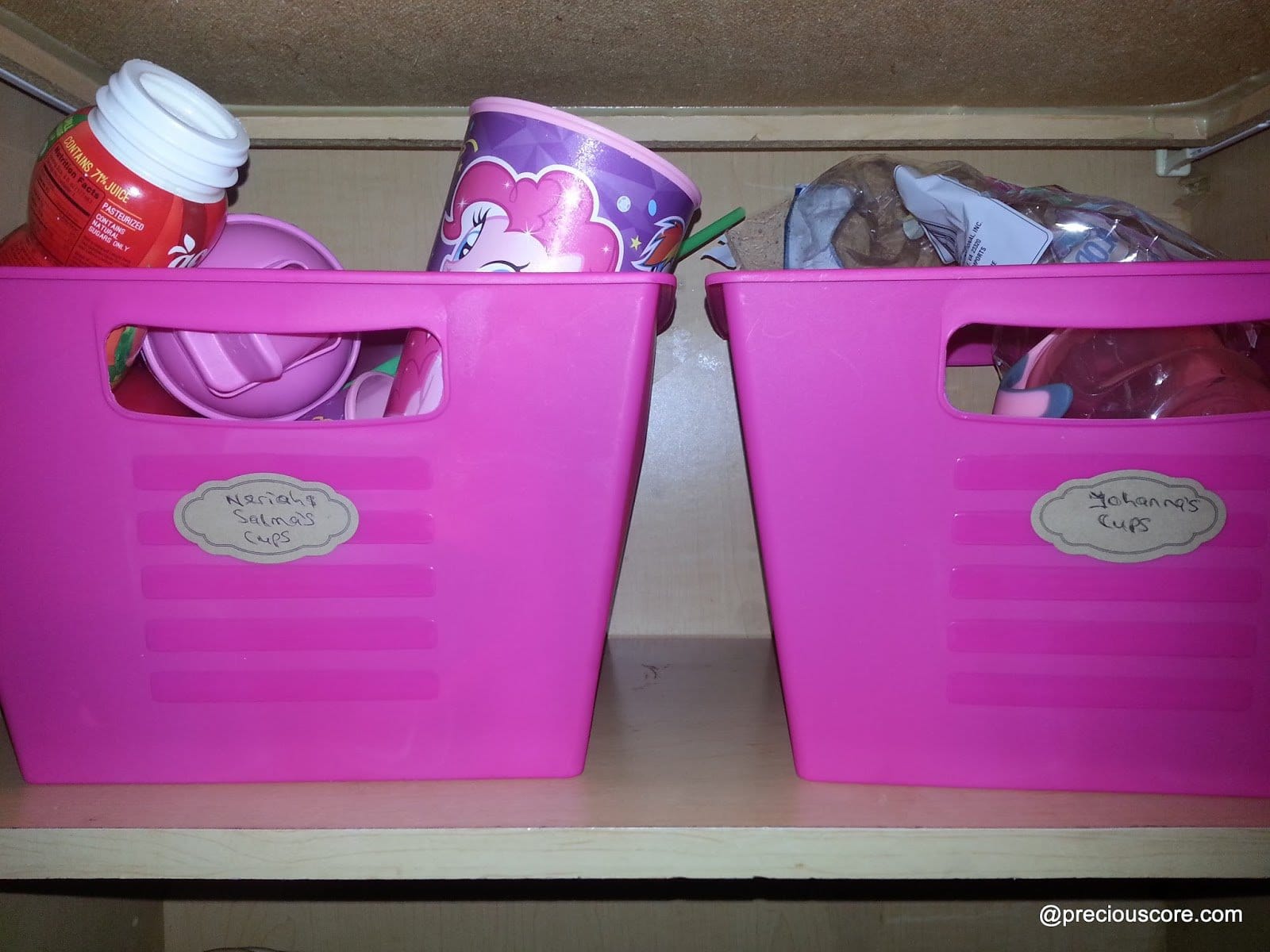 At one corner of the wall I placed some boards. They have the calendars for the school year and I stick my reminders on them. I also pin girl number one's art projects from school there. That way, she can stare at her project for a while and get more inspired.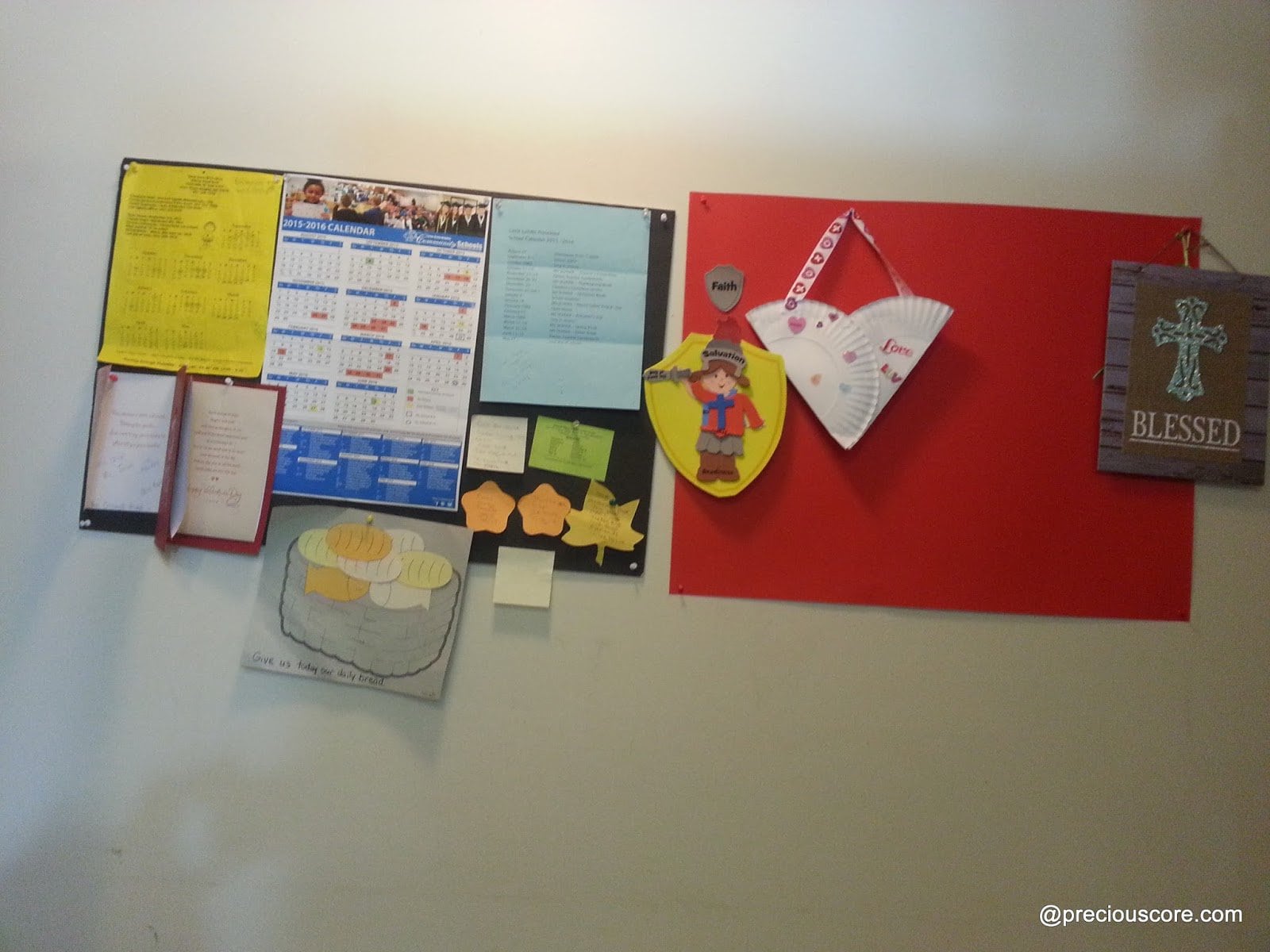 I also separated my spices, seasonings and baking stuff in drawer organisers. It really helps to separate these things so when I want to use spices or herbs, I know where to go. Sometimes a spice gets lost in the back and I'll think I am out of it.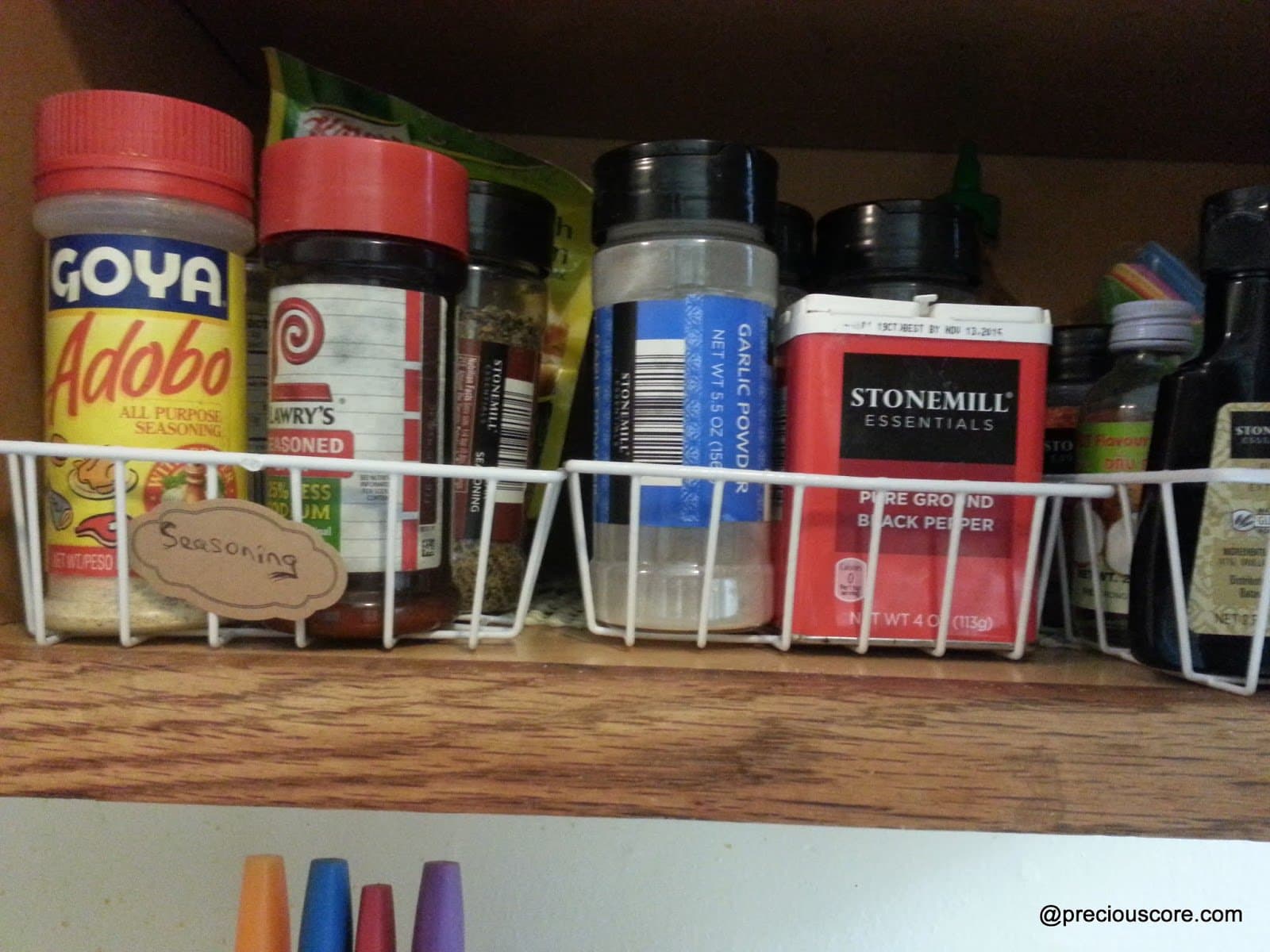 Then I hung all my measuring cups on a rack so I can easily access them. I just love how cute they look on it.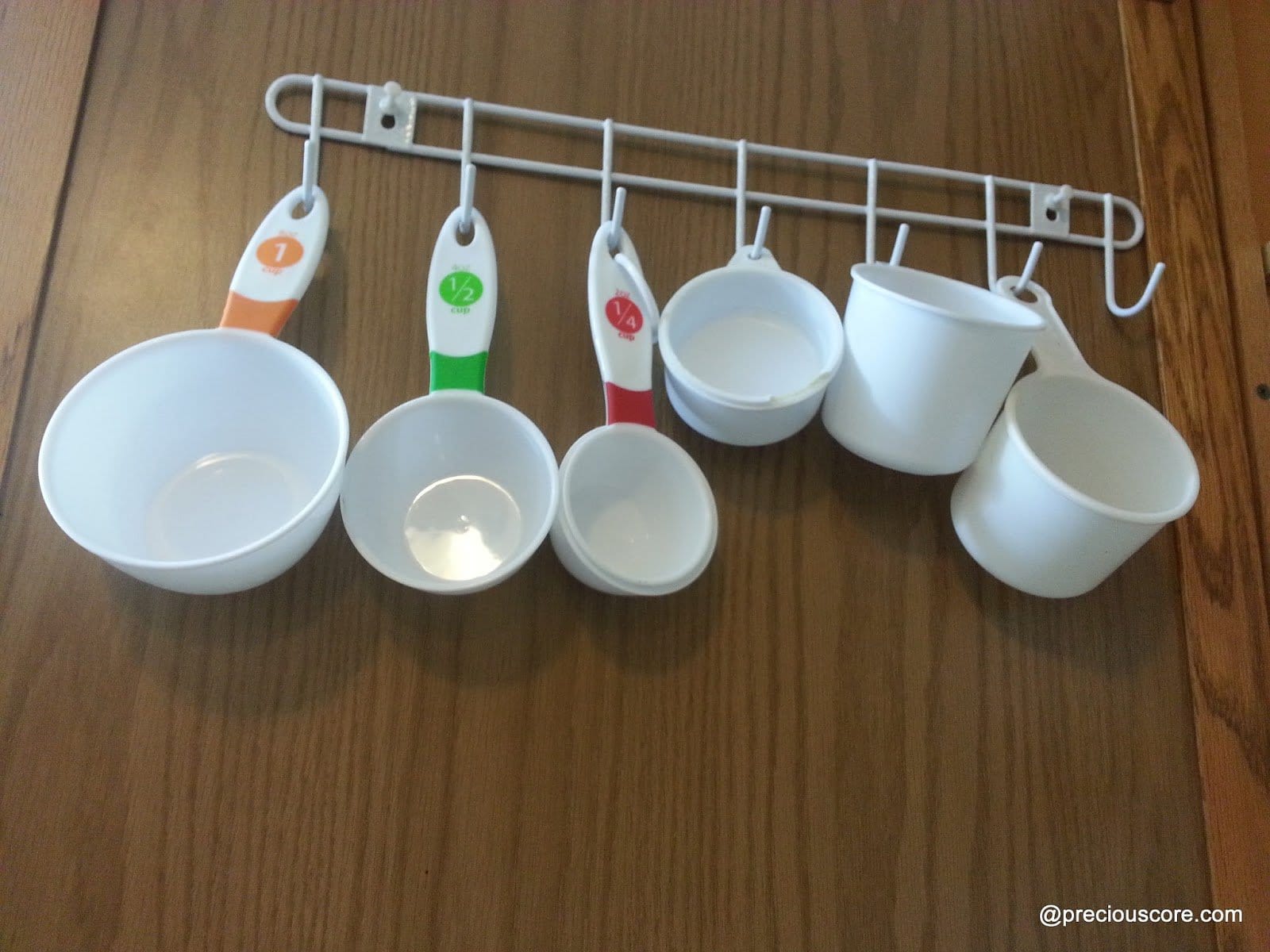 I discovered that using bins, baskets, jars and racks make life in the kitchen very easy. I bought almost all the items I used in the makeover from the Dollar Tree- a store where every item costs one dollar. I know my pictures are not the best… please bear with me. I'm still learning to take better pictures with great lighting and all that.
In other news, I recorded my very first cooking video over the weekend. Hip hip hurray! Now let me put myself together and prepare to publish it. Please watch out for that and when you come across it, if it moves you please share with someone else. Let this ministry move forward.
My devotional this morning reminded me to seek God more than I seek goals. That's just what I plan to do this week and for the rest of my life.
Love ya!