HERE'S WHAT'S UP: VALENTINE PICS
Published Feb 16, 2016
Updated Apr 27, 2017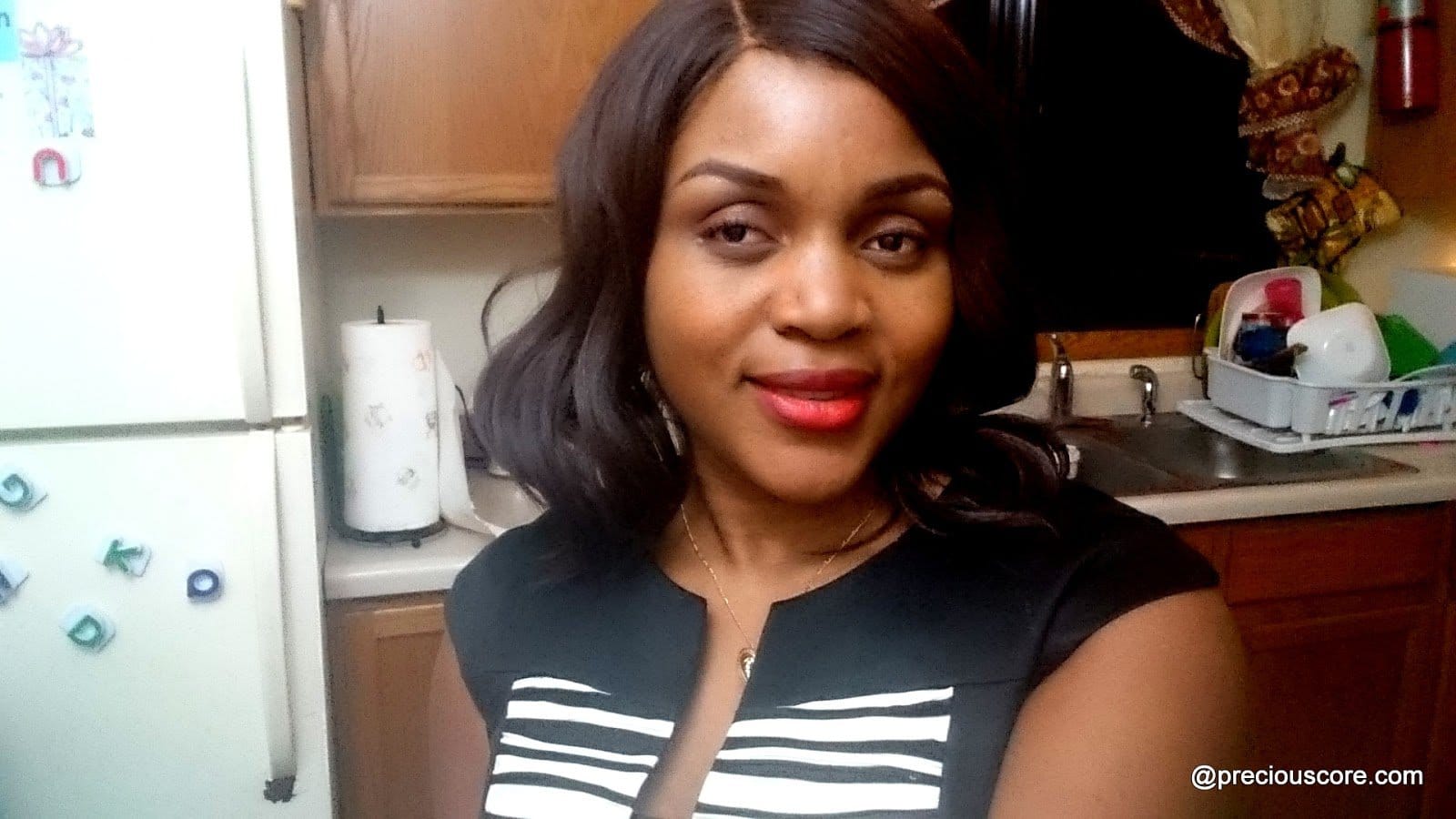 So this week, I made nyanga again on Valentine's day and took picshures. For the first time I wore a really red lipstick. When I looked at myself in the mirror I looked strange. I almost wiped it off but I said I must be bold and rock this lipstick by force. After all it's Valentine's Day and everywhere is red. My lips won't be left out of the redness.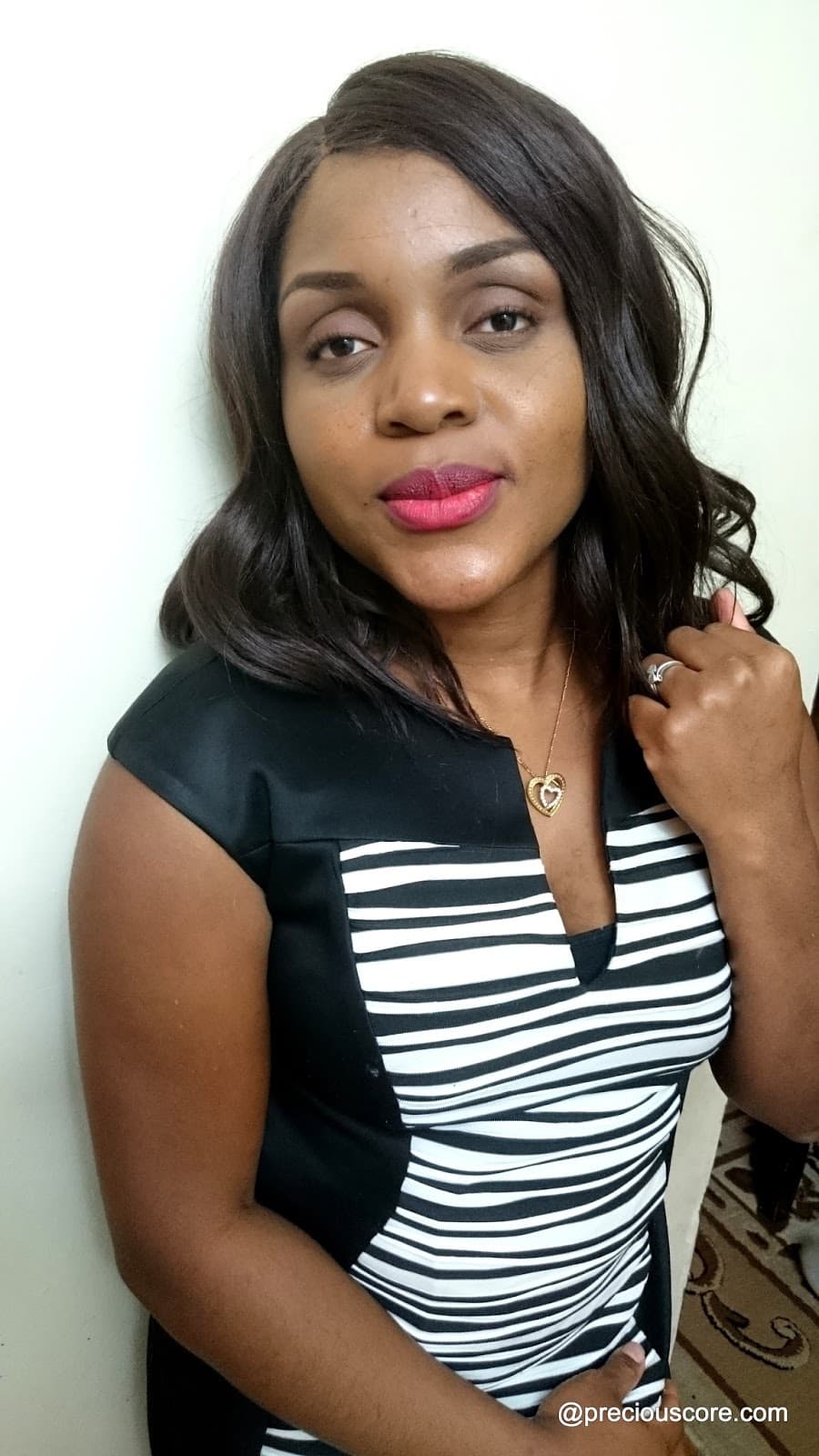 Do you like my lipstick?
Mr N bought me a lifetime supply of chocolate…
Let me see what is in this box.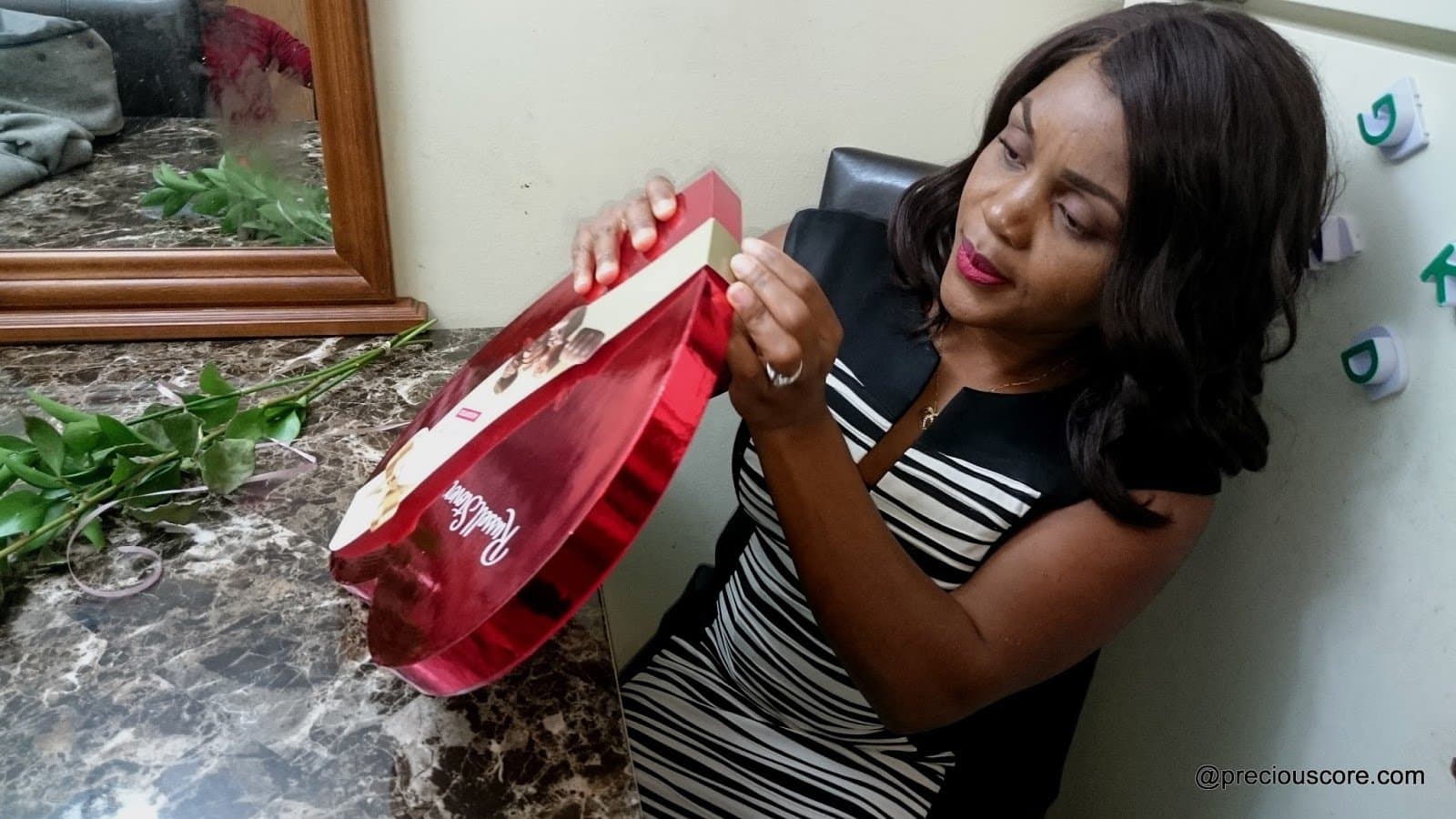 Wait, let me check out my flower first.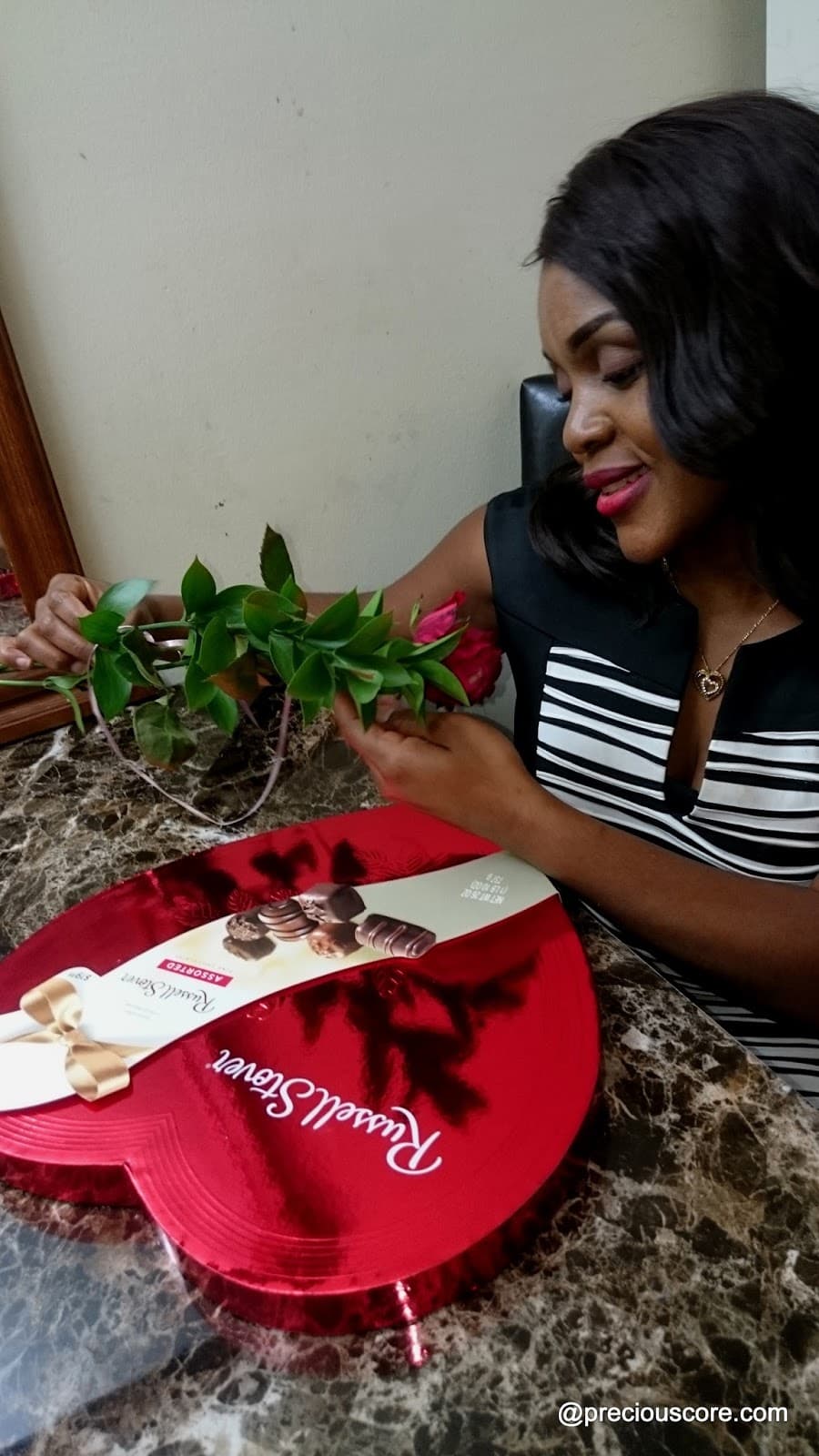 Smells like love.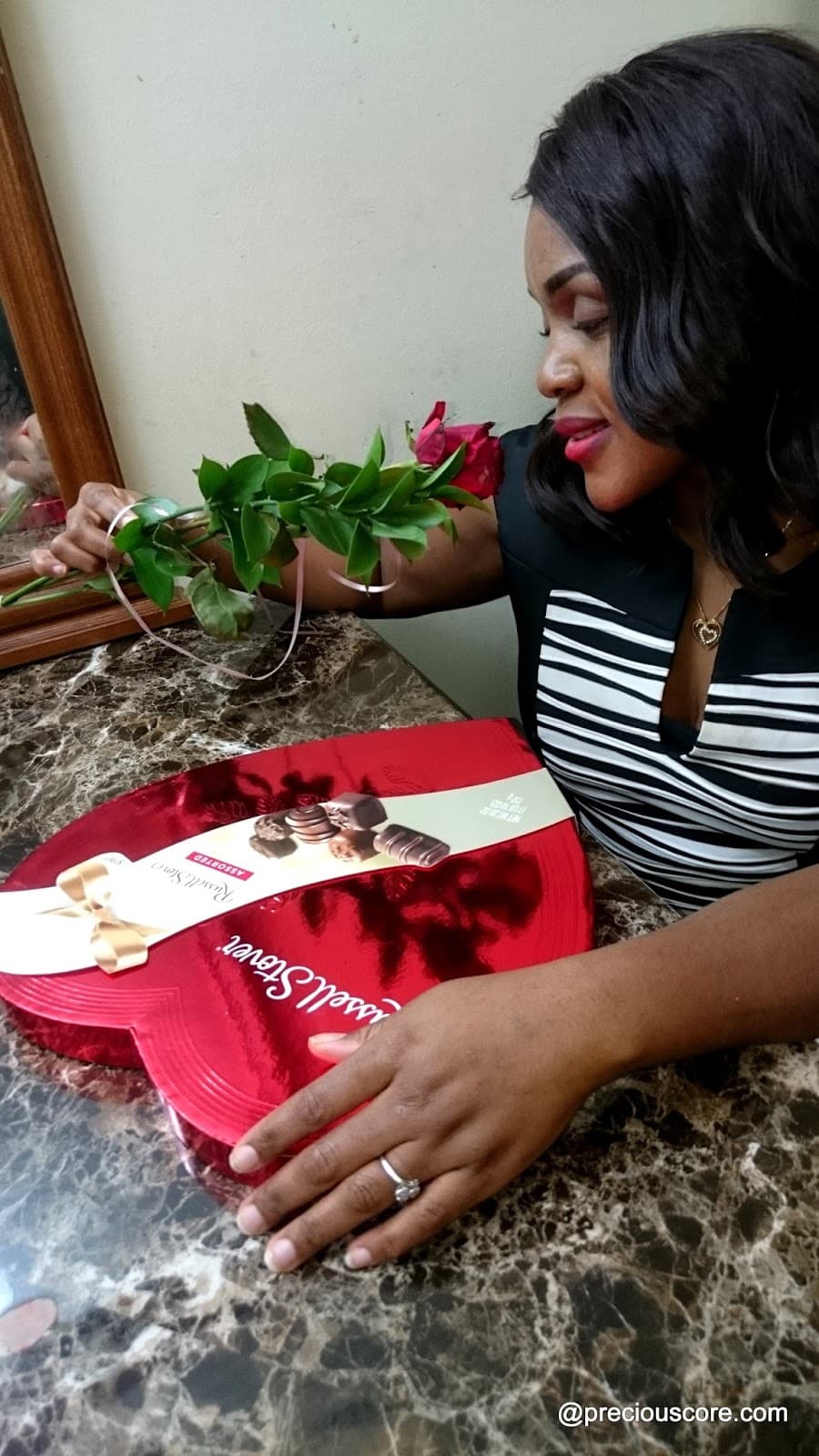 Let me go back to opening.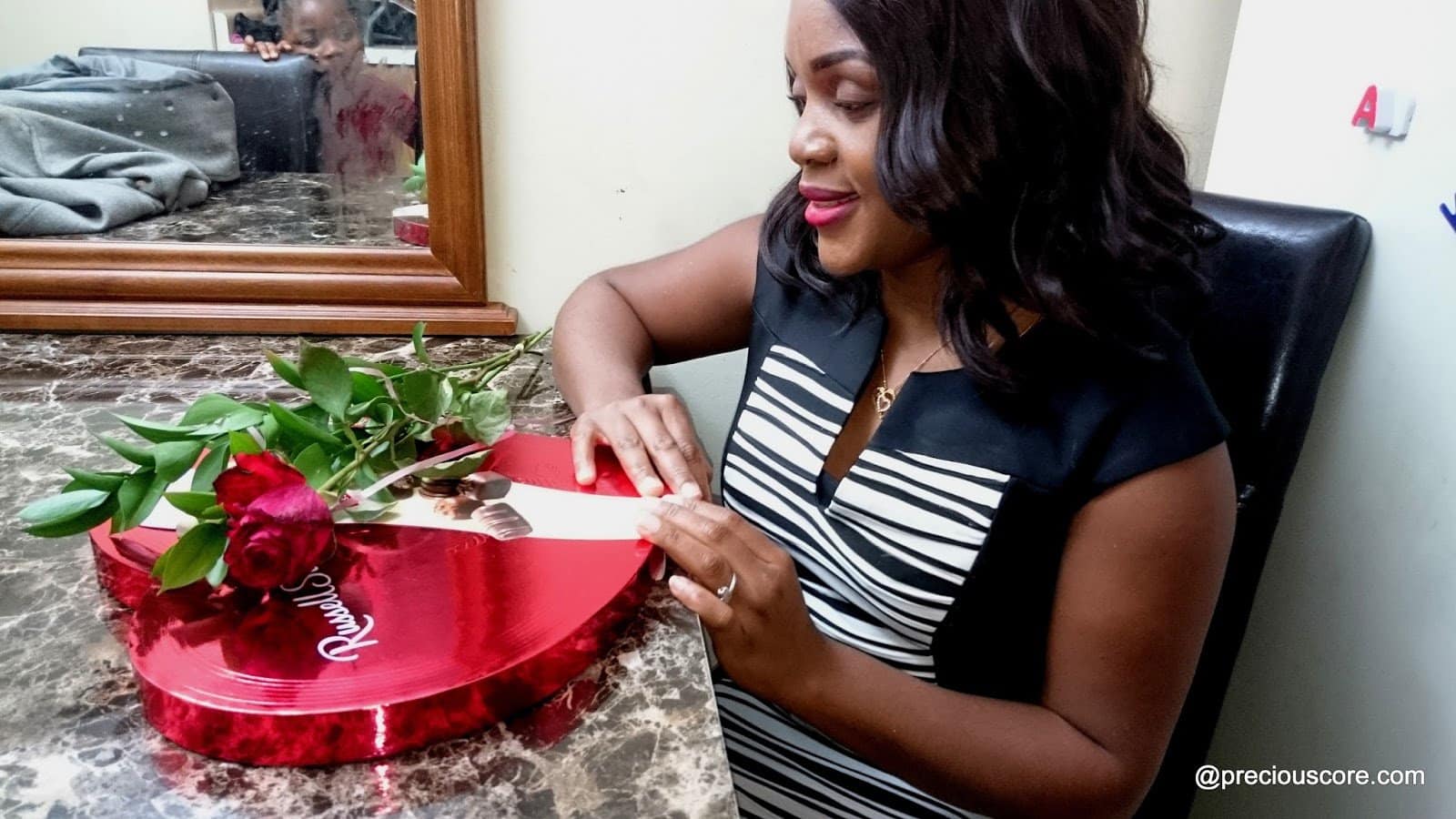 Wait, the flower.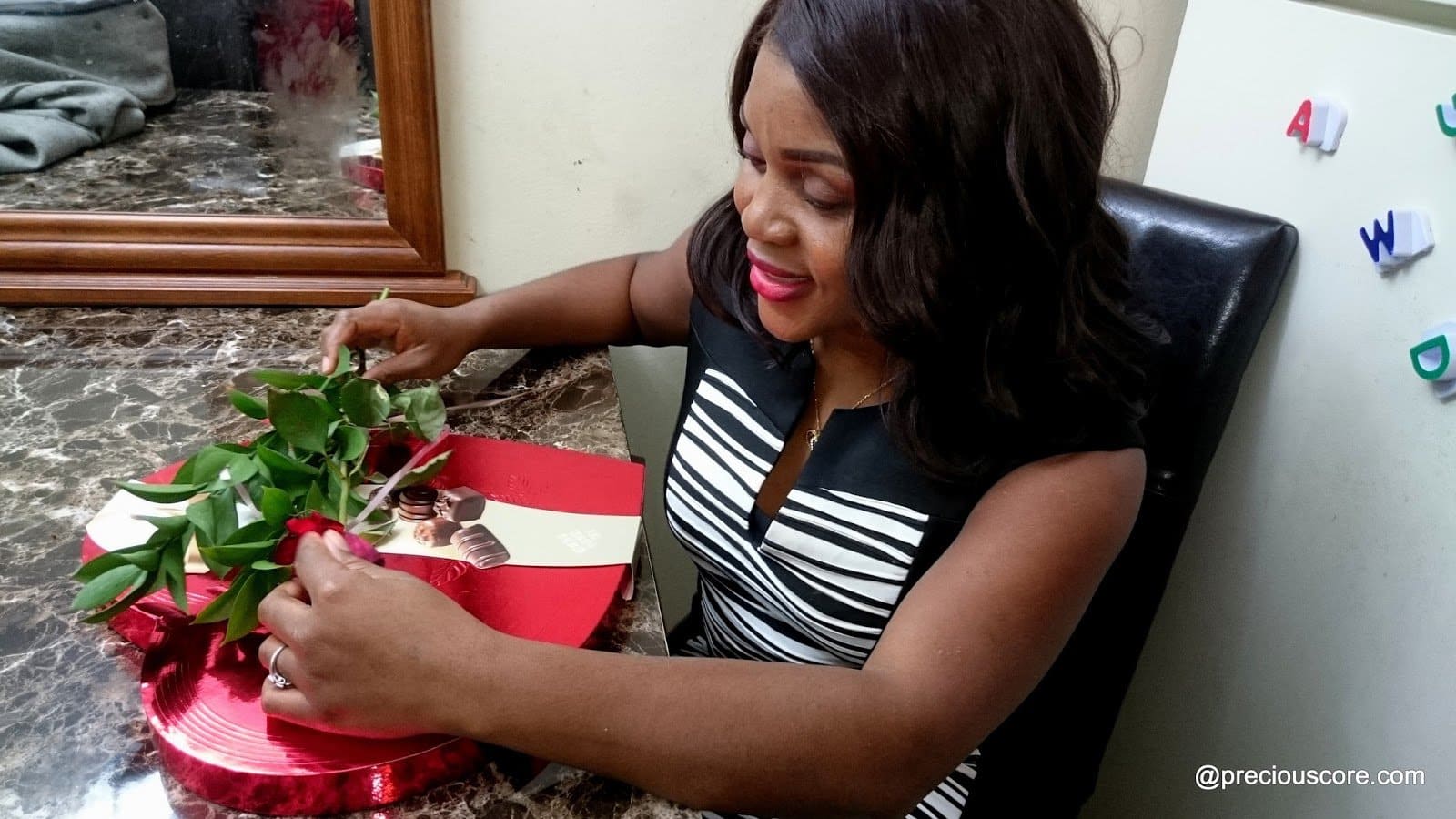 Okay, getting there…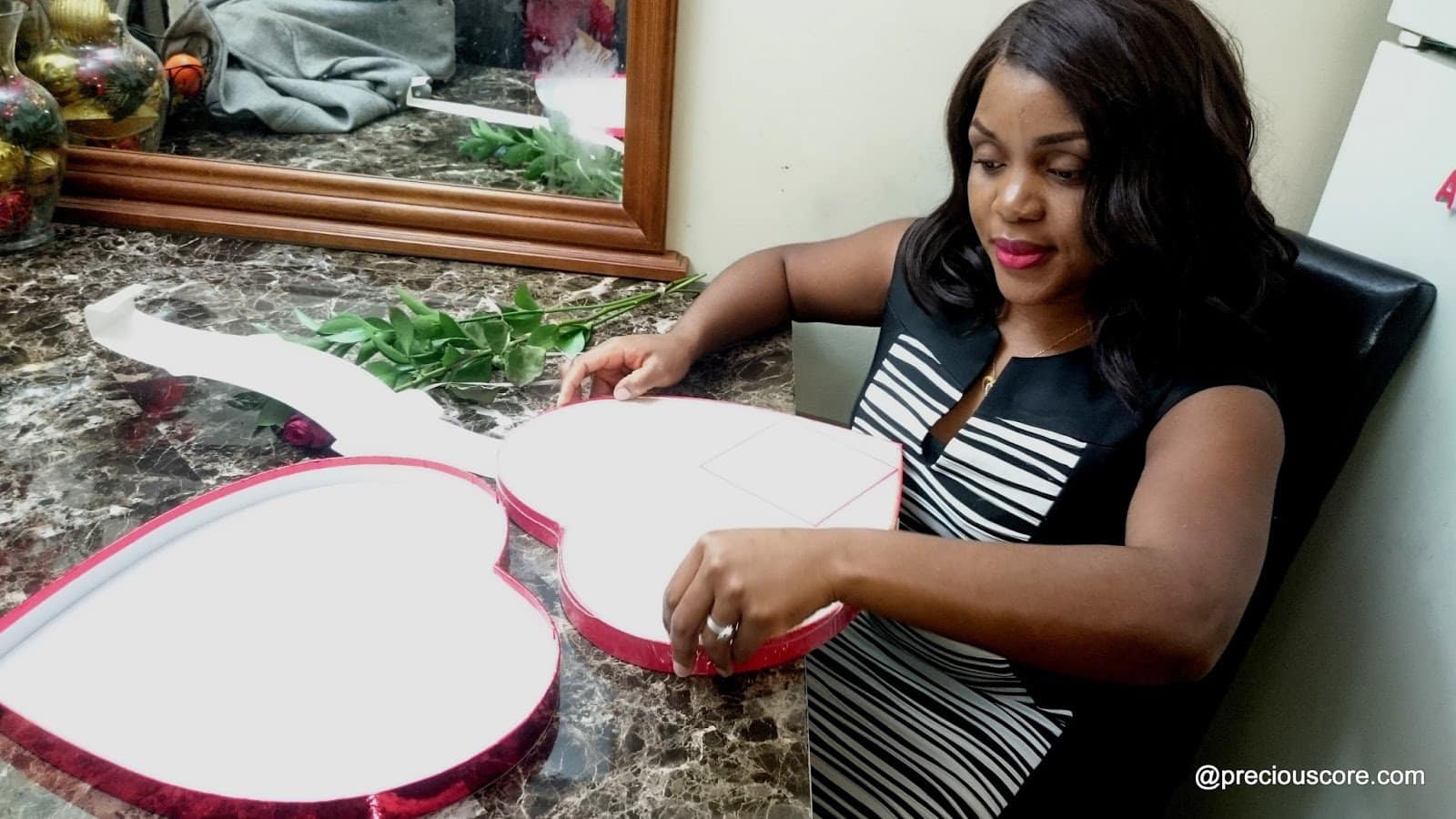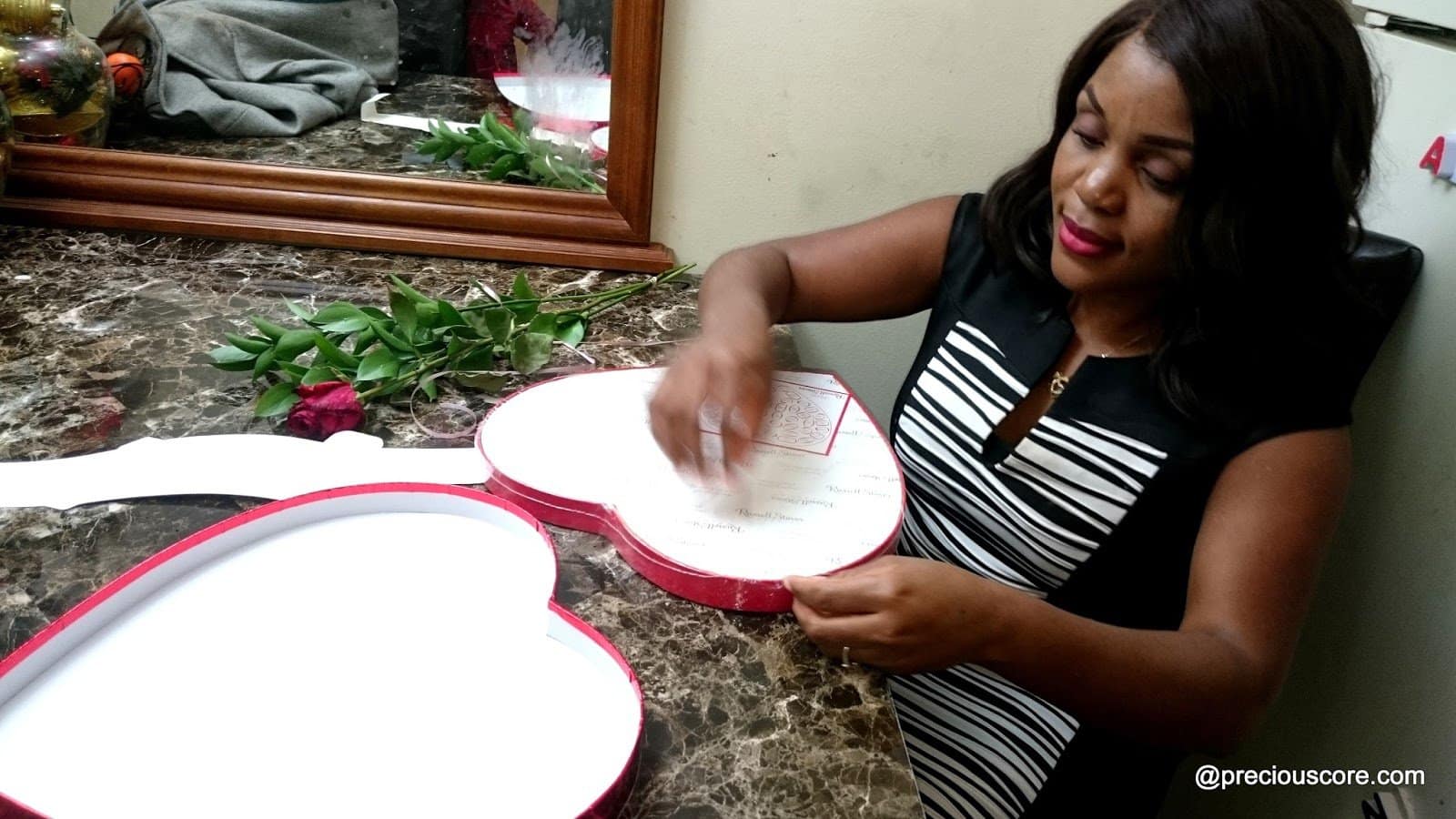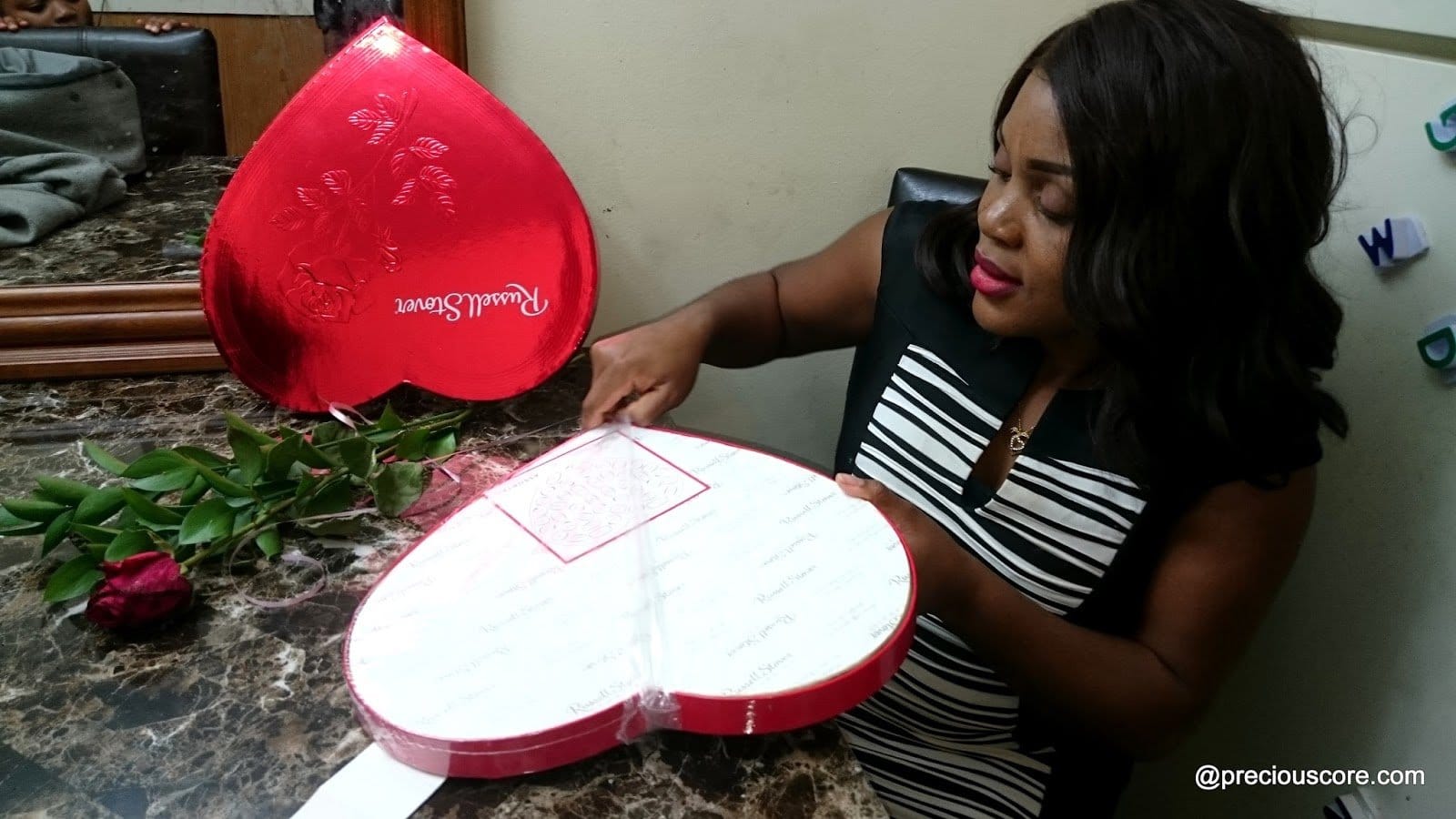 There goes my plans to cut down on belly fat.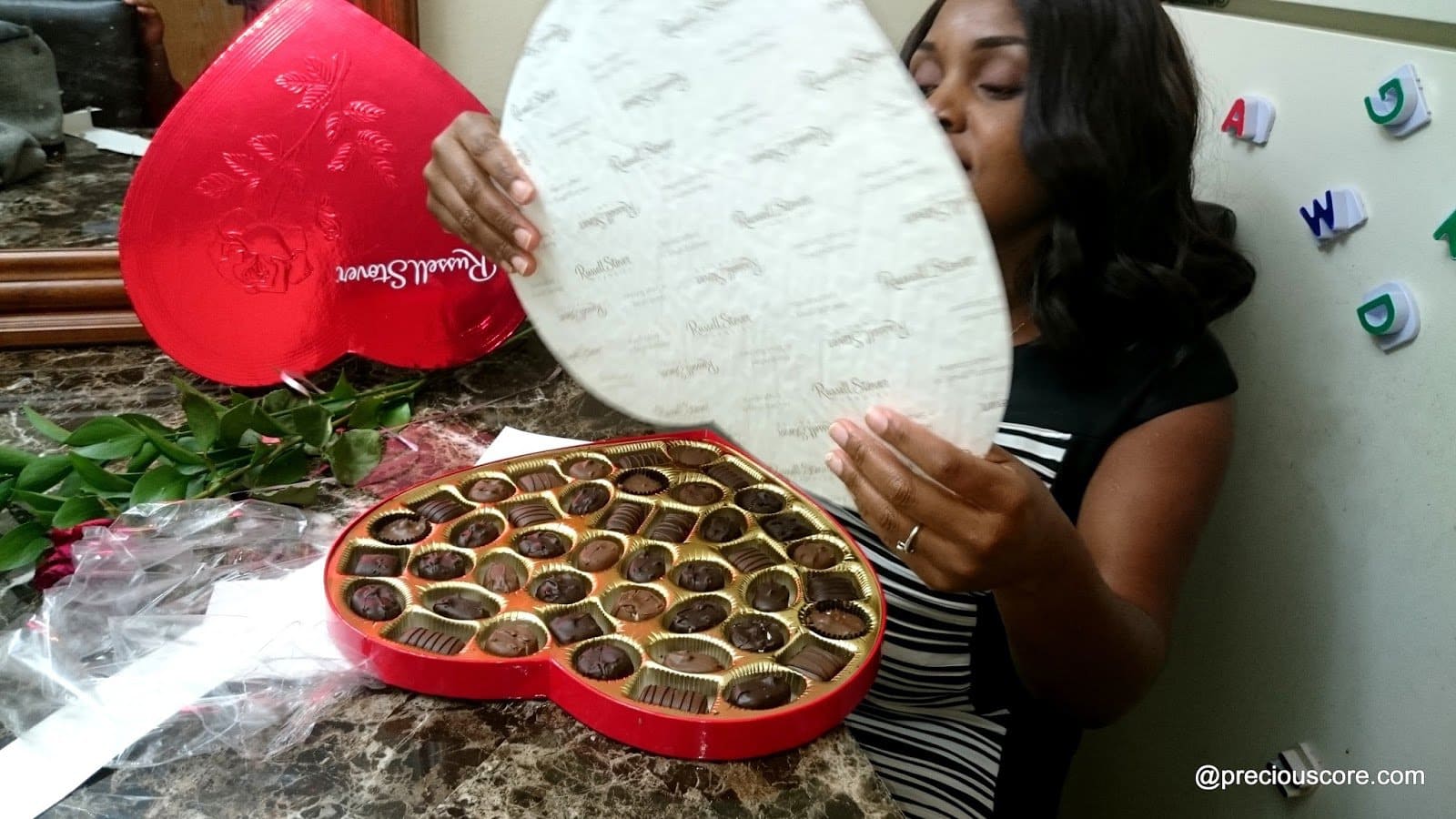 Mr N really took his time to get me this chocolate. It won't be nice if I don't try some… or all.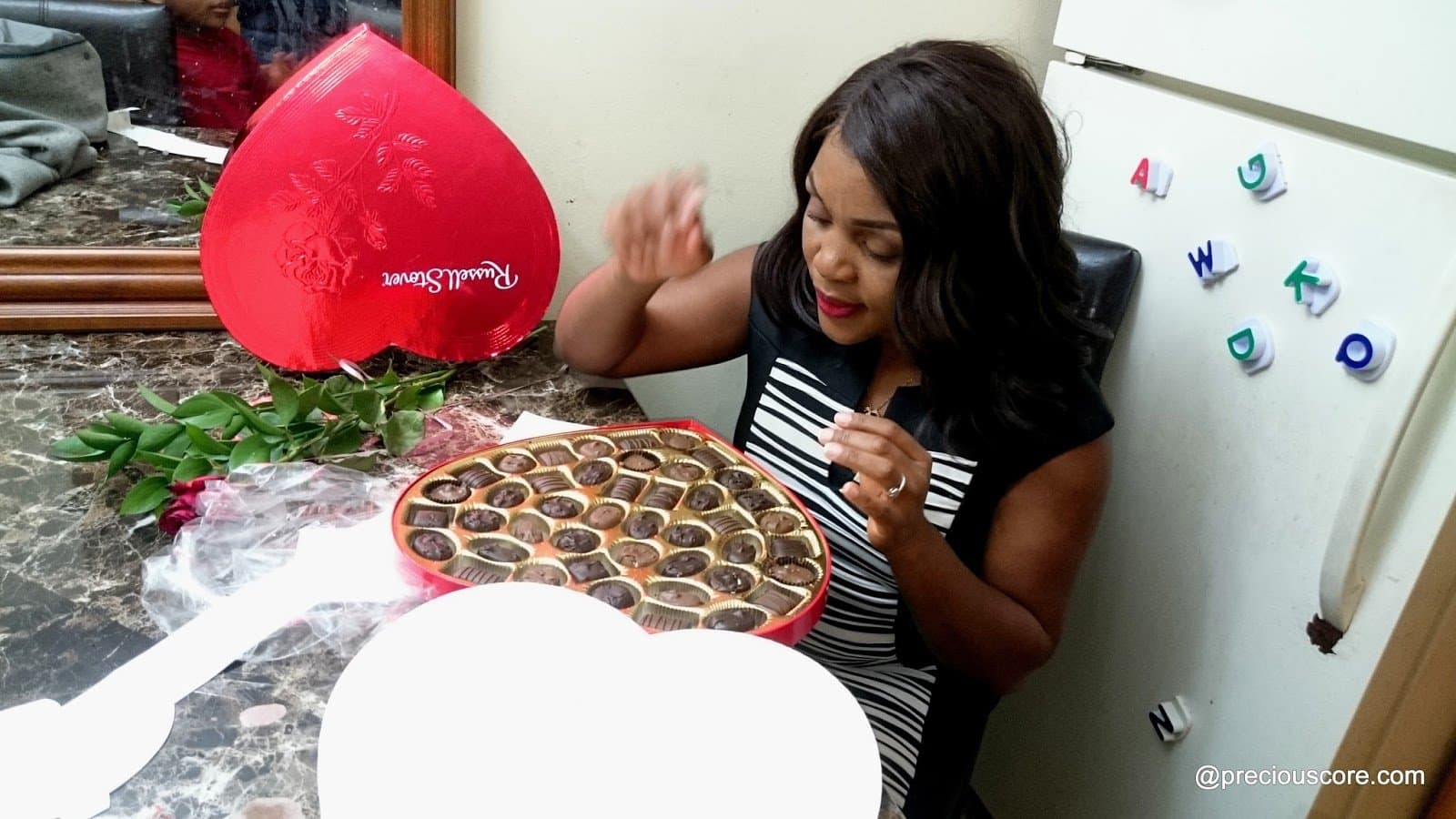 This is good!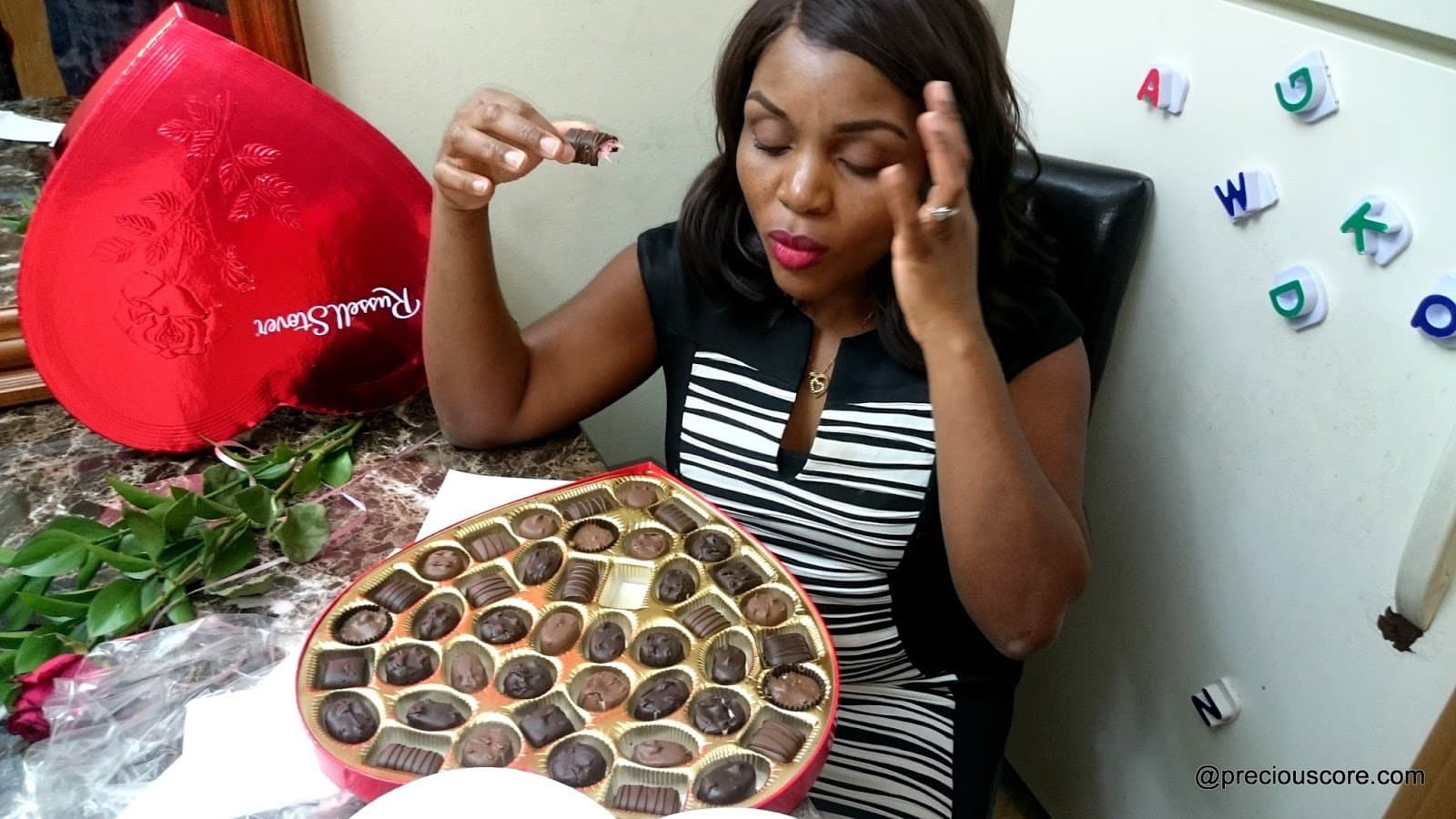 Hmmmm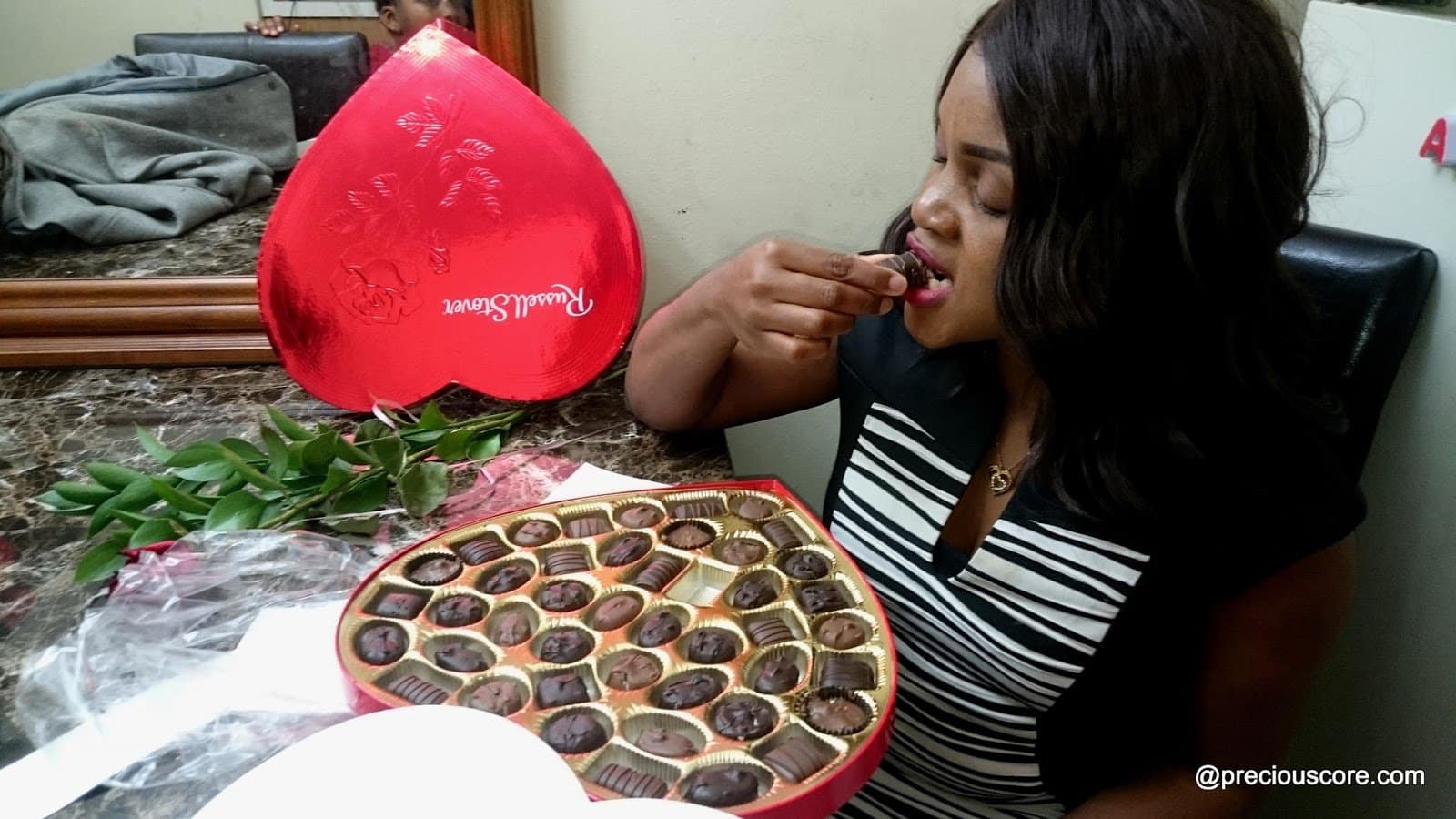 Yes, yes!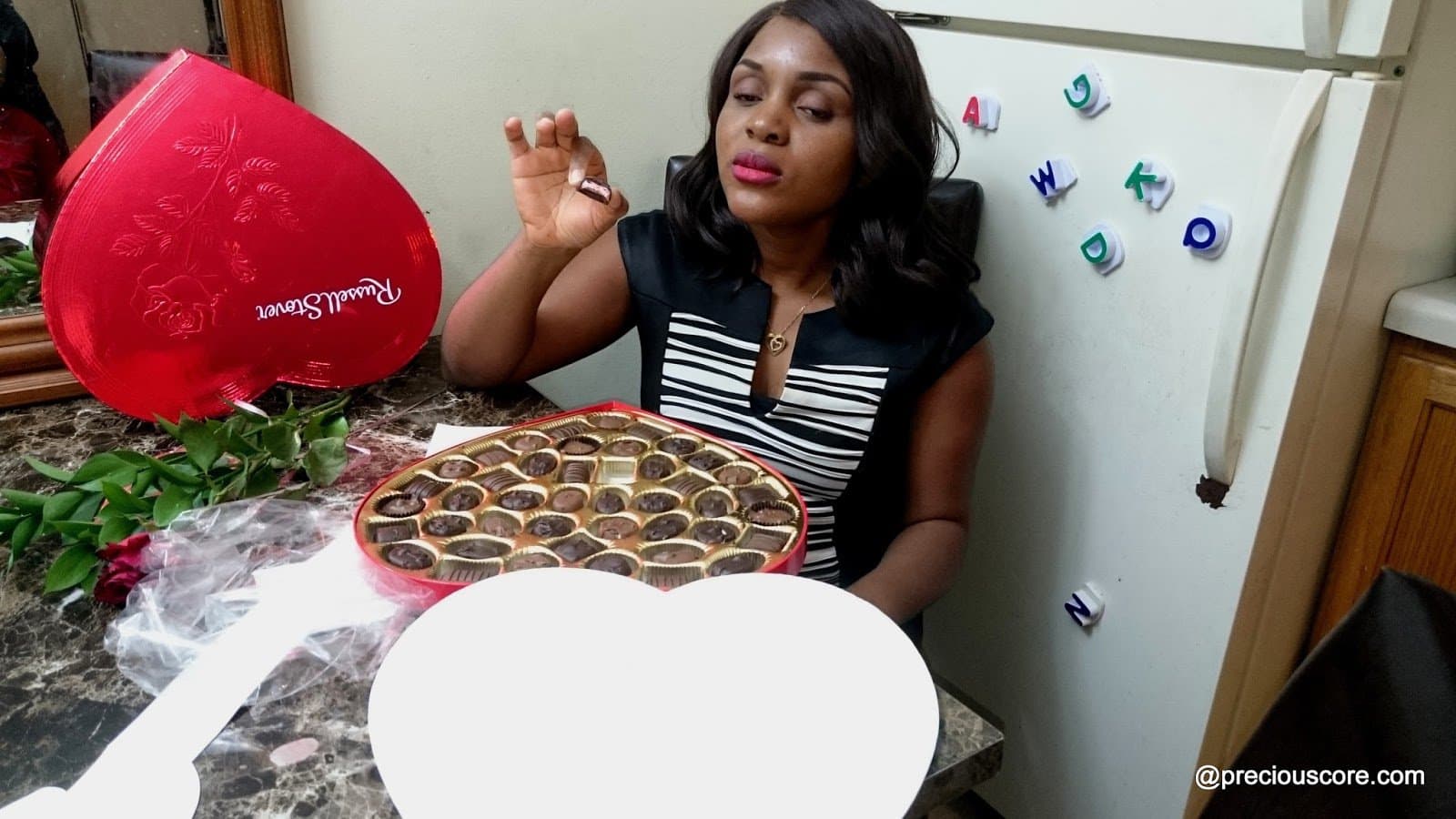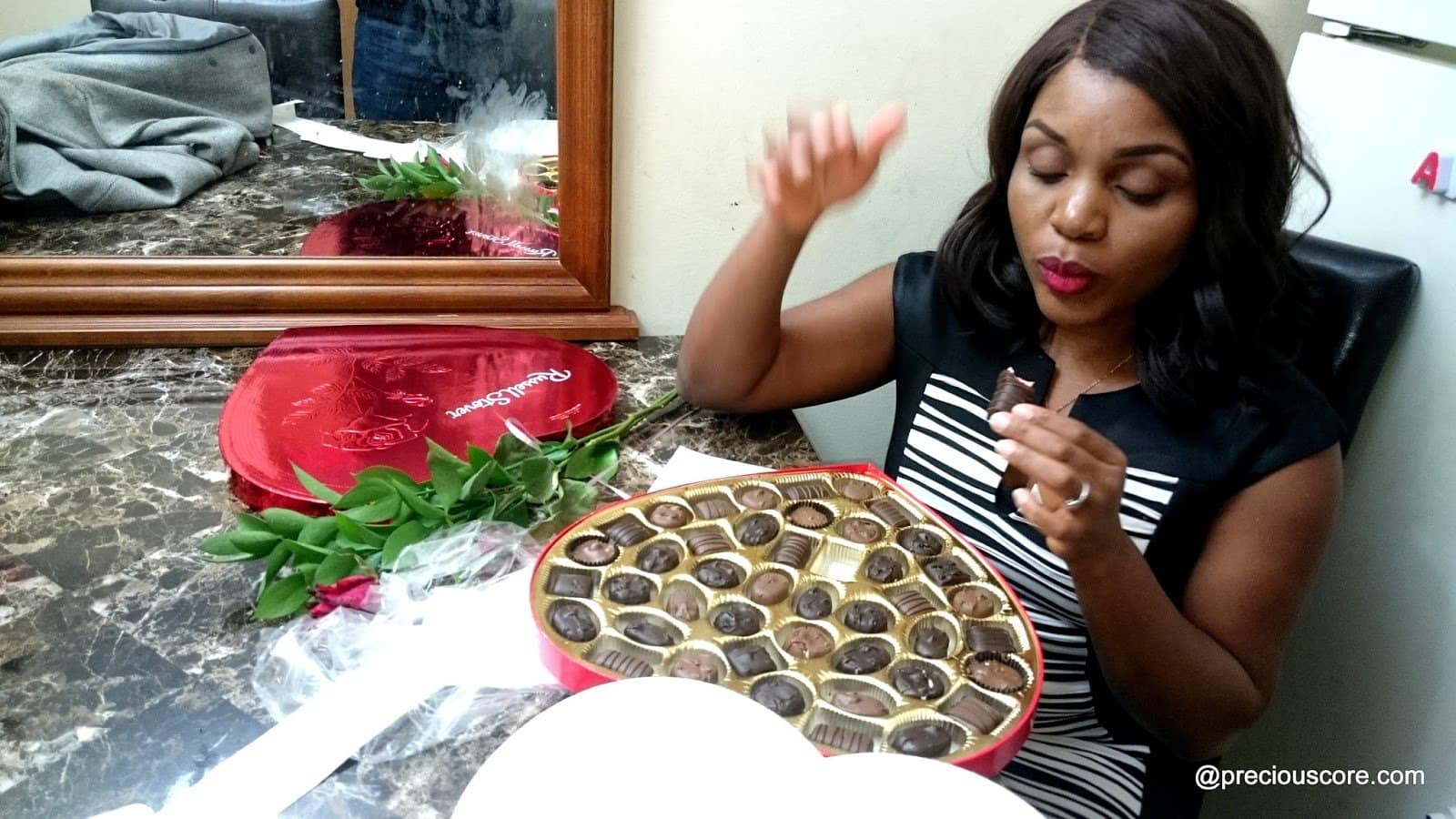 Meanwhile, this is my boyfriend, I mean my husband and I doing 'bad' things.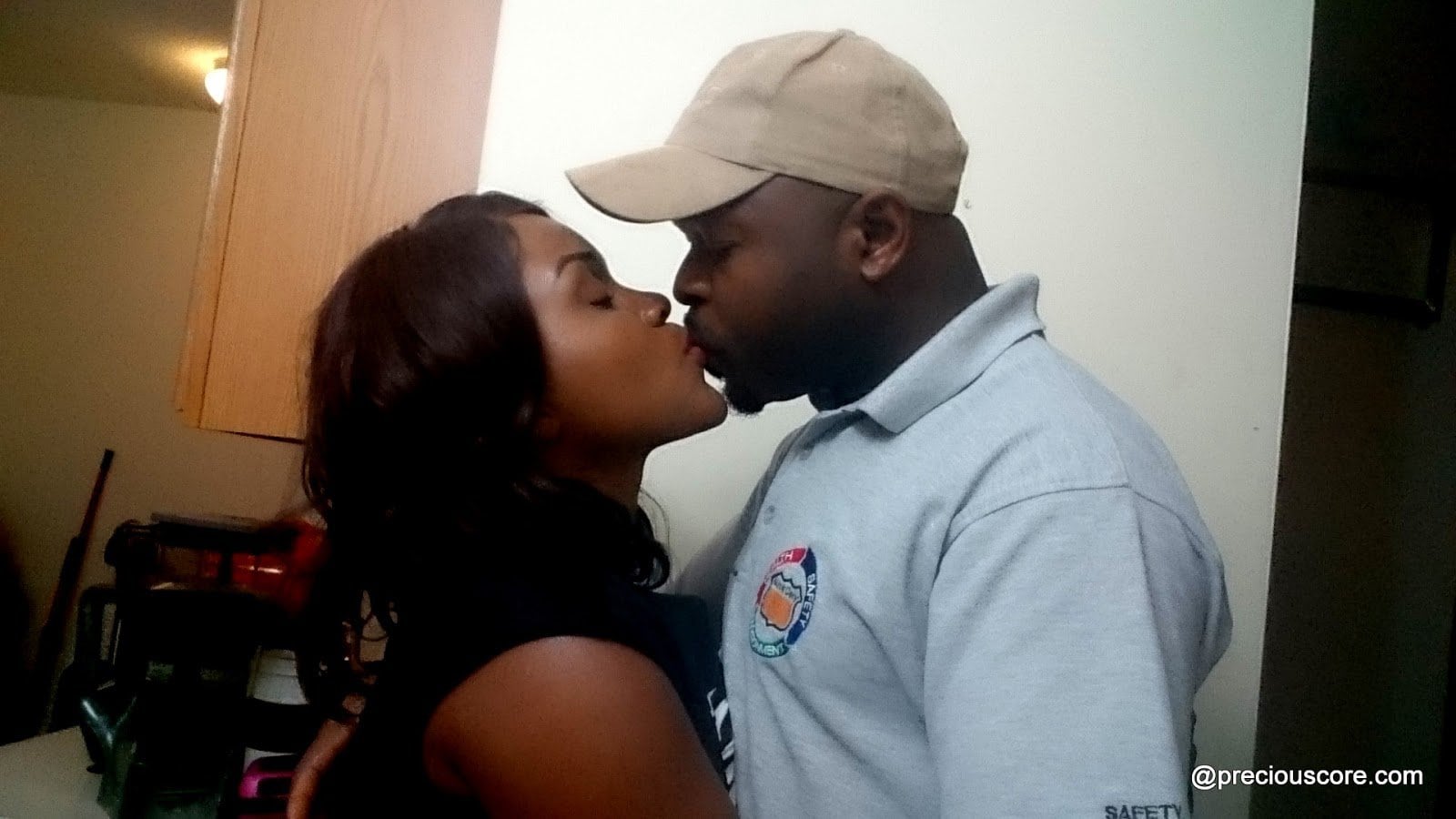 I'll see you in the next post. That's what's up!