HERE'S WHAT'S UP: WE GOT THE SURPRISE OF OUR LIVES
Published Dec 22, 2015
Updated Apr 27, 2017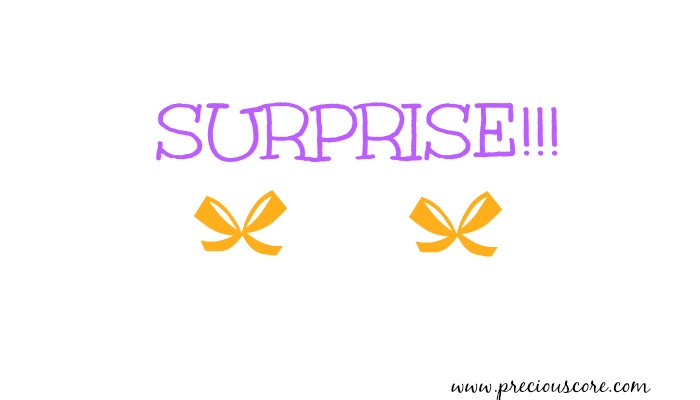 Abeg let me sleep small n come n nack una story.
I wrote the above note last night when 'the people' were calling me into dreamland. This is why I hate taking my baby to bed to make her sleep. I end up falling asleep before her. *big sigh*. It was Mr N's opening of the door that woke me up this morning. Anyway, the ministry must continue! Have you liked my Facebook page yet? Please, click HERE and help move my ministry to its permanent site.
So here is what's up: Last week my family and I got yet the biggest surprise of our lives. We were called from the office of the estate where we live to come and receive a package. Mr N went and came back with two big boxes of gifts all addressed to us from an unknown person. See the boxes here: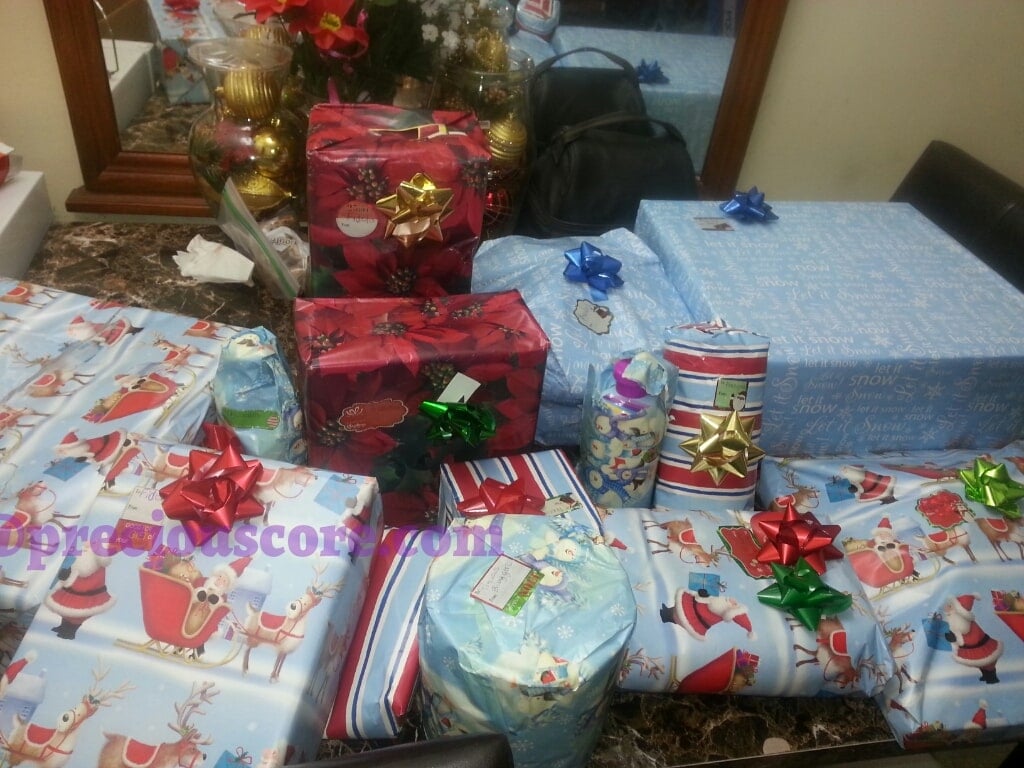 I was too shocked for words. No trace of the person too even thank them. Please if you are the author of this blessing and you are reading this, my family and I say, THANK YOU. My girls were so happy to find their names on their presents and open them. You made us smile that evening.
My people, after opening the gifts, these are some of the things we found: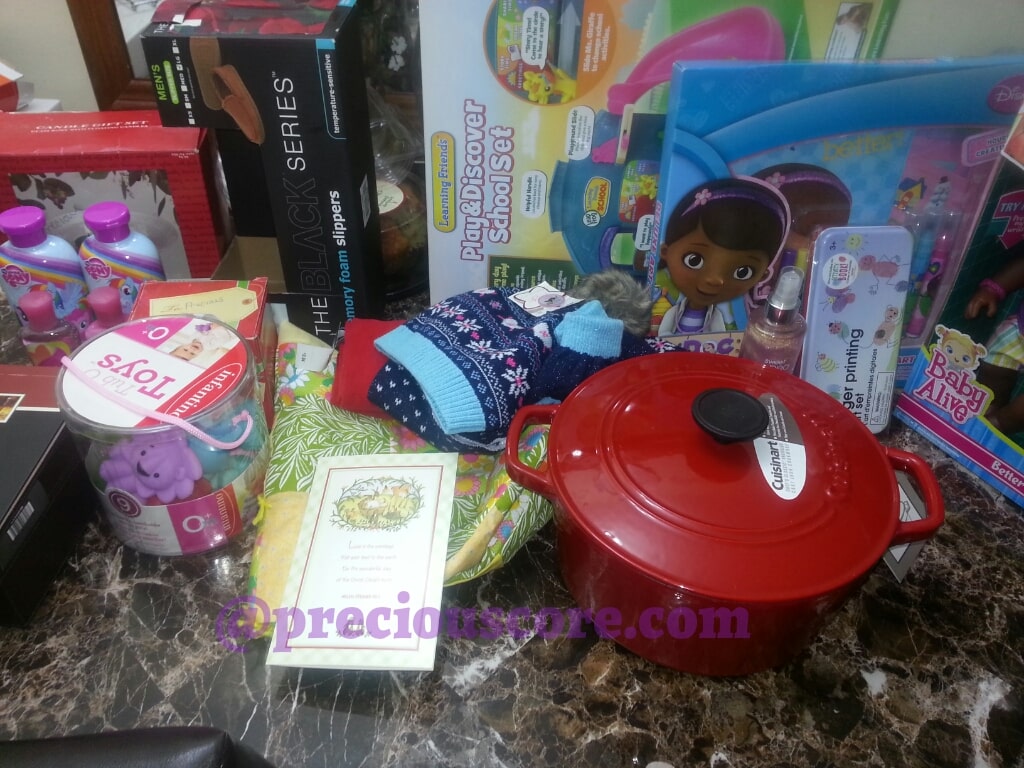 These are the ones addressed specifically to me: (the white crock pot at the back and the green cup are not included.) This person sent me a nice new pot to move my cooking ministry forward. I'm so grateful!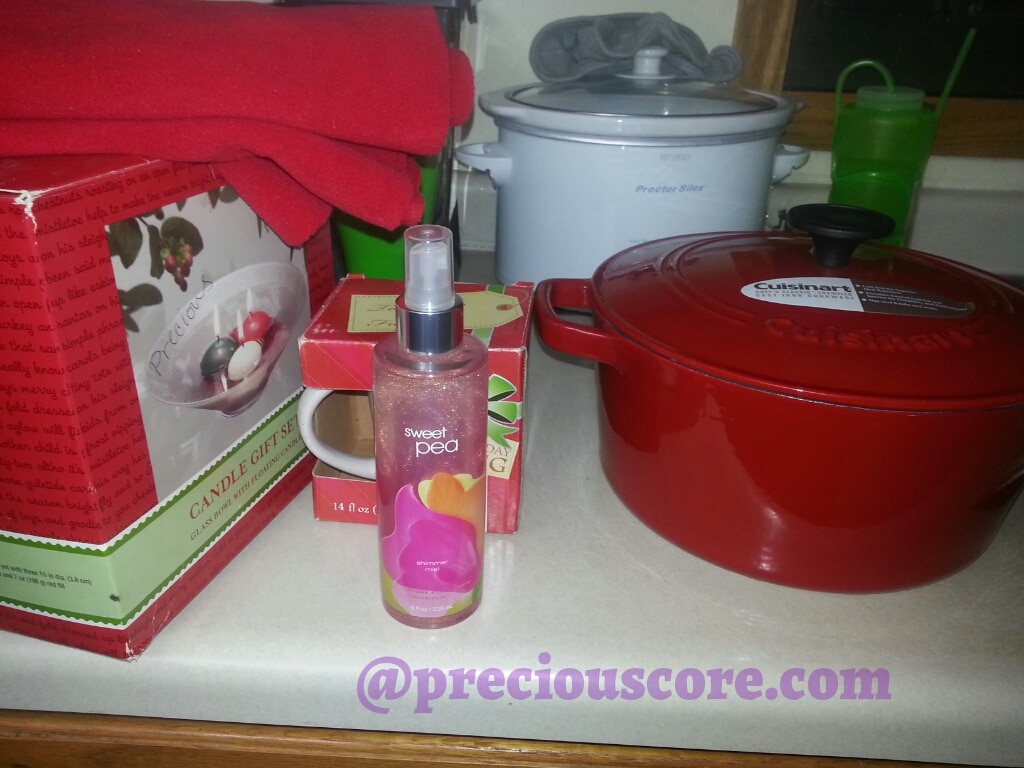 My boo boo got a new doll: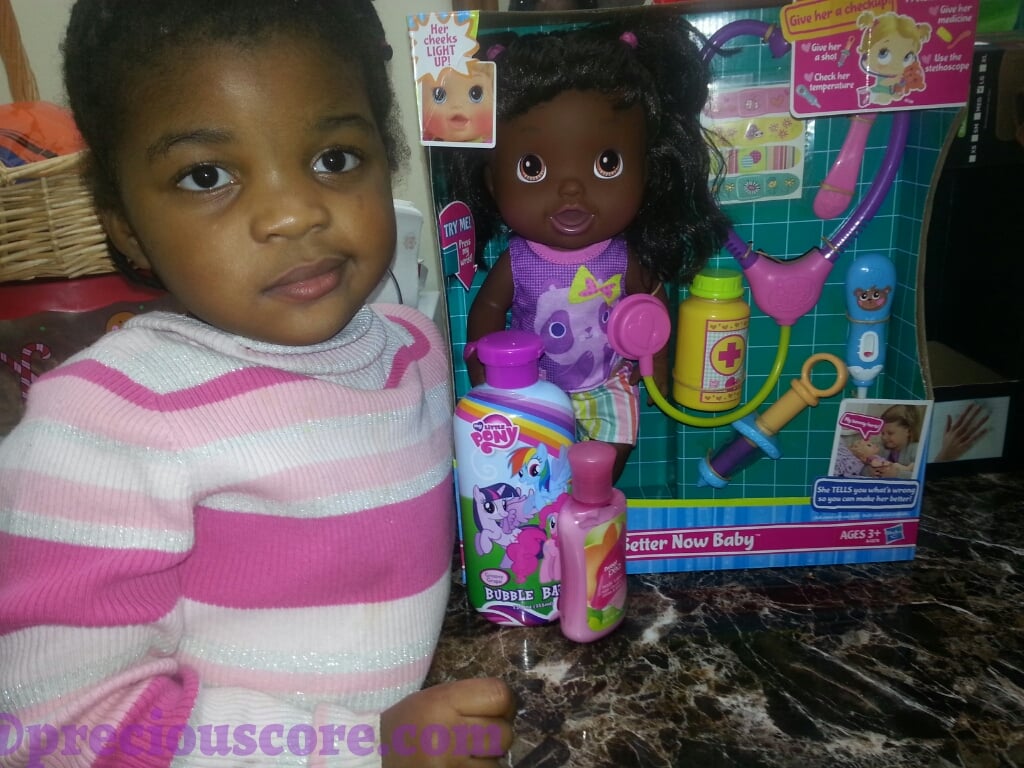 Here is how the gifts were addressed. No sender.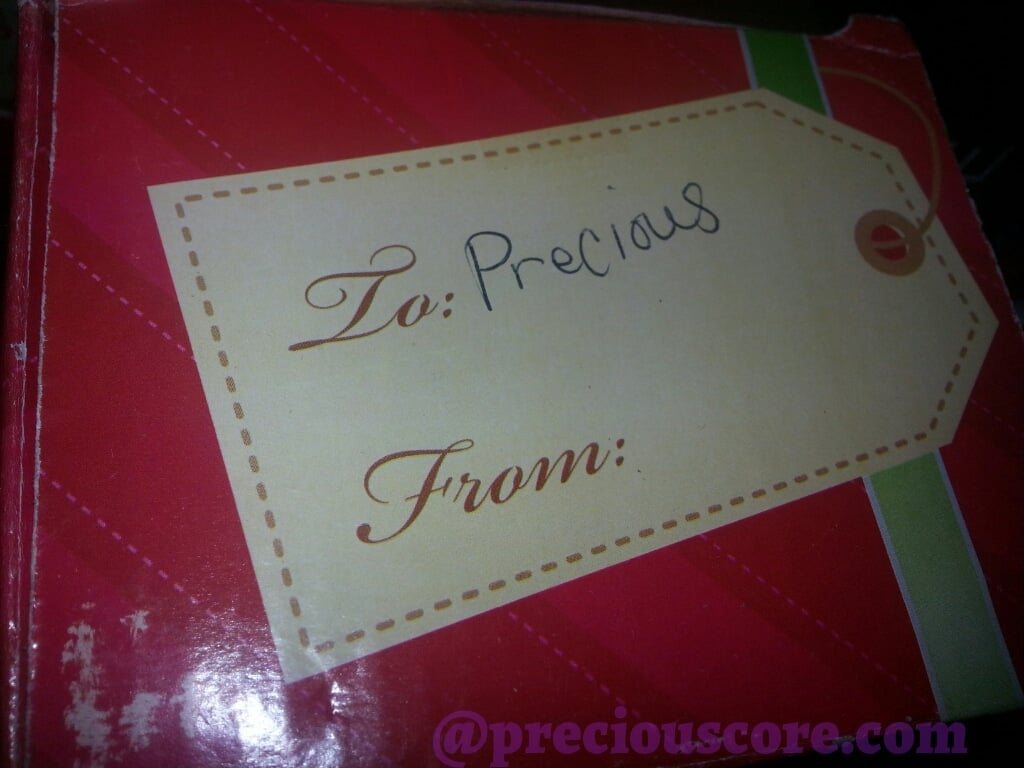 We received gift cards for food, fuel and groceries worth about $95! I could post more pictures but I have loads of work waiting for me. Body no be firewood, abeg. Thank you dear anonymous giver once again for showering us with so much love. My family and I prayed for you. May God continue to bless you.
Meanwhile, my daughter had a Christmas party in her school so I put this together for her teacher.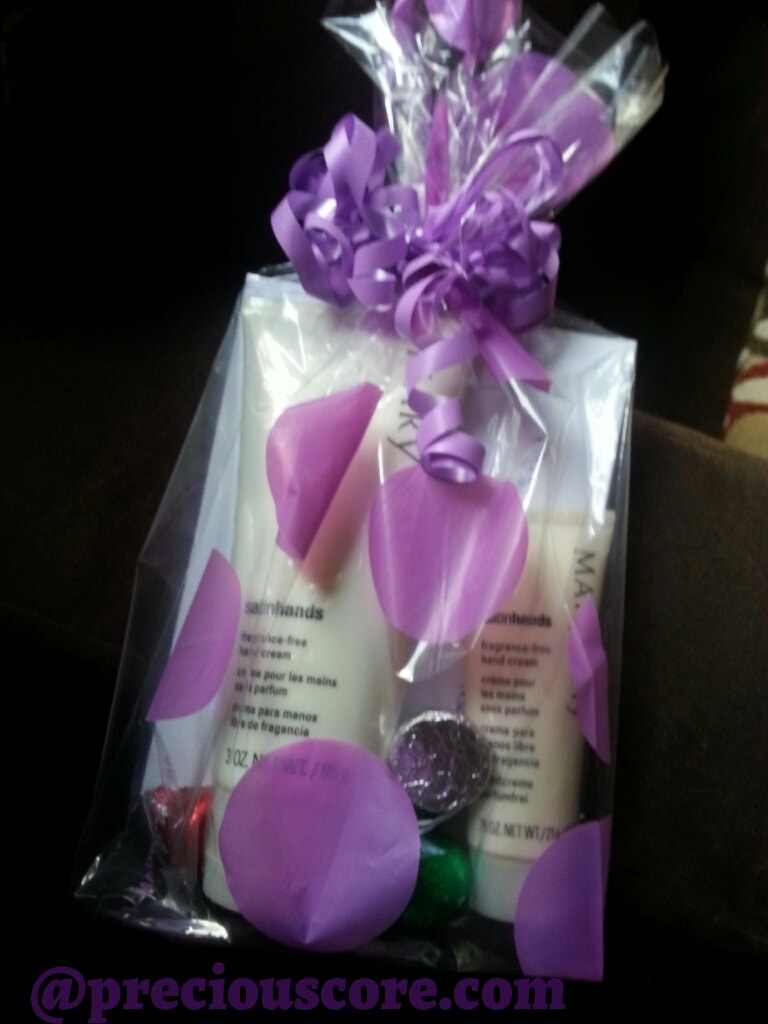 Last week, I received so many gifts. My Indian friend brought nice gifts for everyone of us. She is such a sweet lady. Thank you, Jeena!
Then I received tons of gifts from an organisation here that gives free gifts to kids for Christmas. I have hidden the toys which were included so my girls can open those on Christmas morning (shhhhh don't tell them).
In all, it's been a great week and God has been teaching me to depend on Him especially when I feel like I have so much to accomplish. Well, that's what's up! What's up with you???
Here's What's Up will be back next Monday. Until then, stay sweet and don't forget that Jesus is the reason for the season. I LOVE YOU