HERE'S WHAT'S UP: WHY I'M SO TOUCHED BY MY DAUGHTER
Published Jan 20, 2016
Updated Apr 27, 2017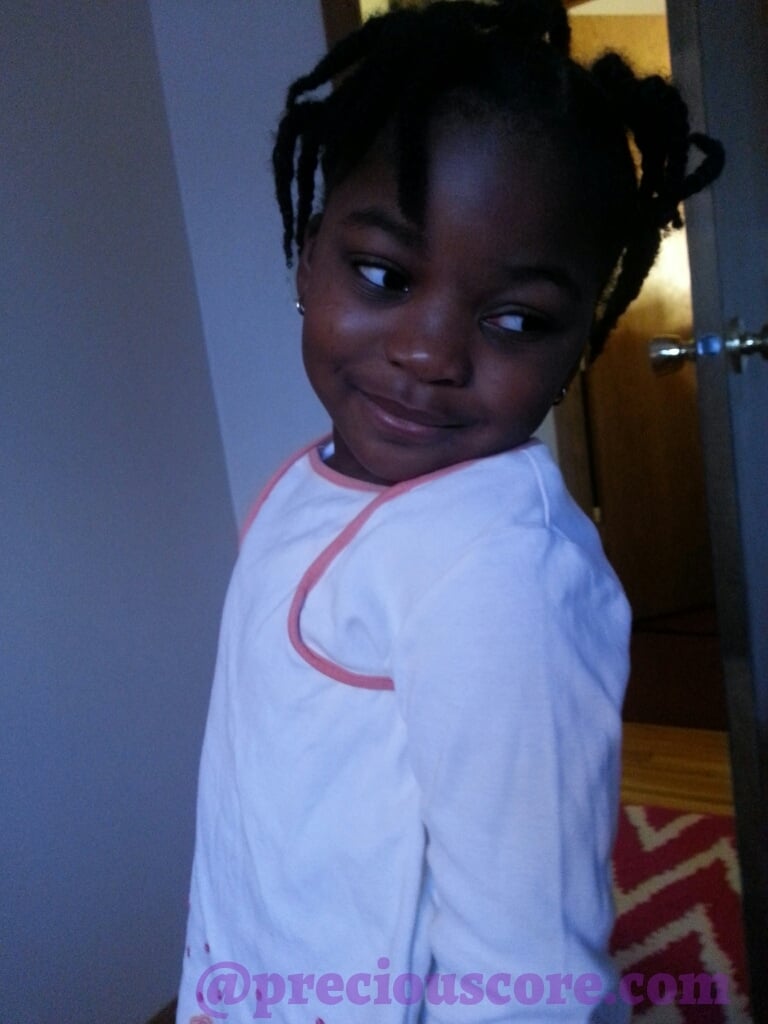 Can Here's What's Up be more late than this? Better late than never, right? My people, my oldest girl turned 5 this week! When my kids have a birthday, it reminds me of how far I've come. My girls are now 5, 3 and 1 and I am ecstatic!
That girl up there has touched my life in many ways. Through her, I am reminded that there is a God that is so real… I am so grateful for her existence. Here are some instances in which she touched me deeply:
-When she was about 18 months old, I lay by her one day feeling so sick in my stomach that I complained out loud. I didn't know my baby could hear and understand me. She told me "ashia" (sorry) and started rubbing my tummy. It was so comforting to be comforted by a baby.
-One day, Mr N and I had an argument and I left the sitting room in anger. My girl went to her Daddy and said, "You have to stop doing bad things to Mummy. When Mummy comes downstairs, tell her you are sorry." And that was what prompted Mr. N to apologise. She was about 3 then.
– She told me, "You are the best cooker ever!" when I prepared something she really liked. In fact she has told me this several times and I always respond by saying, "N, it's not cooker, it's cook!" So sweet.
-One day I was having an argument with Mr. N and started yelling. I can't even remember the silly thing that made me yell. But what I can remember is this: that girl up there interrupted, "Mom, remember what you taught me? Let it go…" Chai, shame catch me.
–That girl up there can pray honest prayers. She even thanks God for her Daddy who makes her laugh when they play. She keeps asking God to give her brothers. She uses prayers to remind me of some promises made to her. For example, "God, thank you for the fluffy slippers my Mommy will buy for me."
On her birthday, I made some vanilla cookies and decorated one with a heart as a sign that I love her dearly. She is so excited to be a 5 year old. Now my ears will now rest from hearing, "When I turn 5, I will…"
Meanwhile, in church over the weekend we learned to tackle our family problems by looking at ourselves. Stop blaming everyone else except you. Look within and see how you can effect changes.
Over the week, I'll be sharing some interesting recipes and stories. Thank you for always reading. Your clicks mean a lot.
Enjoy the rest of your week!