How I Will Make 2015 Memorable
Published Jul 02, 2015
Updated Apr 27, 2017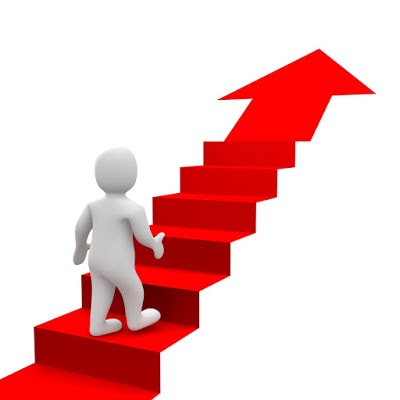 photo credit: www.runnersgoal.com
Hello folks, I am so excited about the second half of this year. It actually feels like a new year to me. That is because it is a whole new season so I'm treating it like a new year and I intend to make major changes in my lifestyle and pursue them diligently. I want to rejoice at the end of this year due to my accomplishments. I want to look back and celebrate with a heart filled with joy.

As I get older, I do not want to look back and be filled with regrets. At the end of the year, I want to be able to affirm like Paul, "I have fought the good fight, I have finished the race, I have kept the faith." 2 Timothy 4:7. I want to be able to say that too at the end of my journey on earth. Instead of just deciding in my heart what I will want to do, I have decided to write them down because Habakkuk 2:2 says, "And the Lord answered me: "Write, the vision; make it plain on tablets, so he may run who reads it."
So, I'm writing down my vision and making it plain so that I'll be able to run to the right direction each time I visit this post. Below are my goals plus practical steps on how I intend to meet them :
1. I want to go deeper, further and higher in my walk with God. I have enjoyed an amazing relationship with God over the years but I know there is more. I want to be enveloped by zeal for Him. To be more practical, I will ensure that
-I have a quiet time at least 30 minutes a day in which I will dig deep into His word, pray for my needs and intercede for others. I will revert to my old method of keeping a prayer book in which I will enlist the things I want to pray for daily. I used to follow this format before: Monday: I pray for Ministries, Tuesday:Tasks, Wednesday: Workers, Thursday: Thanskgiving, Friday: Friends, Saturday: I can't remember, Sunday: still trying to juggle my memory.
-Every month I will read a Christian book on a topic of choice. Reading was my childhood hobby and as I got born-again I transitioned from reading novels to reading Christian literature. Those books were an important part of my spiritual journey. Along the line the reading culture died down but now I'm at it again. This month, I have started reading, "How to Win Over Depression" by Tim LaHaye.
-I will commit to my local church. Motherhood has so much taken over me that I no longer work in church. I am going to join a committee in my church maybe the greeters (I loved the way they smile) or the children's ministry, worship team or media. I have to serve somewhere rather than just being a Sunday Christian.
2. I want to bring new flavour to my marriage. Marriage is good when there is healthy diversity, not doing the same old thing especially when kids are involved. Practically, I will,
-Go on date nights with my boo once every month. I can't remember the last time we went somewhere just the two of us. I will find someone to watch the kids on such days then we go out to a nice place together and tell each other 'sweet nothings'.
3. I want to be more intense in training my kids in the ways of the Lord and helping them to realise their potentials. So I will:
-Read a Bible story to them every day. This is a must. If they must learn just one thing in a day, let it be a Bible story.
-Teach them a Bible verse everyday. I have taught them to memorise Bible verses before but I wasn't consistent. Now, I'm putting my consistency cloak on. I want them to know key Bible verses by heart before they become adults.
-Go somewhere with them everyday in the summer and thrice a week in the winter. I'm an indoors person so I really have to push myself to go out.
-Register them for music lessons. I planned this before but I keep procrastinating. Now is the time. I don't wanna leave any room for regrets.
4. I will work more on my blog. I have so much inside me waiting to be unleashed. This is the time to:
-Write for my blog EVERYDAY
-Promote my blog on other blogs
-Write a feature on an inspiring human every week
So I have scribbled down my vision for the rest of this year. How about you? Do you have any goals. Have you written them down? Do you have practical steps you'll take to achieve them? Let me hear from ya below!