HOW TO MAKE DELICIOUS CORNCHAFF
Published May 18, 2016
Updated Apr 26, 2017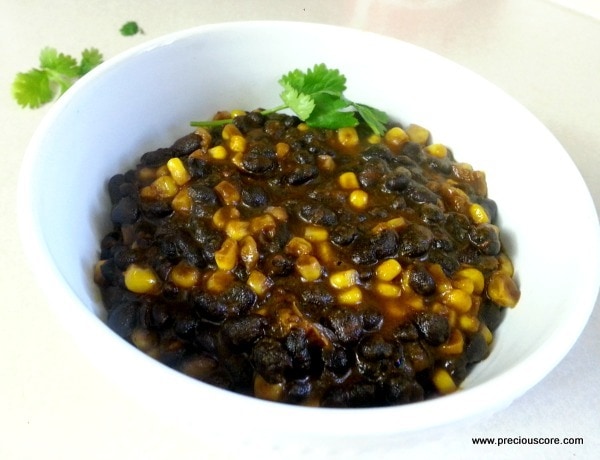 I grew up eating this deliciousness called Corn Chaff. My friends, this is the most wonderful way to eat corn and beans. It is creamy, flavourful and a party in your mouth. Corn Chaff, otherwise known as Corn and Beans Porridge is a foodie marriage of corn and beans that is popularly eaten in Cameroon. In Nigeria, something similar called Adalu is eaten.
The ever present ingredients used in preparation are oil (mostly palm oil), salt and maggi. You can then add other ingredients that include onions, garlic, ginger, green herbs (celery and parsley), tomatoes and crayfish. If you are feeling rich, you could throw in some smoked fish or even some meat. A little nutty spice colloquially known as contri onions in Cameroon will work wonders in this meal!
I love making my corn chaff with garlic, ginger, onions, herbs while leaving out the tomatoes. It turns out delicious every time, guys. I only go with tomatoes when using vegetable oil so the tomatoes lend some colour to the dish.
Traditionally, cornchi is made with either corn fresh off the cob or dried corn. You could use peeled and cracked corn or you could do what I usually do with whole dried corn;
Boil whole corn with akanwa (lime stone) until the skin gets soft.
Allow to cool completely or rinse immediately with cold water.
Peel by rubbing with your palms then pour in a huge quantity of water so the skins can float.
Use a colander to drain the floating skins.then you return to the pot and boil to perfection.
When it is boiled and ready, add in pre-soaked raw beans and cook together. Season with salt when both are ready and allow to boil for an additional 5 minutes before turning off. This entire process makes the corn soft and easier to chew in your corn chaff!
In this recipe though, I used frozen sweet corn which is totally off the hook. I have heard of people using canned corn and that works well too. For the beans, you could use any kind of beans you like: black beans, red kidney beans, small red beans, and so on. I used black beans because they were available and they are so tasty!
Corn Chaff Recipe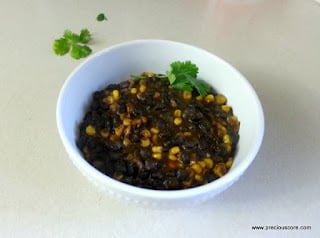 Prep: 15 mins
Cook: 2 hrs
Total: 2 hrs 15 mins
Ingredients
2 cups of dried beans
2 cups of dried corn (or 4 cups of pre-cooked corn: sweet corn)
1 medium sized onion
4 stems of green spices: parsley, celery (2 of each)
1 stem of green onions (or leeks)
5 cloves of garlic
Half an inch of ginger
1 cup of palm oil (or more if you are an oil freak)
3 seasoning cubes (maggi, knorr, etc)or two teaspoons of bouillon seasoning powder
Half a cup of crayfish (optional)
1 habanero pepper
Directions
1. Boil your corn (if using dried) till it is soft. If you are using canned corn or frozen like I used here, just go ahead and boil the beans till it is really soft. You do not want it hard.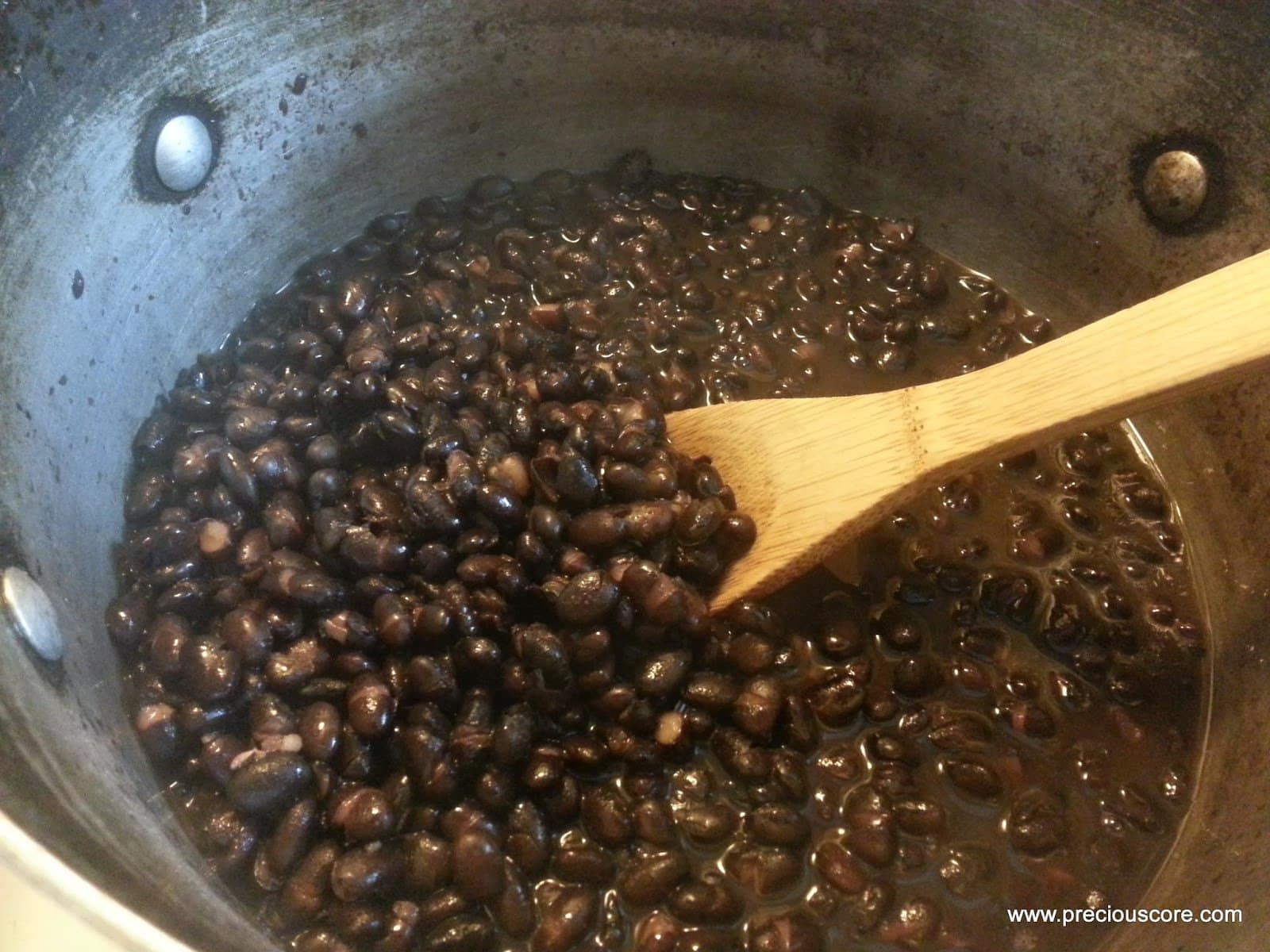 2. Rinse out your corn if canned or frozen and set aside.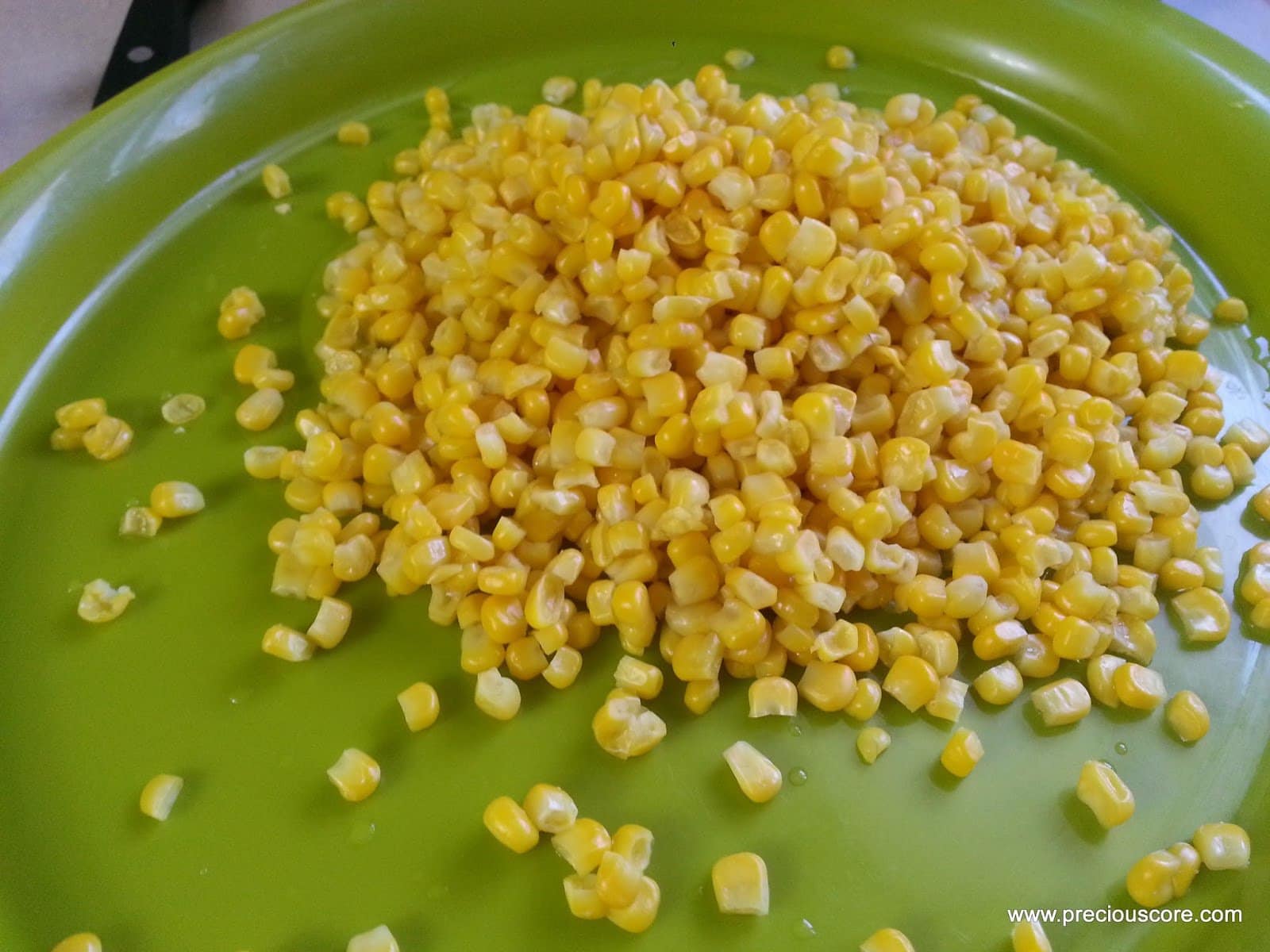 3. Rinse out your beans then combine corn and bring in a pot with a cup of water and set on medium heat.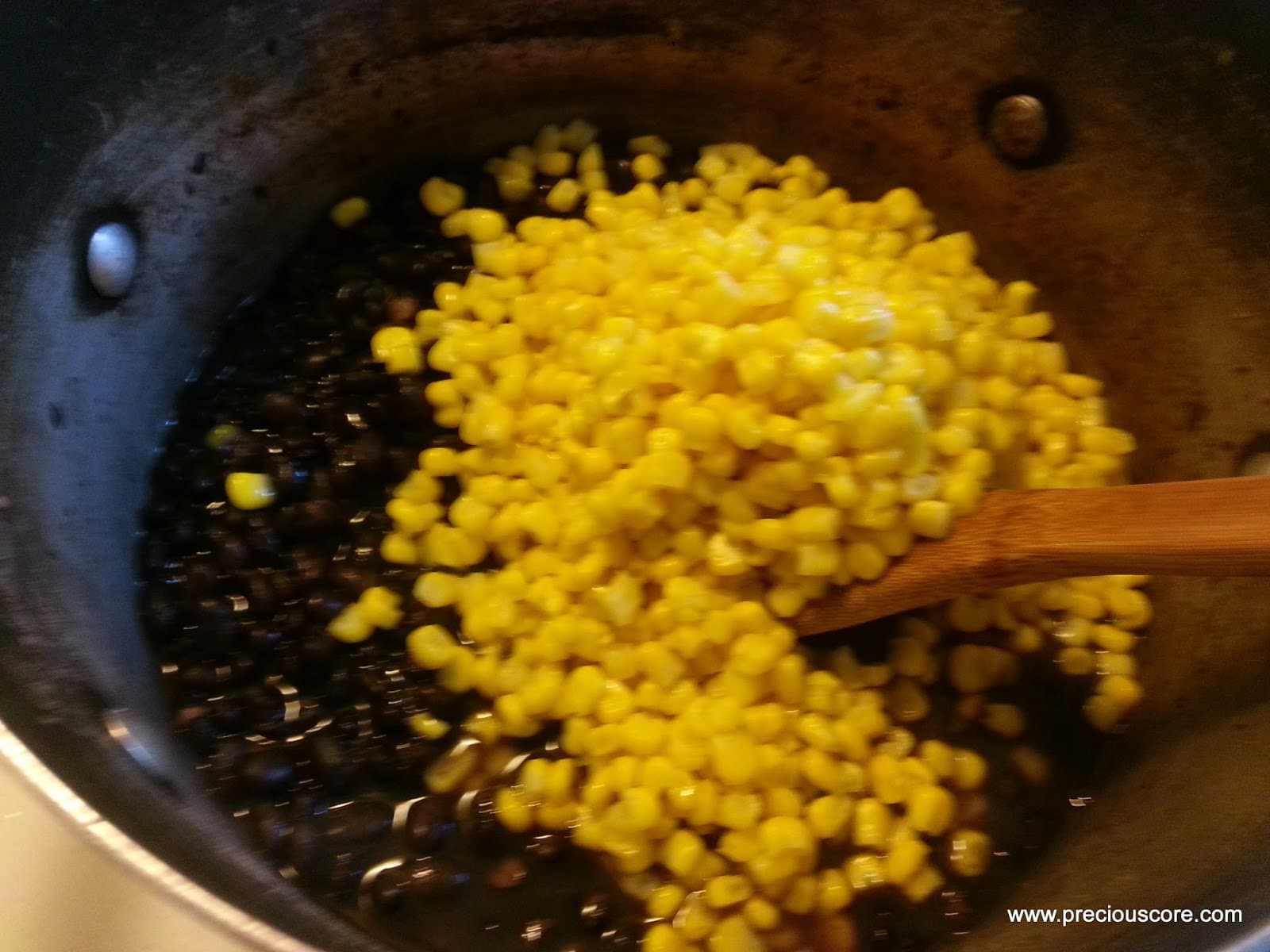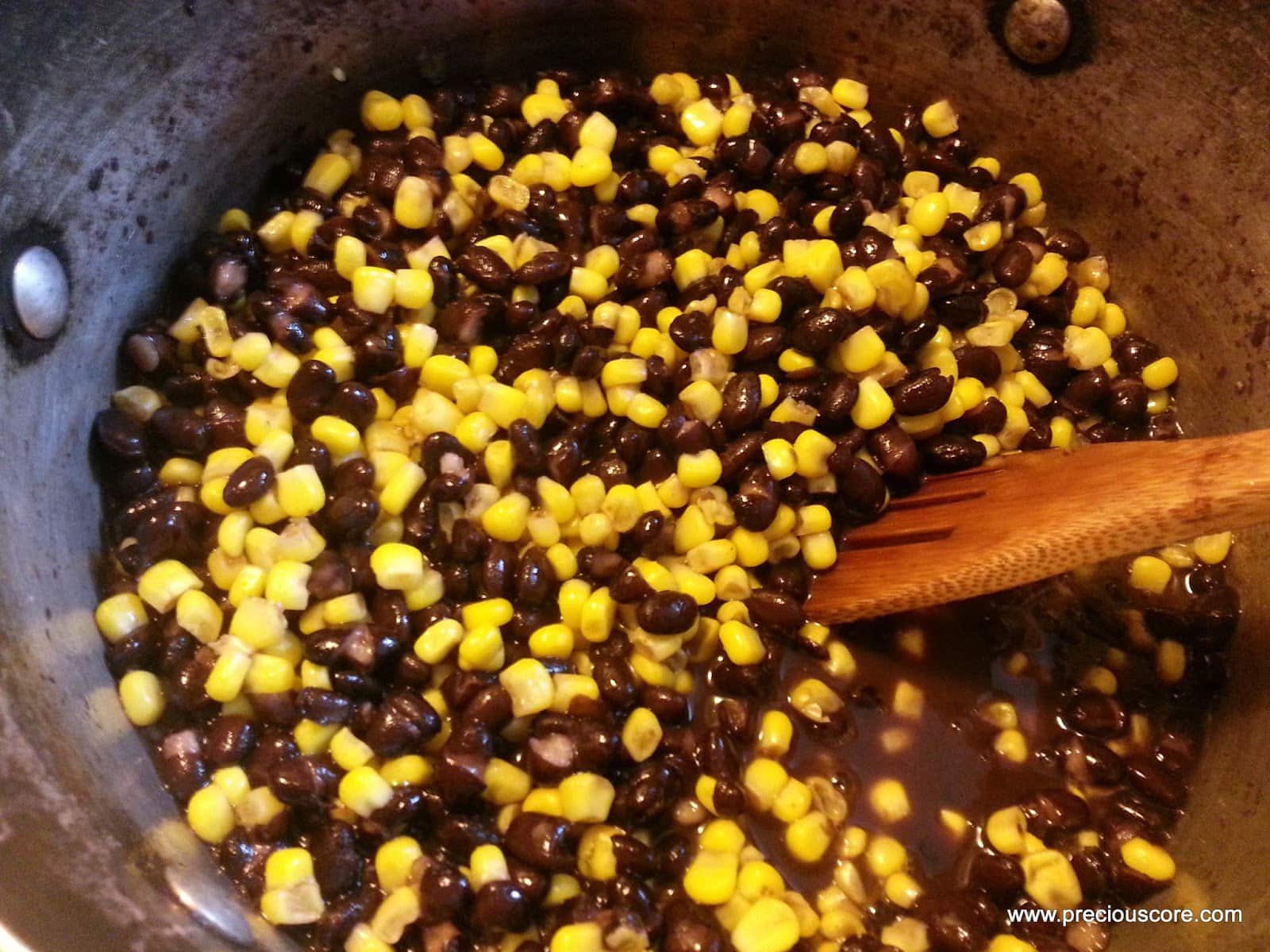 4. Now prepare all your spices: ginger, garlic, onions, herbs, etc. Blend them together and dump into the pot.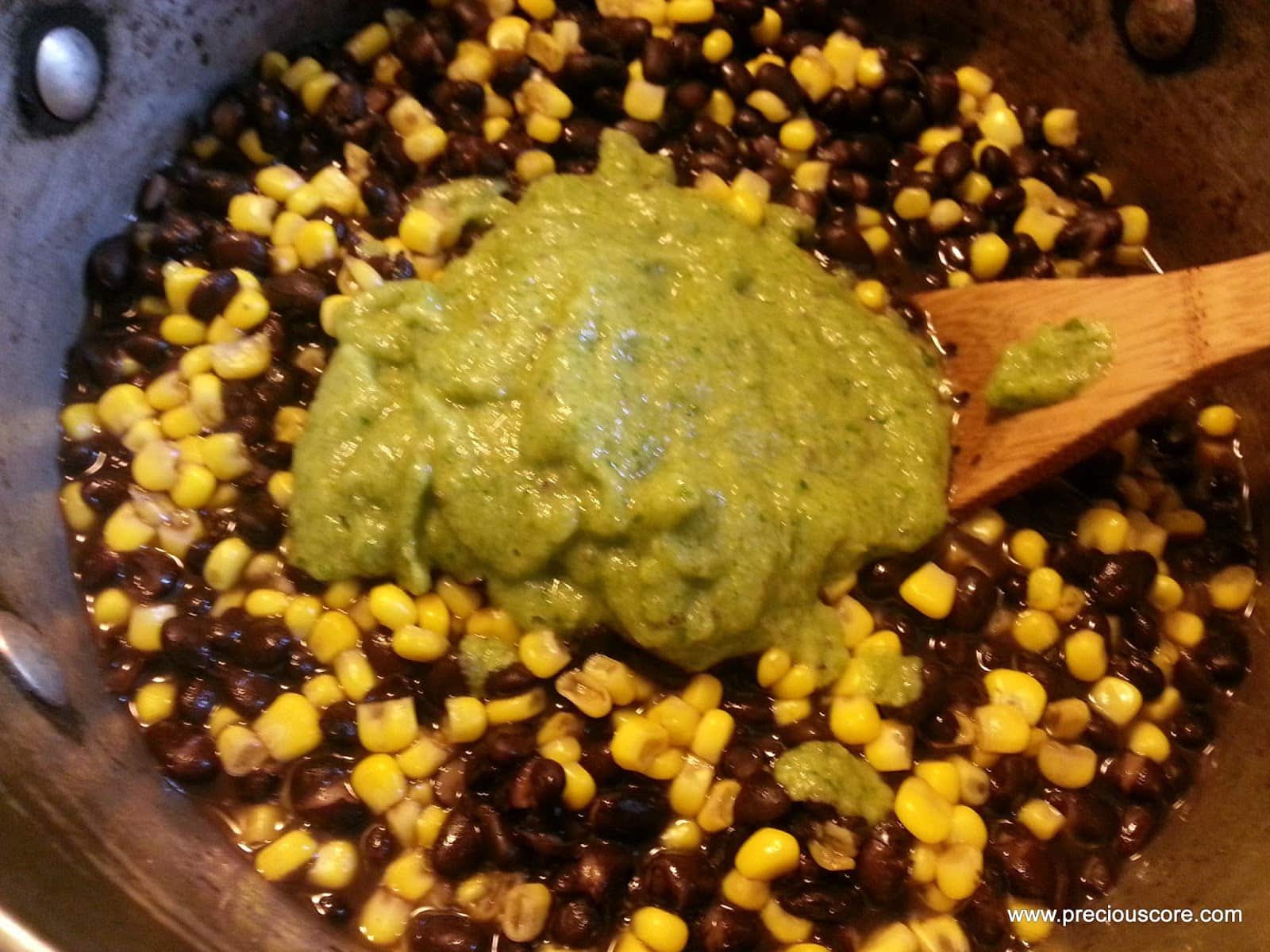 5. Add in salt, maggi and the palm oil. Yes, yes, yes!!!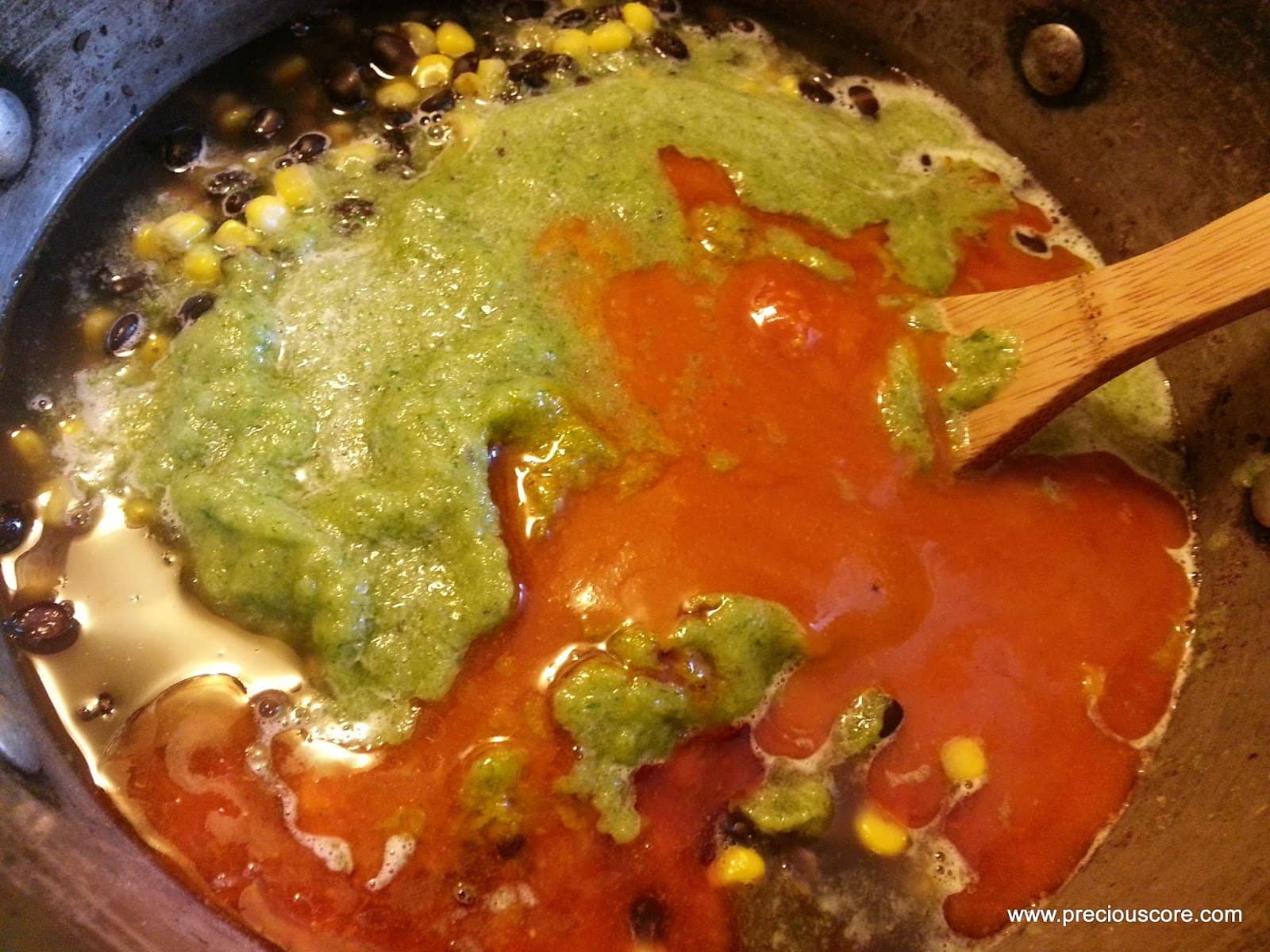 6. Let all that goodness simmer together for about 20 minutes. Let the aroma fill your house. Let your taste buds dance for joy. Corn Chaff don done!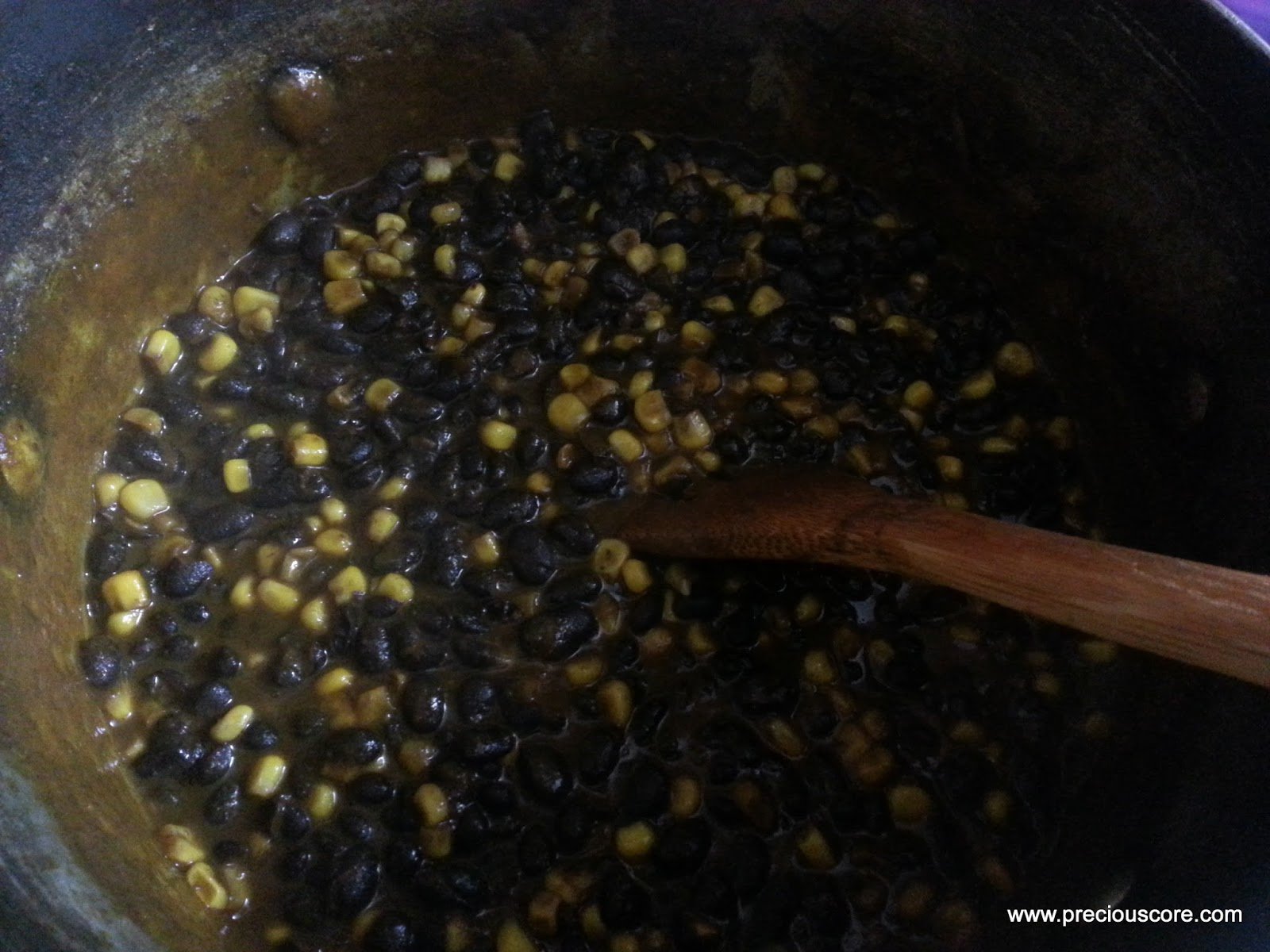 Hope you enjoy this recipe, guys.