HOW TO START A BLOG FOR FREE
Published Mar 24, 2016
Updated Apr 26, 2017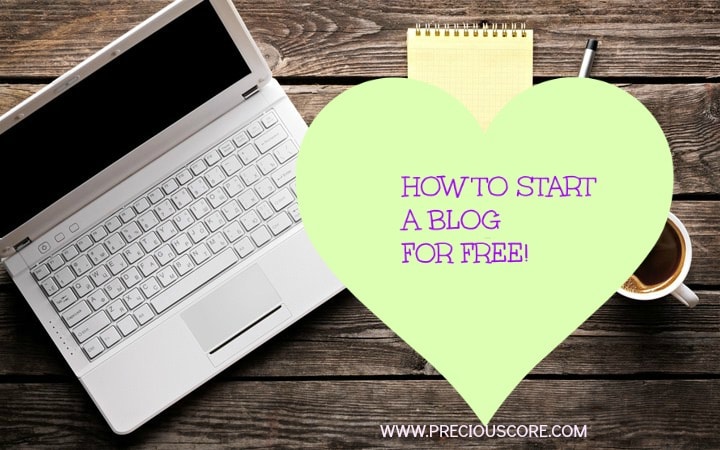 Starting a blog is one of the best things that happened to me. It is so therapeutic to write. It is even more soothing to know that someone reads what I write and something gets added to their life. Blogging is a great way for me to preserve memories. That's why I have an 
online diary
. I smile every time I think of the fact that my children can refer to 
my recipes
 in the future and make food just like Mommy made it.
Blogging is my joy and I know there are several people out there who really want to start a blog but they have no clue on how to go about it. Maybe it is YOU reading this now. You have awesome ideas, skills or you are a great writer. You might have shared your work on social media platforms but having a blog is the surest way of preserving your legacy. When someone googles something related to what you write or make, Google takes them to websites and not to Facebook or Twitter. So you NEED a blog to be able to have a good web presence. Another good thing is that you can make money from blogging. Yes you can! I'll show you how to create your very own blog without spending a dime.
The most commonly used blogging platforms are
WordPress
 and 
Blogger
. When you get to their pages, it is pretty easy to sign up. WordPress is a tad complicated while Blogger is quite simple for beginners and easy to customise. Some people have argued that WordPress is more professional. While this is true to an extent (if you use WordPress.org, which you have to pay for), I am yet to see a WordPress blog that I really like. Update: I am referring here to WordPress.com NOT WordPress.org. WordPress.com is the free version of WordPress which you can't really customise to be professional or monetise it like you can do with Blogger. With Blogger, you can make your site very professional by designing it yourself or installing a template. I'll focus on Blogger since that's what I'm familiar with.
CREATE YOUR BLOG
Go to www.blogger.com and you'll be prompted to sign in with your Gmail account. If you don't have a Gmail account, it is pretty easy to create one. Go ahead and create one then it will take you to the blogger dashboard. Creating  a blog there is simpler than ABC! 
Read the getting started guide here.
 Once you are logged in, follow 
THIS LINK
 to create a new blog. Choose a name for your blog. It could be, "Mammi Pikin Dem", "Breaking News" or "How to Turn Fufu". I kid. Seriously though, choose a name that reflects the focus of your blog.
Your blog domain will be something like this www.yourblogname.blogspot.com. I started off with www.preciouscore.blogspot.com. Then when the ministry is moving to its permanent site, you can pay small money and acquire your domain name- that means blogspot will be removed from your web address.
After creating your blog, you could click on "design" and make changes to the way your blog looks. This is so much fun to do as you can use the colours and fonts you like. If you don't do this, your blog will take on the default blogger template and that's okay for a start.
On the blogger homepage, blogger.com you will find a small orange box with a white pen in it. Click on it to create your first post. If you don't find that, click on the "post" tab to make a post. When you write your first post, click on "publish" and share the link with friends and family! Please share your link with me if you follow these instructions and create a blog.
Note: Don't expect to understand everything at once. The features on Blogger.com are self-explanatory and as you keep playing around with them, you will certainly get the hang of it.
Happy blogging!
Update: I moved from Blogger to WordPress.org (different from WordPress.com) which is a paid and much better blogging platform in September 2016. If you want to start a blog with zero investment, I would recommend starting with Blogger then eventually moving if you choose to.