MY FIRST FOOD BLOGGER CONFERENCE!!
You guys, my life is forever changed. Last week, I attended my very first food blogger conference and let me tell you this: my life can NEVER be the same again. It has been the highlight of my year so far. Where do I even start? From the food to the workshops to the networking, everything was life-changing!
I'll take it one step at a time and tell you all about my experience at the Everything Food Conference in Salt Lake City, Utah last week.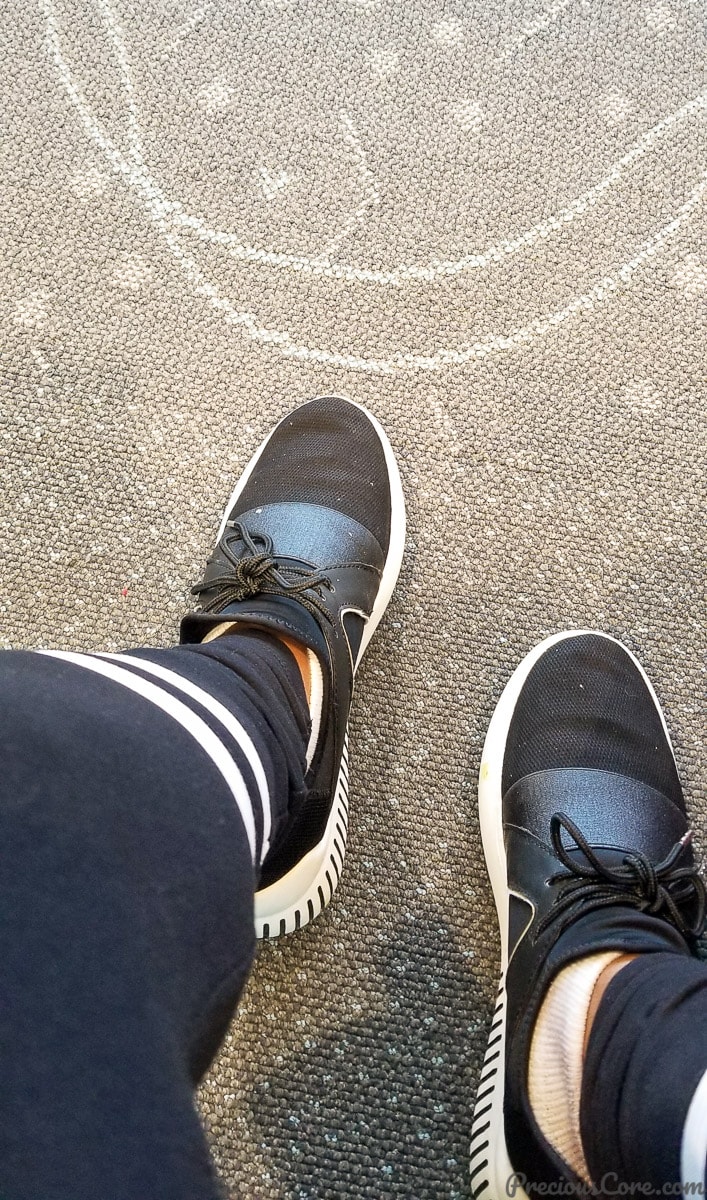 That's a picture of me or rather my feet waiting at the airport to board the plane and head on to Utah, where the conference was to take place. I was so excited to go on this trip because I have heard so many amazing things about this conference.
In fact, many people say it is the best food blogger conference. Also, some of my favorite bloggers and YouTubers were scheduled to speak so I couldn't wait to learn from them.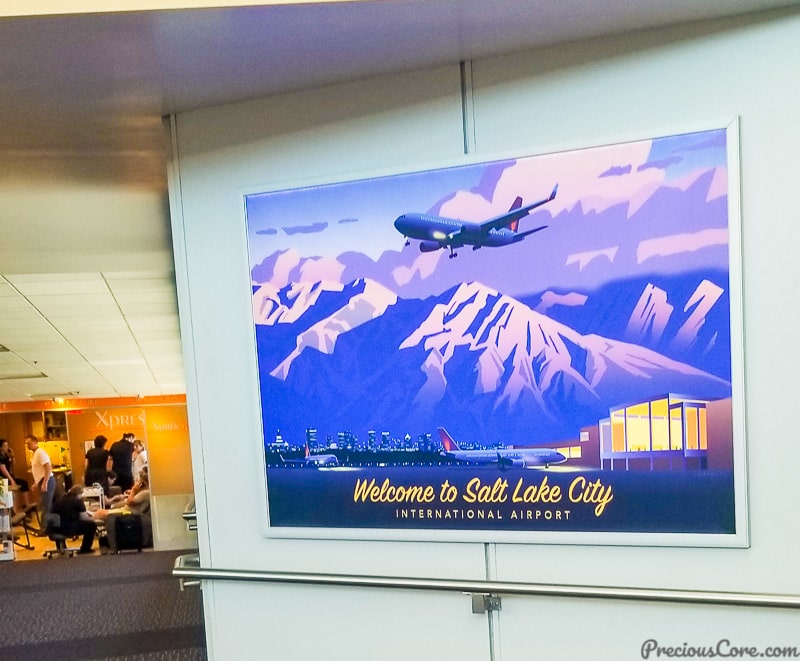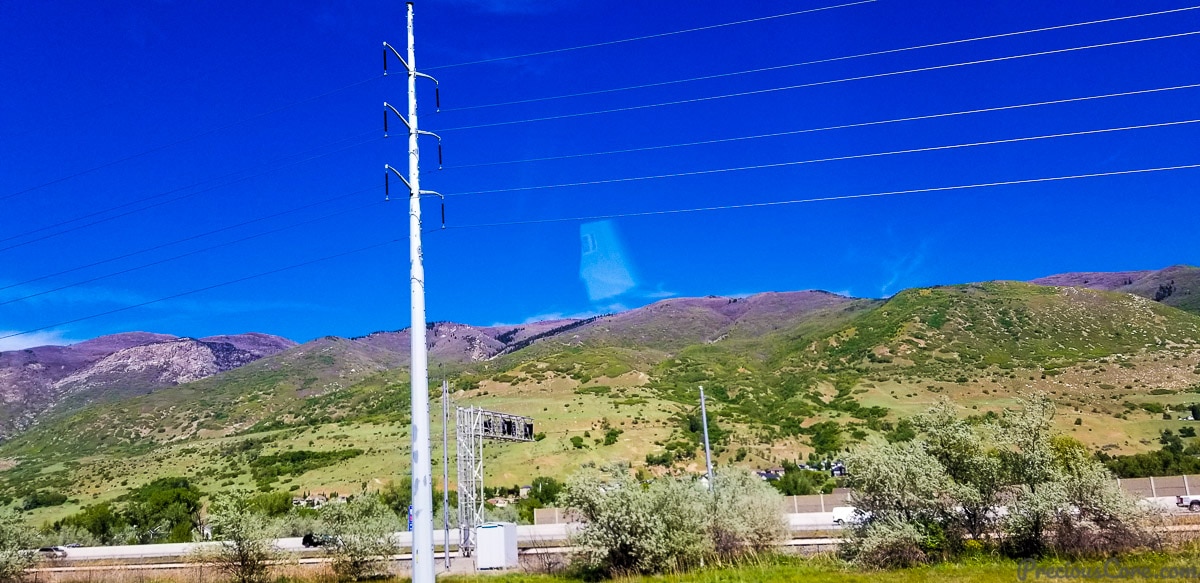 When I arrived in Utah, I was thrilled to find lots of mountains! I said, "I like the hills!" And my Uber driver who drove me from the airport to the hotel replied emphatically: "Those are not hills, those are mountains!" Haha!
Maybe I called them hills because Mount Fako in Buea, Cameroon where I spent a great part of my childhood much bigger. These mountains looked smaller but where so many – I could spot mountains from almost every part of the city which was nice to see. Here in Minnesota, we don't have mountains but lakes. Lakes everywhere! That's why it is called the "land of ten thousand lakes."
Alright, moving on! I couldn't resist taking a selfie in my hotel room.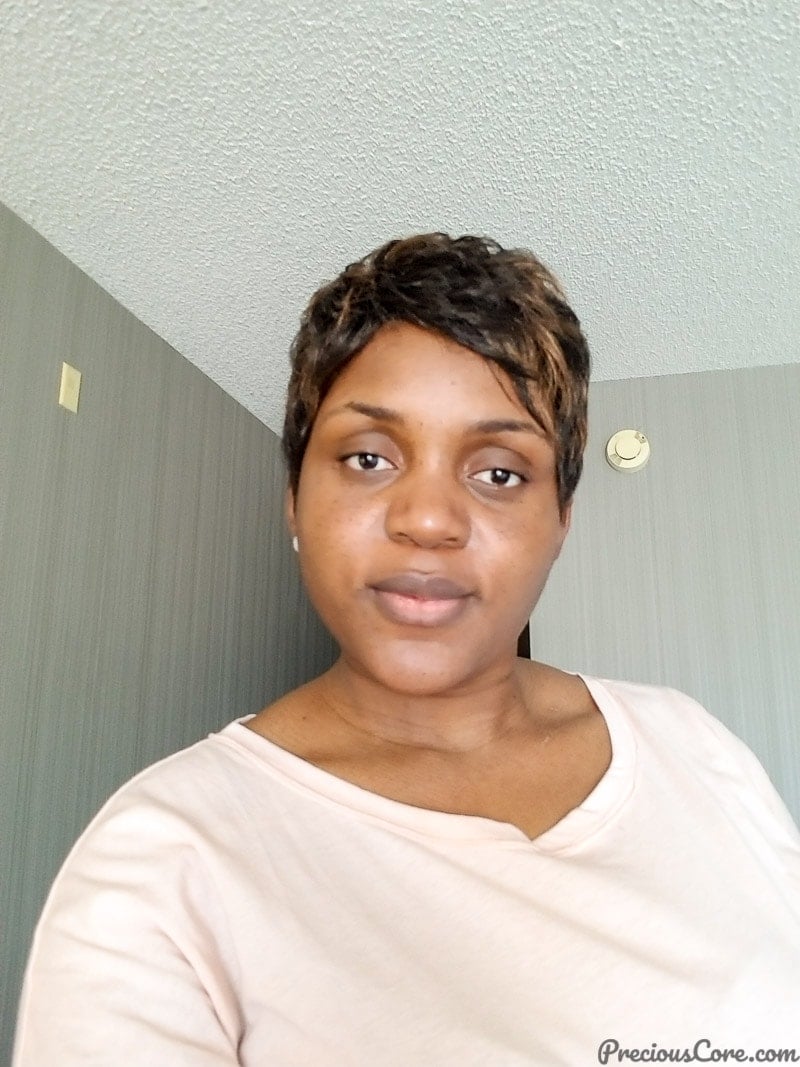 Then I had dinner with a group of other food bloggers on the evening of my arrival. We were 7 of us in number. It was amazing to see people who do the same thing as me and spend some time with them. Too bad, we didn't take any picture at that dinner.
The next day was key for me because I had to meet with brands for speed networking. Think of it like a job interview for food bloggers. So I learned more about the brands, had my business cards printed out to give to them and even practised how I was going to pitch to them.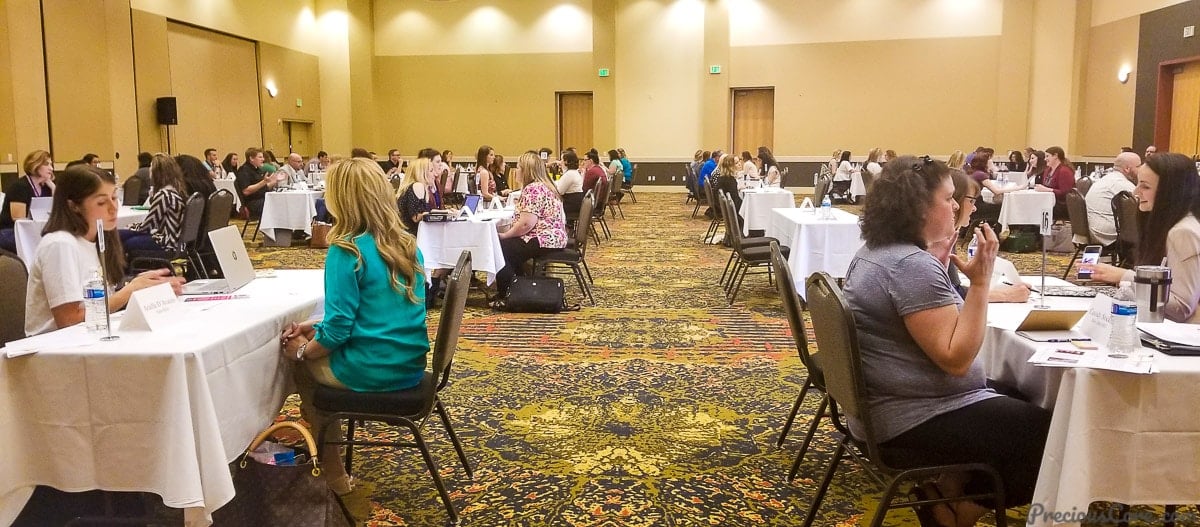 I spoke with many amazing brands and you might see my work with some of them soon here on the blog and/or on my YouTube channel. At the end of the day, I was EXHAUSTED!
So my arrival day and the day of networking with brands were not the conference proper yet. On the next day, which was Thursday, Everything Food Conference 2018 started!
The energy in the hall at the beginning of the conference was amazing. There was hip-hop music, screams and so much excitement. It was the most epic start to a conference and even more amazing to me was the number of food bloggers all gathered in one place – several hundred. Most were from the United States but some came all the way from other countries like Australia and Dubai just to attend the conference.
For 3 days, we had workshops, keynote speeches and lots of networking.
I LOVED the conference workshops! There were so many workshops on different topics: SEO, food videos, photo editing and more. My favorite workshop was that by Nagi Maehashi of the food blog Recipe Tin Eats. She shared tips on how she has grown her blog to 7 million page views. She was so transparent and motivating!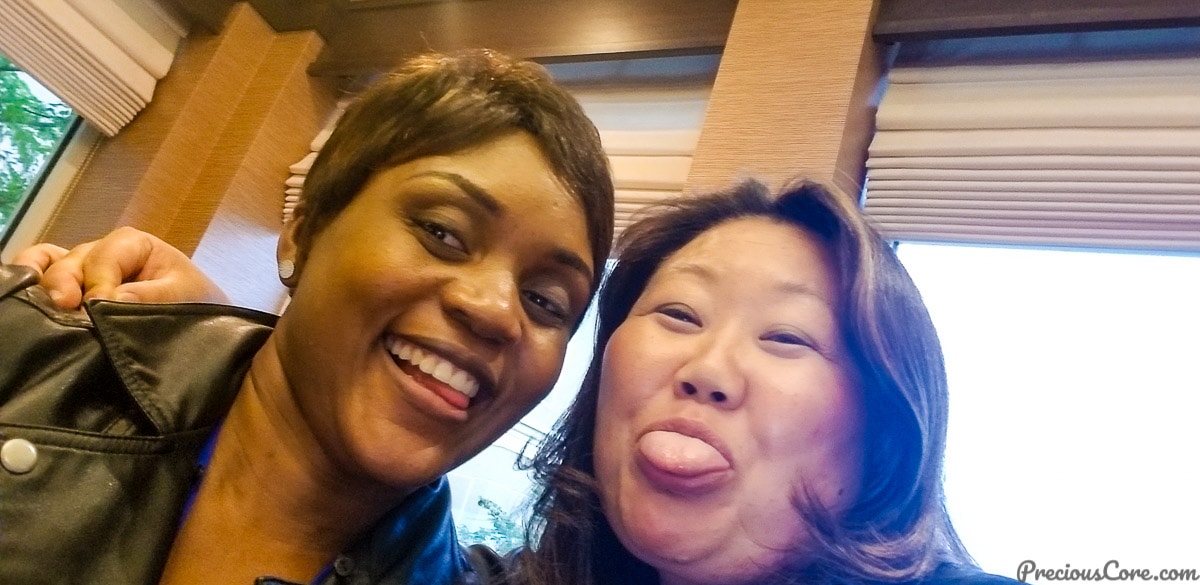 That's a picture of Nagi and me. As you can see she's such a fun person!
I also loved the workshop on how to grow your YouTube channel. All of the speakers at the workshop were YouTubers I love and watch their videos: Tatyana Nesteruk of Tatyana's Everyday Food, Beth Le Manach of Entertaining with Beth, Sara Lynn Cauchon of The Domestic Geek and Joanne of Fifteen Spatulas.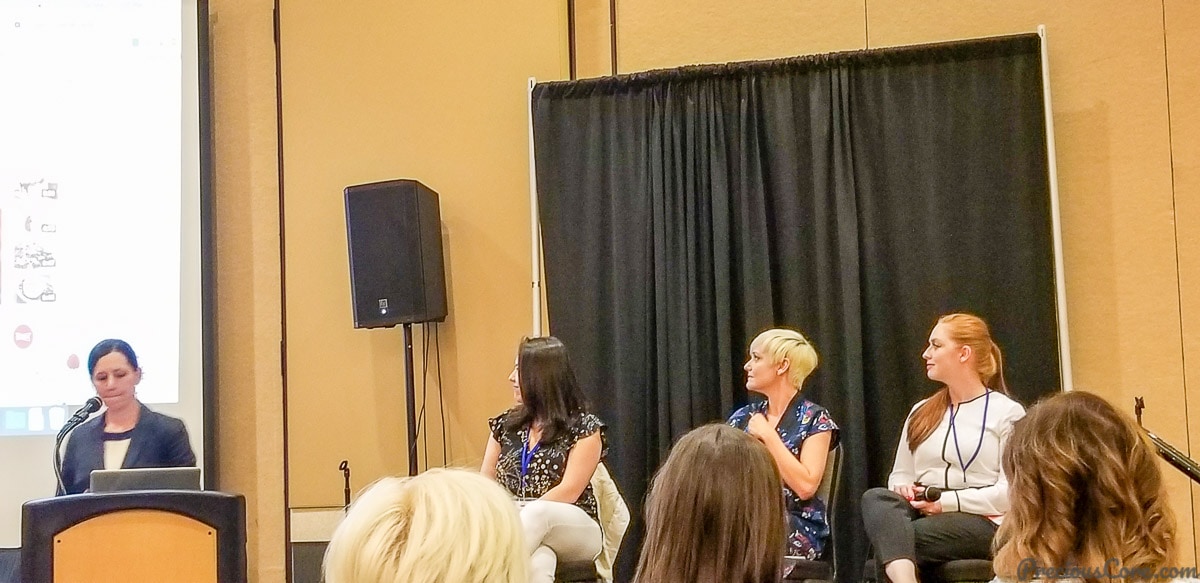 I took a pic with Tatyana, she's such a sweet soul!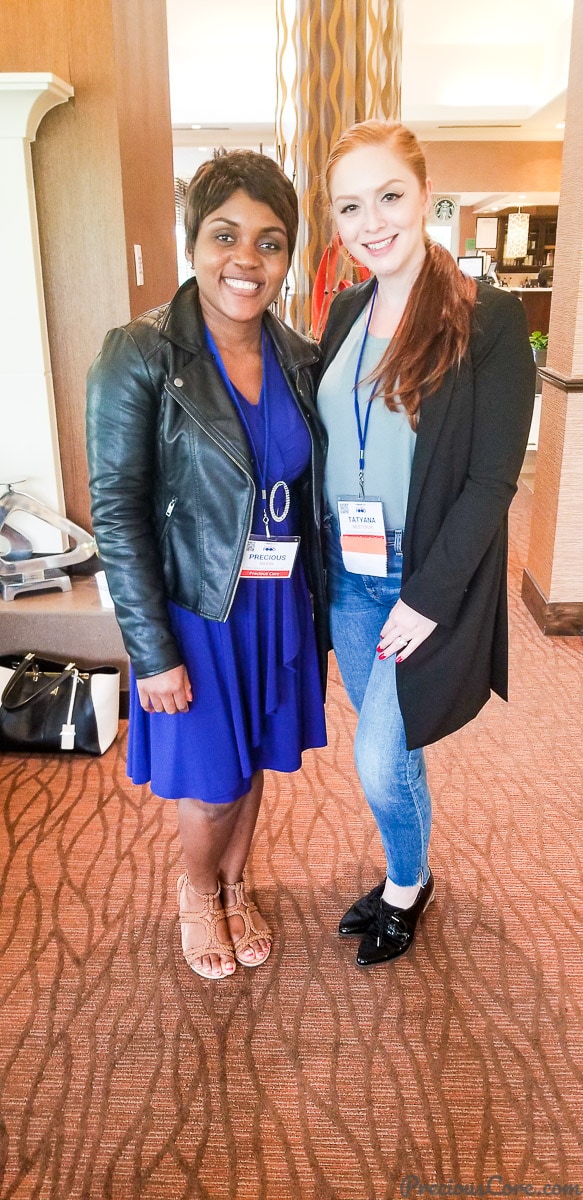 Also, Beth – the wisdom she shared was amazing!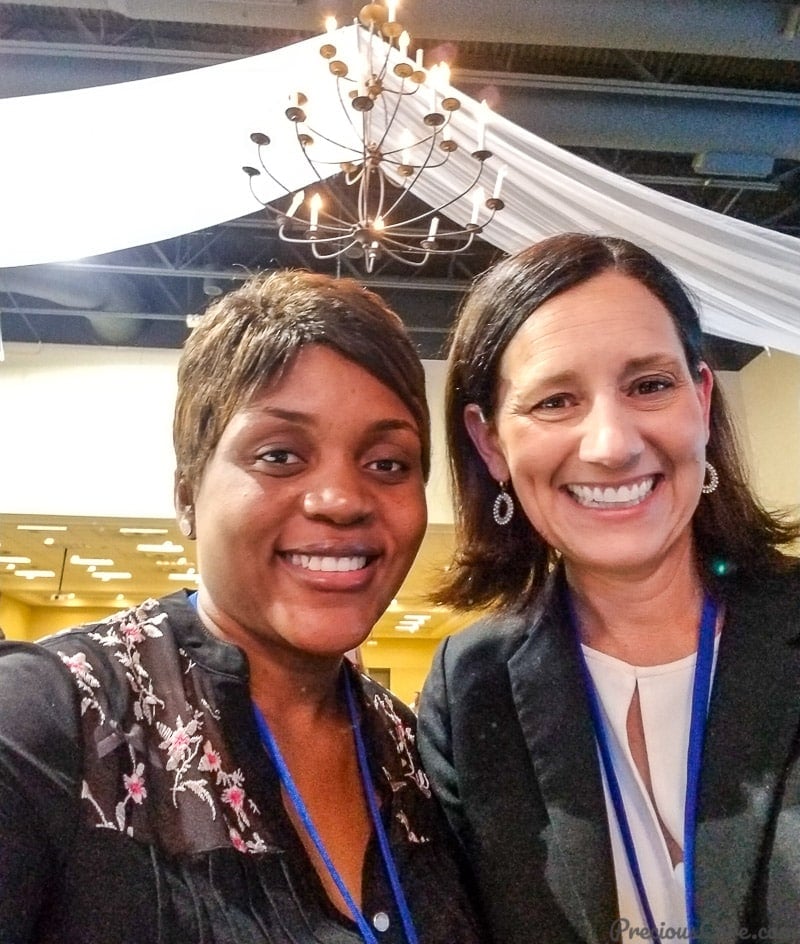 Perhaps my greatest highlight from the conference was the time I`spent with my friend, Imma from Immaculate Bites. I have been speaking on phone with Imma for a while but being with her in person, was amazing. She taught me so much about blog growth. She is the absolute best!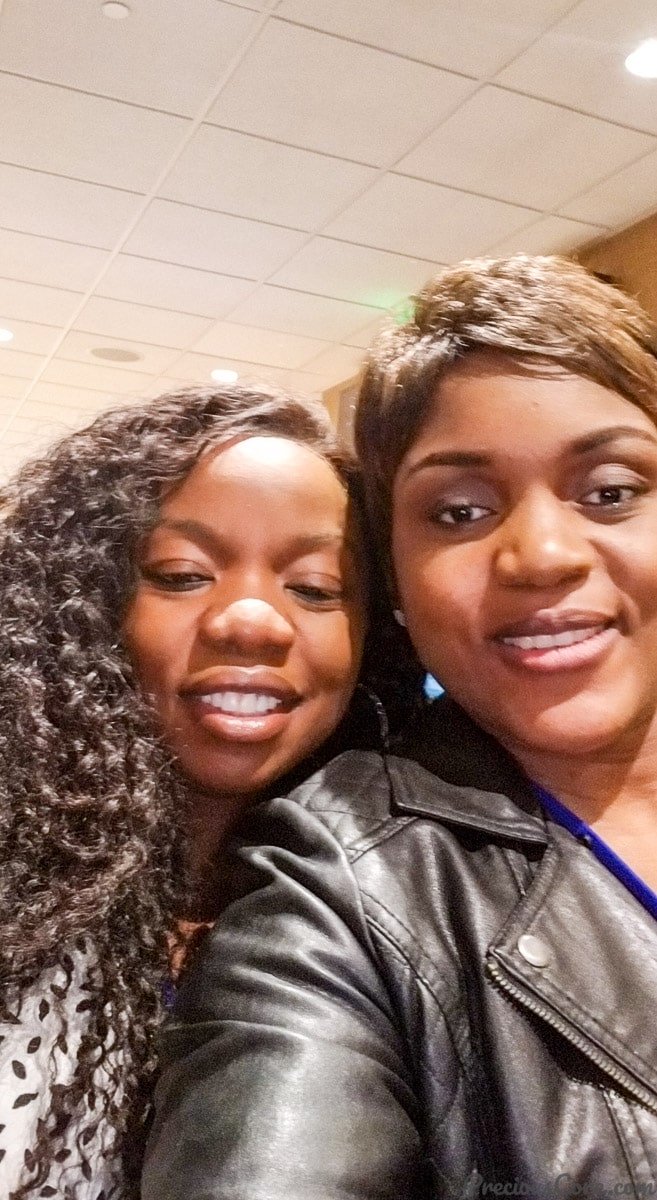 Also, it was fun to meet several Black Food Bloggers!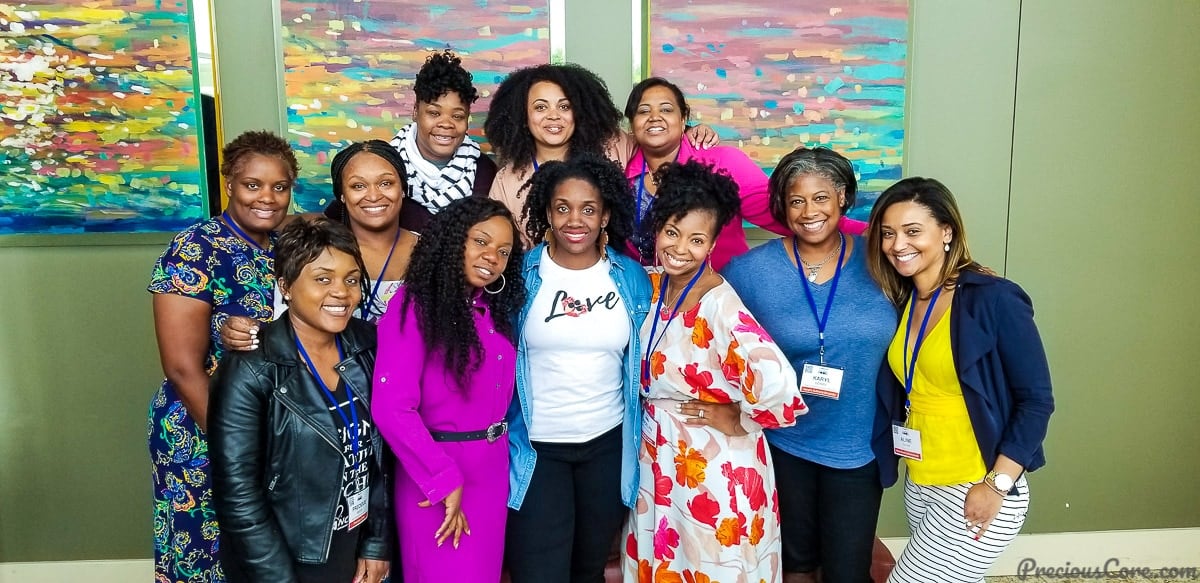 And can we talk about the food for a minute? It was a food blogger conference and there was sure some good food to go with it. I tried Korean cuisine for the first time! Glass noodles, chicken, topped with spicy mayo and another sauce, whose name I can't remember.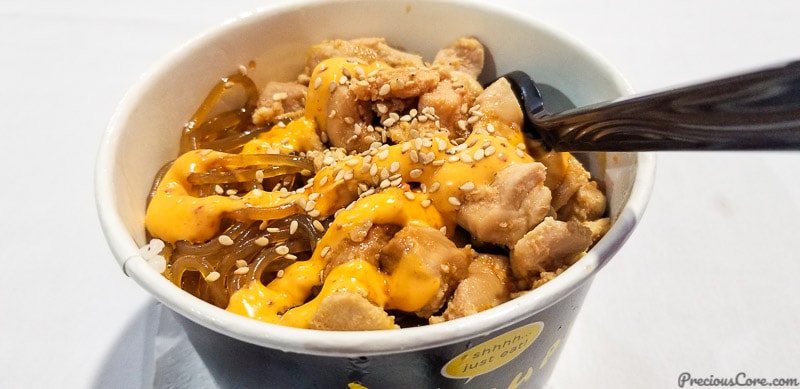 I rejected the can't-remember-name sauce because I wasn't sure if I would like the taste but the man who was serving the sauces asked me, "Are you crazy?" He went on to say the sauce was "so good". So I agreed to it and the sauce was sure good.
Also, we were served an epic dinner on one of those nights.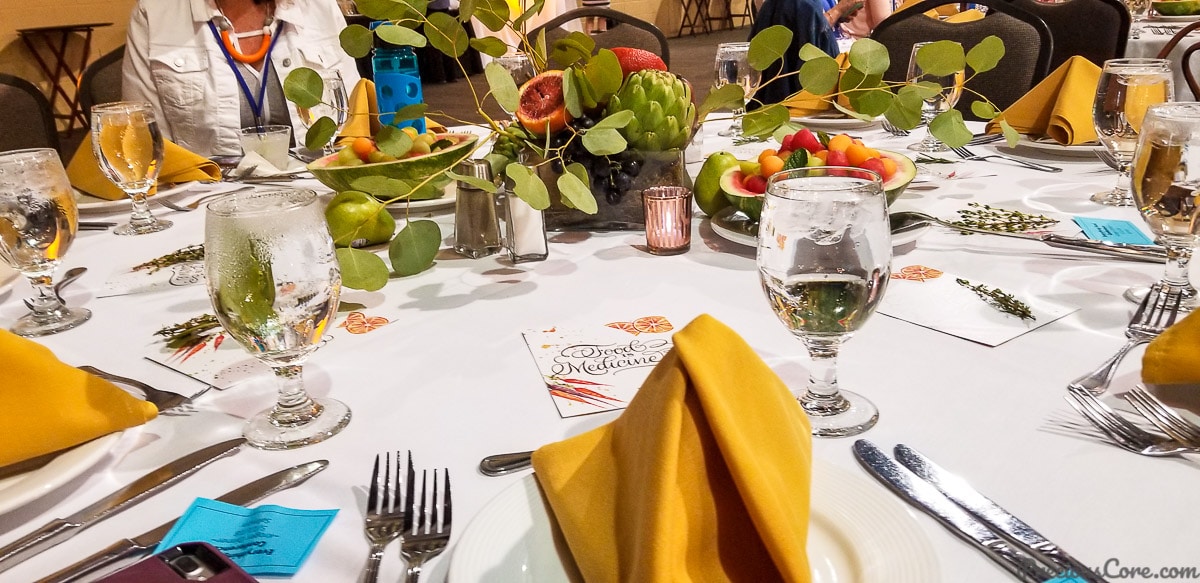 I loved the watermelon fruit bowls!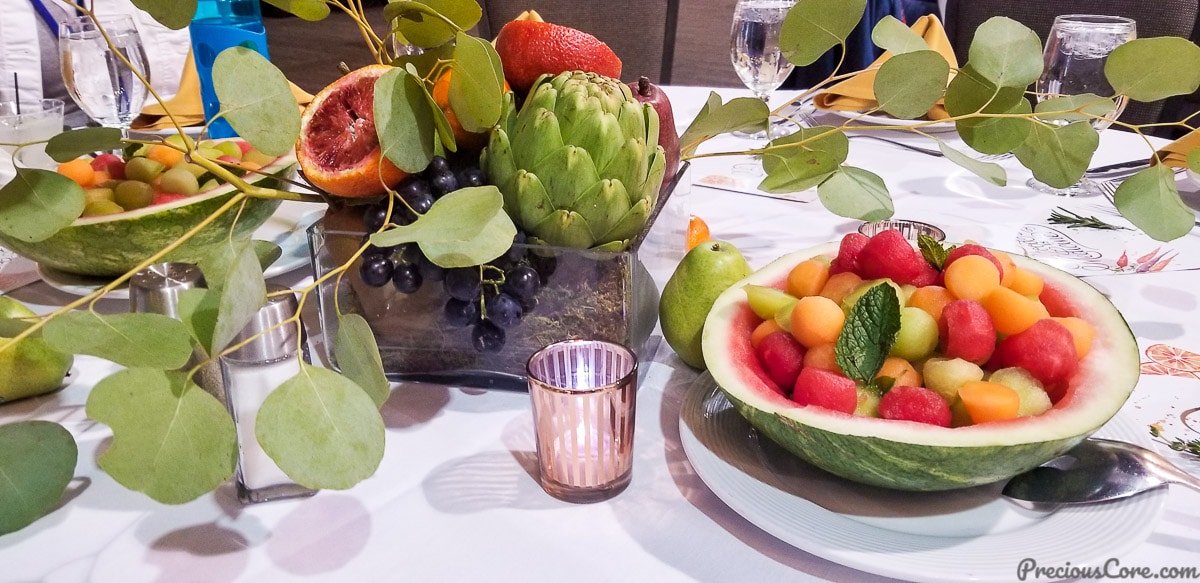 I had salmon and it was amazing.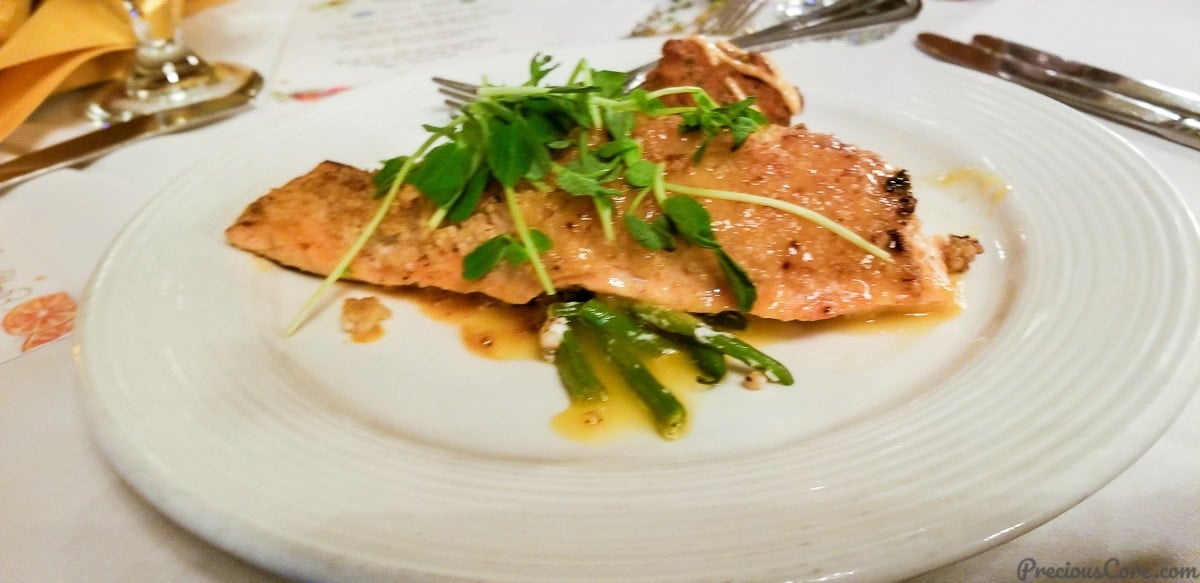 This is what the dinner menu looked like…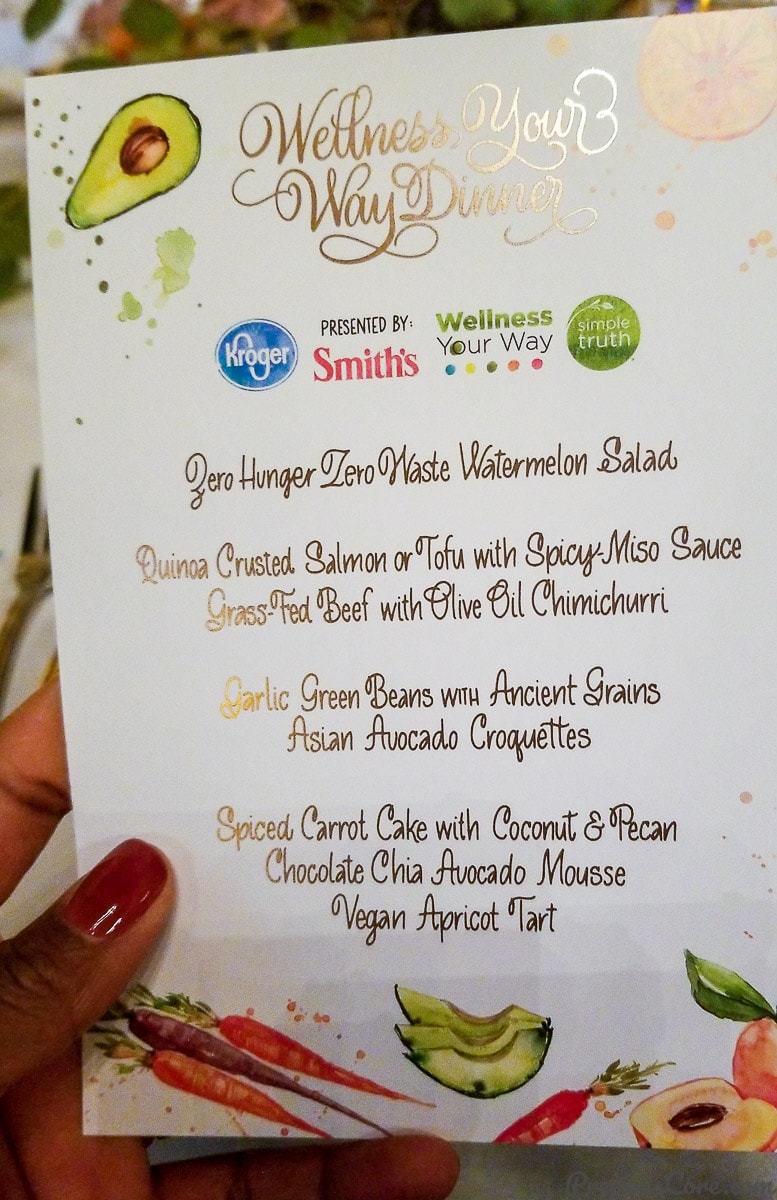 I loved the food, I loved the lessons and I loved the company at the Everything Food Conference. I left the conference so motivated to do more and do better!
If you are a blogger looking for a conference to attend, I highly recommend the Everything Food Conference, which holds every year. Go there and soak in as much as you can. It is so worth it.
Hope you guys enjoyed my recap of last week. I'll see you in the next post which will be a recipe. Have a lovely week!