KUWAIT RETURNEE TELLS IT ALL: A STORY OF TEARS, TORTURE AND TRIUMPH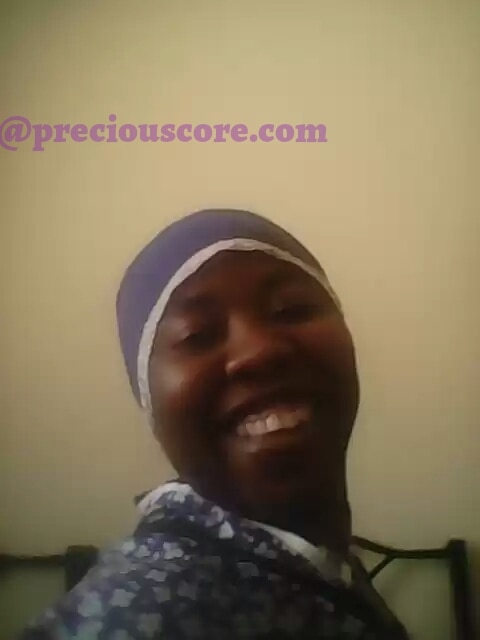 Months ago, I transcribed a viral audio of testimonies recounted by Cameroonian girls who went to seek financial security in Kuwait but were turned into slaves. You can read that
HERE
. I followed that with a report digging deeper into the Kuwait saga
with pictures and a video
. My stories led the brother of the lady pictured above in her maid attire in Kuwait, to contact me. Her name is Awah Francisca Mbuli and Kuwait represents a very dark stage in her life. Thankfully, she is back in Cameroon and seeking ways to sensitise people against falling into the Kuwait trap. I have been in touch with her for a while now and she recounted her story to me. Her story gave me goosebumps. Read below:
"I used to work in a cocoa store here in Kumba as a garage secretary but my salary was far less than my expenses. It was 50,000frs ($100) so I decided to stop work in January 2014. From that January it was not easy for me and my family at all, since I have always been the backbone. My and I had a bus. He too was not and is not doing anything serious. He is just a motor spare part demarcher (a "demarcher" is someone who links buyers to sellers.)
I started hearing about Kuwait in April 2015. We wanted my fiance to go there but the travel agents convinced us that sending men there is expensive. So we made a plan that I will go, work for a while then raise enough money for him to come too while will allow our son with my mum.
I heard about Kuwait from friends who were already there and also posters that were put all over my town. Also, messages about travelling to Kuwait were aired in our local television stations. I was going over to Kuwait to work as an English language teacher as the travel agent in Cameroon told me. I never had any links with the agents in Kuwait. I only communicated with the agent here in Cameroon and he promised that I was going over there to teach English and ask me to prepare myself, which I did by buying a new dictionary, First Aid in English, and many other teaching English aids like CDs.
The agent's girlfriend was in Kuwait and he told me she was teaching English there. He had cute pictures of her on his phone. He asked me to pay 500, 000 frs for my trip but after bargaining, I payed 300,000 frs for the whole process. I got the money by asking help from many people including a friend in the United States.
My visa was given in early May and everything was in Arabic Language except my name and date of birth. I left Cameroon on Tuesday the 26th of May 2015 at midday to Kuwait with the intention to work in Kuwait and in turn assist my family back home. I arrived Kuwait on Wednesday the 27th at 2 a.m.
On arrival in Kuwait I experienced a lot of inhumane and degrading treatment at the airport. The airport police officials where shouting at us. They asked us to seat on the floor since we were many and the seats were not enough. When we even tried to lean on the wall they will shout that we should not touch the wall. I met with about 300 girls from Cameroon, Ghana, Nigeria, India, Bangladesh, Philippine, Nepal etc. We stayed at the airport for almost 11 hours. After the regulations and police formalities at the airport, I proceeded to get my luggage, then sat with other girls who where waiting to be picked up by their agents or sponsors, that's those who sponsored our trip to Kuwait.
After 30 minutes a man came carrying a baby boy of about one year old, and called out my name, Francisca. I owned up, grabbed my luggage and followed him outside the airport. Before entering his car I asked him if he was my agent, he said no that he is the one who sponsored me from Cameroon to Kuwait. I asked again, "I'm here to teach English, are you taking me to my school or our residential areas?" He replied, "no". He said me sponsored me over to Kuwait to come
serve as a nanny to his two kids and as his house maid. On entering the car his wife was inside with a baby girl of about two months old. She briefed me on my duties, and my passport was taken immediately before the car kicked off and that was the last time I held or saw my passport.
In that house I was taking care for the two babies while their parents went to work or stayed at home. I also cleaned the house, did the laundry of everybody that the man, his wife and the two children from their scarfs and pants, clean the bathroom, ironed all clothes including their underwears, and equally did the cooking, on a daily basis.
The same day I arrived, they allowed me to rest only for 30 minutes, then I got up and started working. I was not working only in my sponsors house but in his mother-in-law house too every weekend. I had no time to rest and only three hours to sleep. They threw away my Bible, confiscated my

iPad

, seized some of my African dresses and I was not allowed to own a phone. They gave me their phone to call Cameroon just once a week."
Here is a video of Francisca doing laundry in Kuwait:
"I lived in that house for three weeks from the 27
th
of May to the 17
th
of June 2015. I was the only maid. I will get up at 5:30 a.m take care of the younger baby while my madam prepared to go to work. By 7:00 a.m the man too will leave for work, also leaving behind the older kid. From that 5:30 in the morning I will be up till 2:00 a.m. the next morning before I will go to bed.
That's how I worked on a daily basis. I washed all the dirty feeding bottles that were used by the baby in the night, and sterilized them. After that, I bathed the babies then tried to make them sleep. When they slept, I put clothes into the machine, while cleaning the house and the bathroom. By the time the clothes got ready, the babies were up too. I will feed them, then put the younger one in her bed, and the older one will be crawling around while I ironed the clothes. Some times I squeezed time to cook my food because the family was very used to ordering food or sometimes the woman eats in her mother's house on her way back from work, while the man usually went to the beach nearly everyday with his friends and they always had barbecue. So I had to try for myself or go hungry. Most of the time, I slept without food or showering since there is hardly time off from the children. This was the routine for this three weeks,
One fateful day, the two month old baby choked seriously and I was scared to death. Then I made the decision to leave that house. I first told them that I need to present myself to the agency that brought me to Kuwait. My master told me to forget about the agency. Then I decided to frown until they noticed that I was not happy. I no longer pampered the children because I used to sing for more than an hour for the children. So, that day my master begged me and asked to know who had wronged me. I insisted that I wanted to go to my agent. He got angry and took me to the agency without my cloths and no salary. He just left me there without a word. And that was the last time I saw them.
Just about an hour later at the agency an Arab lady came looking for a maid that will work in her house and also teach her children English Language. She was welcome by the secretary at the agency. she is called Riena, a lady from Bangladesh,the Arab lady talked and arranged my sale with her, and she bought me for 650 Kuwaiti Dinar. I went with her and the secretary at the agency promised that my former master will bring my luggage to the agency, and the agency driver will bring them to my new house. We left but on reaching the lady's house, her 6 children said they don't like a black maid.
Few minutes after I was taken back to the agency. Another Arab lady came in and in the same format bargained my price and the Arab lady consistently called the figure in English. While in their car as we headed home the lady brought up a conversation. She said that secretary sold me very expensive and it seemed she made a commission out of my sales. She said 730 Kuwaiti Dinar is much.
On reaching the house my madam introduced me to her three sons, 17, 16 and 14. While there, I worked from morning till 12 midnight or 1:00 a.m. I worked in the gardens in a very hot weather of about 50o C on a daily basis. I cleaned the whole house on a daily basis. It was a very big family house it has three floors. I cooked, did the laundry and ironing of all the members in the house. The first floor was made up of my little room and bath room, the water and electricity power control room, the laundry room, the ironing room and a very big gym and gym office. The second floor was the family living space; it was made up of, the master bed room and bath room, the first son bed and bath room, the second son bed and bath room; the third son bed and bath room a big sitting room and a kitchen; the down floor was made up of two large sitting room, a big dinning; a visitors bed and bath room: a newspaper store room; a parking store;a big bath room and toilet which serves the two lager sitting rooms, a very big kitchen with a small dinning inside and a long space with 15 natural flowers vases. Also attached to the house was a security man room, his bath room and my kitchen. But there was no security or driver in the house.
I worked in the garden behind and in front the house, and also took care of the natural flower vases inside the living room. I planted pears, water melon, tomatoes; basil, oranges and I had to water them everyday, sometimes twice a day due to the sandy and desert nature of Kuwait. I did virtually everything in the house including washing the cars, with very little time of about four hours a day to sleep. Apart from the hard work, I was being stigmatized by the people in that house. I ate their leftovers always stayed away when they came down to the kitchen to eat. The woman severally told me I smelled and she also said my food smelled bad. That made to stop cooking my own food and I now lived solely on stayed bread and tea. For those two months I never went out of that house. This went on for the whole 2 months 1 week I spent in that house.
The worst days in that house were the two weeks the woman

traveled

to her country, since she was from Lebanon. When she

traveled

, the man turned me to his massage machine. I was sexually harassed and abused for two weeks before I ran and sought
refuge at the Central African Embassy in Kuwait. It was then that I was fortunate to get my passport and travel back home.
Same day the lady

traveled

to Lebanon with her two younger sons, the man shouted my name and I rushed to meet him seating on the stairs. I asked him what happened and he asked me to help support him to his room, saying he slipped off from the stairs and had sprained his buttocks right deep. I did help him to his bed and I stood by the side of the bed and asked if I could go back to my room and in case of any emergency he should just call me.

Immediately

he said it seemed he will need a hot oil massage, but he concluded that I could not do that.
The next day he told me he went to the doctor that same night while I was busy elsewhere in the house. He said the doctor insisted he needed a massage. He said I should meet him up at the gym and he will direct me on what to do. I did as instructed for three days but as from the fourth day he now turned the massage into something different which I did because I was scared. The first day in that house, the lady had told me there was no, NO in the dictionary of the house.
Before the lady

traveled

, she used my first salary to buy me a phone but I was asked to use it only when I'm through with my house chores for the day. But I usually stole time and rushed to the toilet then used my phone. They had wifi in the house but I was never allowed the passwords so I bought my credit for internet all the time by sending the lady when she went out for shopping.
When I couldn't bare the workload I tried to lie to my madam that my son is sick and my mother who promised to take care of him had abandoned him that he had become now a street child. My madam's response to me was that it is very OK to go back home, but only on the condition that I pay back the money she bought me with: 730 Kuwaiti Dinars then I also pay my flight back home.
She went further to point the television in their room and said, "Look at that TV, Francisca. It is a commodity. I bought you like I bought it." I was so downcast when she said so, but I had no choice than to continue working since my family can never have that amount of money to pay off my slavery term and and also pay my flight. Since my first trial to escape from Kuwait did not work, I now resorted to searching for NGOs and humanitarian organisations that could help me return back to my country. I searched on both the internet and on CNN since they always advertised freedom projects.
During my stay in the last home (just about three weeks), I had been so close to CNN till one day, the advert "Freedom Project" was being broadcast. They showed some freedom fighting NGOs and Associations. I hurriedly copied the names of these organisations. Then I contacted the National Human Trafficking Resource Centre (NHTRC) in US after seeing their advert on CNN. I was fortunate to have a reply from them and the Polaris, based in the U.S. They told me they could not connect to me directly but will get an NGO in my country to communicate with me under their supervision.
They sent me the addresses of two NGOs, one a women's NGO based in the Central Region and the other, Justice and Peace Commission (JPC) Bamenda Archdioceses. I wrote to both of them through emails. Only JPC Bamenda did reply. That same day I got a reply from the Coordinator of the JPC, Laura Anyola Tufon. She called me severally that day despite her busy schedule because she realised I was losing my memory and sense of reasoning.
She acted like my parents (since my real parents scarcely called me because it was so expensive to call me in Kuwait and vice versa). Laura asked everything about me and what will be needed before my freedom will be guaranteed (that is refunding the amount spent for me to travel to Kuwait, the amount paid to the agents by my masters, and paying my flight back to Cameroon, which was worth up till 1.800.000CFA).
She was confused, because she needed to save me as soon as possible since I was very sick and could not bear the very harsh conditions and the sexual abuse on daily basis. This was not easy, and was taking a longer time than expected. Laura advised me to be strong. We prayed over the phone and later that same day sent me a prayer which I respected and prayed fervently. From that first day we did exchange mails everyday:
Finally I was able to run away from my home on that fateful Friday the 21st of August 2015. The man and his son has gone to the mosque as usual. I communicated with one Cameroonian girl I had never seen but we knew each other from a Facebook group chat.
Immediately she accepted to come with a taxi and pick me up to the Togo Embassy. She asked if I had money and I said yes because it was just a week since they paid me. I packed some things and allowed the rest in that house she came and we ran to the Togo Embassy. On reaching there, the gateman refused me

entry

. He said the ambassador refused taking runaway African maids in. It was very hot outside, but I had no choice. I stayed outside for about 3 hours until that same girl came out and suggested we go to the Central African Embassy. She didn't know the address but we explained to the taxi driver and he drove us there. I was granted refuge and was chanced to speak to the diplomat the next day, a Saturday.
That same day he called my master on the phone. He denied all the abuses he had done to me but came to the Embassy. He talked with the diplomat, then went back home and brought my passport. Then he took it back saying he will take it to the police the next day so that they will cancel my passport so I will never enter any of the Gulf States; that is Kuwait, Qatar, Bahrain. He also said that I had just five days to be in Kuwait and after that five days I will be jailed if am still in Kuwait. My master brought my passport on a Monday and I immediately told Mme Laura and another goodwill Lady in the US. Before Mme Laura could pay my flight that lady in US paid it. I immediately wrote Mme Laura and told her to stop. I finally returned home on Wednesday the 26 of August 2015."
Here is Francisca on the day she returned home. She tells me her face was burnt due to the harsh weather conditions- very hot sun. She had to stay under this hot sun for hours to care for gardens.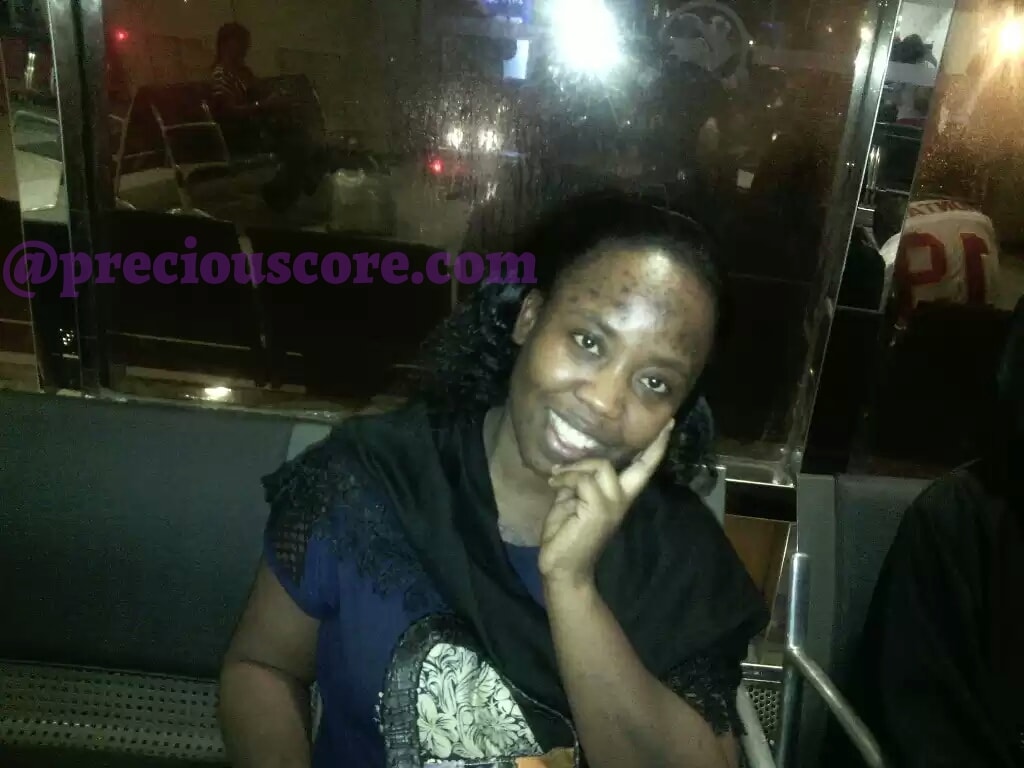 Here is Francisca now!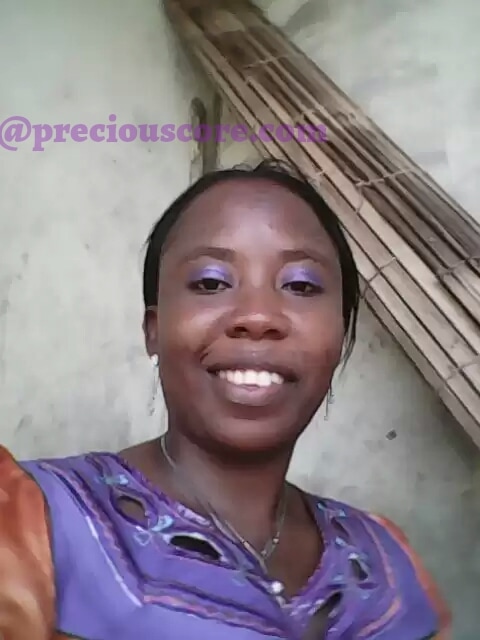 Days ago, she facilitated the return of 3 girls from Kuwait. Watch the viral video of their return HERE.
I have created a GoFundMe page for Francisca so those willing to help this survivor can assist her to begin a small business. Click HERE to contribute. Thank you for your support!