KWACOCO BIBLE
Published Jan 21, 2017
Updated Sep 26, 2018
I'm a little emotional here because this is the very first recipe I ever shared on this blog, two years ago. Wow! You can view it here with my very archaic photography, then. So after getting tons of request, I had to make a video for this goodness called Kwacoco Bible. I don't know why Bible is a part of the name. But this I know: this grated-cocoyams-wrapped-in-banana-leaves-and-cooked thing is delicious. That was a really long way of saying Kwacoco Bible!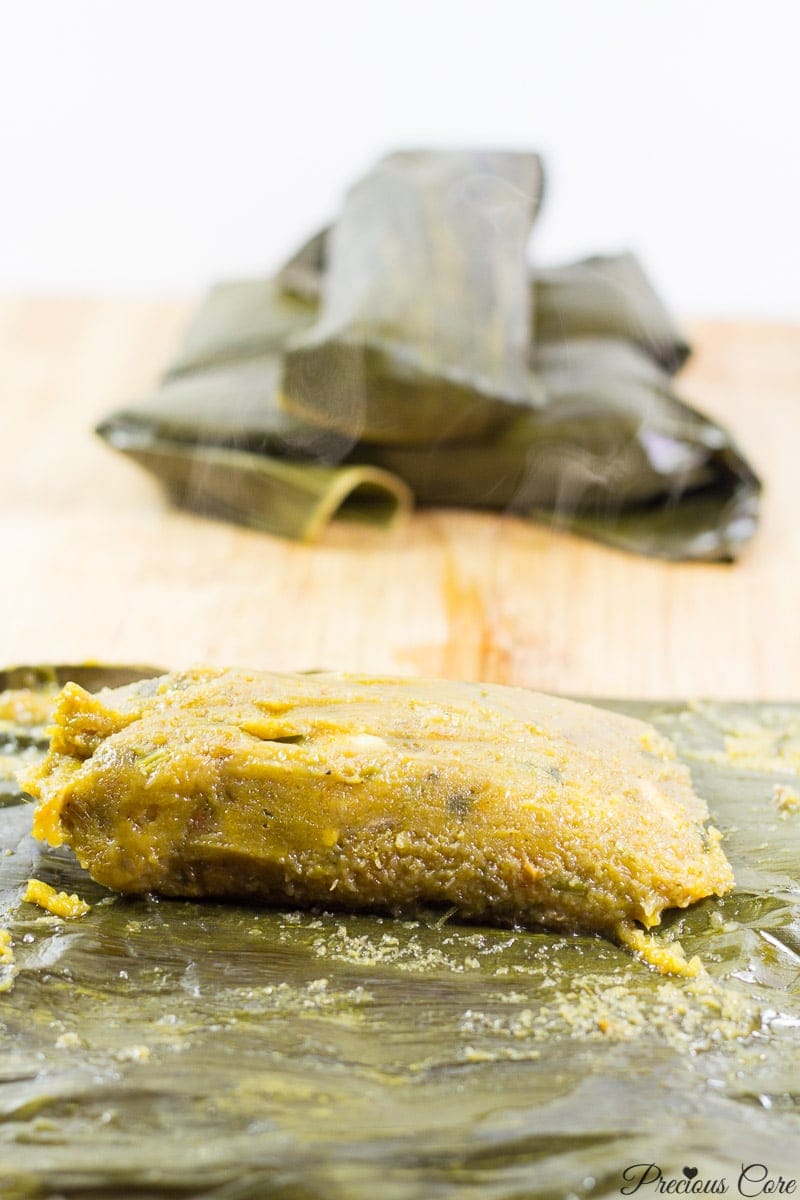 Kwacoco Bible is mostly eaten by the Bakweris in Cameroon. It you would like to know more about the meal, check out my initial post where I tell a sweet back story. Traditionally, it is wrapped in banana leaves but if you can't find banana leaves, use aluminium foil. Find the detailed recipe at the end of the post.
AND press play below to watch me making some.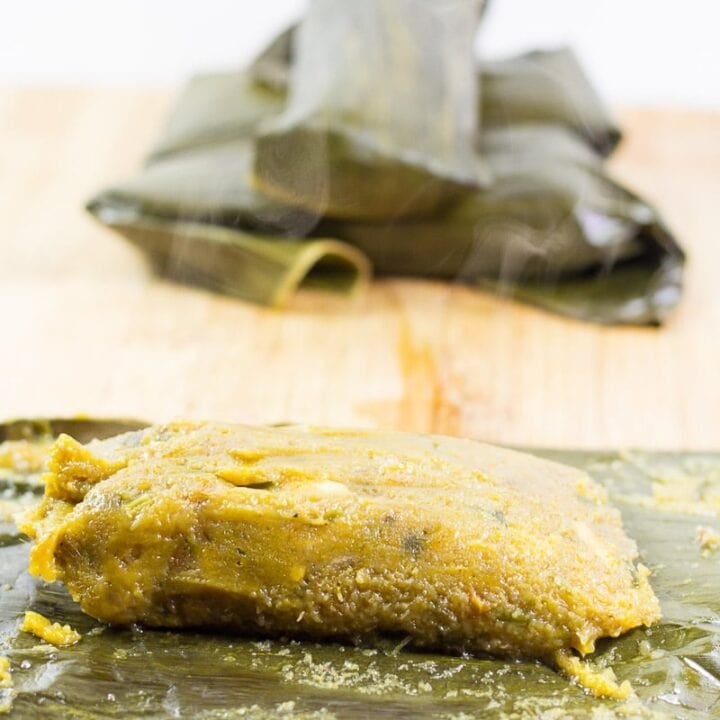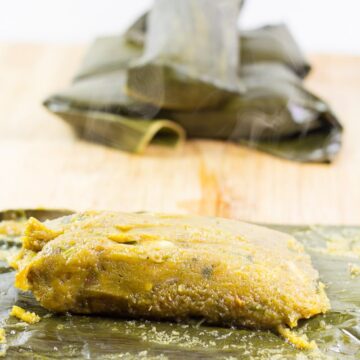 Kwacoco Bible
Grated cocoyams mixed with fish, and seasoning and cooked in banana leaves. It is an insanely delicious Cameroonian delicacy!
Ingredients
7

medium cocoyams (taro)

1

cup

palm oil - lightly warmed

1

cup

smoked fish - flaked

1

cup

crayfish - roughly blended

3

small seasoning cubes (Maggi)

1/2

teaspoon

salt

1

scotch bonnet pepper

1/2

bunch

cocoyam leaves (or spinach) - chopped
Instructions
Peel cocoyams then use a grater to grate into a smooth paste (please see video). You could use a food processor to process.

Mix together grated cocoyams with salt, Maggi, palm oil, spinach and fish until everything is well incorporated.

Prepare pot by lining the under with banana leaves or aluminium foil. Wrap about 3/4 cup in each portion of banana leaves or aluminium foil. Place the litte wraps into the prepared pot.

Cover all the wraps with some more aluminium foil of banana leaves then add in water to about half way of the wraps. Let it cook for one hour.

Every 15 minutes, check and add more water so it doesn't burn. When it has cooked for one hour, allow the water left in pot to dry up then turn off the heat.
Notes
You could enjoy Kwacoco with some Canda Stew on the side. So good!
Nutrition
Calories:
394
kcal
|
Carbohydrates:
20
g
|
Protein:
13
g
|
Fat:
29
g
|
Saturated Fat:
14
g
|
Polyunsaturated Fat:
3
g
|
Monounsaturated Fat:
10
g
|
Cholesterol:
72
mg
|
Sodium:
579
mg
|
Potassium:
755
mg
|
Fiber:
3
g
|
Sugar:
1
g
|
Vitamin A:
2105
IU
|
Vitamin C:
11
mg
|
Calcium:
77
mg
|
Iron:
1
mg