Marriage Killer: Comparing Your Marriage With Others
Published Aug 28, 2014
Updated Apr 27, 2017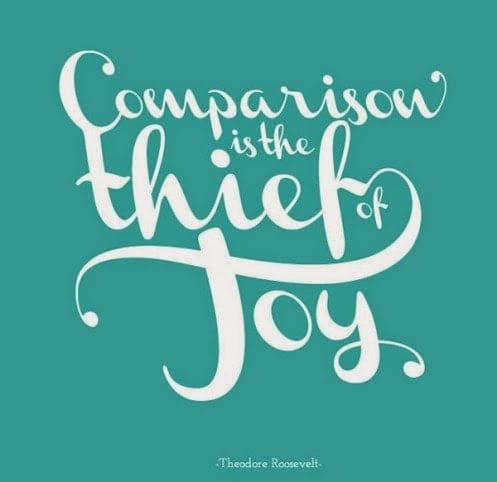 Eposi knocks on Susan's door and is answered by a cheerful voice,
"yes, come in!"
As she gets in, her eyes greet a variety of groceries, which Susan is busy sorting out of shopping bags and boxes. Their conversation goes like this:

Eposi: My friend, it looks like you just returned from the market.
Susan: Yes ooo! My husband gave me money to buy groceries for the house.
Eposi: Good for you, my friend. My stupid husband only gives me 3000 Francs for a whole week (shows her three fingers to Susan). I wonder what he does with all the money he is making.
Susan: My sister, I thank God for my husband ooo. He gives me 20,000 Francs for food every week. We hardly lack good food in this house.
Their conversation continues, with Eposi lamenting and Susan boasting. At the end of her visit, Eposi is bitter, jealous and ready to confront her 'good-for-nothing' husband. That evening she lets all hell loose on him.
"When are you going to start doing things like a real man in this house?" she shouts angrily.
Before her stammerer husband can gather his breath to reply, she drops another bomb:
"Susan's husband gives her 20,000 Francs every week for shopping but all you give me is 3000! 3000 miserable Francs, Peter!"
An enraged Peter rushes towards her and lands a slap on her face. What follows that evening is a battle of words and fists.
That's a typical example of an outcome of comparing your partner to another. I do not support the slapping part but likening your marriage to that of others could lead to unpleasant consequences. The story above may pertain to women but men are equally guilty of this. Sometimes they compare their wives to the wives of their friends and this makes them feel inadequate.
No two marriages are the same. Even identical twins have their differences. So no matter the similarities between your marriage and another, stop comparing!
Another wrong parameter people use in comparing marriages is movies. In a movie, you watch a perfect gentleman who treats his wife like a queen. After watching him, you begin to see your husband (who has been doing his best for you) as a beast. By the way, the man you watched in the movie is an actor who has been divorced five times in real life!
Comparing your marriage will only make you dissatisfied. You can admire good aspects in other relationships but do not covet. Stop wishing you were Mr. X or Mrs. Y. Work on YOU to make you better.
Someone will always have a better spouse, a better house, a better career and a better job. Learn, like Biblical Paul to be content, no matter the circumstances (Philippians 4:11). That is the way to happiness.