MY FAVE FIVE GOSPEL SONGS
Published May 01, 2016
Updated Apr 26, 2017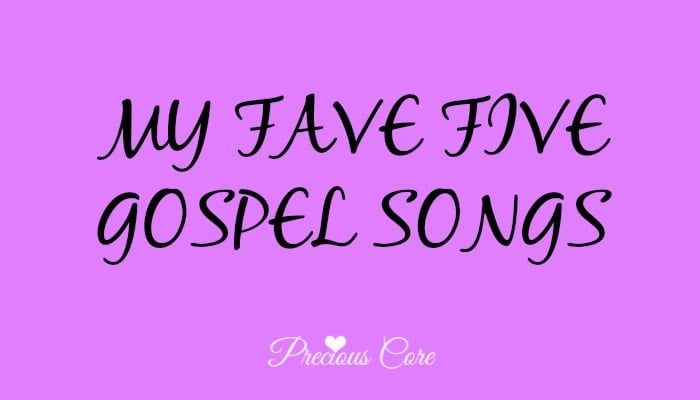 Gospel music is the reason why I could wash a single plate for five minutes, singing and nodding along, completely lost in mellifluous melody . When I indulge in gospel music, it takes the grace of God for me to be 'delivered'. It is really hard to pick a few because I love a whole bunch of songs. Here are some of the songs I enjoy most right now:
1. Lord you are holy
This song is filled with powerful lyrics and the rendition is just everything. Watch this if you want a glimpse of heaven.
2. The name of Jesus
That name is matchless, powerful and above every other name. I love this song!
3. Alabaster Box (Pidgin Cover by Olgha)
The pidgin used in this incredible cover just makes Alabaster Box more meaningful to me. So soulful, so touching and a must-watch!
4. I won't go back
Oh my! This reminds me of the choice I have made to never go back…
5. Awesome God
This song just takes me right into God's presence. Who can question you God?