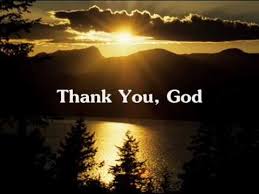 2015 has been an amazing year for me. I resumed blogging in May of this year and so far, I grown in leaps and bounds. I became vulnerable in my writing and I was able to share deep parts of my life that I will not otherwise share. I have been blessed to explore the potency that is released when sincere stories are told. Sometimes all someone needs to read is a story. Apart from this, there are a number of things that brought sunshine to 2015 for me but I can only share so much. Here are my highlights of the year:
-I had my third girl at beginning of the year with the moral support and 'labor assistance' from Mr N. I wouldn't trade that experience for anything in the world. It was just amazing that he could see his daughter being born. That experience went a long way to strengthen our relationship. Thank you, God.
-I have blogged consistently since May. This is really a big deal for me because I struggled with handling my daily activities and blogging. I have done different kinds of writing- non-fiction, self-help, recipes, investigative journalism and some with no clear-cut definition. My pen hasn't stopped speaking Thank you, God!
-I started a beauty consultant business with Mary Kay cosmetics. Through this, I have met lots of wonderful ladies. I have also learnt much about skin care and make-up. This business enables me to leave home from time to time which is so therapeutic so I say, thank you God.
-I attended a Mom's conference from which I learnt so much… not just about being a better mother but also about being a better person. God, can I even thank you enough?
-My relationship Him has blossomed… especially in the last days of the year. He has taught me to depend ONLY on Him. What peace! It is sweet to let go and let God. Thank you God.
As the final minutes of 2015 evaporate in this part of the world, I say a heartfelt, good measure, overflowing THANK YOU to everyone who has visited this blog. I can not put a price tag on your clicks, comments and tremendous support. May God bless you all abundantly.
Adieu 2015, welcome 2016.