OUR TRIP TO UNIVERSAL STUDIOS, HOLLYWOOD
We took the most amazing trip last month to Universal Studios Hollywood. Universal Studios is where lots of movies are produced. There are studios, movie sets and if you are lucky you might even meet a celebrity!
So off we went: Mr. N, the girls and I together with my niece, Natacha and her hubby, Greg. We walked the red carpet!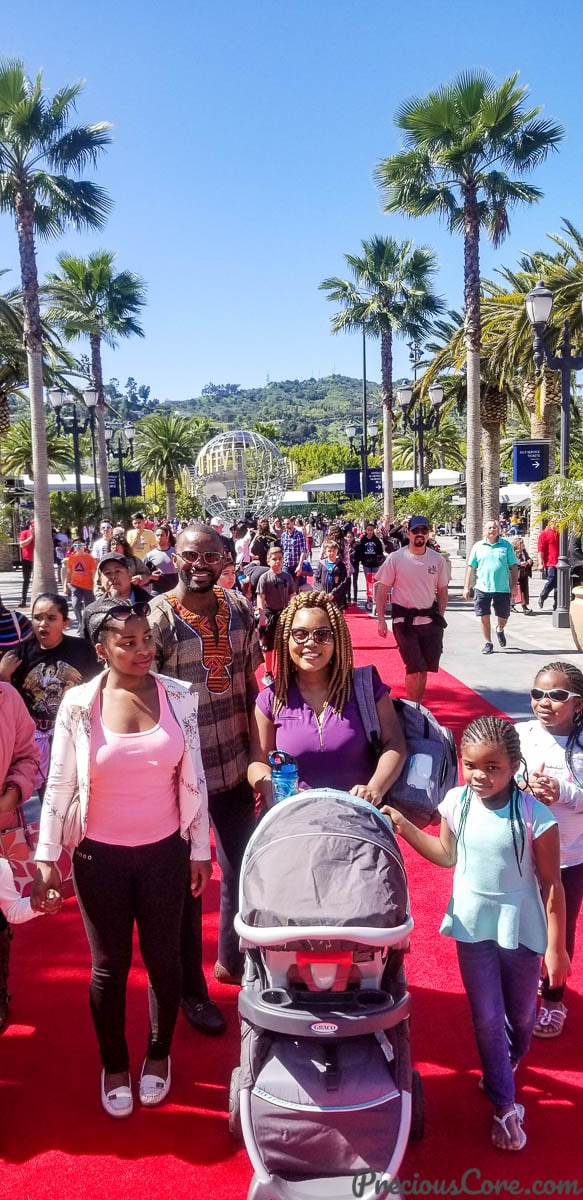 After taking some pictures, we went first for the studio tour! The queue for going on the studio tour was crazy! We waited for about an hour before getting into the tram that took us on the tour.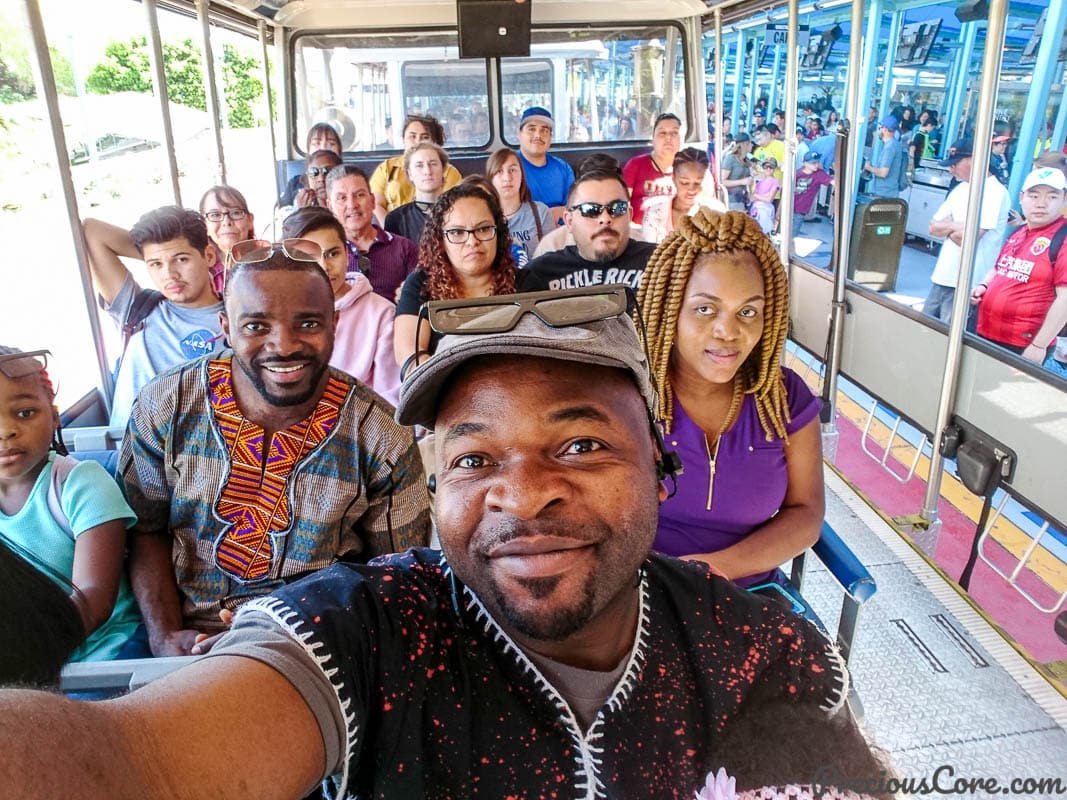 It was a one hour tour. We saw studios where lots of movies and TV shows are produced. We even saw the studio where The Voice (a singing competition) is recorded.
Then things got real as we witnessed a 3d performance by the movie character king kong. It felt more like we were in the movie and about to be eaten by creatures. It was an out-of-this-world experience. My 6-year-old even cried because it felt so real. You can see this experience in the video we took! Big thanks to Mr. N for prompting me to make a vlog of our trip and committing to taking a lot of videos.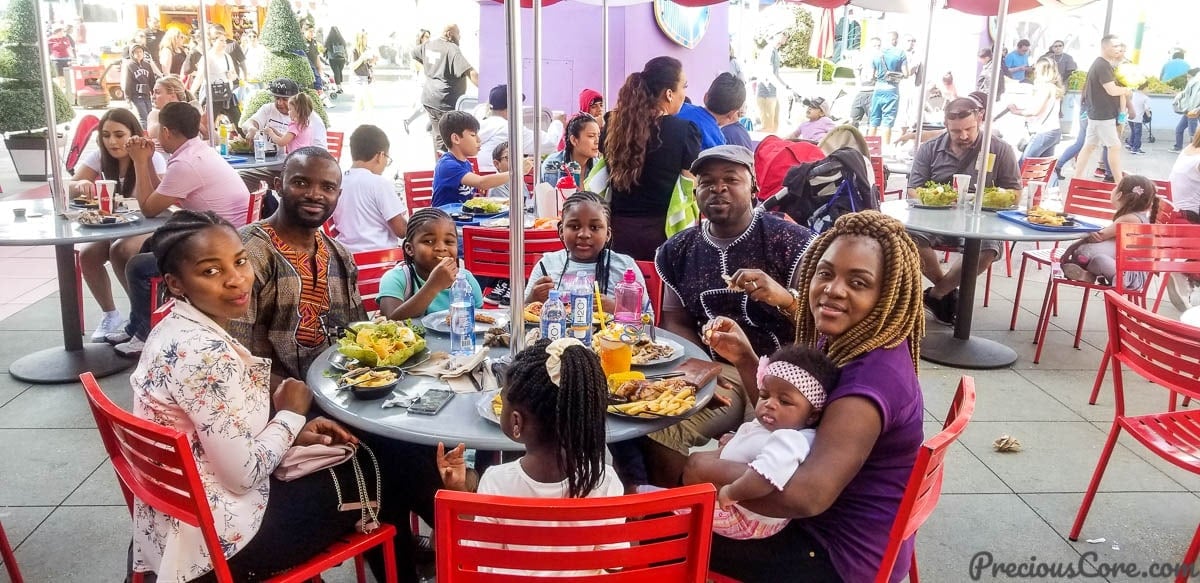 Of course, there was eating time which is my favorite time. Most of the restaurants I wanted to try had people lined up waiting to eat. So I settled for one with few people waiting. Even then, it was hard to find a table. One family quickly stood up an offered us their table especially as my baby was crying and needed to be fed. So thankful for them.
I had grilled chicken, fries and some sweet corn on the side. Basic delicious food. Oh, I also had a "smoothie" which was so creamy, so fruity, so sweet, so sinfully delicious. I have no regrets.
Also, we went to a place called Super Silly Funland where the girls went on a fun ride. I couldn't go on the ride with the baby so I sat and waited while the others took the girls.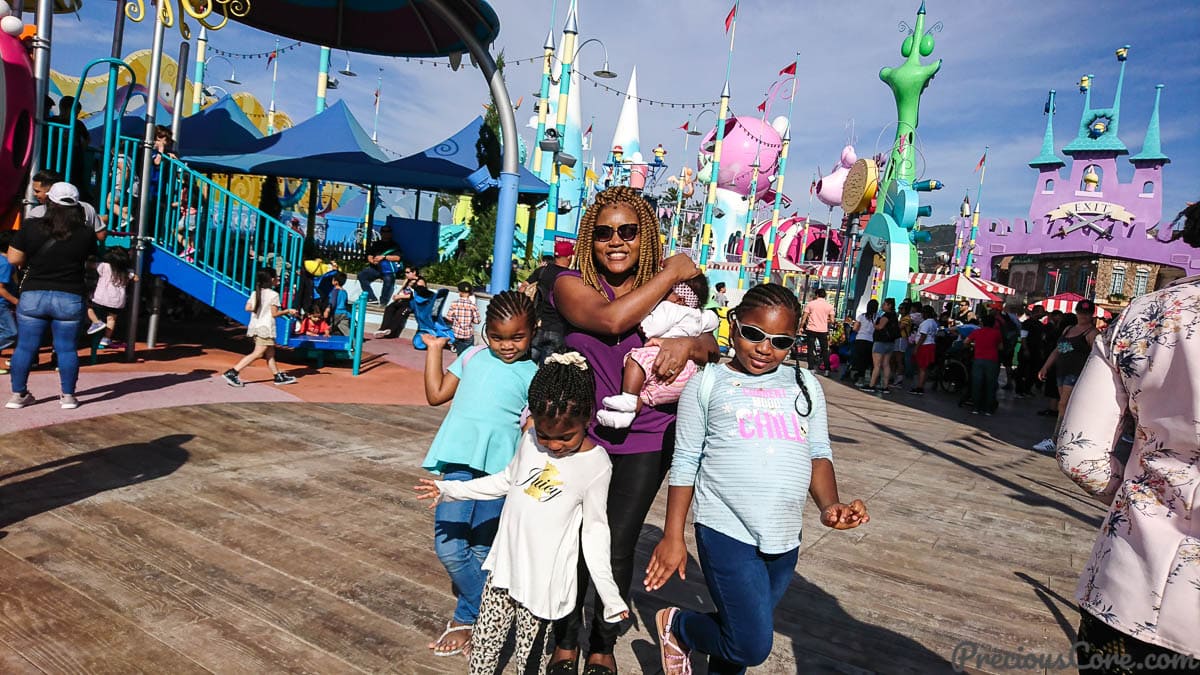 The streets of Universal Studios are filled with interesting things to look at. Like there was a man and woman peeking through the window of a house just talking like they were a real-life husband and wife from many years ago chatting with people passing on the street. The woman even had rollers on her head and there were clothes hanging on a drying line before her. It was fun to watch them!
I also saw this make-believe shop which reminds me of some of the stores we have back home in Cameroon.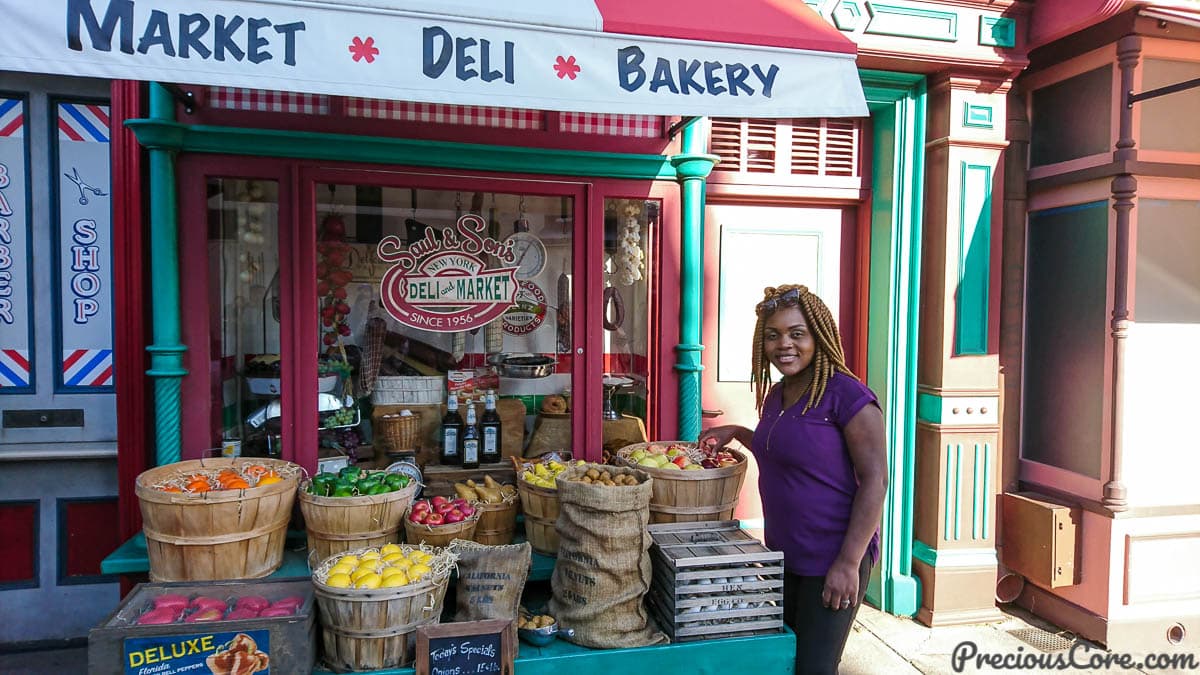 We had a full day of fun! You can see more about our trip on my YouTube video. You can watch below and hope you enjoy a little glimpse into our family time!