This plantain puff puff recipe is based on puff puff recipe, which is a common African snack. The addition of plantains, another African favourite is a great twist to this well-loved snack. A bite of this is like having fried ripe plantains and puff puff at once. It is the best of both worlds - so tasty and equally very easy to make!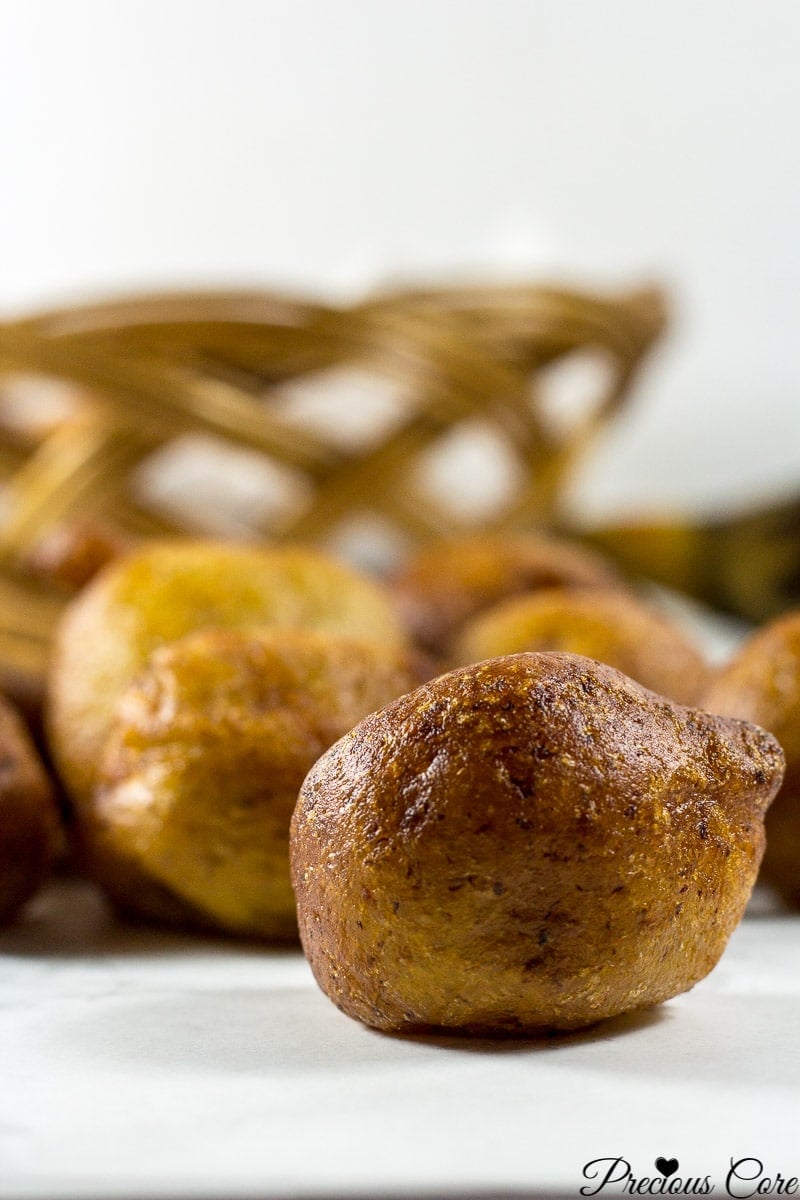 The other day, Mr N came home with lots of plantains. I fall in love with my man over again each time he walks through the door with any form of food stuff. To me, it is romantic. So he bought plantains and I was so happy because I have this sense of security when there's enough plantain in my kitchen. That means my plantain favourites like Poulet DG and Plantain Porridge can happen.
This time around, none of those happened because my plantains got ripe so fast! After grilling some, I decided to go on a plantain adventure with with the rest. First up is this plantain puff which I simply made by blending overripe plantains and adding to regular puff puff ingredients.
We had it for breakfast. It was so good, my girls didn't want to stop eating. I had to make them stop because I didn't want them eating too much fried food at once. It was a real battle for me to stop eating too. Plantain puff puff is the very definition of wickedly delicious. No, I'm not kidding.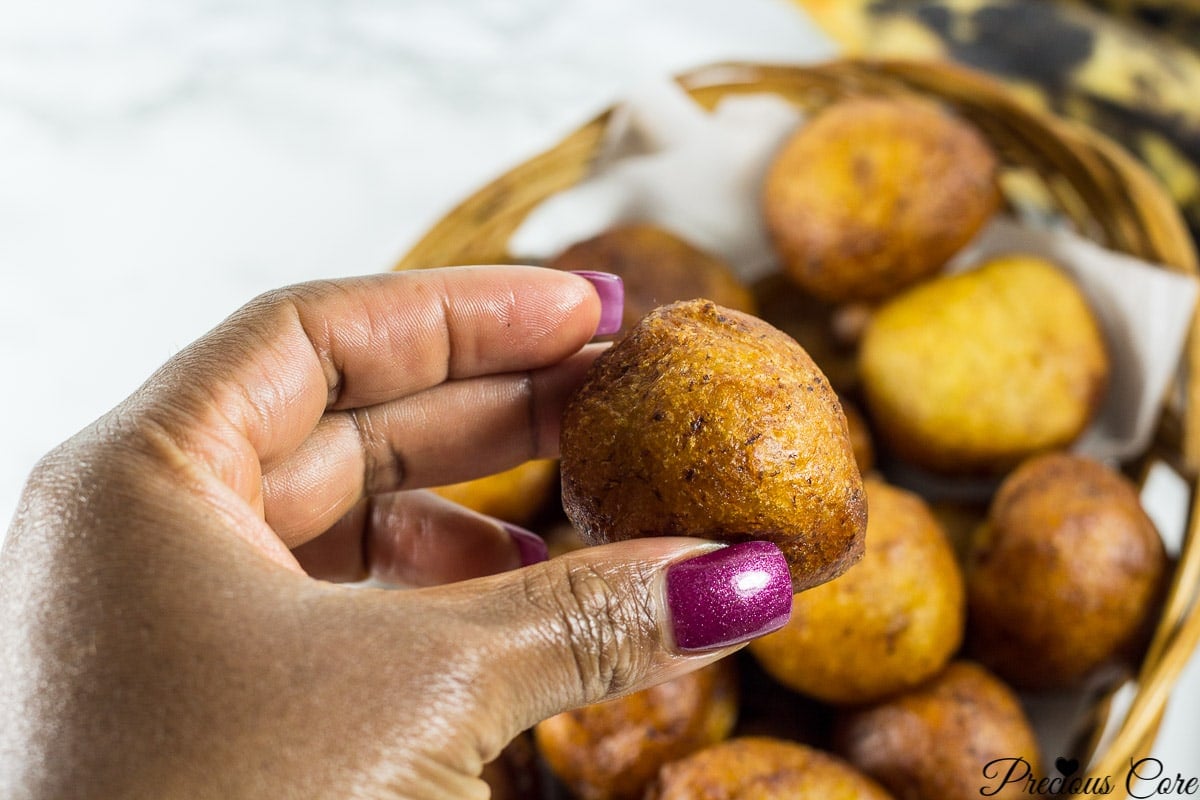 I shared a photo on my Facebook page and Instagram and my life changed. By my life changed, I mean requests for the recipe started pouring in from the North, South, East and West. So I did what any good foodie who loves to share will do. I made a video to document the perfect plantain puff puff recipe and I took more pictures so I could show you guys this awesome deliciousness.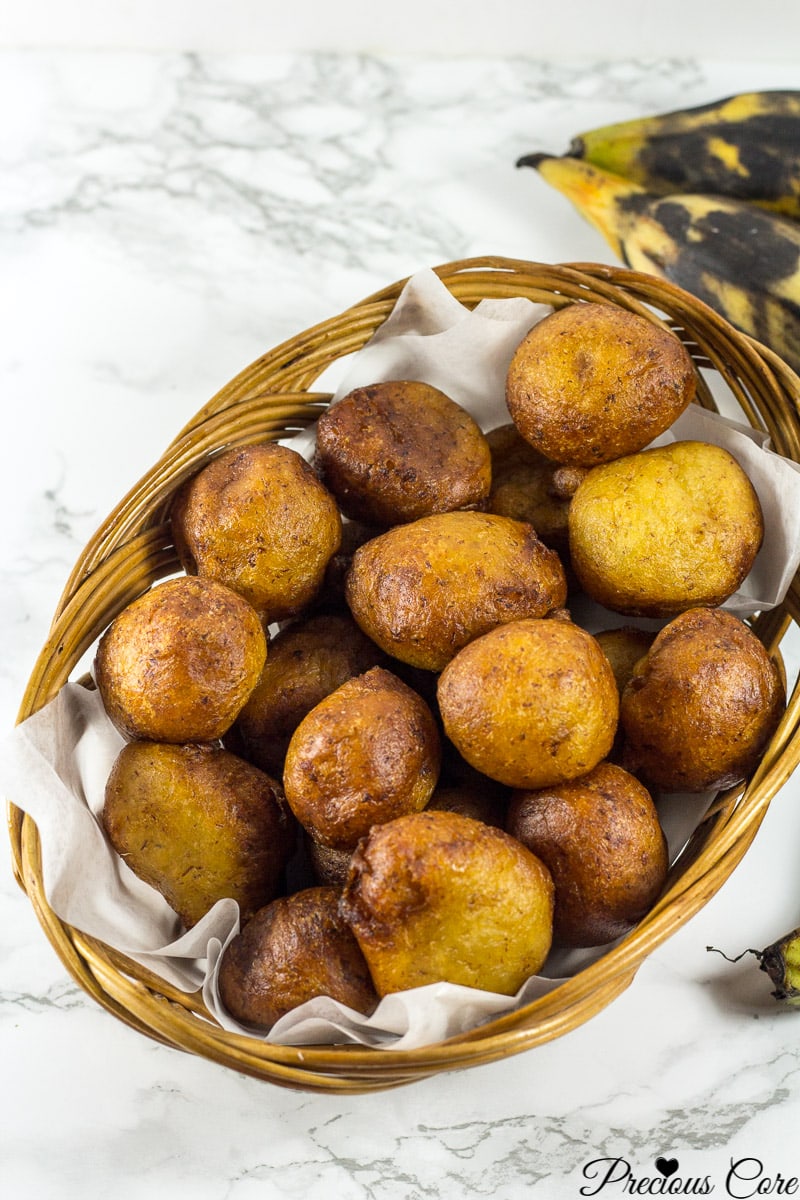 Now listen: don't you ever ever ever throw away your overripe plantains. Use them to make these plantain balls and you won't regret it. They are sweet, fluffy on the inside and so tasty! And you do not need to add any extra sugar - the plantains are sweet enough. The secret here is to use plantains which are very ripe and soft. When plantain is overly ripe, the skin changes from yellow to black. The blacker, the better.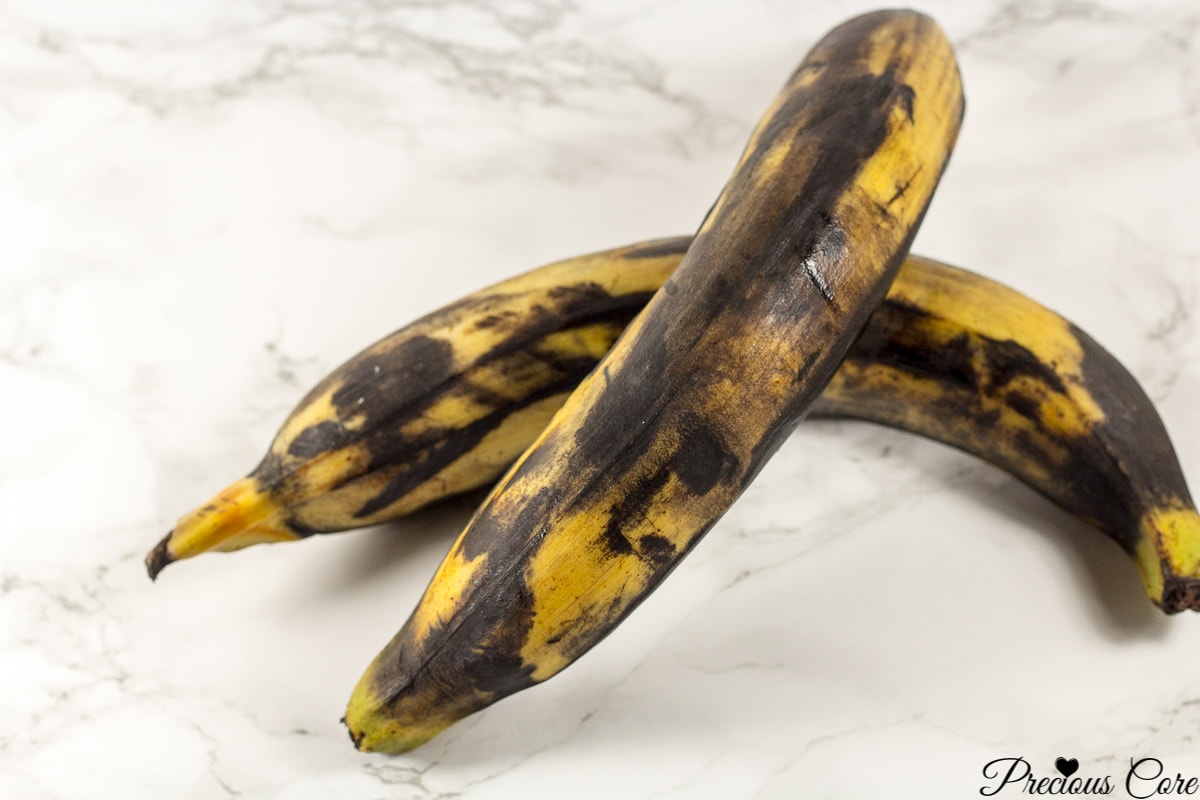 Plantain puff puff is very easy to make. As you'll be able to see in the video, it is a no-fuss recipe. Hope you enjoy this new love my family has found! If you have not subscribed to my YouTube channel, click here to subscribe so you never ever miss any of my videos. More are on the way, I tell ya.
Watch how to make plantain puff puff: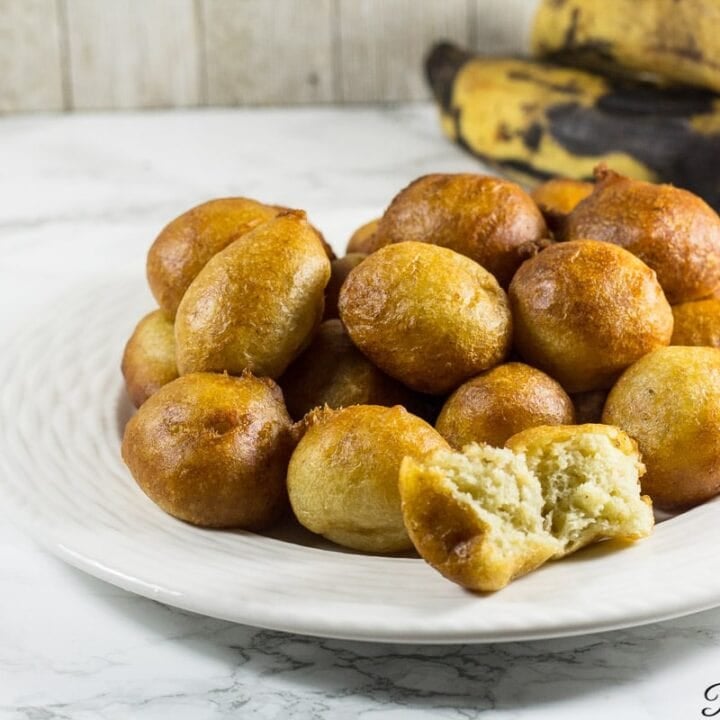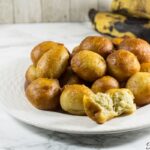 Plantain Puff Puff Recipe
Puff Puff is a popular African street food that is insanely tasty. This version is made with overripe plantains. It is a great way to use up overripe plantains. I must say here that it is slightly addicting. I had to stop my kids from consuming too much. They didn't want to stop eating. It may happen to you too.
Ingredients
2

large overripe plantains

3

cups

all-purpose flour (375 g)

2 ¼

teaspoons

active dry yeast

11/2

cup

warm water

½

teaspoon

salt
Instructions
Pour half a cup of warm water into a large bowl. Add in your yeast and set aside.

Peel the plantains and blend together with remaining 1 cup of water until smooth. Alternately, you could mash the plantains in a bowl with a fork then add the water and stir to combine.

Pour blended plantains into yeast mixture. Add salt and stir well. Add in flour in little bits, stirring each time you add some. Stir to form a batter. You should be able to hold the batter in your hands without it falling out quickly. If it is too light, add more flour. If it is too thick, add more water.

Cover the batter with plastic wrap and let it rest for about 40 minutes.

Heat oil in a large pot for 5-10 minutes on medium heat (350 degrees F or 180 degrees C). Drop tablespoonfuls of batter into the oil to fry. Be careful not to overcrowd the pan. Let the balls cook for about 5-10 minutes until golden brown. Flip the sides half-way through. Remove and place on paper towel to absorb excess oil.

Ehen, if you make this recipe, please snap a picture and share with me on Facebook or tag me on Instagram. I'll love to see!