PRAYERS FOR FRUIT OF THE WOMB – DAY 3
Published Apr 29, 2016
Updated Apr 26, 2017
Today, we will be asking for God to forgive every parent in waiting of their sins because scripture says our iniquity brings separation because us and God (Isaiah 59:2).
Let's pray that they shall be no barrier between them and God so that they can fully receive what He has in store for them.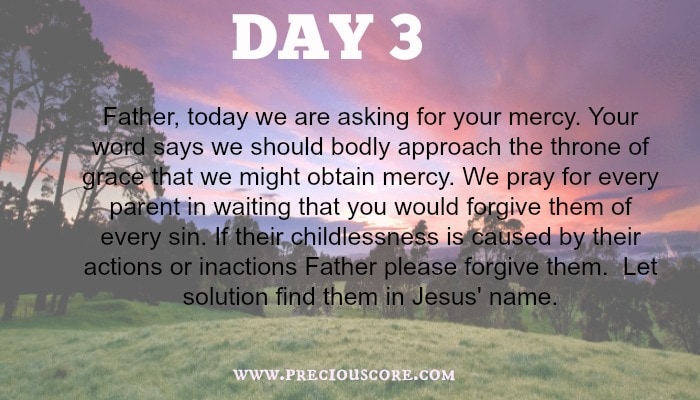 If you've been praying these prayers with me please indicate with an "Amen" below. Thank you so much for praying with me!
"
The earnest prayer of a righteous person has great power and produces wonderful results."