Stepping Up My Rice and Beans Game
Published Jul 11, 2015
Updated Apr 27, 2017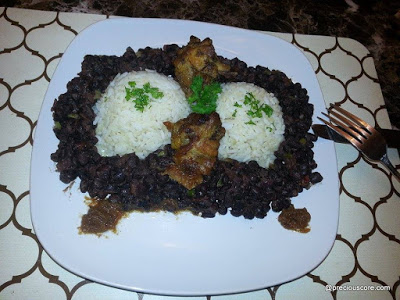 Rice and beans Cameroon style
If you attended a boarding school, then you must have eaten rice and beans many times in your small life. There is something special about this combination of rice and beans. The rice matches with the beans as though they were meant to be.

My younger brother fell in love with this dish during his days in boarding school. So each time he hears it is on the house menu, he does a small victory dance.
My "adopted" daughter also adores this dish. She will always suggest it whenever I ask her to choose what we will cook for the day.
I was thinking how rice and beans could be plated if it were to be served in a five star restaurant. That was how I came up with this: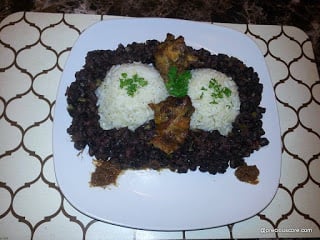 I have seen people cook beans in different ways but I must say that the method of stir frying the beans in oil, spices, with or without tomatoes takes the crown for me.
Let's get into the kitchen.
Stewed Beans

Prep time: 2 hours
Cook time: 30 mins
Total time: 2 hours, 30 mins
Serves: 4

Ingredients

Two cups of dried beans (black beans or small red beans)
3 tomatoes
1 medium sized onion
2 stems of green onions
Half teaspoon each ground garlic and ginger
2 seasoning cubes (maggi)
Half cup of oil (or more)
Salt to taste
Method

Boil beans for about one hour thirty to two hours until tender. When it's almost done, season with salt. Let it sit for a while then drain and set aside.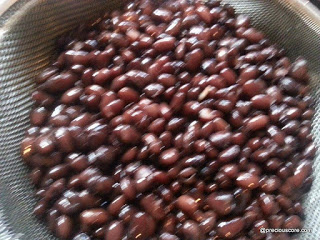 Chop onions and tomatoes and keep aside.
Warm the oil in a pot and saute the onions.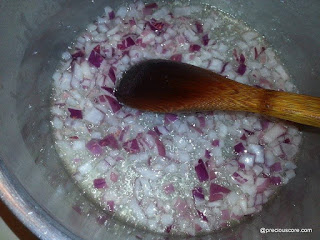 Add in tomatoes and let it fry. Keep stirring from time to time.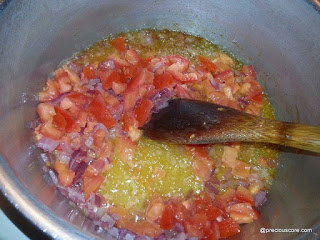 The tomatoes are ready when they are well shrunk and start sticking to the pot.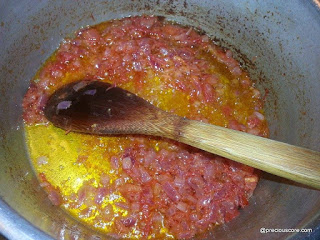 Add in spring onions and stir. Then add in garlic, ginger and seasoning cubes and stir.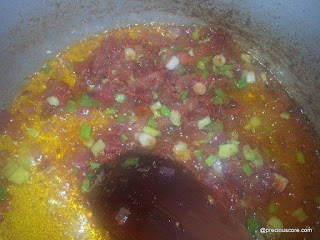 Add in the boiled beans. Mix well and allow to simmer for a few minutes. Adjust for seasonings. You can add more salt if you wish.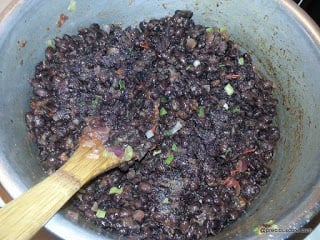 Serve with boiled rice. (Haba! You want me to teach you how to boil rice too?)
That's it! If you want to serve it the way it is served in Ma Dorothy's restaurant, then serve it like this: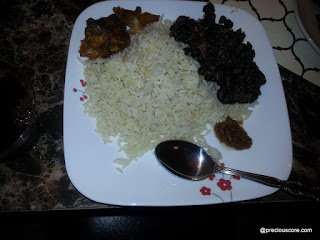 But if you want to bring a five star experience into your home, then serve it like this: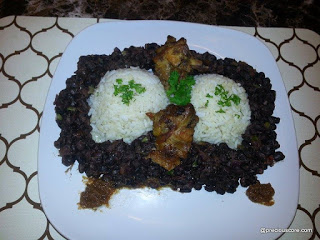 It has slices of fried chicken breasts, home made peppered sauce and it is garnished with parsley.
Enjoy your meal and you know I "luff" you right?