SUPER SIMPLE OKRA SOUP
Published Aug 12, 2016
Updated Sep 26, 2018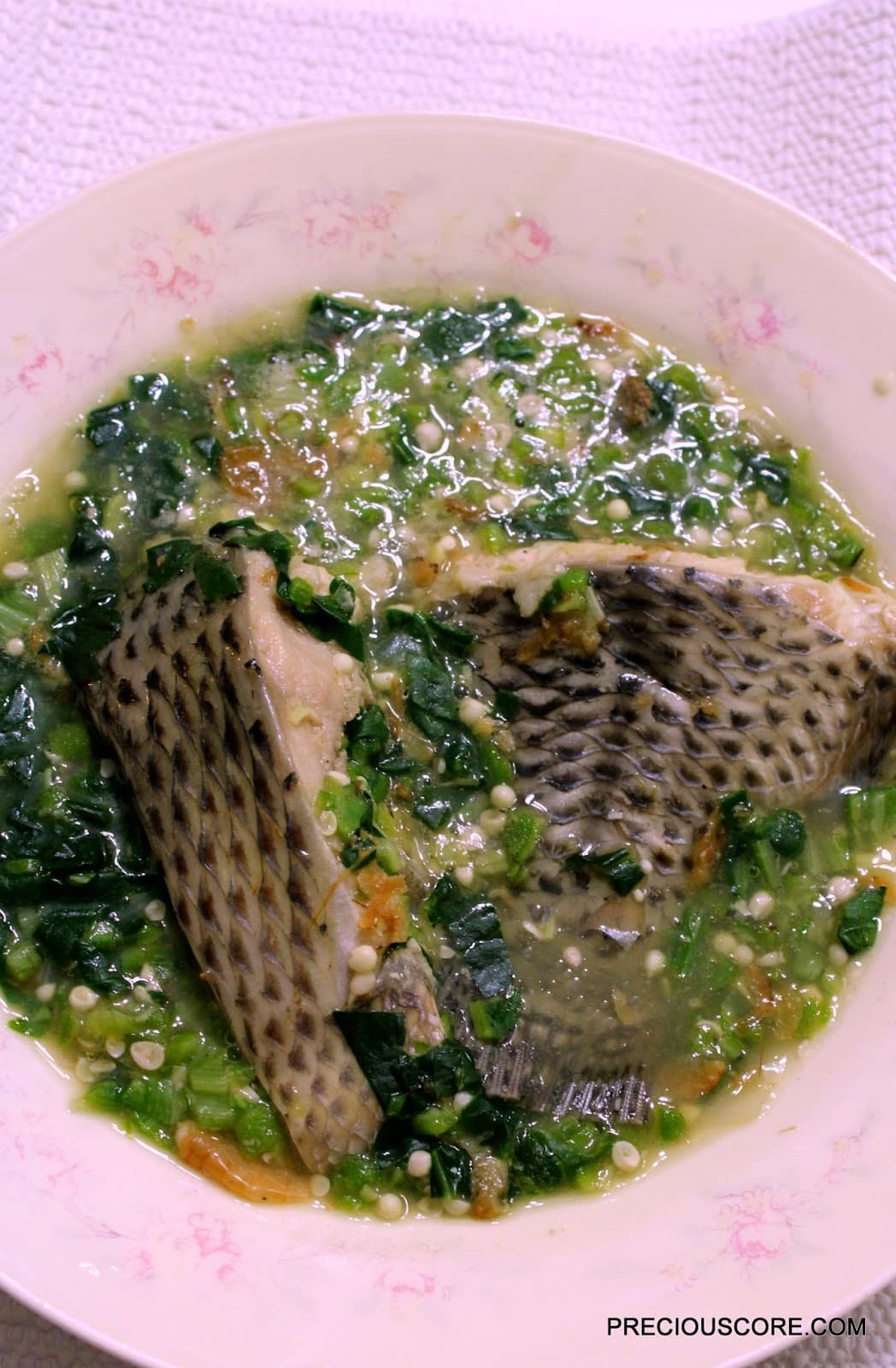 Okro eh okro
Jikokoji
Okro went to the pot oo
Jikokoji
To make some nice soup
Jokokoji
The soup was so sweet
Jikokoji.
Okro said, ehen ehen!
If you did not sing this song during your childhood then I truly pity you. Just replace "okro" with "Anna" and "pot" with "market" and… to get the original version.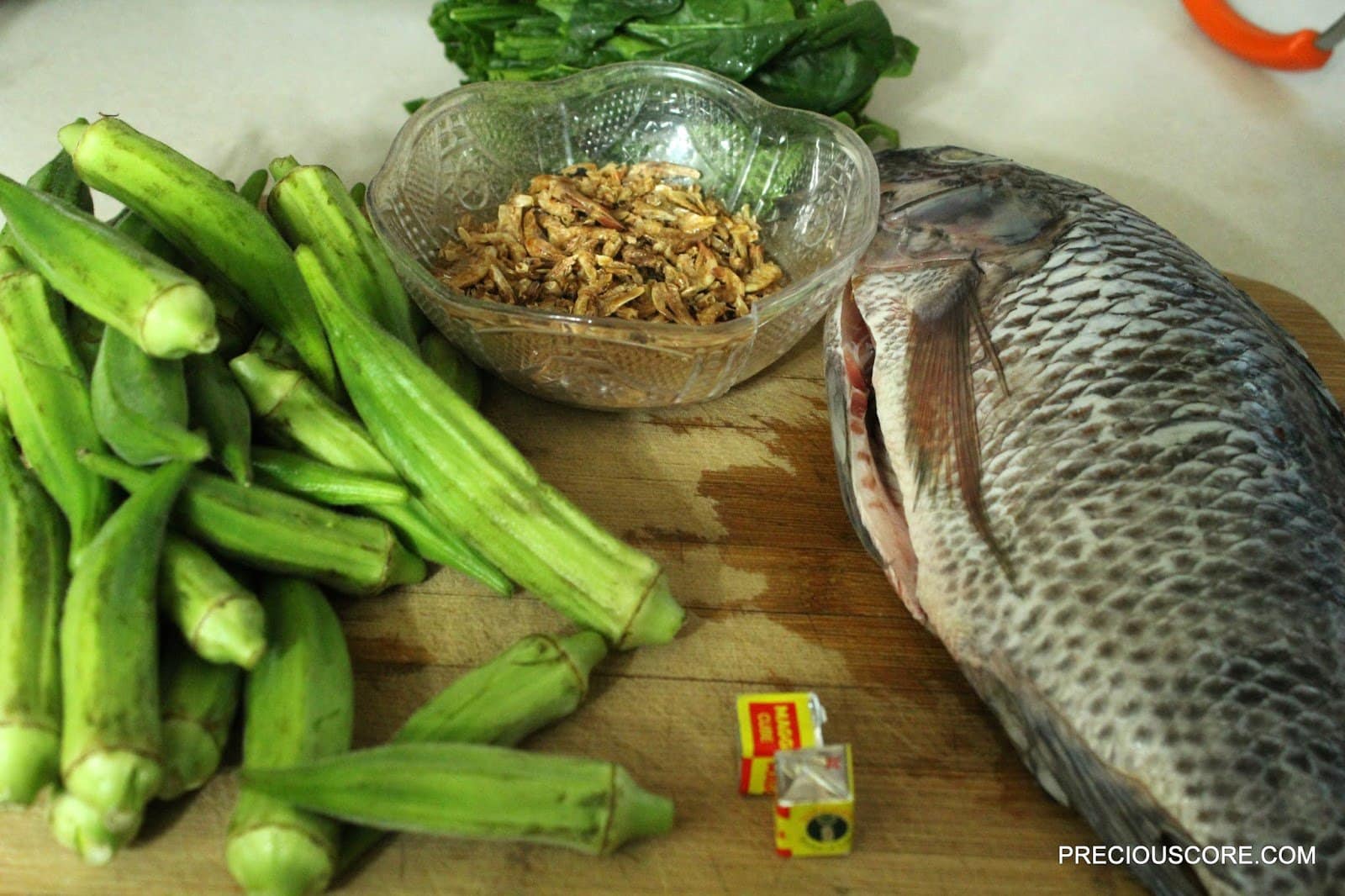 About 15 medium sized okras, 2 Maggi cubes, a quarter cup of crayfish, 1 large cleaned tilapia fish, half a medium-sized onion and a handful of spinach.
Chop the okra into circles.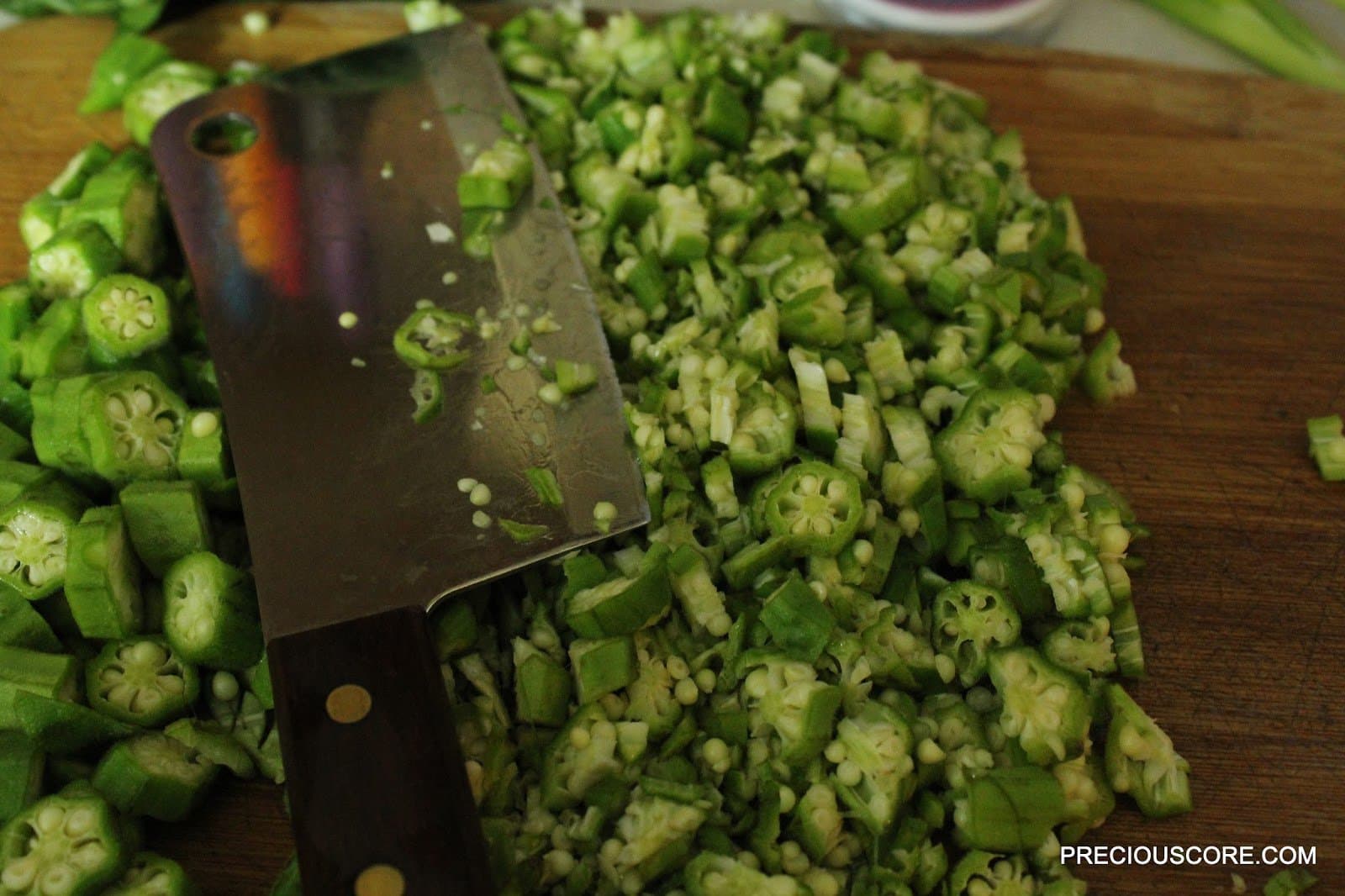 Then chop finely. This chopping process is therapeutic for me but if you find it worrisome, just grate the okras or cut roughly and pulse in a blender.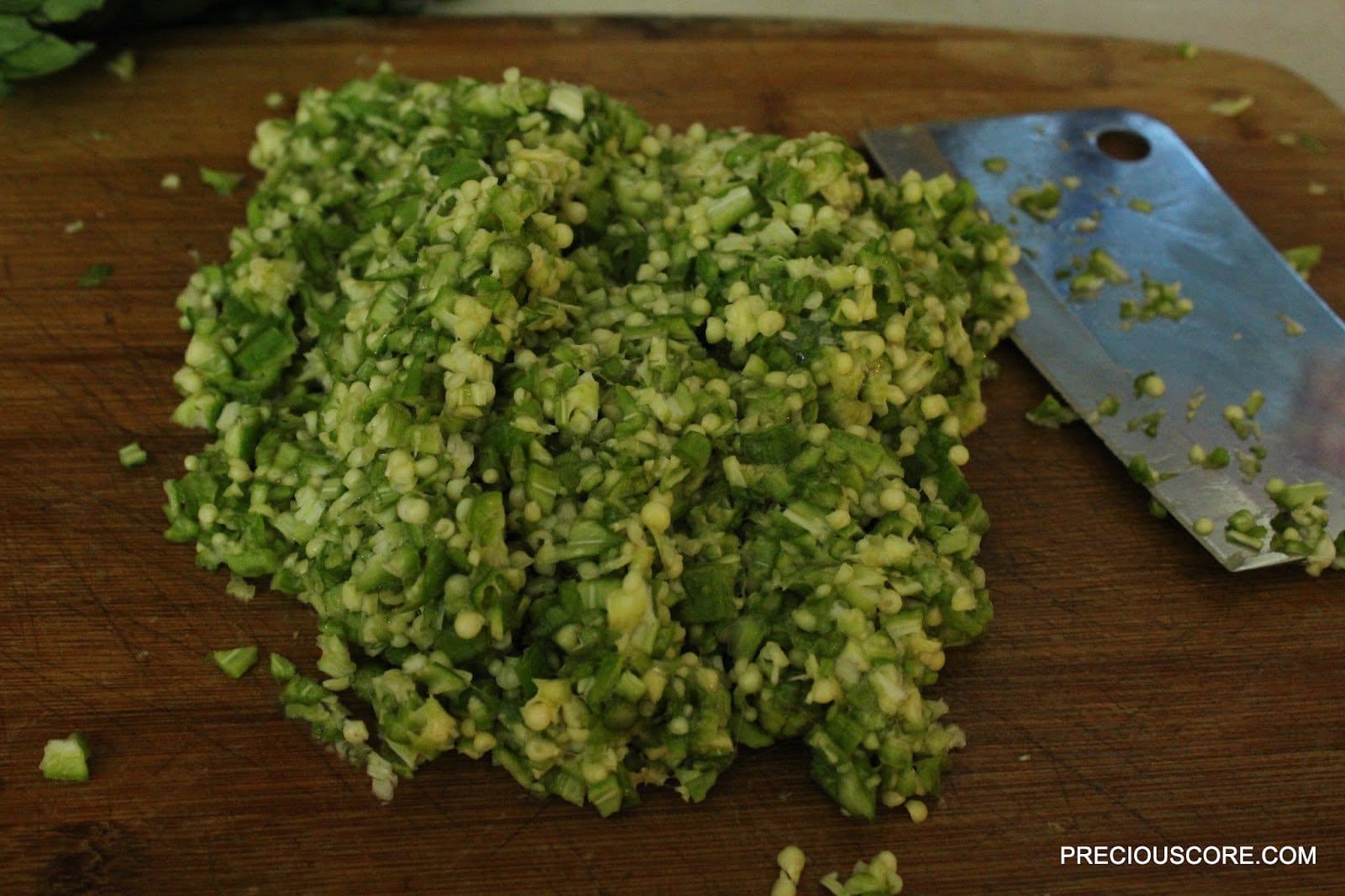 Cut tilapia fish and place in a pot with about four cups of water. Chop onions and add on top. Season with salt.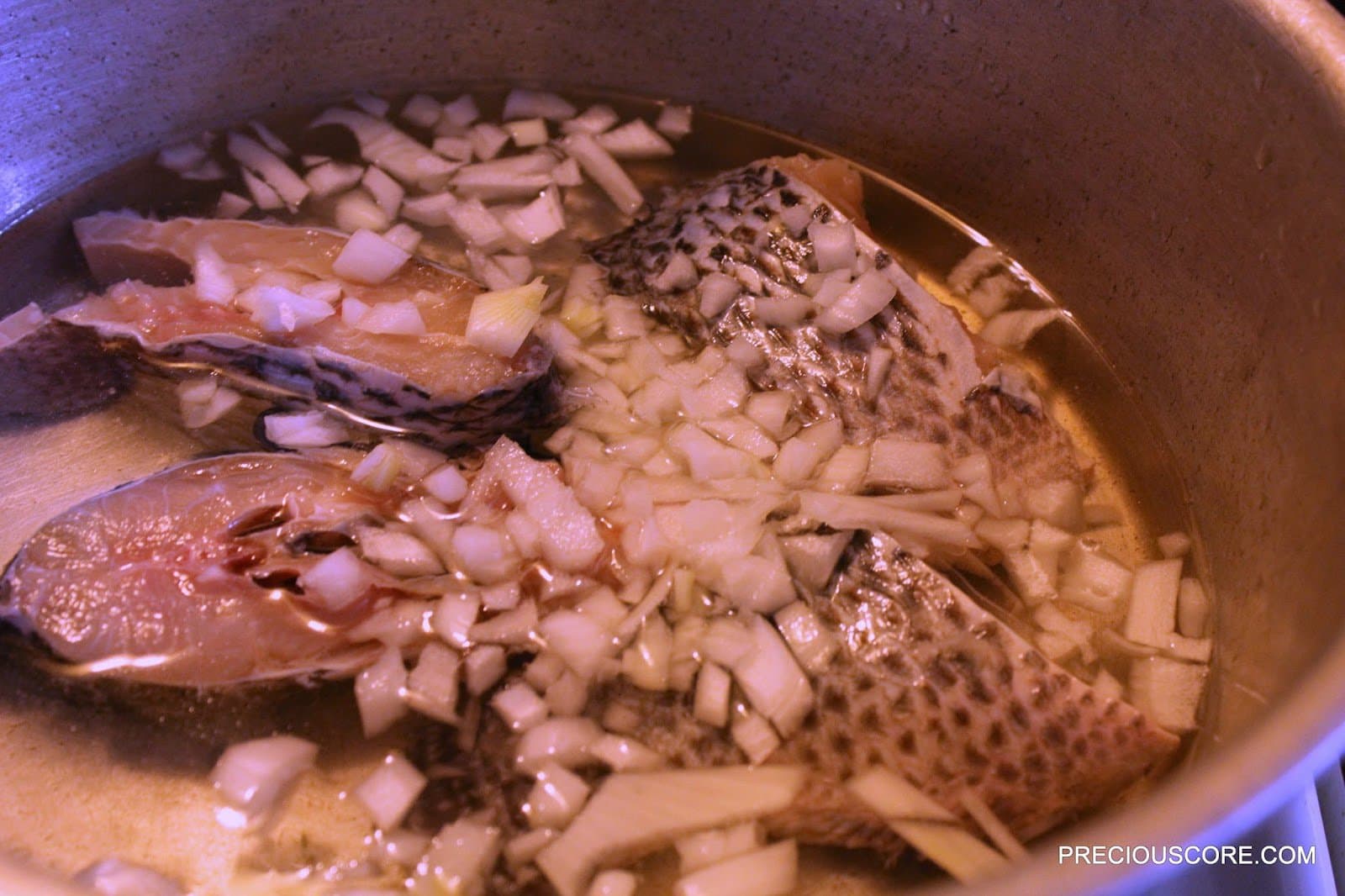 Bring that to boil on medium heat. Then put in chopped okra, crayfish and Maggi. If you are in love with pepper, add it in.
Chop spinach and set aside. Let it boil! Let it boo-oo-ooil. But not too much so you don't loose the green colour and the nutrients. Add in the chopped spinach.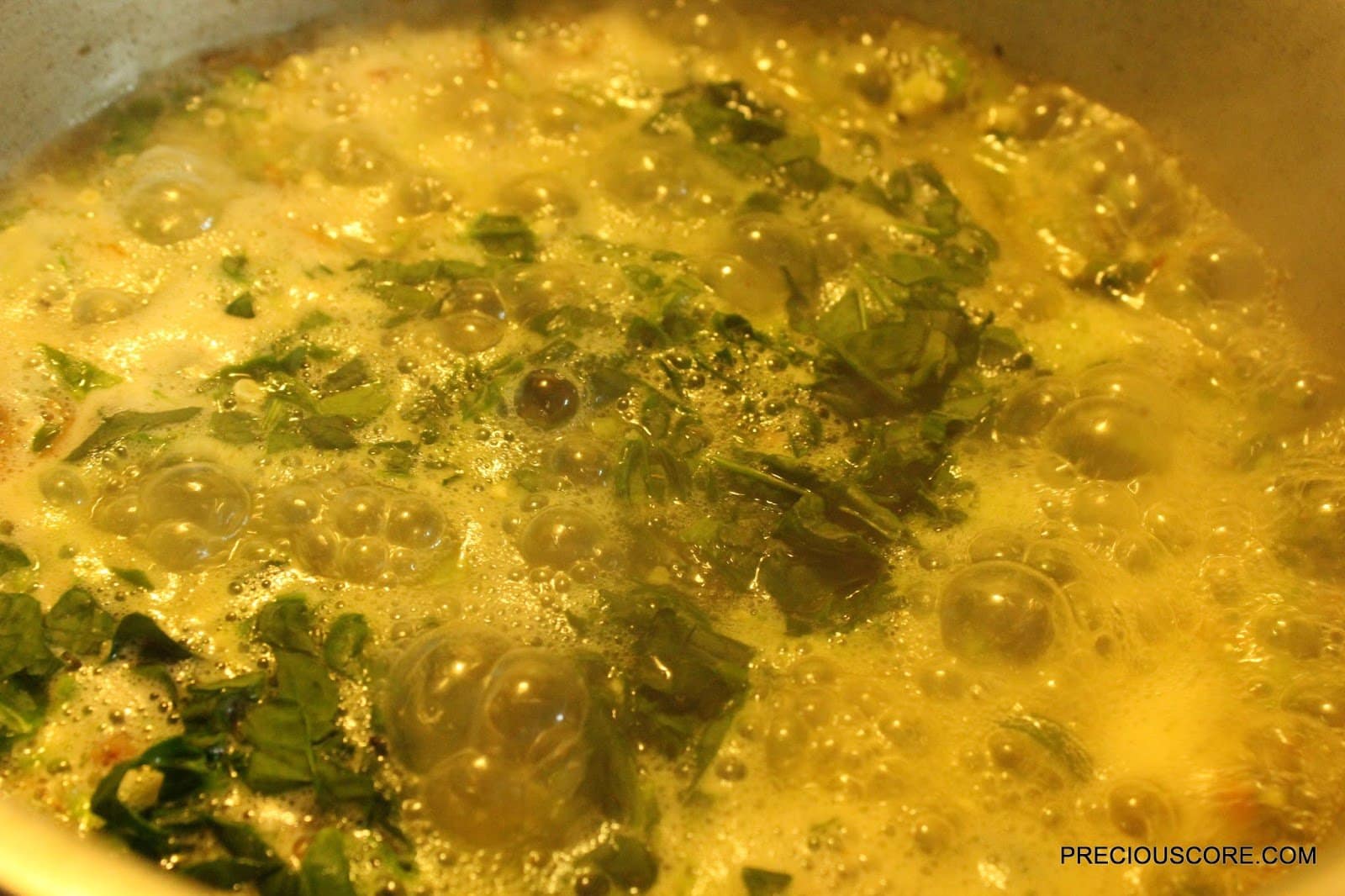 Then QUICKLY turn off your heat. There you have it! Delicious, healthy, super simple okra soup.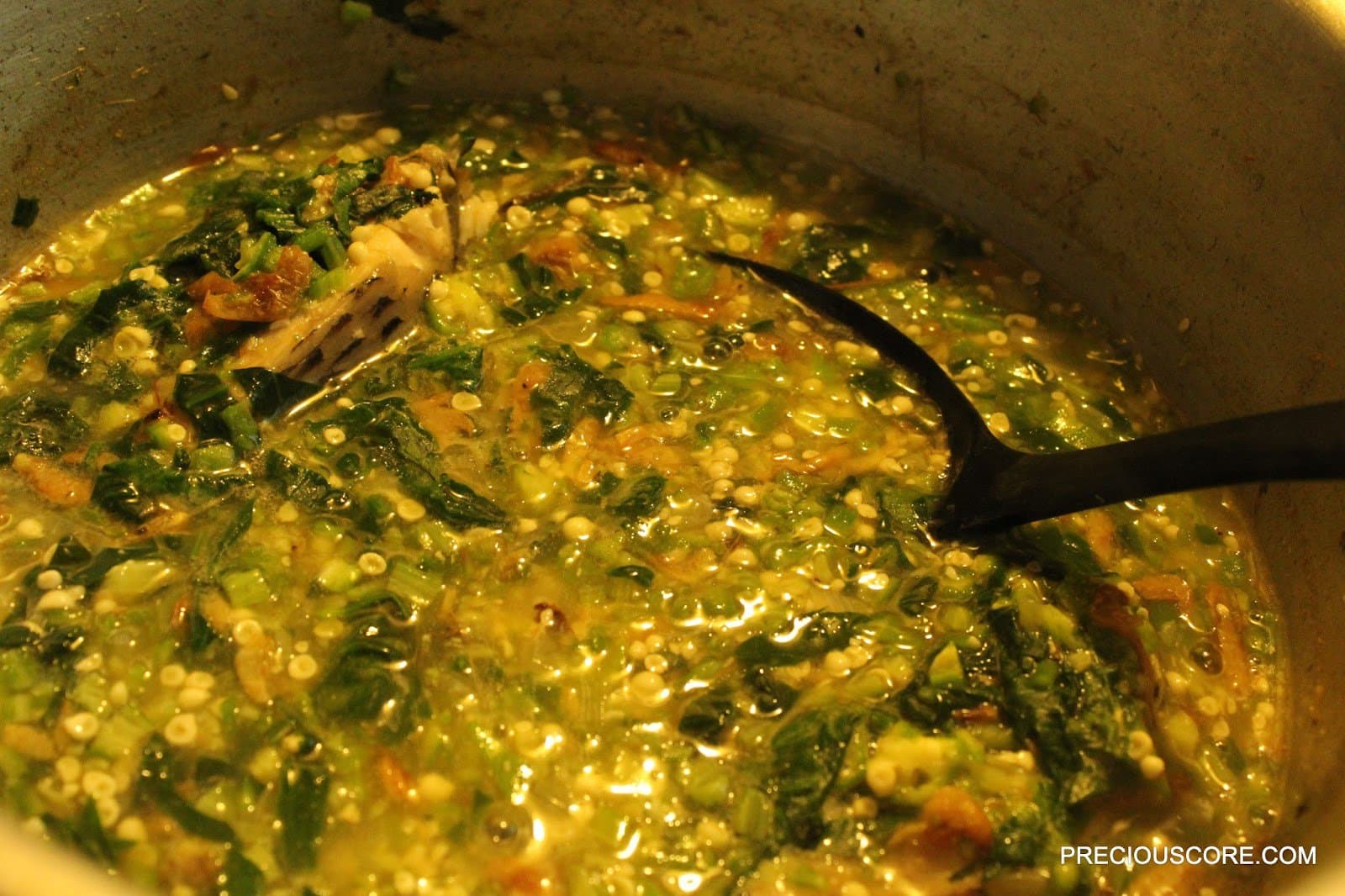 Okra is rich in several vitamins and minerals and it helps prevent magnesium deficiency and calcium deficiency. What would you enjoy this soup with?