THIS IS INDEED A SEPTEMBER TO REMEMBER
Published Sep 02, 2015
Updated Sep 29, 2016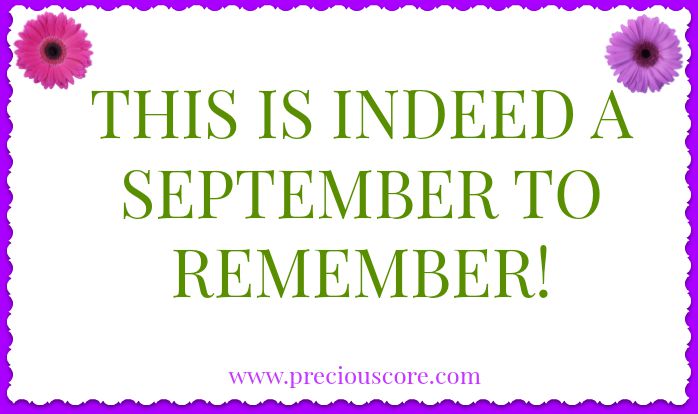 Hello my loves,
I have missed blogging for the past few days. I have been working to upgrade my blog and so far, I am happy with the results. Check out my new custom header and my "About Me" image in the side bar. Your feedback in the comments section or by e-mail is most welcome.
I have also set up social media icons so you can follow me on my various social media handles. Please check them out and click. Thank you!
September is the ninth month of the year. Symbolically, nine is the month of delivery. A baby is born in the ninth month. To me this is very symbolic to my writing ministry. This September symbolises the birth of my new blog page, it symbolises fruitfulness as a writer. Hope your ninth moth births something beautiful for you.
Yes, I'm back. I'll keep telling those phenomenal stories. Thanks in advance for reading.
Happy new month!