WHY I THINK NINAH'S DOWRY IS THE BEST CAMEROONIAN MOVIE OF ALL TIME
Published Mar 11, 2016
Updated Apr 27, 2017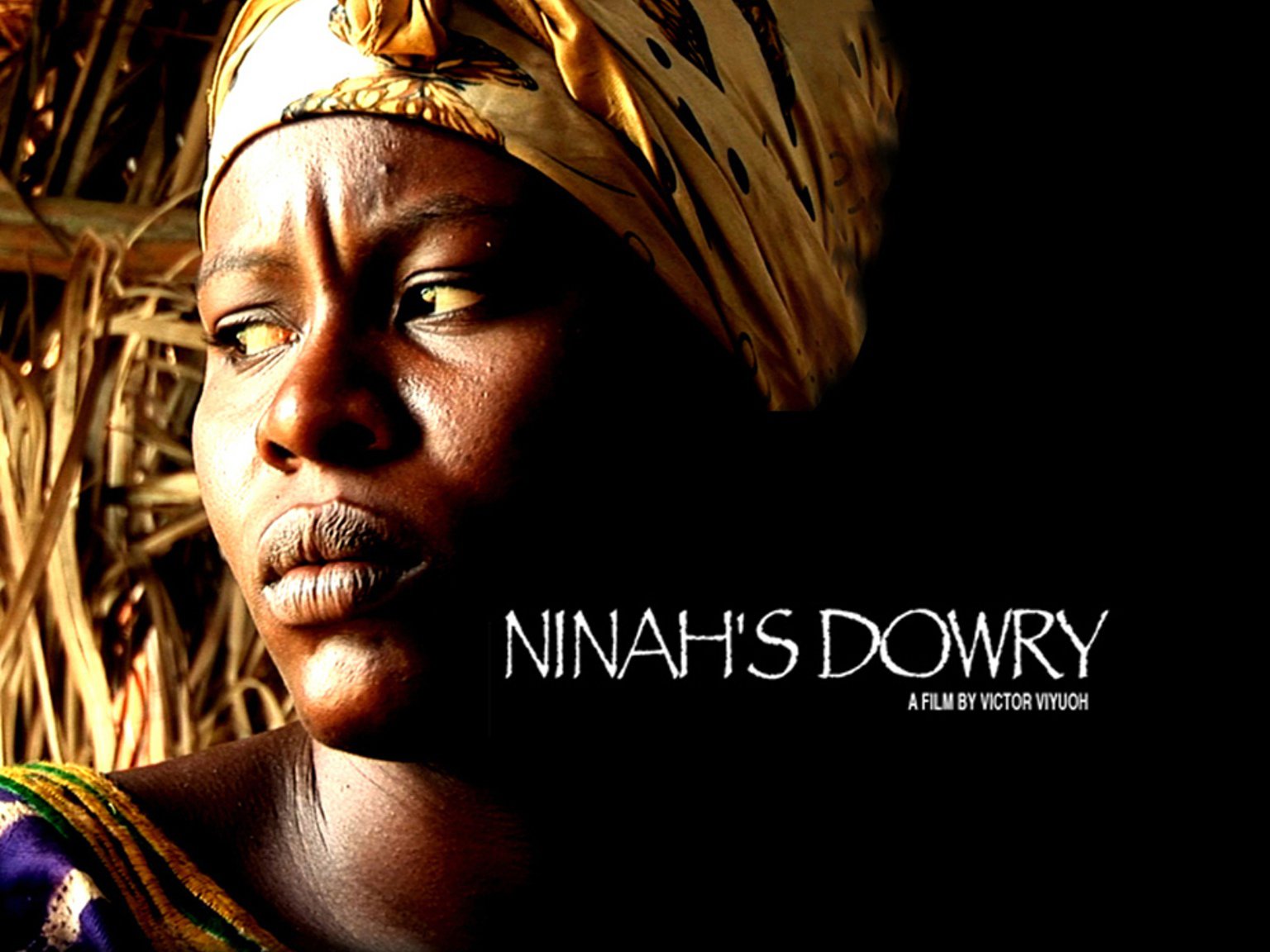 It's a cool evening. Mr N and I think it's the perfect time for relaxation. We go to YouTube and I convince him that we should dedicate that time to watching a Cameroonian movie. I enter "Cameroonian movie" in the search bar on the big screen. A list of movies pop up. We pick the one that looks most appealing. The opening scene includes people dressed in black seated in moving cars in a convoy. They are probably on their way to a funeral. Suddenly, the cars stop and some of the men get out and start shouting at each other.
We are lost.
However, the movie is just beginning so we think we just need to give it some time. The people seem angry about something and the movie looks 'hot'. We keep watching. It's thirty minutes down the line and we still can't tell what is going on. Our ears are getting blocked with the noise from the escalated conversations. No wonder when my daughter mimics "mummy and daddy show" after, she just shouts gibberish because some of those movies include people constantly yelling at each other. The sad part is we can't clearly tell the rationale for their anger.
It is not the first time we will be disappointed after trying to watch a Cameroonian movie. We now move on to watch Cameroonian comedies.
We start to laugh… but it's not because the comedies are funny. We laugh because of the epic fail to make us laugh.
I'm a movie and video lover so I don't give up. I keep searching for that Cameroonian movie that will hit the right spot.
There is the one with a Nigerian actress. She is shouting on a street and a crowd is gathered to watch her not as a natural part of the movie but clearly because they are star-struck. Her acting is not even close to being as good as it is in her regular movies. That goes same for the Nollywood actor that stars in the same movie. His wacky performance makes it look like the 'gods of the Cameroonian' movie industry has contaminated them.
Then there is the one I have heard so much hype about. So I plan on attending the premiere. I get to the premiere at the stipulated time: 7 pm. The venue is at dry as a desert. I go home and go back at 10 pm. The show is now on. We party then we watch a few scenes of the movie. The acting is top-notch. The scenery is enticing. There must be a story in there. I can not wait to see the full movie at home.
The next day I slot the DVD into my DVD player. My 'adopted daughters' a teen and a pre-teen watch with me. I am excited- our movie industry is finally moving forward. We keep watching scenes that are filled with obscurity. As we wait for the movie to unfold, it comes to an obscure end. My teen girl turns to me and asks: "Mummy, what was it talking about?"
At this point, I am sure that what I thought was my inability to understand a thrilling story is actually the failure of a movie production team to tell a story.
Over the years, I have watched many disappointing Cameroonian movies. If I attempt to explain all of my movie escapades here, this will turn into a post of bla bla blaisms. (Okay, I made the expression up). Yet I have longed to watch a Cameroonian movie that tells a story. A simple story. A compelling story. A gripping story. A story everyone can understand. A story that relates to us.
Not motion pictures depicting a borrowed culture. Not stories with no beginning nor end. Not stories with people shouting to no end.
For a while I thought we were cursed and just could not make good films no matter how hard we tried.
Ninah's Dowry
defied that myth. The movie, written and directed by
Victor Viyuoh
tells an authentic story. Our story. The language is 100% Cameroonian. Here are some of my favourite lines:
"Memfi, you get for go beg ya woman eh. See ya pikin. Foot dem don crack. Jigger don chop all yi toe."
"Why not Mololo?" "Why not Mbonga?"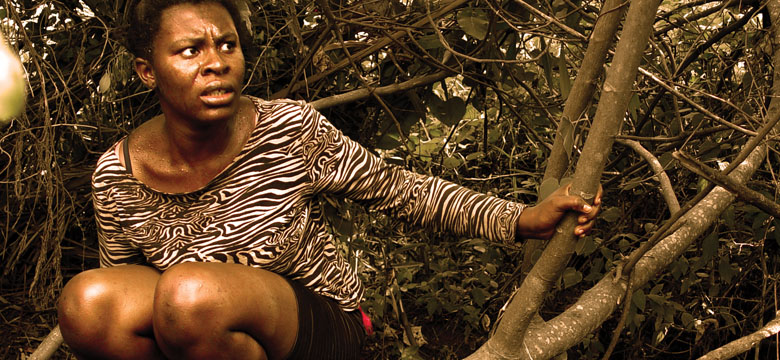 Chai! Film sweet me for skin.
The movie, starring Mbufung Seikeh as Ninah tells the gripping story of how a man, played by Anurin Nwunembom tortures his wife and she eventually runs away to her father's house. He goes to get her back, asking that the dowry he paid to marry buy her be returned. This motion picture treats the themes of domestic violence and dowry payment in the most balancing and intriguing way.
I still can't get over the excellent cinematographic images like that of the main actress turning fufu in an old blackened three-foot cast iron pot on our typical three-stone fireside. There are scenes with nchang shoes, two-rope slippers, bamboo beds, houses with tattered walls and a local grocery store with sachets of Nido milk lurking at the back.
There is so much attention to detail and the actors compliment this by delivering stellar performances. The main characters totally get into character. Watching them, I don't feel like they are acting. I felt like they are just living their lives and the camera is picking it up. Yeah, that good!
I now understand why Ninah's Dowry gained so much international recognition. The movie tells a touching story yet it carries the viewer along with an irresistible sense of humour. It evokes emotions as I empathise with the actors. I laugh, cry, laugh again, feel sorry and feel angry. You don't just watch the story, you live the story. Now that's the way to tell a story on the big screen!
The only off-putting thing about the movie is the poorly done make-up on Ninah's face, meant to depict wounds towards the end of the movie. That not withstanding, this was a pure delight to
watch
.
I look forward to watching more movies after this kind. As the finishing line of the song accompanying the movie credits stipulates, "Graffi die na yi mop!"