3 AWESOME WAYS TO GRILL FISH
Published Oct 11, 2016
Updated Sep 26, 2018
Of all the things in the world, why is grilled fish just always so good? And crowd pleasing. And healthy. And seriously so good. If grilled fish has been absent from your menu then I truly feel sorry for you. You have been missing the 9th wonder of the world (coconut is the 8th!)
Once upon a time, I would visit the roadside where "Mami Fish" sat fanning charcoal with a cut-out piece of carton. On the charcoal sat a worn-out grill. On the grill sat various sizes of well marinated whole fish, staring at me (seriously, they stared at me!) As the smoky fishy flavour invaded my nose, I would start a conversation with "Mami Fish". It didn't matter if her name were Pauline, Angelina or Natasha. As long as she grilled fish by the road, she was Mami Fish.
Me: Mami, fish na ha mush? (How much for the fish?)
Mami Fish: Di wan na 500, di wan na 700. (500 CFA Francs for this, 700 CFA Francs for that.)
I'll then proceed to try to convince Mami to sell the once priced 700 Francs for 500 Francs to me because bargaining is a good part of life. Can I get a witness? I'll tcarry the fish, warm and bursting with flavour home where I will sit at a cool corner and enjoy my life. Ahhh the good ole days!
But wait, those days are still here! And they are even better now because right from the comfort of my own kitchen, I can whip up some delicious grilled fish in no time. Let me show you not one, not two, but three awesome ways to make your own grilled fish. It will change your life for good.
1. Grilled Fish in the Oven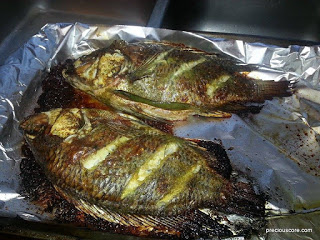 This should probably be your go-to grilled fish recipe. You rub spices all over the fish, you pop into the oven and let the oven do its work. It is perfect for lazy days. Recipe here.
2. Grilled Fish on the Grill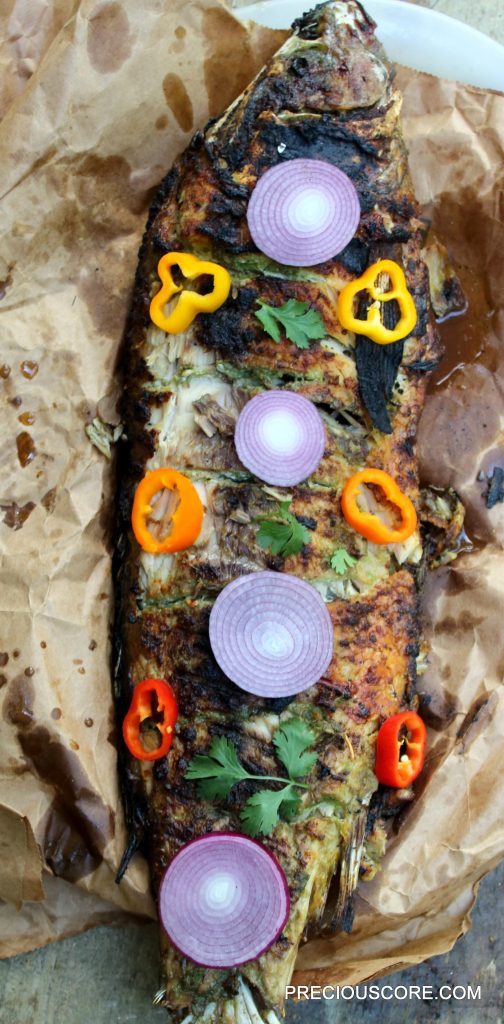 This method is for when you decide that you actually want to use the grill because my friend, that smoky flavour from charcoal is unbeatable! I have put together a tried and tested method that ensures that your fish comes out in one piece. See it here.
3. Grilled Fish on Your Stove Top!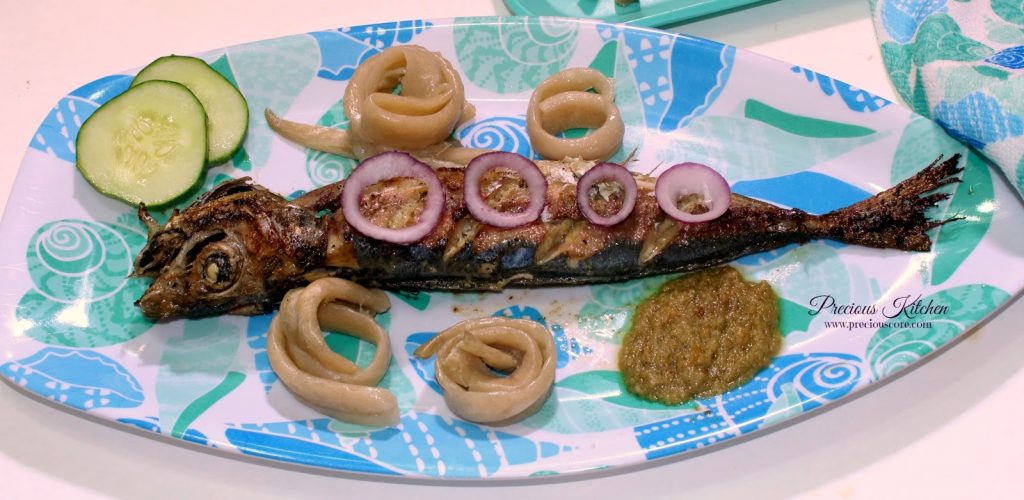 No oven, no grill? No problem! Grill right on your stove top or whatever cooking device you have and grill away. One thing I really like about this recipe is the finger-licking sauce made to go with the fish. See it here.
Now that I have shown you the three methods, I'll like to suggest something you should do for yourself this weekend. Grill a big fish. Grill some ripe plantains to go with it because grilled ripe plantains + grilled fish = match made in heaven. Sit down and devour that fish. While you are at it, suck the bones and strip them of every juiciness. Your soul shall be merry and your body shall be happy.
See you in the next post!