5 THINGS TO DO WHILE YOU ARE STILL SINGLE
Published Apr 16, 2016
Updated Apr 26, 2017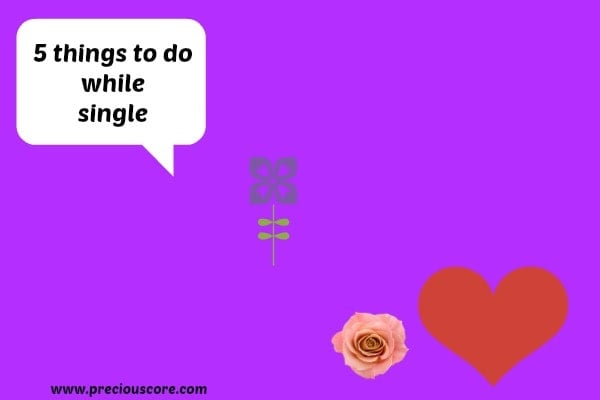 I'll describe the single life as basically a time when you live for you, yourself and you! It is a great time to do life on your own before you get to share it with someone. Here are 5 things you should do.
This is the greatest book ever written. The language, stories and use of imagery are unbeatable. The lessons therein cannot be underestimated. If there is one book you should read from cover to cover, it should be this one. No better time to do it that when you are still single.
2. Explore your talent
Pick one talent you have and put in your blood, sweat and tears to see how far that talent takes you. Don't give it your some. Give it your all!
3. Go on a trip
Traveling is a great way to see other places and have another view of life. You do not have to travel to far away land. You could go to a neighbouring town and explore. Just go somewhere you have never been before.
4. Spend time with a married couple you admire
If marriage is one thing you desire for your future, you definitely want to spend some intentional time with a couple you admire. That should give you a glimpse of what you will be getting into.
5. Work out
"Physical fitness is not only one of the most important keys to a healthy body, it is the basis of dynamic and creative intellectual activity." John F. Kennedy
In all, enjoy the sweet single life!