7 PLACES TO MEET A HUSBAND IN BAMENDA
Published Mar 02, 2016
Updated Apr 27, 2017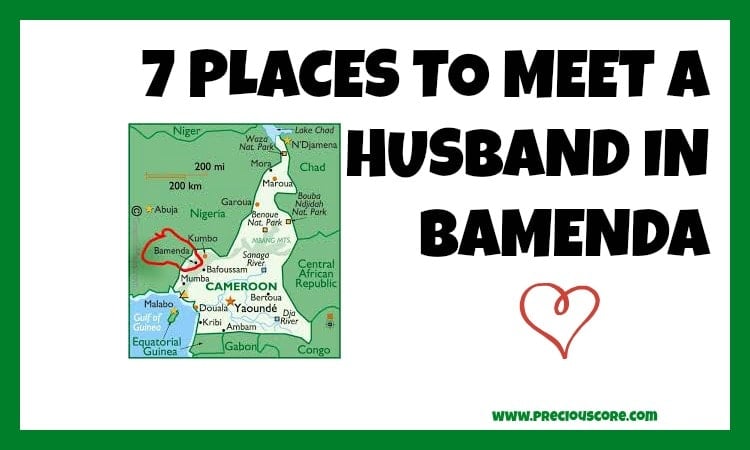 I don't know why people keep saying husbands are scarce. I have put together a list of the coolest places in Bamenda to meet your husband… at your own risk ooo.
1. At a fighting scene.
When people engage in a fight, there are always the coolest guys that come out to stop the fights and offer some advice to the parties.
2. Facebook, but not the average guy.
The one with a swaggerlicious profile picture and a location that says, "Bamenda."
3. Mbu houses, especially the ones at 'Shwine' Quarters.
Chances are your guy will be a very happy person. He won't have time to argue with you. He'll simply go to the Mbu house and drink his problems away. Oh the power of palm wine! Be prepared to sing songs like,
In my cup,
In my cup,
I want to see mimbo in my cup
Or this one,
There is mimbo and kola over here
There is mimbo and kola over here
There is mimbo and kola herrrrre
Over here, over here, over here
Or even this one,
Matango weti ah do you?
Matango weti ah do you?
Ah take ma money, ah buy you dey
You carry me nak am for down
Kirikijim!
4. In church.
And I don't mean mainstream churches. The guys there are not serious. Go to a hot church and sight a brother whose enthusiasm has made many erroneously call him the pastor. If he wears santiago shoes and a suit whose coat doesn't match the trousers, that's even better. He will take good care of you, sister. Go for him!
5. Food Market
There are always more women than men at the food market. Moreover, most of the men there are traders. However, if you find a man, doing his shopping and he is single, don't let him go. This one will share the responsibility of house upkeep with you and will buy you plenty wrappers. Look for the one that can bargain like,
Your future husband: "Mami tomatoes na how much for bucket?"
Buyam Sellam: "Five hundred"
Your darling future husband: "No be 50?"
If he bargains like that then my sister, you have found for yourself a thrift spender. He will be financially responsible in marriage. Don't let him go.
6. Ayaba Hotel.
Go here if you are looking for a javeur as a husband.
7. On top of an Okada
Strike a conversation with the Okada rider and ask him if he is single. Okada men in Bamenda make some decent money these days.
Don't forget to come back here to testify when you find your 'horseband.'