CAMEROON FISH PEPPER SOUP
Published Feb 27, 2016
Updated Apr 27, 2017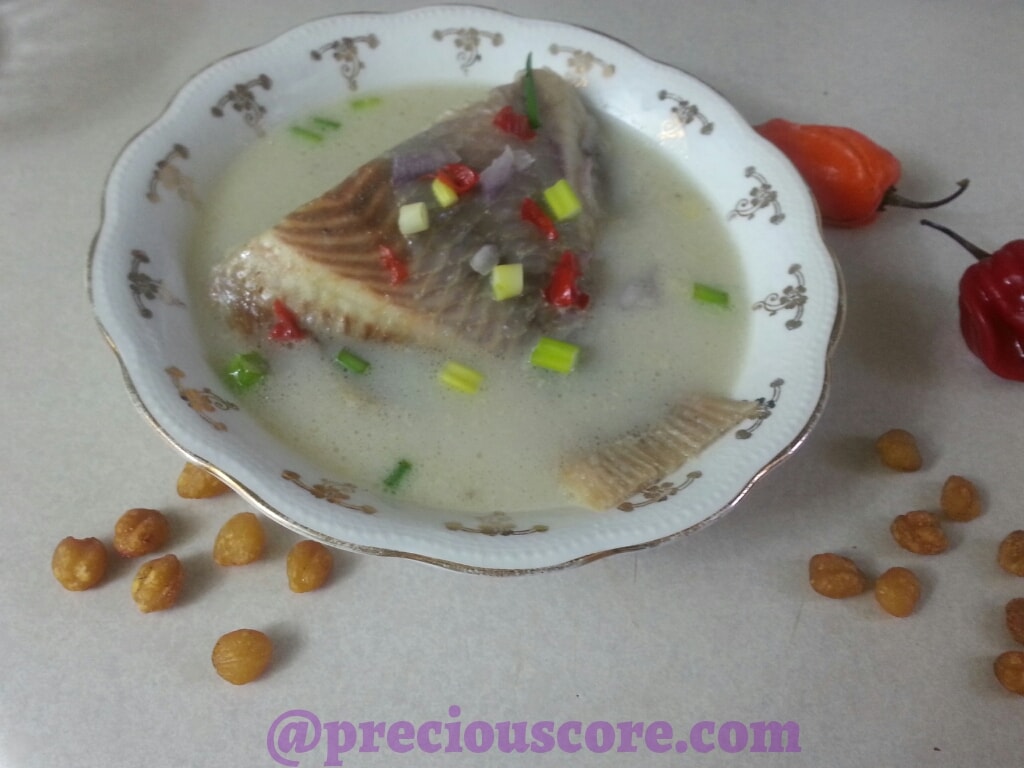 Let's face it: it's not everyday that you jump into the kitchen and grab a knife with the ambition to cook a storm. Even for an unrepentant foodie like me, some days are just not kitchen friendly. It is on such days that I make a quick and delicious fix. This fish pepper soup is my my go-to meal for lazy foodie days. If I could marry a soup, it would be this one… so comforting especially on cold days…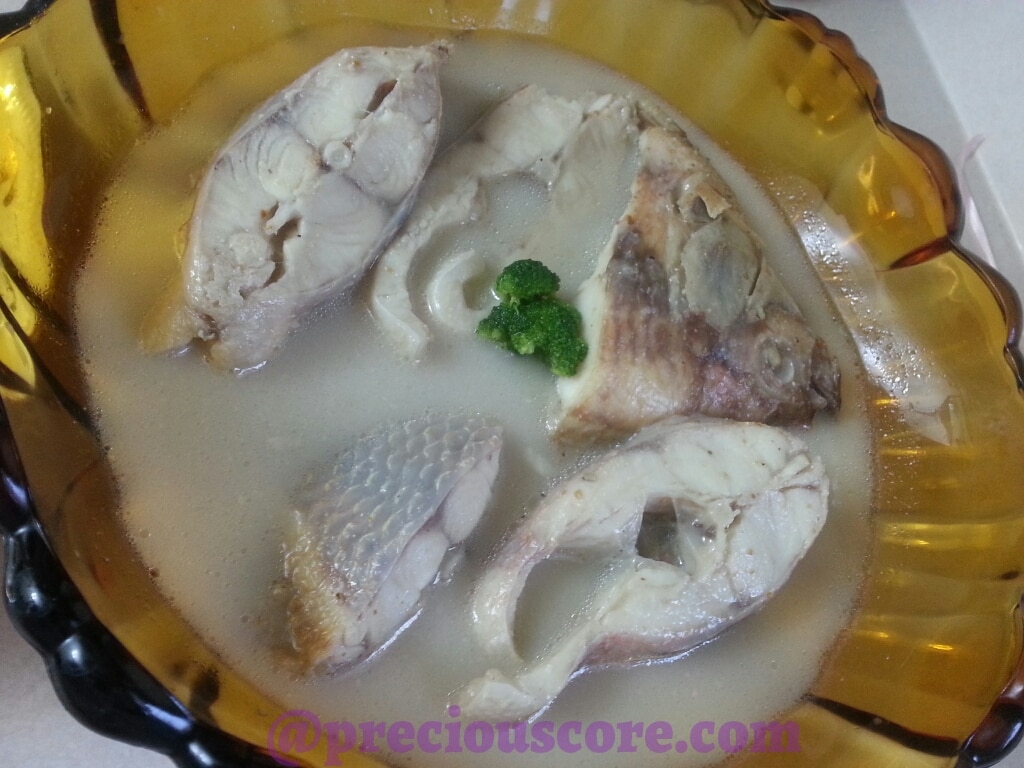 This soup is so good… and perfectly healthy! You need not add any oil to it. You just need spices and/or herbs. It would be unfair to talk about Cameroon style pepper soup without mentioning Njansa. These nuts are the hallmark of pepper soup in Cameroon.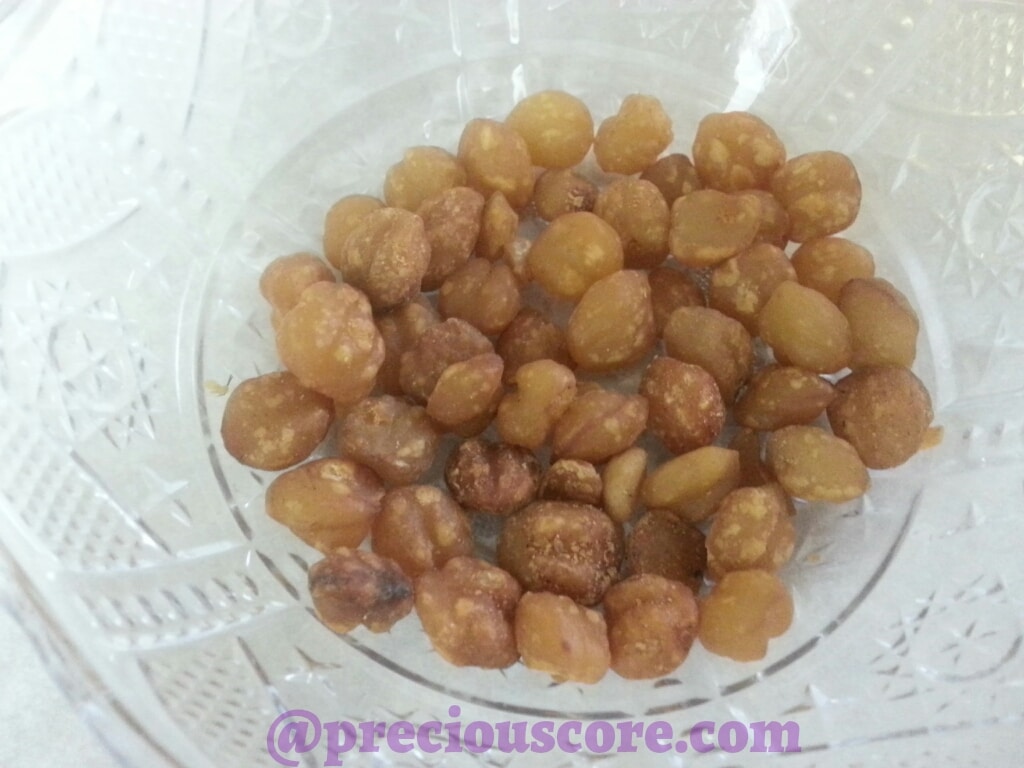 Njansa
This is probably one of the easiest soups you will ever cook in your life (I think I've pushed that propaganda one time too many.) But seriously, this defines E.A.S.Y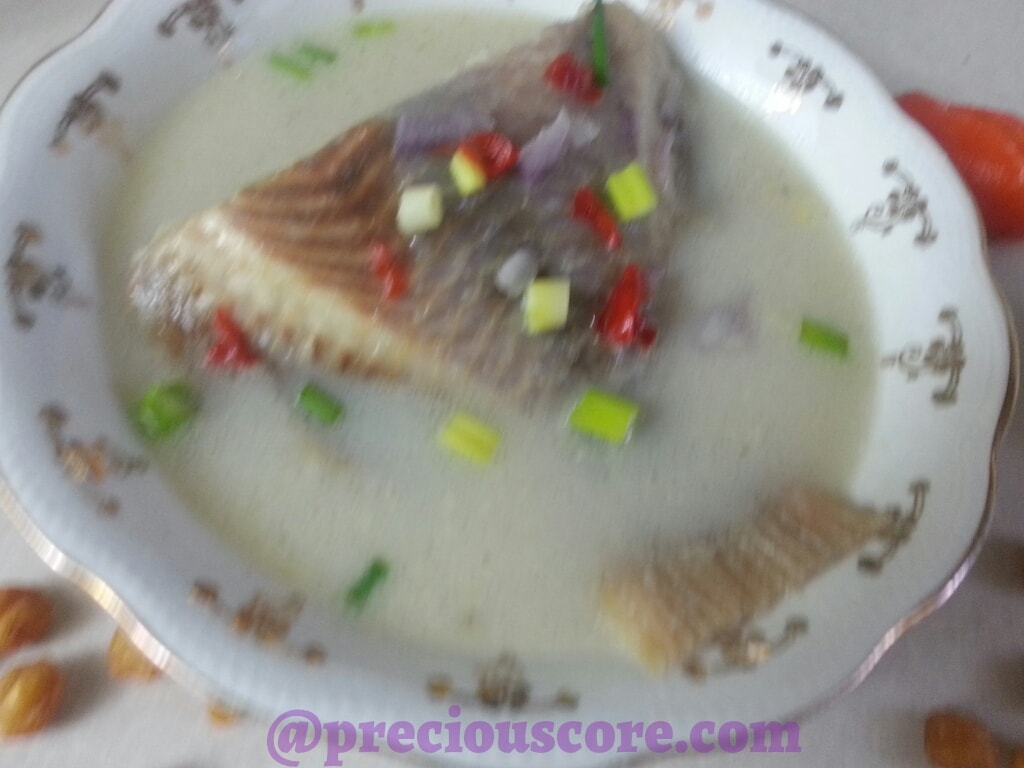 Cameroon Fish Pepper Soup Recipe
Prep time: 10 mins
Cook time: 20 mins
Total time: 30 mins
Serves: 4
You'll need:
2 large white fishes (most commonly used in pays are mackerel or bar fish -I used tilapia)
One onion
10 njansa seeds
A quarter teaspoon of white pepper
A quarter teaspoon of dried rosemary and fennel seeds (optional but their flavours are great)
4 garlic cloves
1/2 an inch ginger
2 maggi cubes
1 habanero pepper
Salt to taste
Prepare your fish: trim the fins with a pair of scissors or cut them on a chopping board with a knife. Then use your knife to run through the vent of the fish to the head. Remove the innards that's those red yucky things near the bone of the fish. Remove the gills too. Cut across into desired slices and run under cool water to wash. Place in a pot with water at about the same level with the fish. Season with salt and maggi.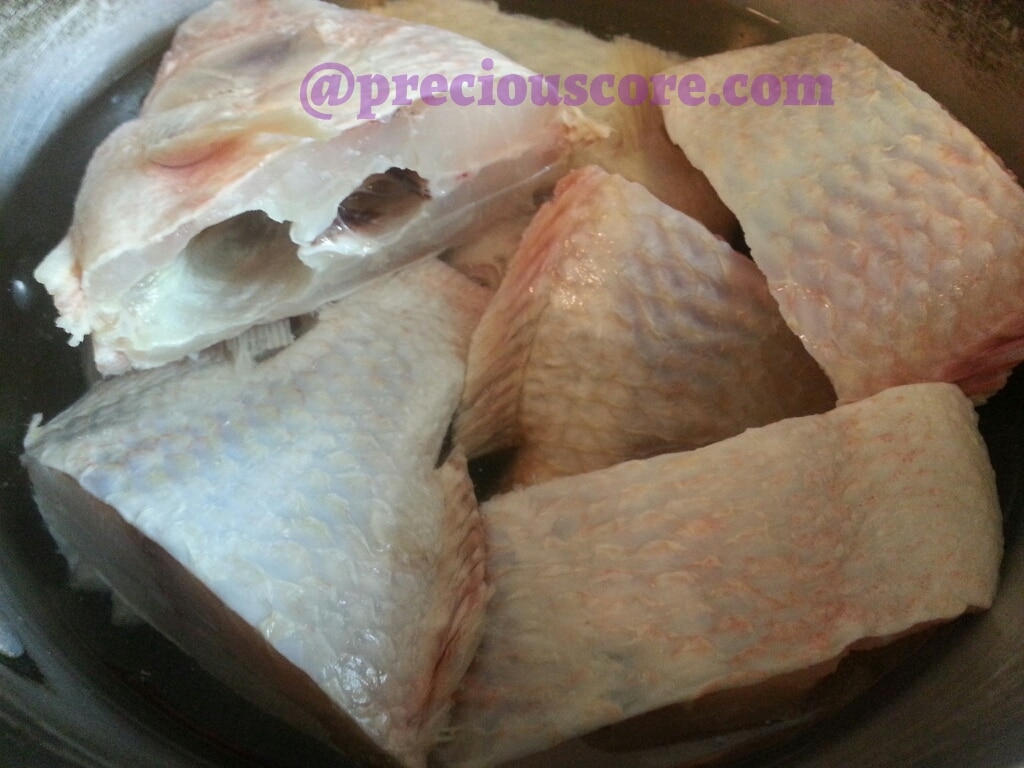 Blend all other ingredients and pour (or dump) into the pot.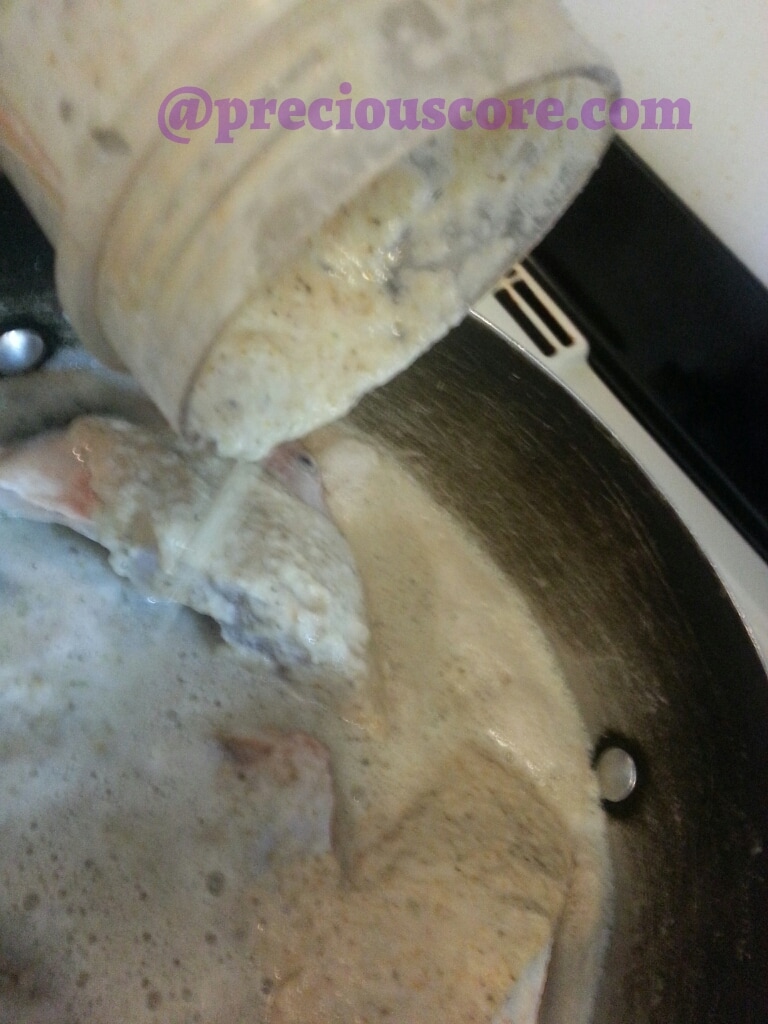 Cover that pot of goodness and let it cook!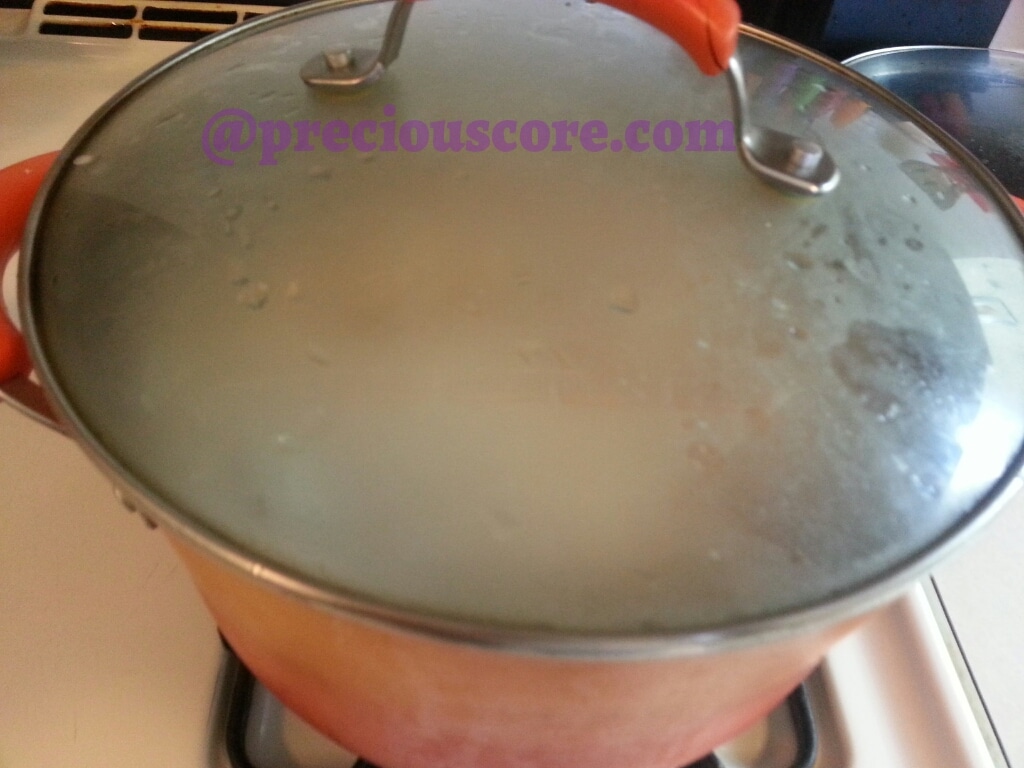 Pepper soup done don ya! I told you- easy peasy!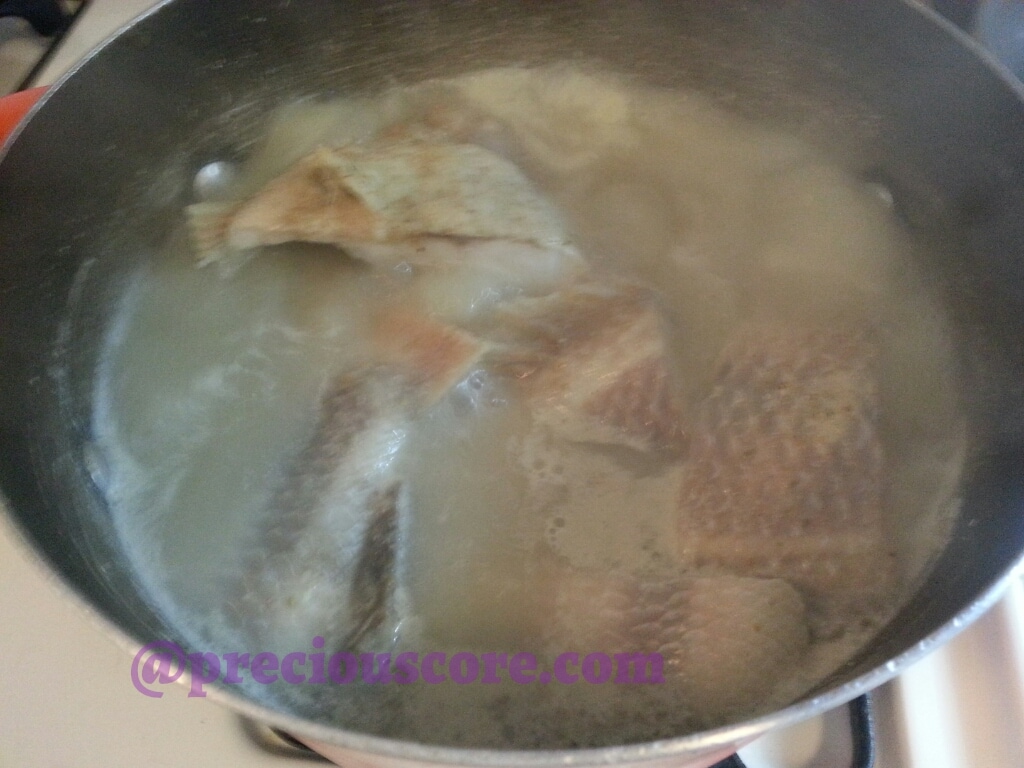 Notes
If you love colour in your pepper soup, add in herbs like celery and parsley to give it some greenery. You could also chop fresh green onions and use garnish it before serving. Another idea is to add carrots, green beans and green pepper towards the end of your preparation. Colourful and yummy!
Preferably serve the soup hot or warm.
Ah don go!