HOW TO MAKE GOOD PEPPER SOUP
Published Dec 09, 2015
Updated Apr 27, 2017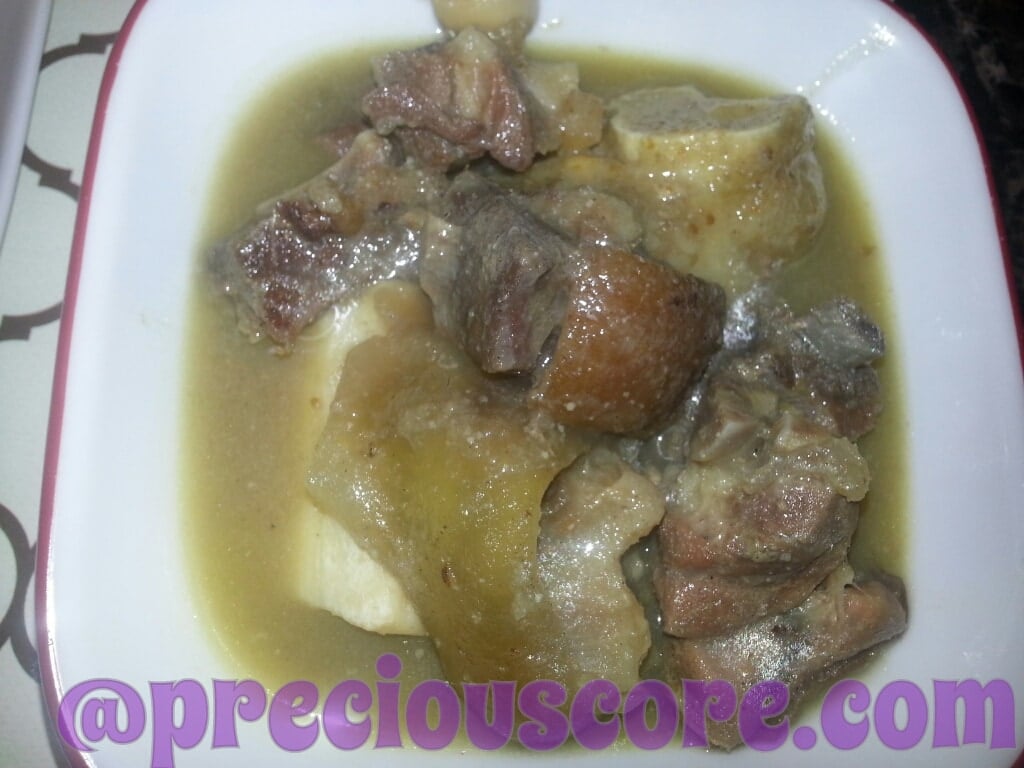 Pepper Soup is one of those dishes that I believe to have healing properties. The amount of herbs and spices that go into it make me feel like I'm taking a delicious medication when eating it. It is a very simple soup to make. You just need to boil your protein and blend/grind whatever spices you are using and add in, then add some seasoning and voila, you have made delicious Pepper Soup.
Though the name says. "Pepper Soup" you don't have to make your soup overly 'pepperish'. I basically just add in a little pepper since most of the spices used already lend some heat to the soup. Sometimes, I totally omit the pepper to enable the girls eat without crying. So you can make Pepper Soup without the pepper
In Cameroon, an ingredient called Njansa is the star of Pepper Soup. Njansa is a nut that thickens and gives Pepper Soup the signature flavour Cameroonian Pepper Soup is known for. In the United States it can be found in African shops or you can ask your friend, aunty or cousin who just got back from Cameroon for some. However, if you can't find any, don't sweat it. There are always enough spices at your local grocery store to give you a really good pepper soup sans Njansa.
Talking about spices, you can use a wide range of spices. My must-haves are garlic, ginger and onions. In addition to these, I use the following spices alternately: white pepper, celery, bay leaves, fennel seeds and much more- it really depends on what I have on my kitchen shelf.
In this recipe I used Goat Meat and Cow Feet but you can use whatever protein you choose. You could use fish, chicken or beef. You could also do a blend of assorted meats. Suit yourself.
Here are the ingredients I used. Njansa is the the golden-looking nuts you find on the left.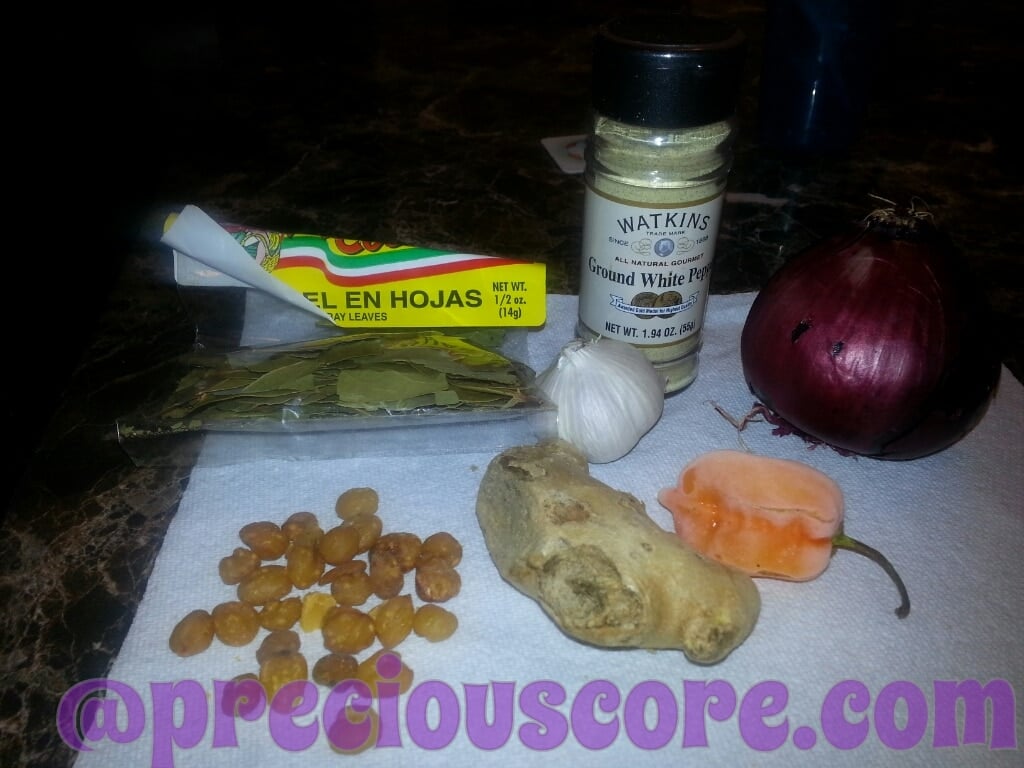 PEPPER SOUP RECIPE
Prep Time: 30 minutes
Cook Time: 60 minutes
Serves:4
Ingredients
2 pounds of meat/fish/chicken
1/4 cup of Njansa
2 tablespoons blended garlic and ginger
1 bay leave
1 habanero (hot) pepper
1 large red onion, chopped (or blended)
2 seasoning cubes (Maggi/Knorr or two teaspoons of Bouillon powder)
Salt to taste
Method
Wash your protein and put in a pot. Add water and bring to boil.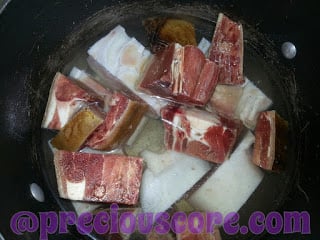 When it has boiled for about 30 minutes, add in blended Njansa, all spices and chopped onions and season. DO NOT add spices and seasoning at the beginning (when using meat) because the flavours will greatly reduce by the time your soup is done. Adding spices half-way leads to well-seasoned protein and a very tasty soup. However, if using fish, add spices from the beginning because the fish will cook rapidly. That's basically it. Your Pepper Soup is ready!
Serve on its own as an appetiser or serve with yams/plantains/rice as a main dish.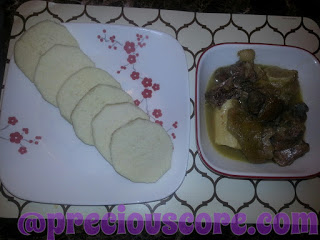 To share this recipe, please click on one of the small social media icons you find below. God bless you!