COCONUT CUPCAKES
Published Mar 04, 2016
Updated Nov 26, 2022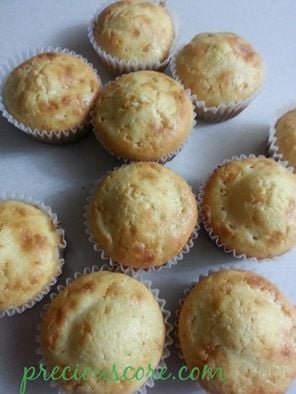 So yesterday, I was minding my own business, trying to watch TV when the people in the show started making some cupcakes. As the unrepentant foodie that I am, I jumped right into my kitchen and made some. I didn't plan to share this recipe right now but it was requested so I had to share- reason for no step-by-step picture as always. However, this is one of the easiest things things you will ever make. Let's make 'em!
COCONUT CUPCAKES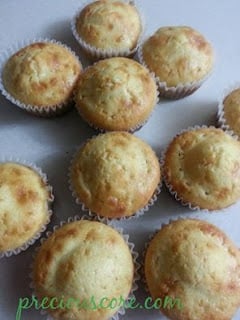 Total Time: 30 mins
Yield: 10 Cupcakes

Ingredients

One and a half cup of all purpose flour
A quarter cup of sugar
Half cup coconut flakes (or coconut sweet)
4 leveled tablespoons of butter
A quarter cup of milk
Half teaspoon of coconut essence for flavour (optional)
Half teaspoon of baking powder
A pinch of salt
2 eggs
To make them:
Cream sugar and butter together in a bowl until the mixture is light and fluffy.
Add in milk, beaten eggs, coconut flavour and mix well.
Now put in your flour, baking powder and pinch of salt and mix together.
Finally pour in your coconut flakes and lightly fold it in mixture.
Line a cupcake baking tray with cupcake liners- that's the papers round the cakes as you can see in the picture. If you can't find cupcake liners, simply grease the cupcake holes on your baking pan with vegetable oil.
Bake in a pre-heated oven at 375 Degrees Farenheit (about 190 Degrees Celsius)
Enjoy with a glass of warm milk!