Coconut Rice: Fried Version
Published May 12, 2015
Updated Apr 27, 2017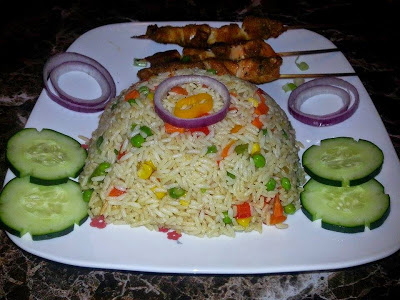 Coconut fried rice
Hi dearies, hope the month of May is a merry one for you. For me, it has been merry and full of munches and that means more recipes for you. Today, I'll put you through coconut fried rice, served with delicious chicken soya. I had earlier posted a coconut rice recipe HERE. This is a way to do fried rice with a 'coconuty' taste. I can't get enough of these grains!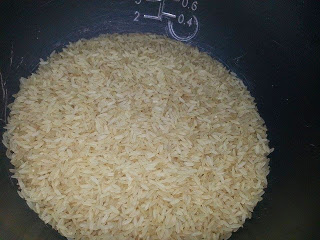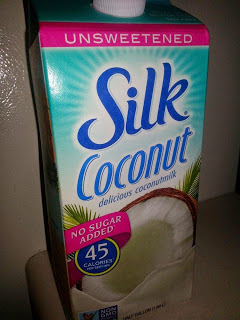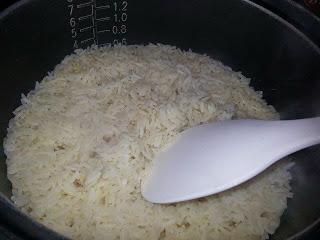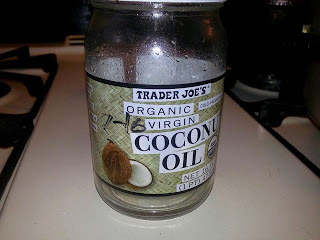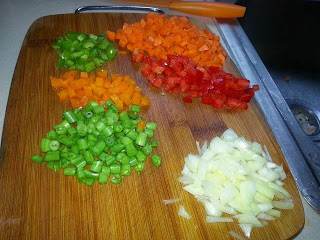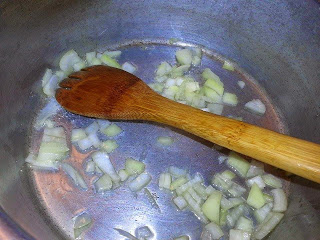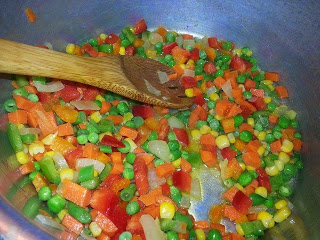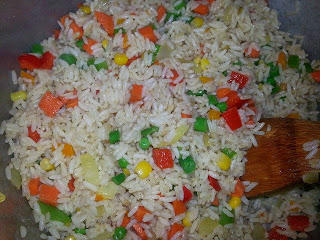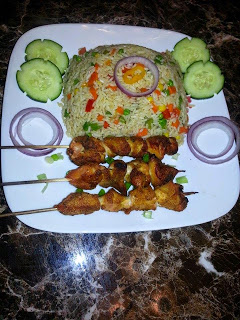 You'll need:
2 cups of parboiled rice
2 cups of coconut milk
1 and a half cups of water
1 teaspoon of chicken bouillon/two cubes of maggi
Half teaspoon of salt
1 teaspoon garlic powder or fresh garlic
Half teaspoon white pepper
1 medium sized carrot
Half of each: red, orange and green bell peppers
10 green beans pods
1 cup of peas
1 cup of sweet corn
1 small onion
4 tablespoons of coconut oil
1. Put rice in a rice cooker. Add in coconut milk, water, maggi/ bouillon and salt and bring to boil. (You can use a regular pot to boil the rice)
2. Dice onions, bell peppers, carrots and green beans
3. Put coconut oil into pot and saute onions on medium heat
4. Add in diced carrot and green beans
5. Add in bell peppers, peas and sweet corn and stir well
6. Add garlic and white pepper
7. Add rice and mix well. Leave on heat for about five minutes
There you have it! Delicious fried coconut rice.
Notes: The coconut oil helps to enhance the irresistible coconut taste in the rice. Coconut oil can serve as a great alternative to vegetable oil in any recipe. However, if you can't get coconut oil, use vegetable oil.
You can make your own coconut milk the way I did in this recipe.
If you don't come back here to tell me how it goes know that God is watching you ooh. Lol