COCONUT ROLLS… FOR THE LOVE OF ALL THINGS COCONUTY
Published Jan 29, 2016
Updated Apr 27, 2017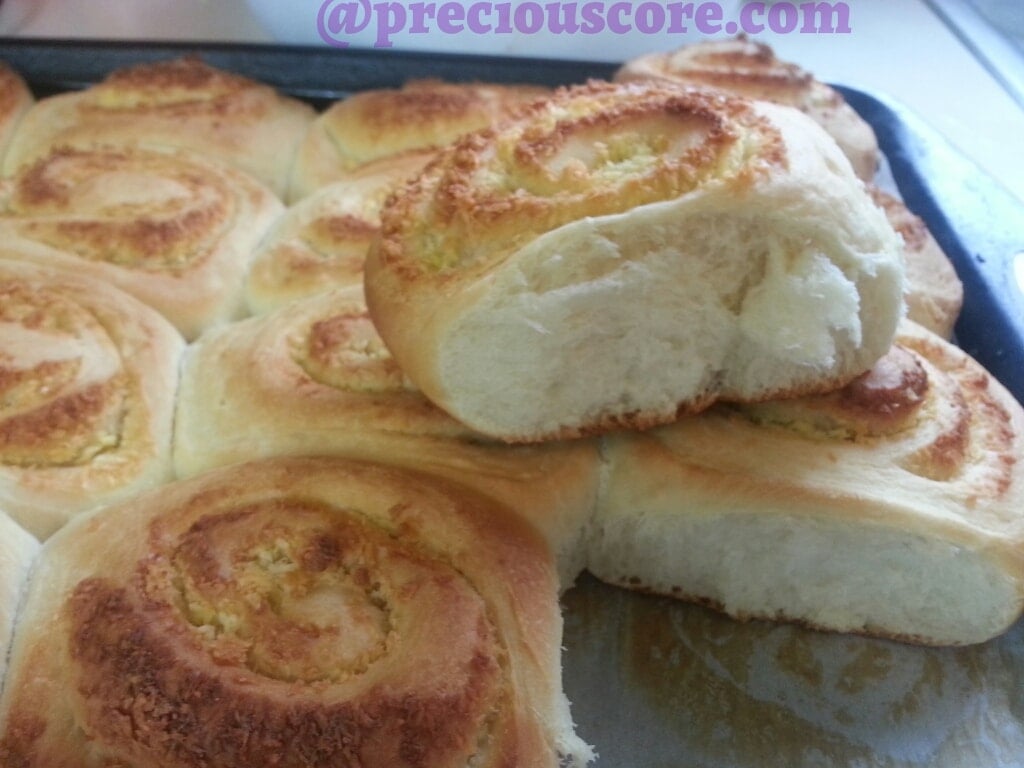 The idea of Coconut Rolls jumped into my head like a revelation from heaven. Since I had everything in my kitchen to make this happen, I went straight into my kitchen to make 'em. The result is this fluffy flavourful baked goodness. I'm in love!
Don't be intimidated by the look of those rolls. These are pretty easy to make. They take some time but are worth every second, I promise. Wherever you are, as long as there are coconuts and/or coconut milk, coconut oil, coconut flakes, coconut sweet… you can make some of these rolls. I will show you how to make them even with just one coconut.
I used coconut spread (margarine), powdered coconut milk, coconut powder and coconut essence in this recipe. I found this coconut spread in the "limited supply" section at a grocery store here. If you are in the United States, you can check out Aldi for this-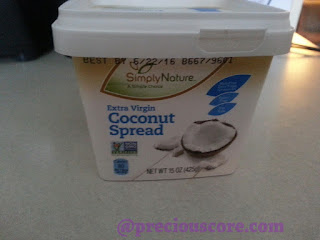 However, like I said if you have just a coconut, just one coconut then you are as good as good! Check the "Notes" below to find out how to use your coconut if that's what you have.
Let's go on a coconuty adventure.
COCONUT ROLLS RECIPE
Prep time: 90 mins
Cook time: 20 mins
Total time: 1 hr 50 mins
Makes 20 rolls
You'll need-

For the dough:

3 1/2 cups all-purpose flour
5 tablespoons butter (If you can find Coconut spread, use it. If not, use regular butter)
1/2 cup coconut milk
2 1/4 teaspoons yeast (or 1 sachet)
1/2 cup warm water
3/4 cup sugar
1 large egg
1 teaspoon salt

For the filling:

1 cup coconut powder or dessicated coconut or coconut flakes
1/4 cup icing (powdered or confectioners) sugar- Use less sugar if using sweetened coconut flakes
2 eggs
You'll also need 1 tablespoon of melted butter for brushing the rolls.

Here is what you need to do-
Mix yeast and warm water in a bowl to activate the yeast and set aside.
Melt your butter or coconut spread on medium heat until it becomes a liquid and set aside. You can use a microwave for this. I used the coconut spread pictured above earlier.
Prepare your milk. I used coconut milk powder so I mixed it with half a cup of warm water.
Add sugar, salt, egg and milk to the activated yeast and mix together.
My boo boo helped me mix…
Here is everything except the flour, beaten together.
Add half of the flour to the liquid and begin to mix.
That should form a thick paste like this-
It's time to get messy. Keep aside the whisk, pour in the remaining flour and go in there with your hands.
At this point I drizzled some Coconut Essence over the dough. This is totally optional. If you insist on adding this, look for it in the aisle in which flavours are sold at an Asian store.
Here is everything combined together.
Cover this baby and let it rise in a WARM place for one whole hour. I normally warm my oven lightly for 2 minutes on the lowest heat. Then I turn it off and put my dough in. Use a plastic wrap to cover the dough.
I added a kitchen cloth to the plastic wrap for extra coverage.
While that baby is growing up, start preparing your filling. Put your powdered coconut in a bowl.
Add in your egg. Note that I used one but I put two in the recipe because I think 2 are better.
And icing sugar.
Mix 'em up. Love the yellow colour!
After one hour, check your baby dough. It must have grown up to an adult dough.
Look at that!
Flour your working surface.
Punch down the dough to remove excess air then place on your work top.
First open with your hands then you use a rolling pin to roll into a large triangle.
Put your lovely filling on it.
Spread it all over.
Take one end of the dough and start rolling to another end.
When you reach the other end, brush the edges with water so it seals properly.
Finish up the rolling.
Trim the edges so they appear fine.
Place a knife right in the middle and cut.
Cut each side into eight. To achieve this neatly, keep dividing each piece in two two until you get 16 rolls.
Start placing on a baking tray lined with parchment paper.
Here are the 16 rolls of coconuty goodness. Let them sit in a warm place again and let them rise for about 10 minutes.
While they are rising, melt a tablespoon of butter. I melted mine in a bowl placed on hot water because my microwave oven is bad.
Here are the risen rolls.
Brush them with melted butter.
Bake in an oven at 325 Degrees Farenheit for about 20 minutes or until golden brown at the top.
Notes

If you are using a whole coconut, grate it and make some coconut milk the way I do in this recipe. In this case, use less water so you get a really thick and rich coconut milk. Use the coconut milk for the dough then dry the shredded coconut in a cooking pan on very low heat, stirring from time to time. You could alternatively use the oven for this. Use your shredded coconut to make the filling. Easy breezy!