EGG CAKE RECIPE
Published Apr 20, 2016
Updated Apr 26, 2017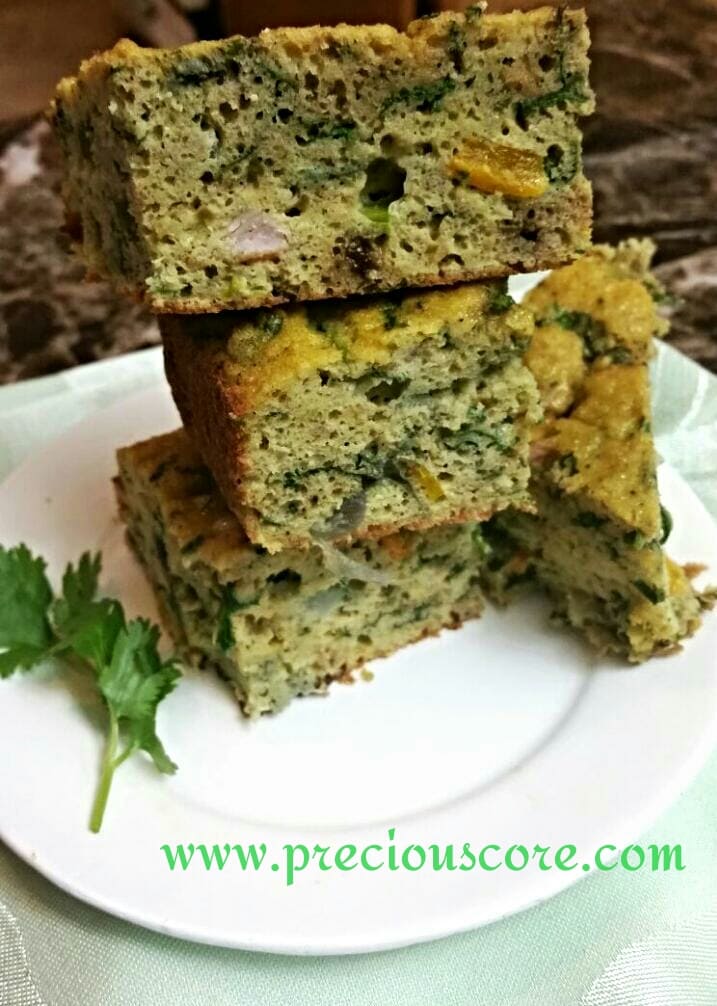 So the idea for this deliciousness came from Mr. N. He said, "There is this thing I used to eat in Yaounde… egg made into a large cake."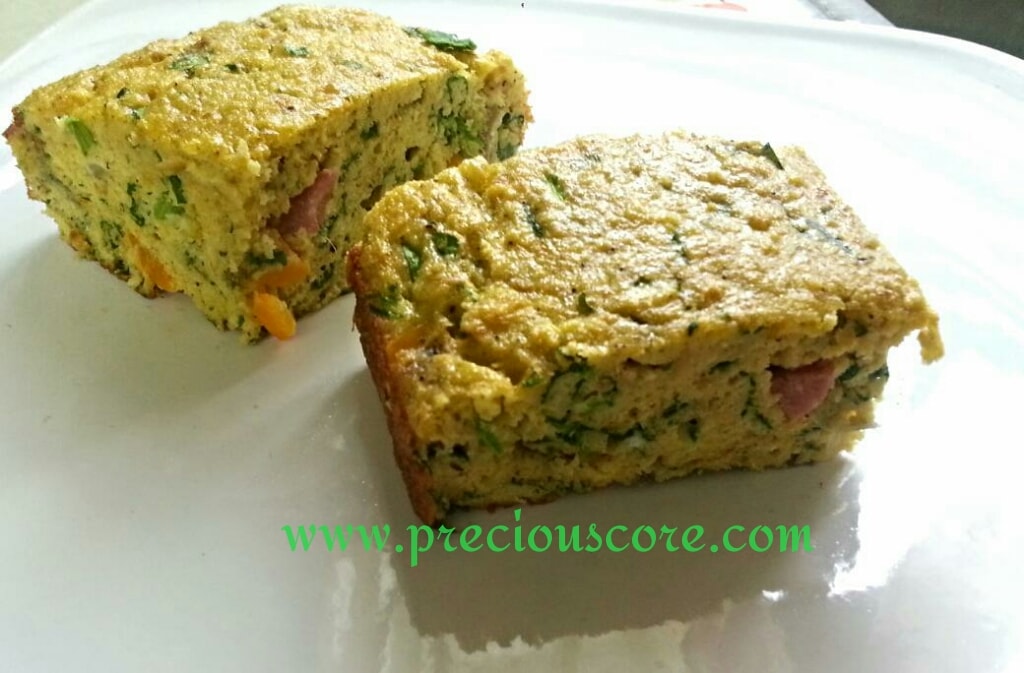 Then I set out searching for answers and I was able to get ideas that led me to make this egg cake. It is incredibly delicious!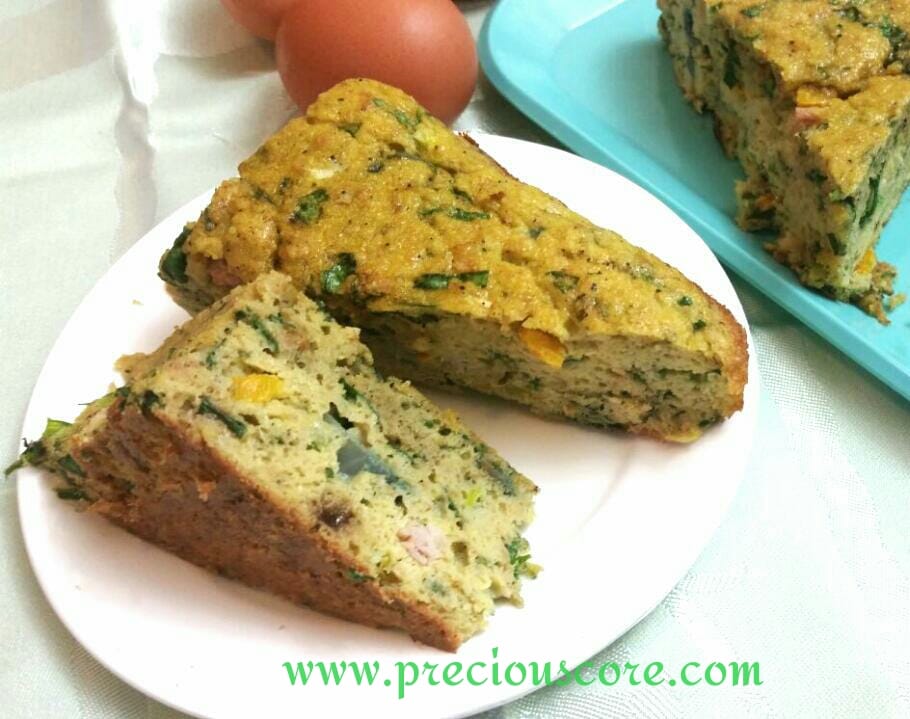 I just kept styling and taking pictures of it because it is a culinary wonder that gets ready in no time! This makes a perfect breakfast treat. Honestly, I would eat this anytime of the day. My love for Egg Cake can not be constricted to specific dining times. No!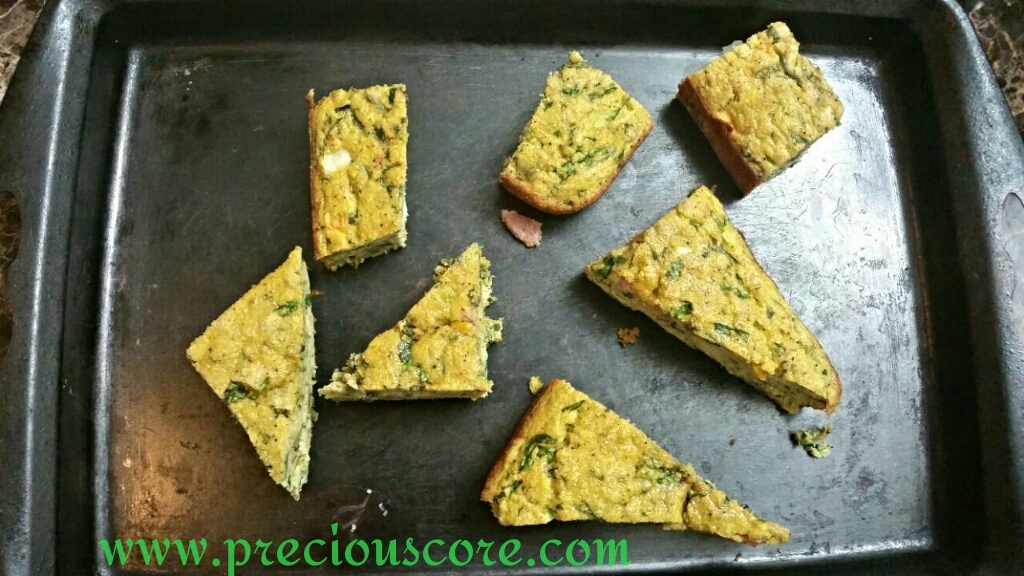 Egg Cake Recipe
Prep: 10 mins
Cook: 20 mins
Total: 30 mins
This is what you'll need:
Six eggs
Half an onion
2 Maggi cubes
A pinch of salt
2 stems spring onions
A handful of chopped herbs (green spices)- I used cilantro
A handful of chopped spinach (optional)
Half a cup of choice veggies (I used bell peppers. You could add tomatoes)
Half of a hot (scotch bonnet) pepper (totally optional)
1 teaspoon vegetable oil to grease cake pan
1 cup of breadcrumbs
Directions
Preheat oven to 350 Degrees Fahrenheit. Oil a cake pan and set aside.
Crack eggs and dump into a bowl.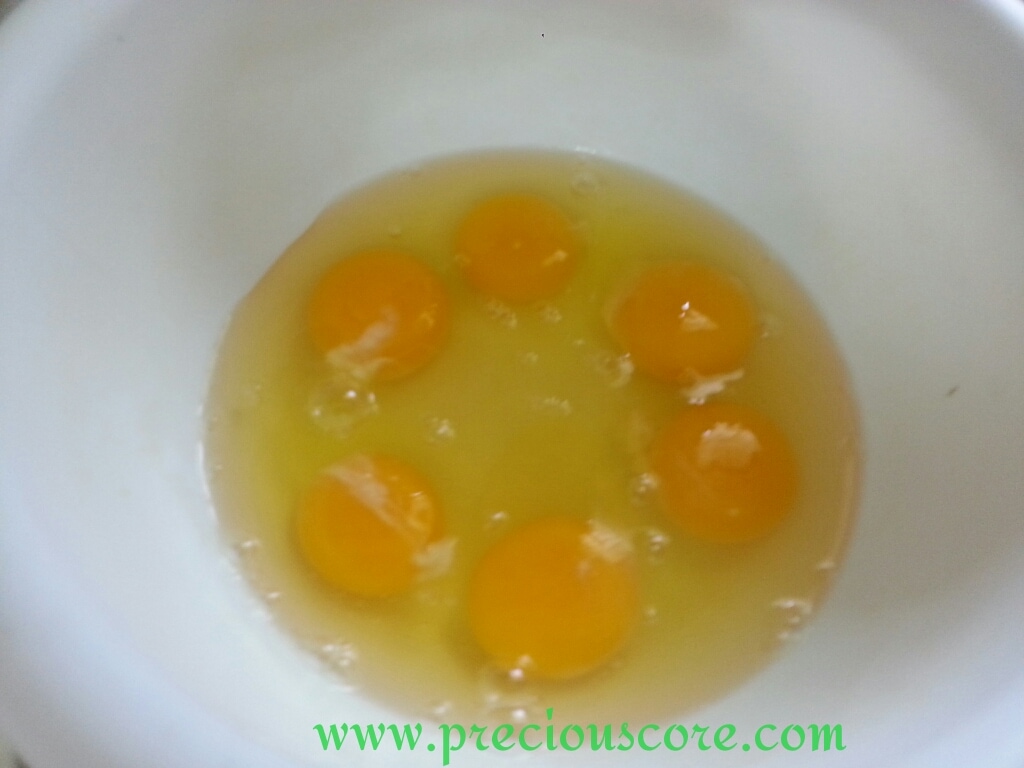 Throw in your breadcrumbs. To make breadcrumbs at home, simply heat some bread in an oven or on a skillet (frying pan) until hard. Crush in a blender or food processor to make the crumbs. You can also use bread crumbs to make Scotch Eggs.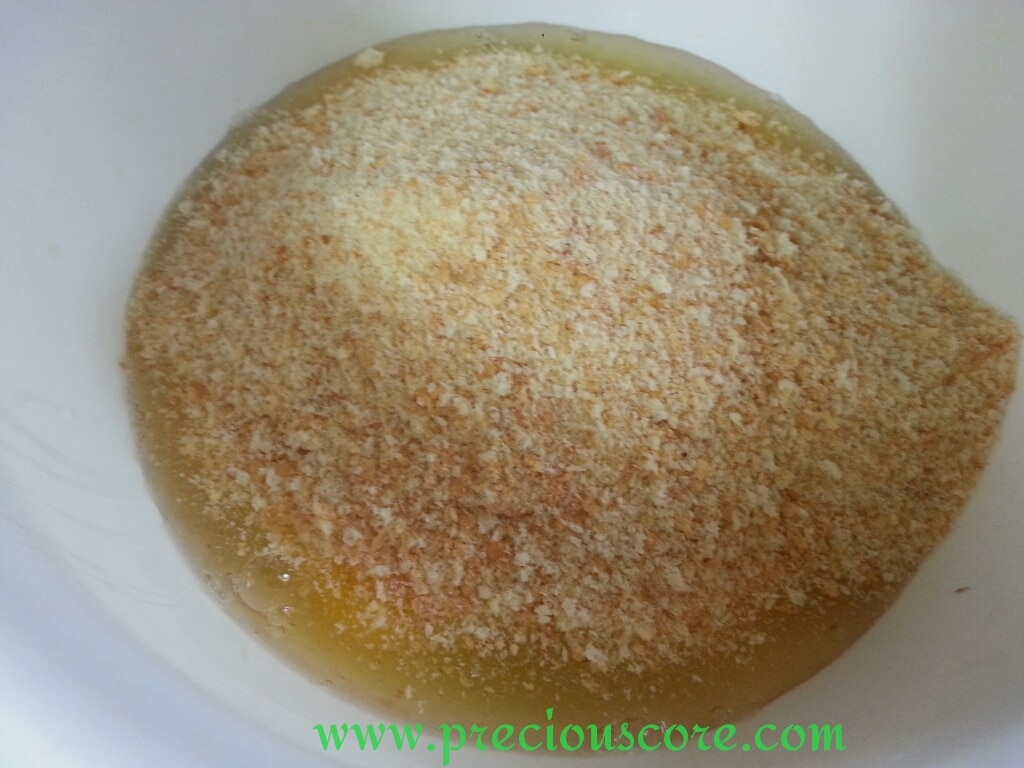 Now baby (or honey!) chop your onions and herbs and dump in. Hehehehe!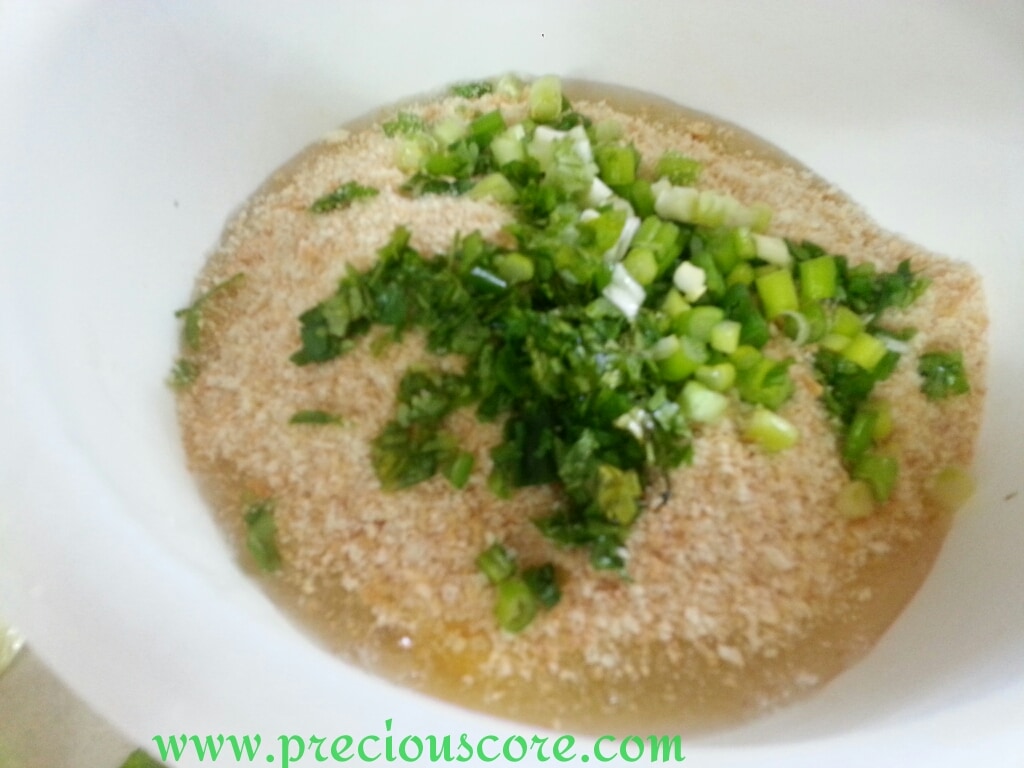 Throw in your chopped spinach (if using), pepper and all other vegetables of choice. You could add shredded carrots too or a little sliced ham (like I did below). Be flexible!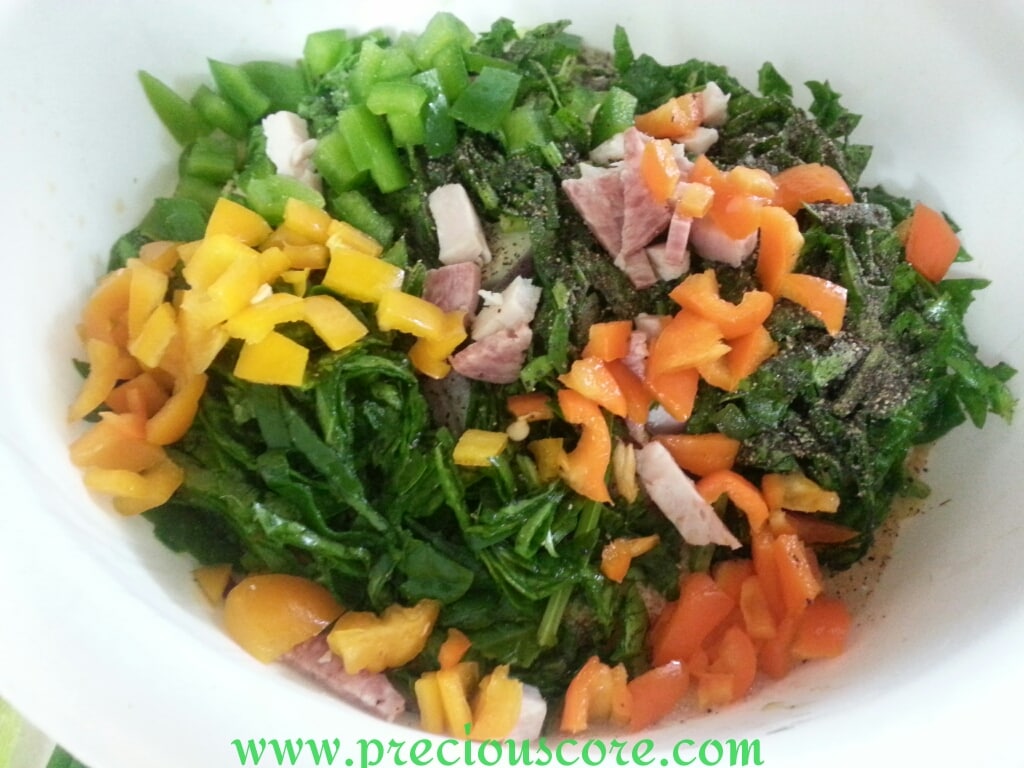 Add in your salt and maggi and mix all of that goodness together.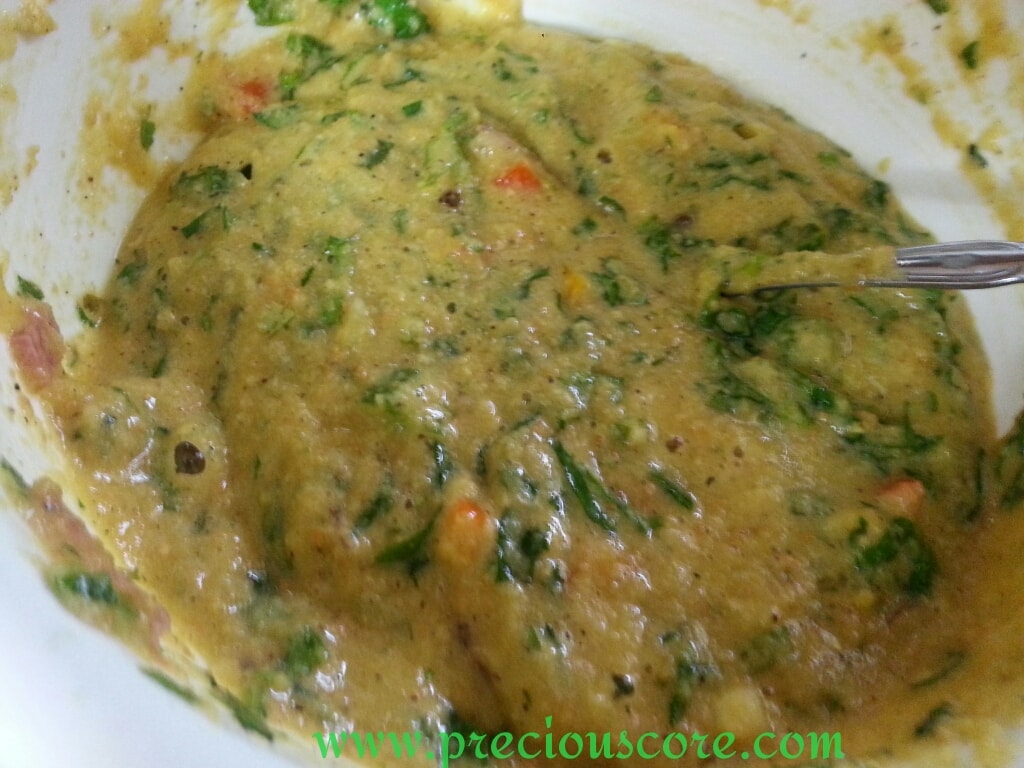 Now pour into your greased pan and use a spoon to make the top smooth.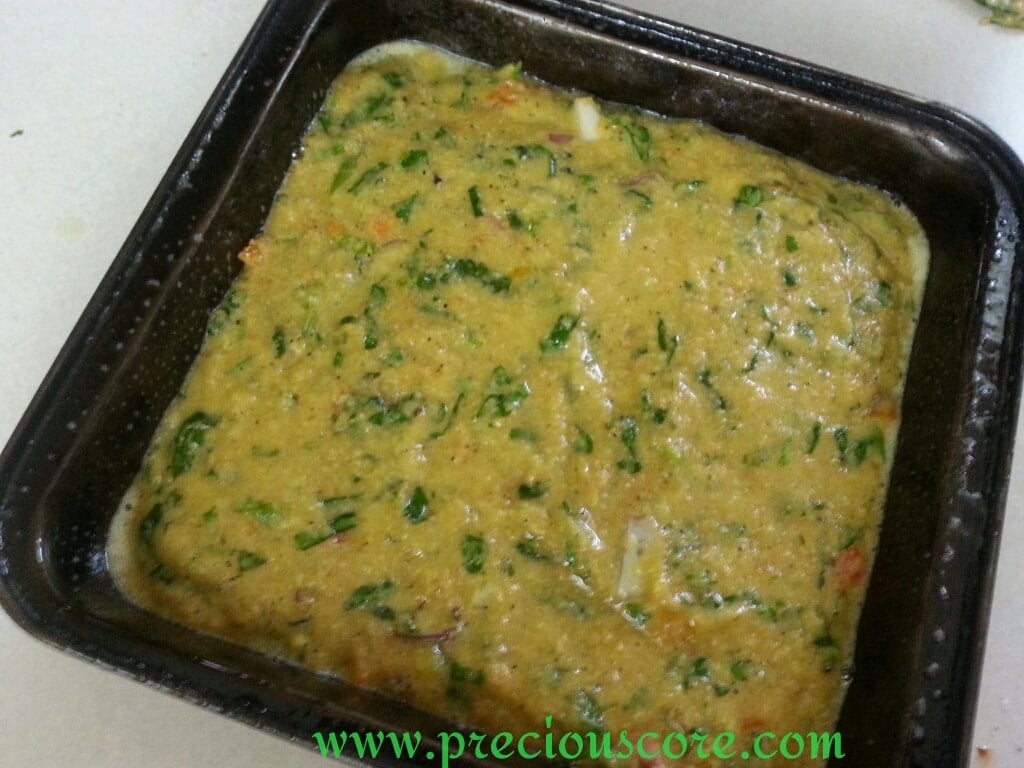 Bake in the oven for about 20 minutes or until an inserted toothpick comes out clean. Note: It might get ready sooner depending on your oven so watch it like a hawk. Viola, egg cake is ready!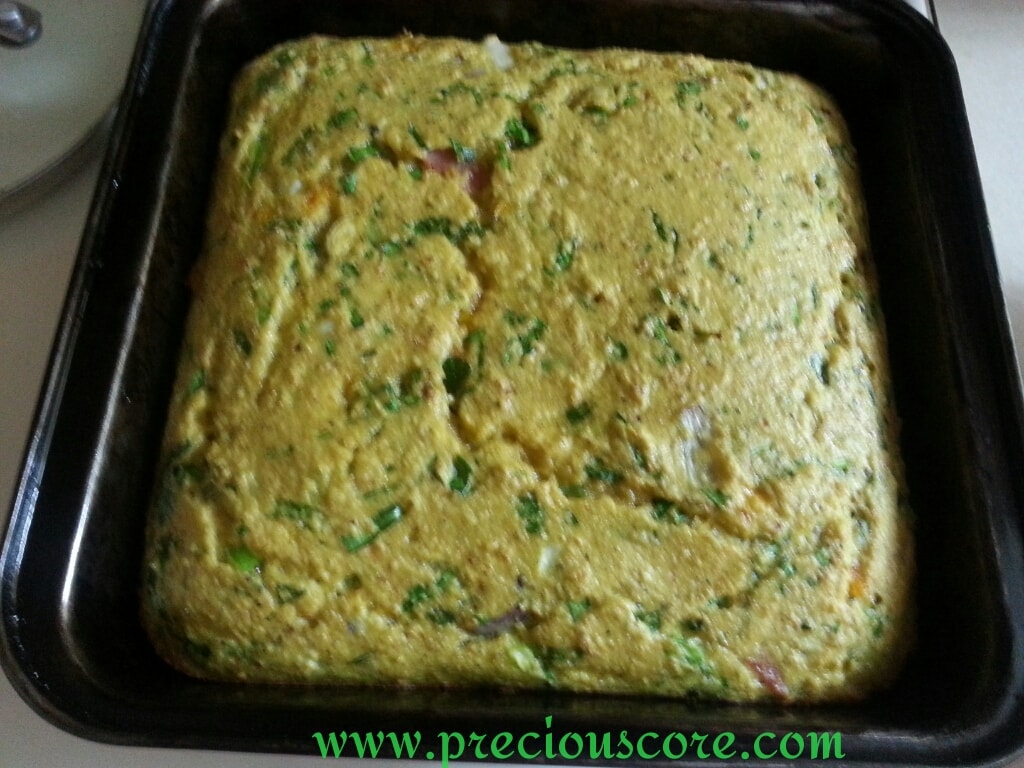 I wish you all the love eggs can offer!