SCOTCH EGGS COATED WITH MEAT
Published Apr 15, 2016
Updated Apr 26, 2017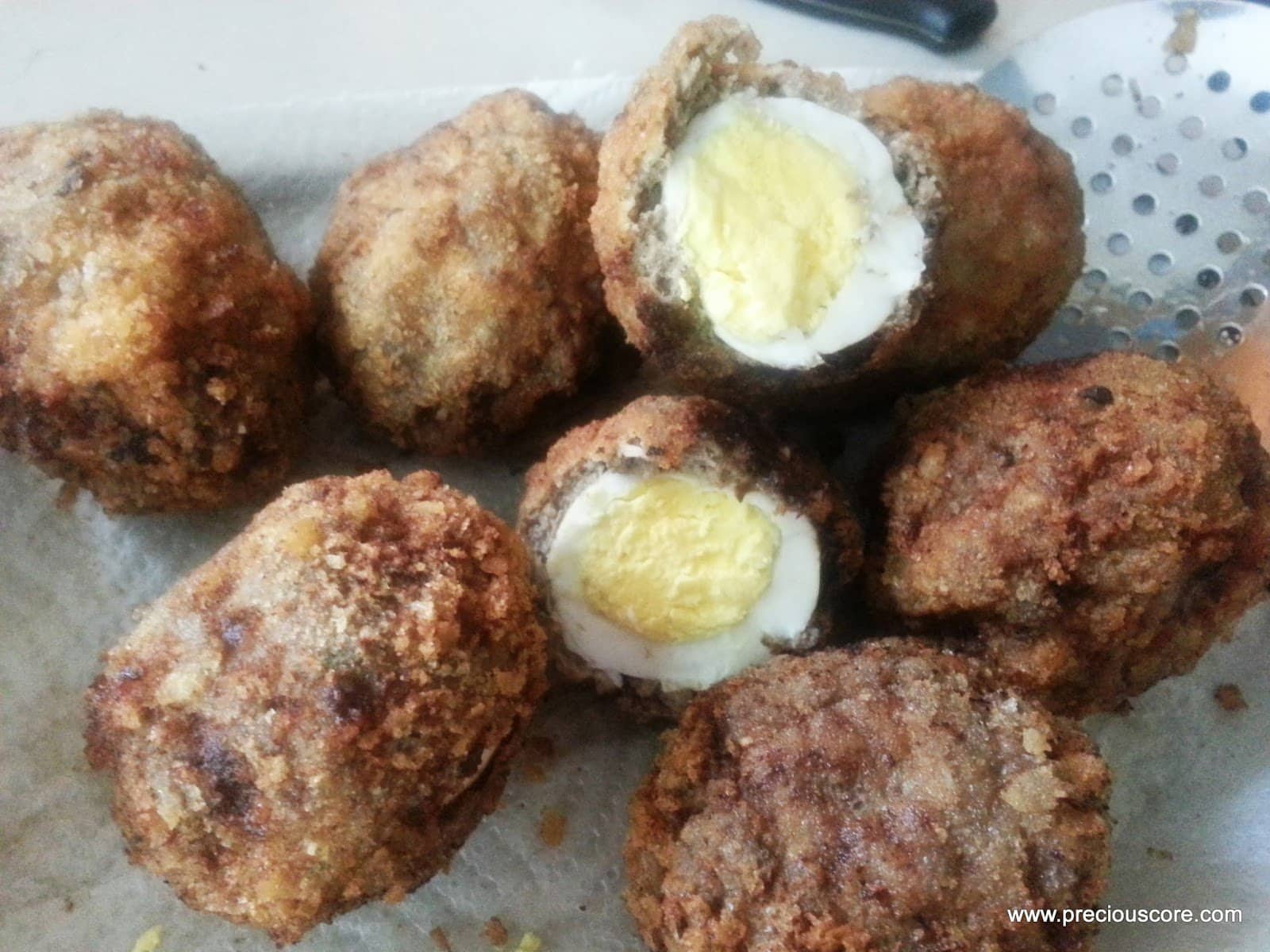 Scotch eggs! They put the 'e' in the eggs.
They make even a non egg lover fall in love.
They make boiled eggs worth dying for.
Let's make them!
Prep: 30 mins
Cook: 20 mins
Total: 50 mins
Yield: 7 scotch eggs
Ingredients
7 hard boiled eggs
1 pound ground beef (About half kg)
Salt and ground black pepper to taste
1 tablespoon of chopped parsley
I litre oil for frying
I cup breadcrumbs
Half cup of flour
Here how you add 'e' to eggs:
In a bowl, beat your two raw eggs and set aside. Put flour into another bowl and set aside.
Peel your hard boiled eggs. As you can see I have more that seven here. I gave the most poorly peeled ones to the girls to feast on. I have a problem: I hardly peel hard boiled eggs without breaking the egg whites. Please pray for me. If you know how I can avoid this, let me know below. Thank you!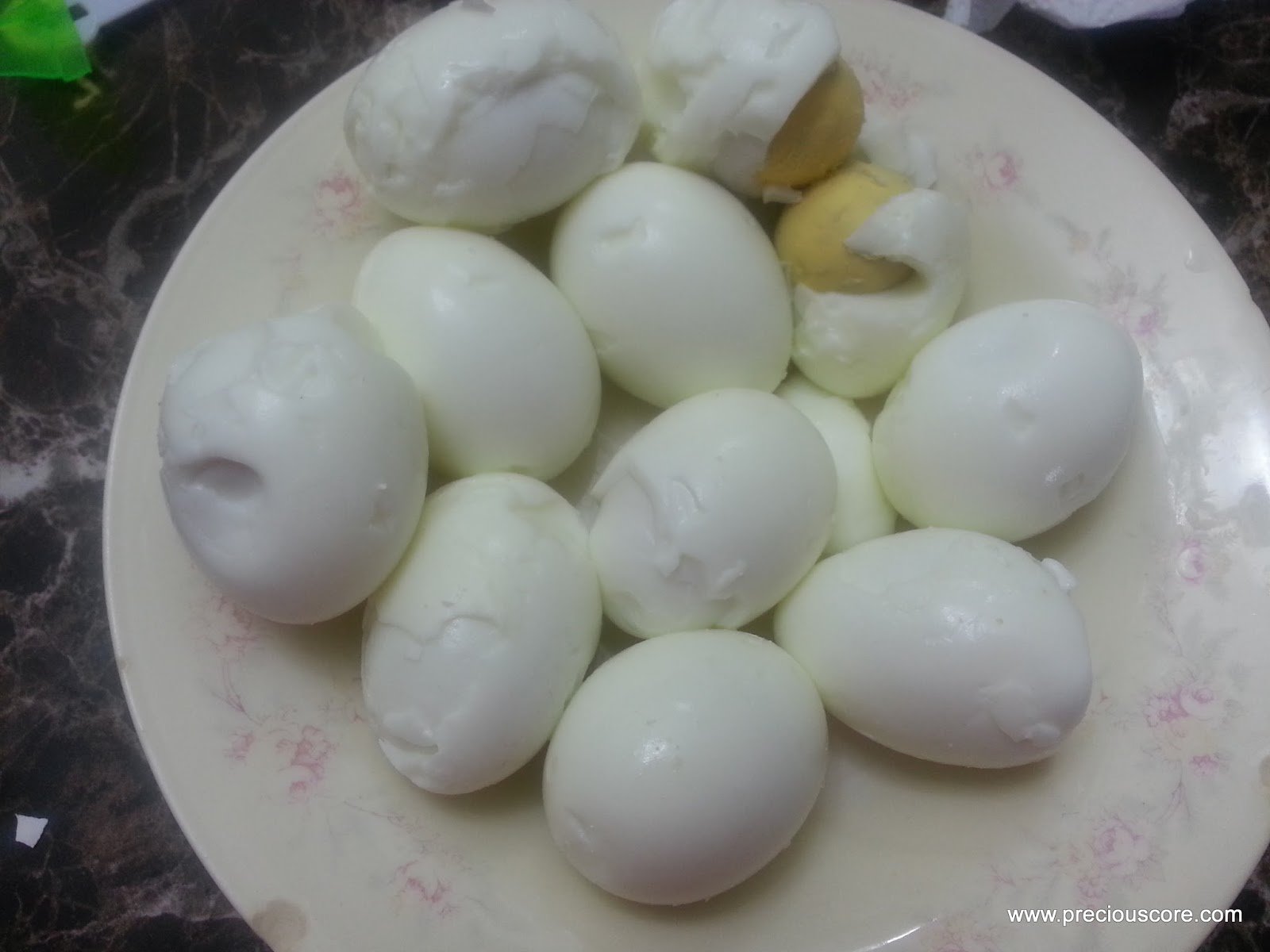 Now prepare your breadcrumbs if you are not using already prepared one from the store. To achieve this, I heated some French Bread in the oven until it got hard and crispy. I now crushed it in the blender. Viola, breadcrumbs!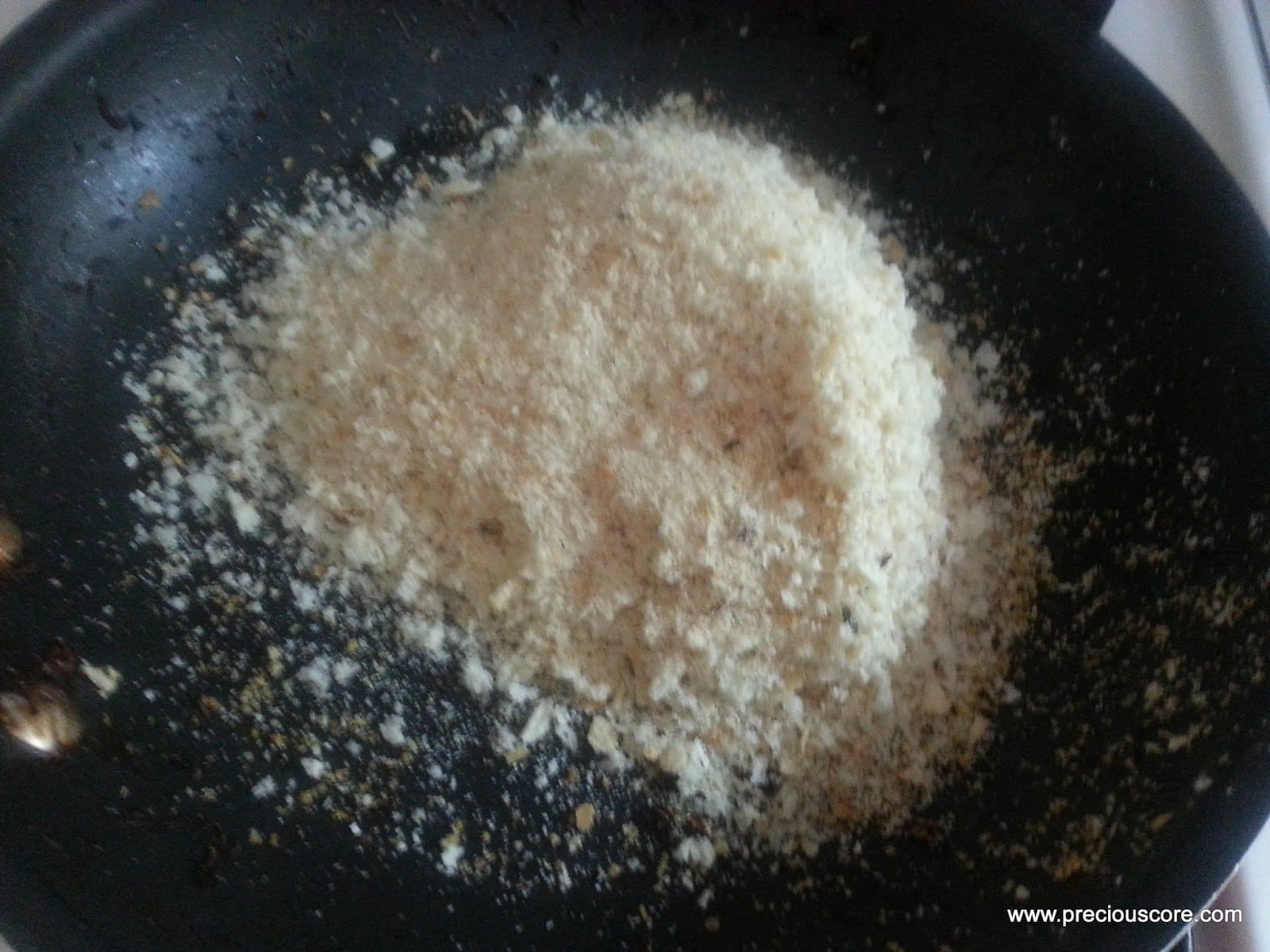 Now season the meeeeeeat! I love this part. My list of ingredients up there says salt, pepper and chopped parsley but baby, feel free to throw in other flavours! Freshly ground ginger and garlic will work wonders in here! Some ground white pepper will give it a kick. If you are maggi freak, throw in a cube too. Just don't overpower the meat and override its natural lovely flavour. Mix till all the ingredients marry each other.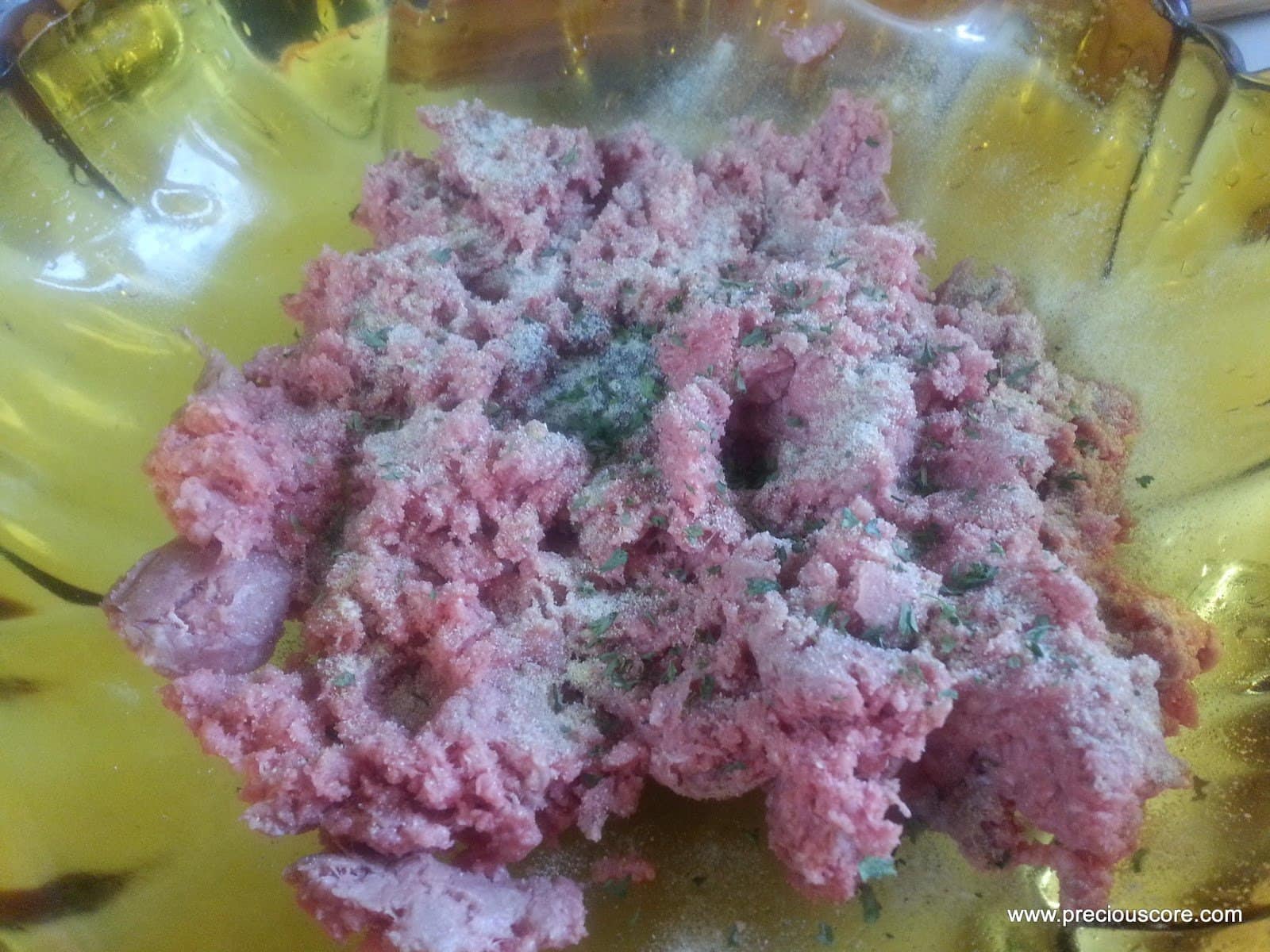 Now this is the fun part. Put your oil in a pot and set on medium heat. Take one hard boiled egg and coat with that magical meaty mixture. Be careful to coat all of the egg with the meat. Dump it into the bowl containing the flour.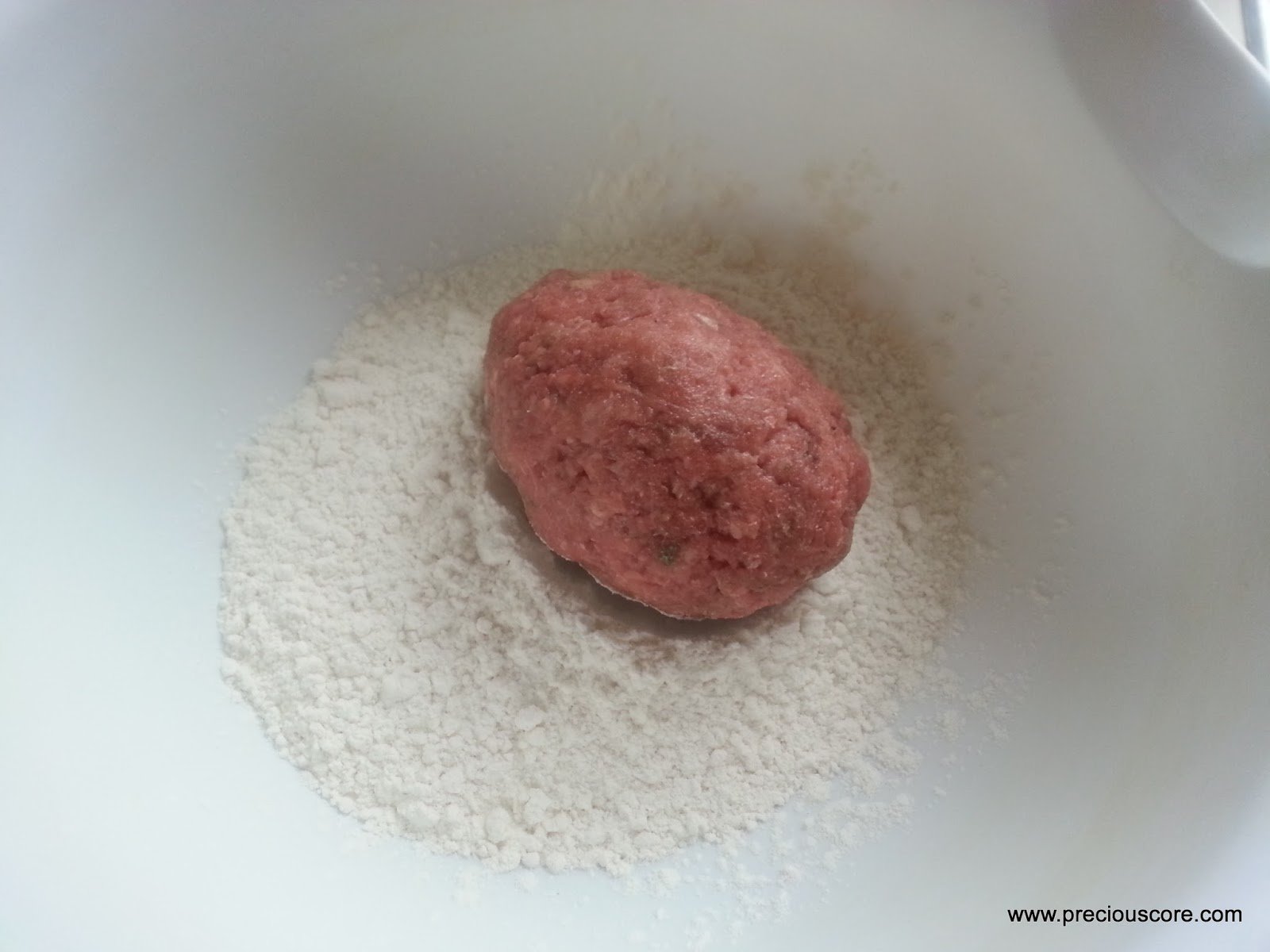 Coat it with the flour.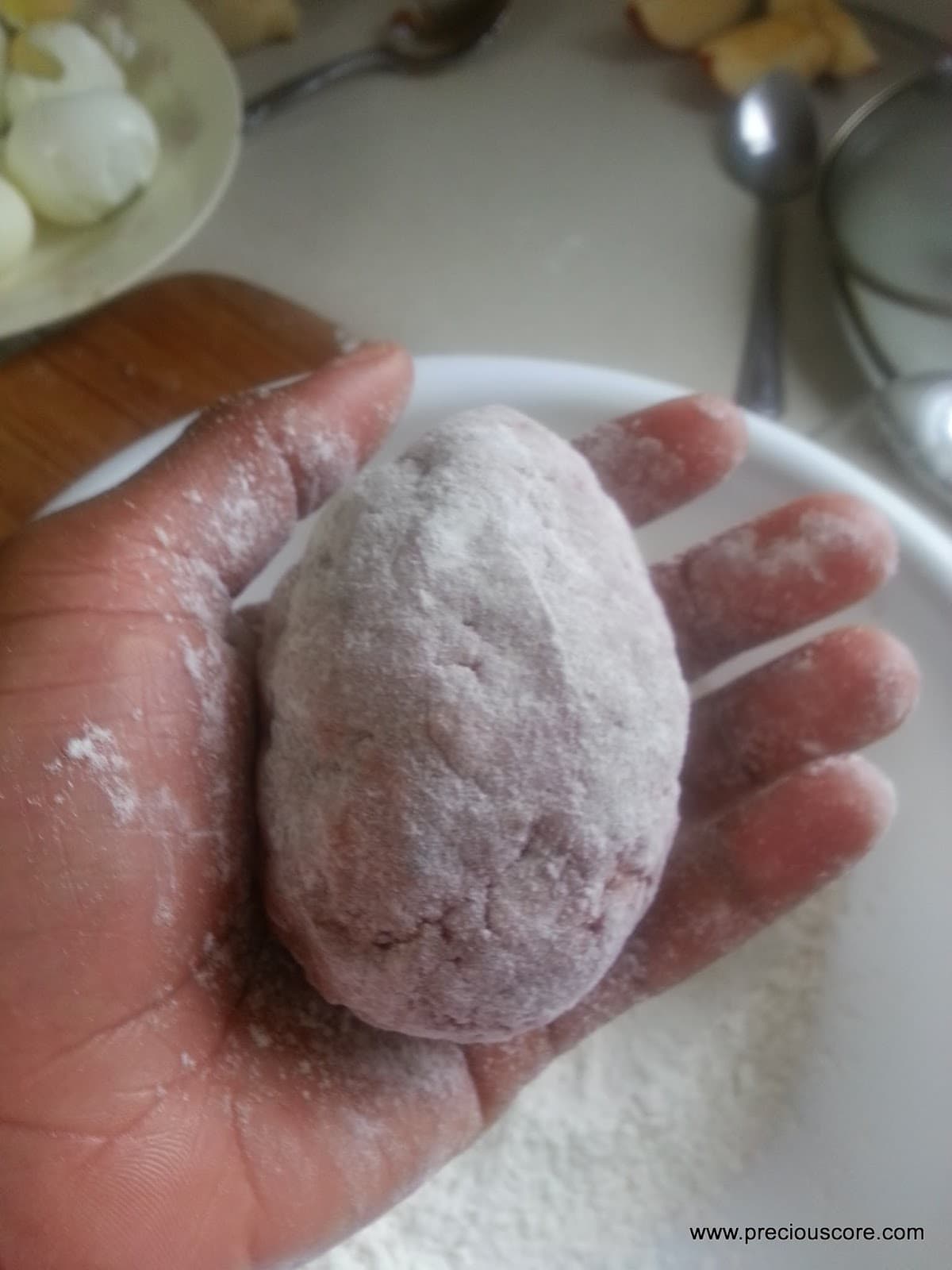 Now put it in beaten egg and coat again.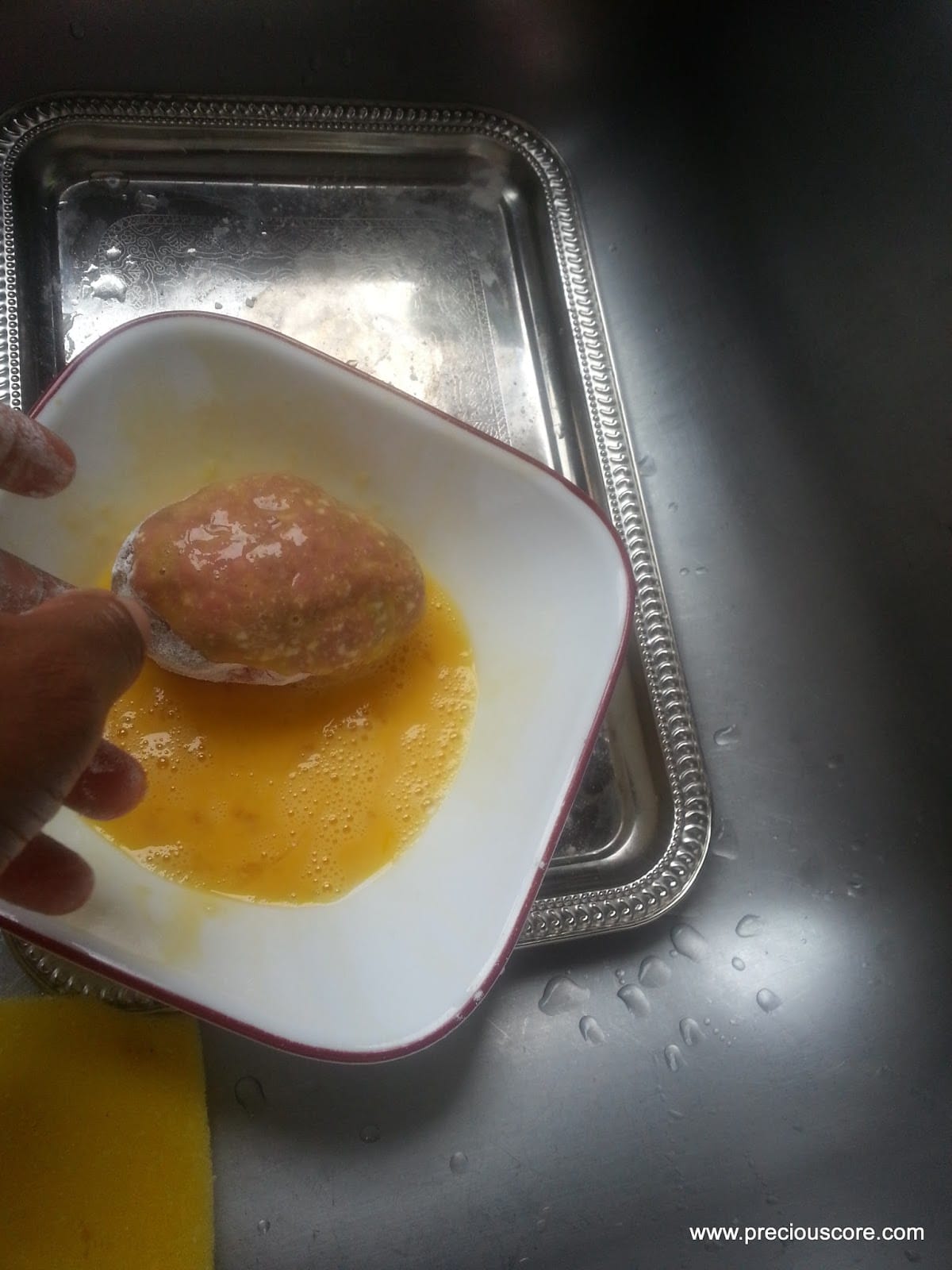 Then you put into the breadcrumbs.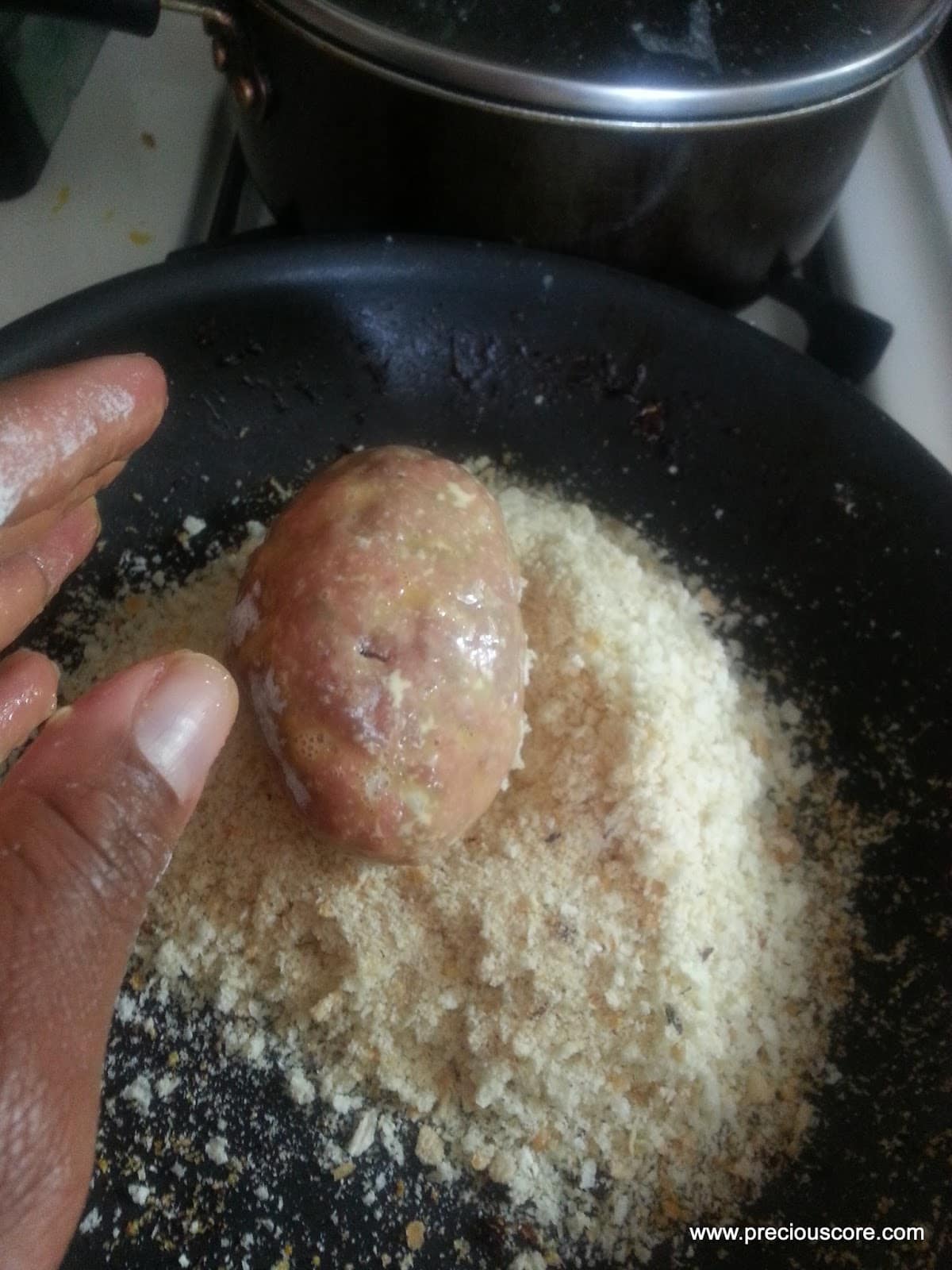 Yes! Yes!! Coat it with that bready crumby thingy.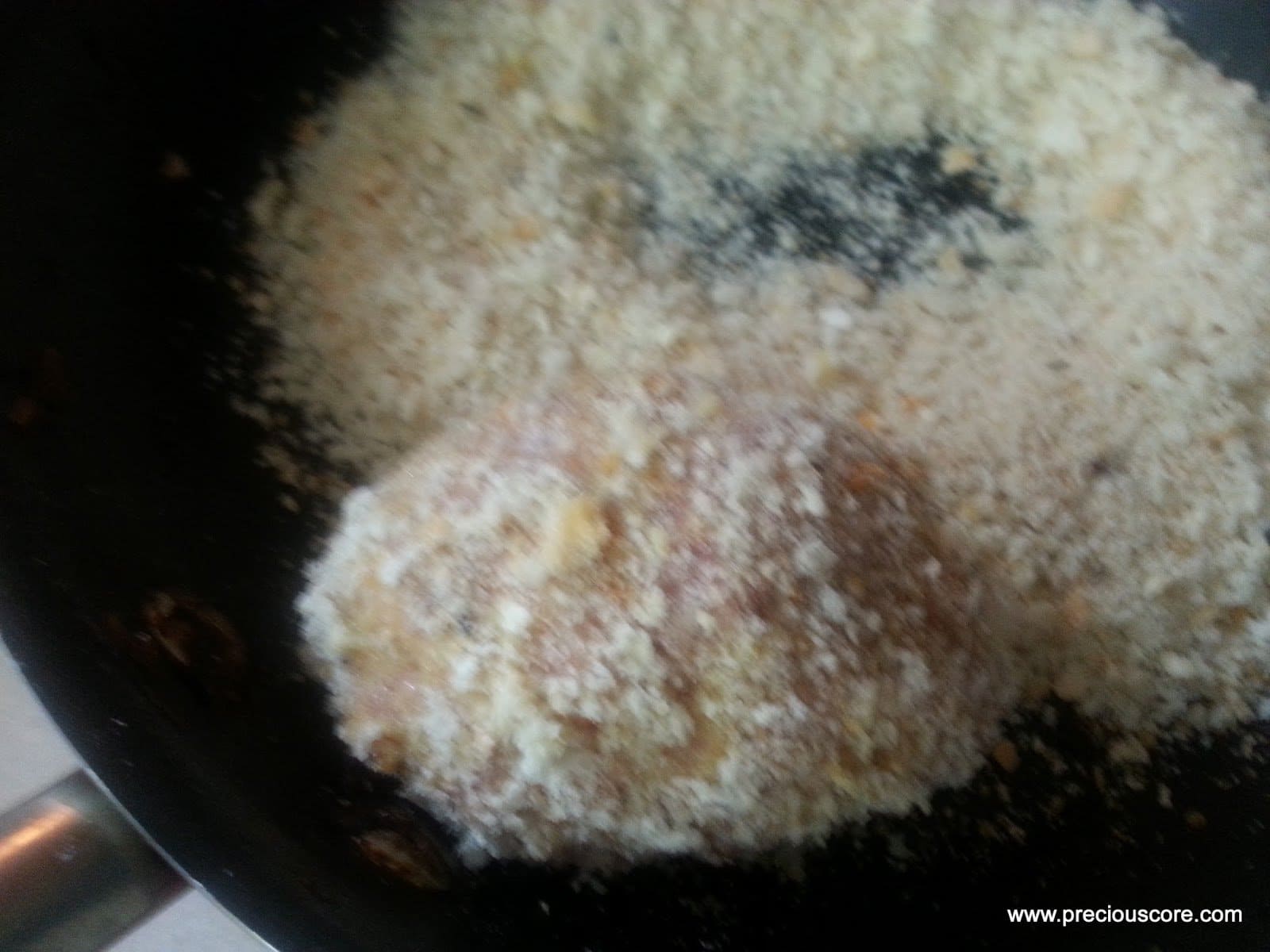 Drop into heated oil and fry.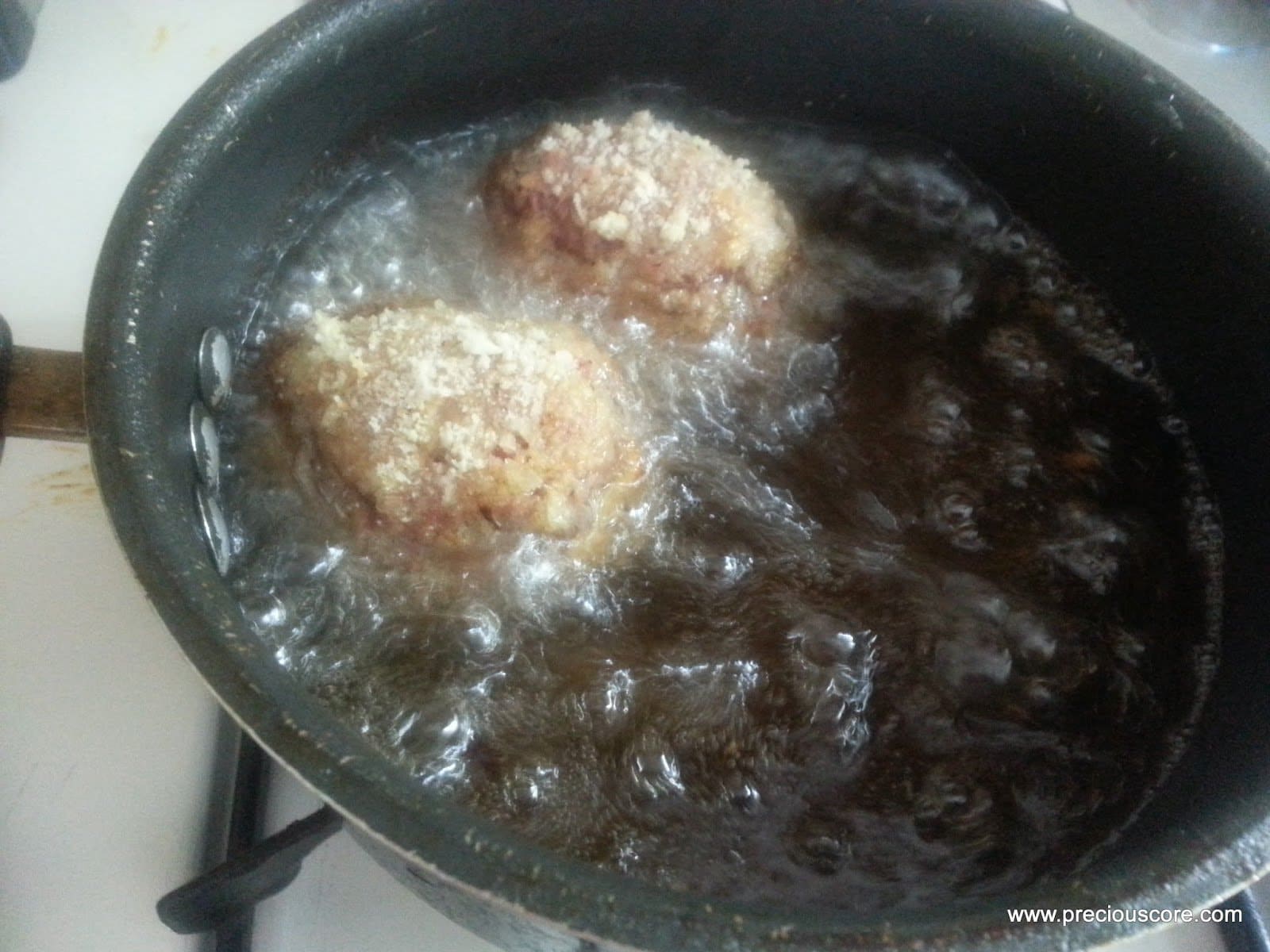 Fry and turn the sides until all golden brown.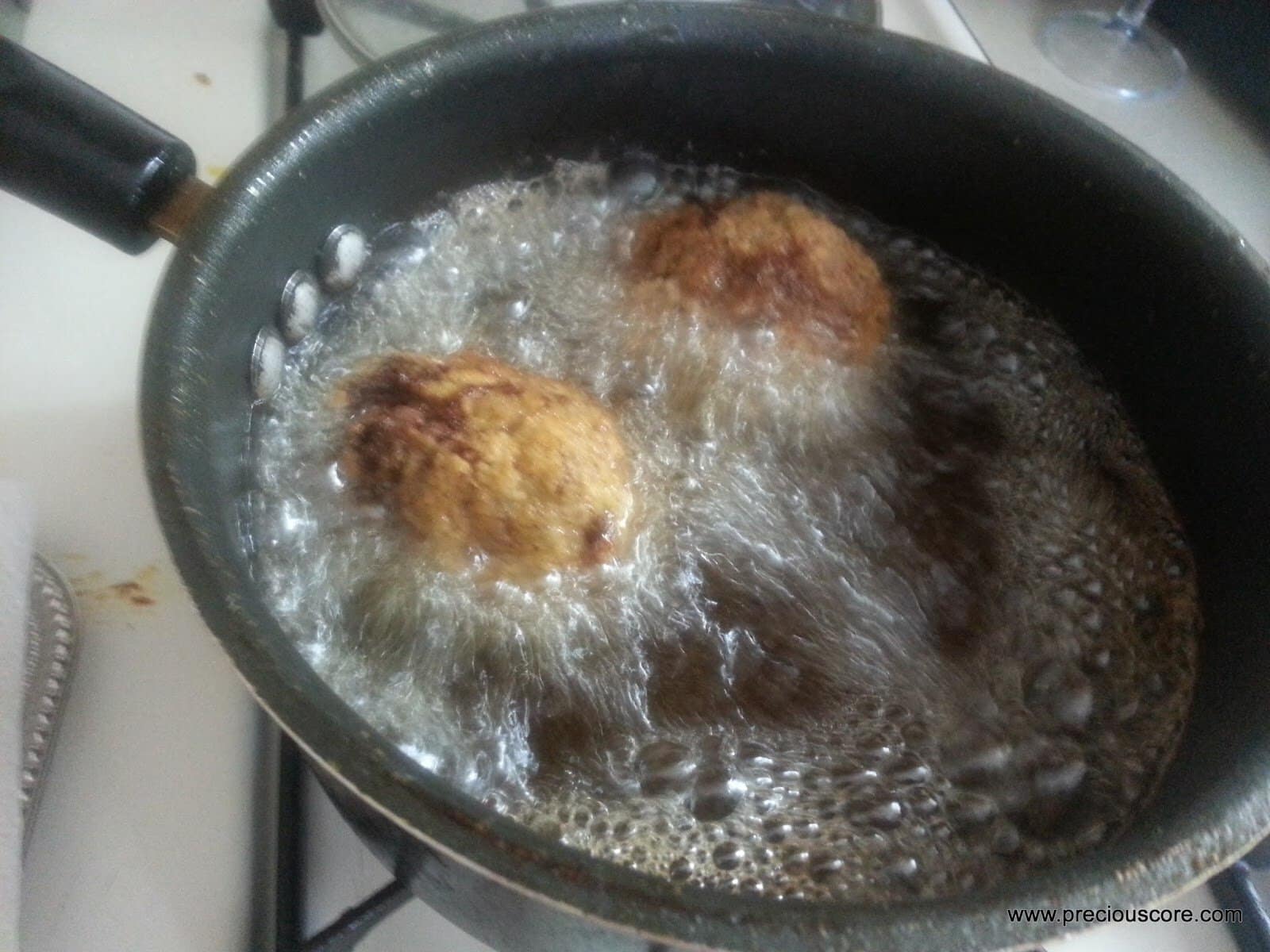 Remove and place on some folded paper towel to drain. Repeat process with all the eggs.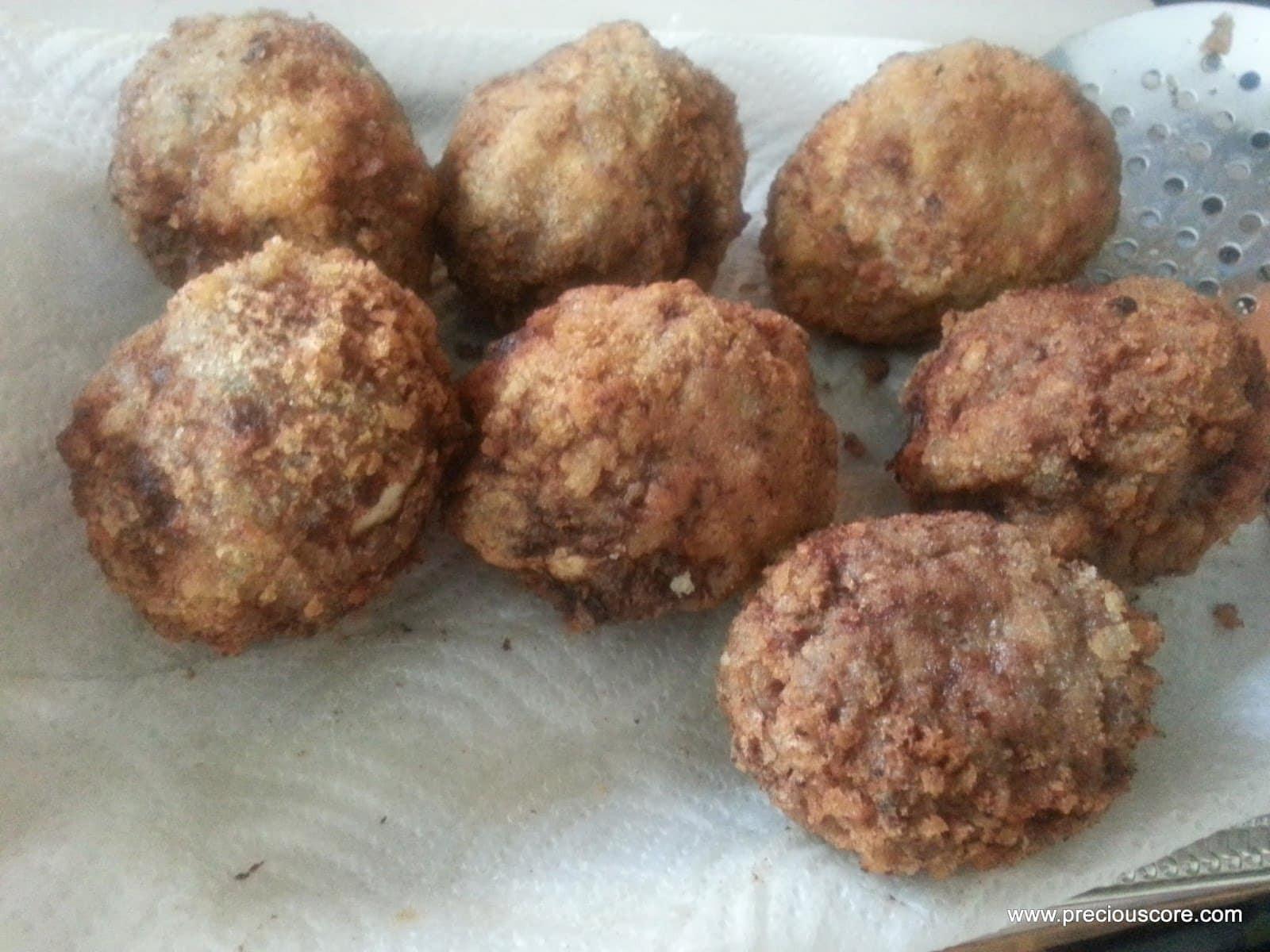 I honestly think that my scotch eggs are laughing at each other because they are not smooth. However, they tasted ah-mazing! I blame their miserable look on my poorly crushed breadcrumbs, which was the last thing to go on the eggs. To avoid my mistake, grind the bread crumbs to be very fine.
Other things you can use to coat eggs for scotch eggs are sausage and fish. If you prefer to coat your eggs with flour, check out
this simple recipe
.
Have a good one!