FOOD FRIDAY
Published Mar 17, 2017
Updated Apr 03, 2017
Happy Friday! You guys, I have had one hell of a busy week. I'm a little behind video production this week so no new video today but I'm working on it. I thought I would just pop in here and instead have a little chit-chat with you. How are you doing??
Since I abolished "Here's What's Up", I noticed I have not quite had one of these random anything-goes-kind-of-posts. And I miss that because what is a blog without a little bit of weirdness and a personal touch?
So here is how I'm doing: I made homemade croissants last weekend. Oh God, it was so delicious! And I felt pretty proud of myself. You know, the first time I researched on how to make a croissant and watched the 49 steps involved, I resolved that I was never going to make any. By the way, what I watched was this video by one of my favourite persons in the whole world, Laura Vitale.
Whaaaa? I mean how I'm I supposed to work on the same dough for 3 days, rolling, folding, measuring and doing all sorts of things in between? Yes, three days. That's how much time it takes to go through a batch of croissant dough. The dough sits in the fridge most of the time but then again, 3 days?? I believe when I saw the procedure, I must have circled my hand around my head like Nollywood actors do and said something like, " Tufiakwa!"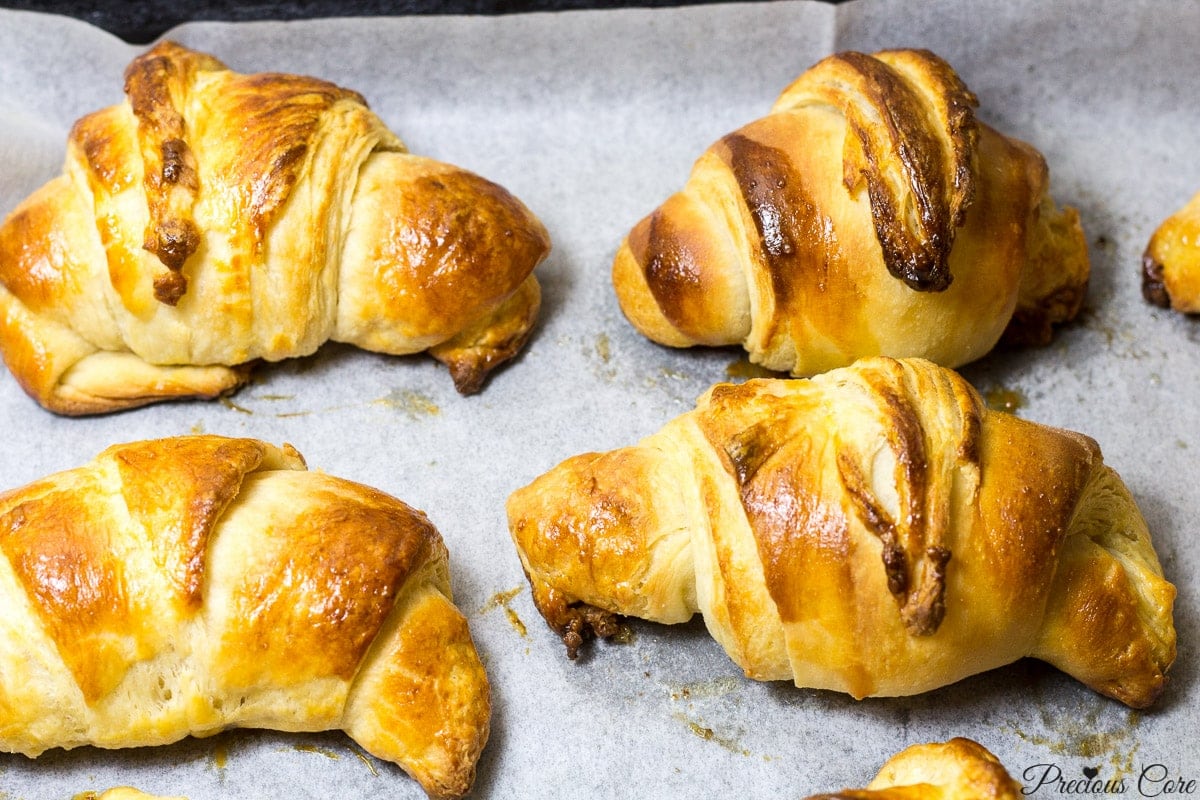 But then, the foodie in me! That thing God put inside of me that makes me want to cook, cook and cook some more. That's what is to blame for my swift change from "I can't" to "I must!". If I could make croissants then I don't think any recipe is too hard to go through.
In other news, I am catering for an event this weekend. Which means I will be making lots of Accra Banana and drop doughnuts. Which also means I may get fatter due to inevitable tasting. Please pray for me. Ha.
In other news, I bought FIVE COCONUTS from the grocery store two days ago. I have been a very happy person since then! I pass around the coconuts and hold them and shake then hearing the coconut water dance in the coconuts makes my soul merry. Oh coconut, how I love thee! I see homemade coconut milk and coconut flour in my future. I might share the recipes.
In other news, have a good weekend, you lovely internet friend!