For Me to Live is Christ… What are you Living for?
Published Apr 11, 2014
Updated Sep 29, 2016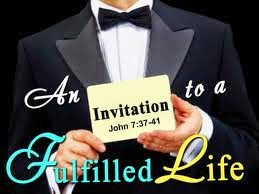 I was all smiles as I engaged in a 'gistful' conversation with my younger brother in a Facebook chat yesterday. He gave me the headlines of all the things he wanted us to talk about and then asked me to progressively select my choice headlines so he could give me all the scoop. I made my choices and like a devout waiter, he served the news. Topics ranged from serious stuff like my grandfather's funeral to the silly ones like how he calls my sweet little girl, "Bebe Matango". Continue reading…

I was enjoying every bit of our talk until we came to this point. This is the point where I asked him to serve me the news on one of the headlines which was simply the name of one of my elder cousins.
He said, "This is the shocker, Pre."
Eager to know, I typed a quick "What?" and hit the enter key.
He replied, "She is dead, Pre, dead."
…I was speechless and for once I hoped that death had a different definition other than the fact that when a person is dead, it means they are no longer living. My smiling face instantly became a sad one.
In a short while I lost consciousness of my environment and allowed my thoughts to travel far and wide. I thought of her face, the last time we met, our conversation, her wealth, her words, everything I could think of.
Feelings overwhelmed me. It is an understatement to say that I was shocked. I lack words to describe how I felt at that very moment.
Then I thought of one thing: Where is she now? Is she in Heaven or in Hell? Is she rejoicing or weeping? What is her reward after going through this life? I remembered how she told me of her faith in God. I hoped that she had cleaved to Him until her last breath.
A lot of us have been put in a similar state of shock after a loved one passes on. Someday, it will be our turn. Whether you want it or not, we will all DIE someday. Unless of course Jesus comes when you are still alive.
Many people fear death but death is not something to be feared when you live right. Paul said in Philippians 1:21, "For me to live is Christ, and to die is gain." (KJV)
This verse keeps ringing in my head because my Mom often sings a song that has that portion of the Bible as its lyrics.
Today, I have taken a while to meditate more especially on this portion, "For me to live is Christ…" I live the life of Christ. Christ is the definition of my life!
What about you??? Who or what are you living for??? Are you living for your job, for your spouse, for fame or whatever???
Who are you serving. God or money??? Matthew 6:24b: "Ye cannot serve God and mammon." I add !!!!!!!!! to that.
Unfortunately, some people are so busy with the wrong things. The Bible says that it is useless that you rise up early and go to bed late eating the bread of anxious toil. Hah!
Some people are soooo busy investing in things that have no eternal value. When you cross to the other side will your life here on earth pay off? Or will you be found wanting?
I call on everyone to live a Christ-centered life. Whether in your thoughts, in your deeds, or in your words, let Christ reign.
When you live for Christ, this is the sweetest part: "…to die is gain". Yes, when you die, that will be gain! Your loved ones will be crying but you will be smiling. You will be in a farrrr better place.
How I long for that moment when I finish my mission on earth and walk in realms of GLORY in that place where the Light never goes out. How I long to finally see Him face to face and hear Him say, "Well done thou good and faithful servant." How I long!
I leave you with these words by the Apostle Paul: "And whatever you do, in word or act, do all in the name of the Lord Jesus, giving praise to God the Father through him." (BBE)
Life is short. Make the best out of it. And the best is CHRIST.