GARDEN EGG SAUCE +FIRST EVER YOUTUBE LIVE VIDEO!
Published Sep 28, 2017
Updated Sep 26, 2018
Last Saturday, I did something I have never done before. I went LIVE on YouTube. I have heard so much about trying new things. So I took my chances and cooked garden egg sauce live.
A while back, I was notified by YouTube that I could go live on the app. But I never used that feature though I hoped to someday. Saturday seemed like the perfect day for me to go live because:
1. I had not published a video on Friday. So I thought it would be great to compensate for that with something exciting on Saturday.
2. A live video made things wayyyyy easier for me. I didn't have to sit and edit afterwards as I typically do with my regular YouTube videos. Was I once done recording, the video was available for all to see. Win!
3. It is always great to try something new. You never know what might work.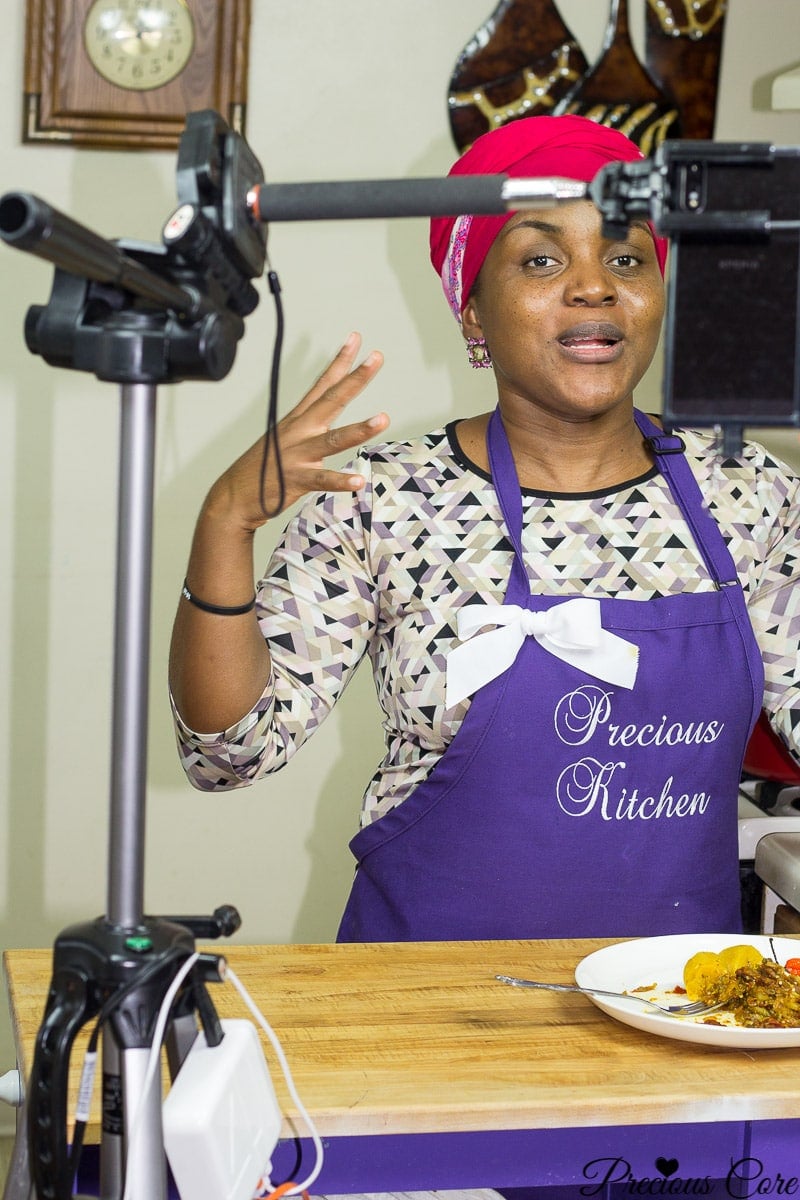 So we placed a phone on a selfie stick and Mr. N  recorded while I stood in front of the camera.
Surprisingly, the live video was a huge success. I was so surprised because I only announced it on my Facebook page 1 hour prior to going live. But few seconds into the video, I noticed 13 people were watching! Wow! I was elated.
I had already told myself if no one watches, I would just record and leave it there for my viewers to see later. I was wrong, you guys. More people than I had expected joined the video and at the end of recording, we had close to 200 views already. This might not sound like a great number but to me it was huge for something done with such notice. Next time, I'll do well to announce my live video days ahead so my lovely viewers don't miss it. A lot of people who came online after the video ended were so sad that they missed it.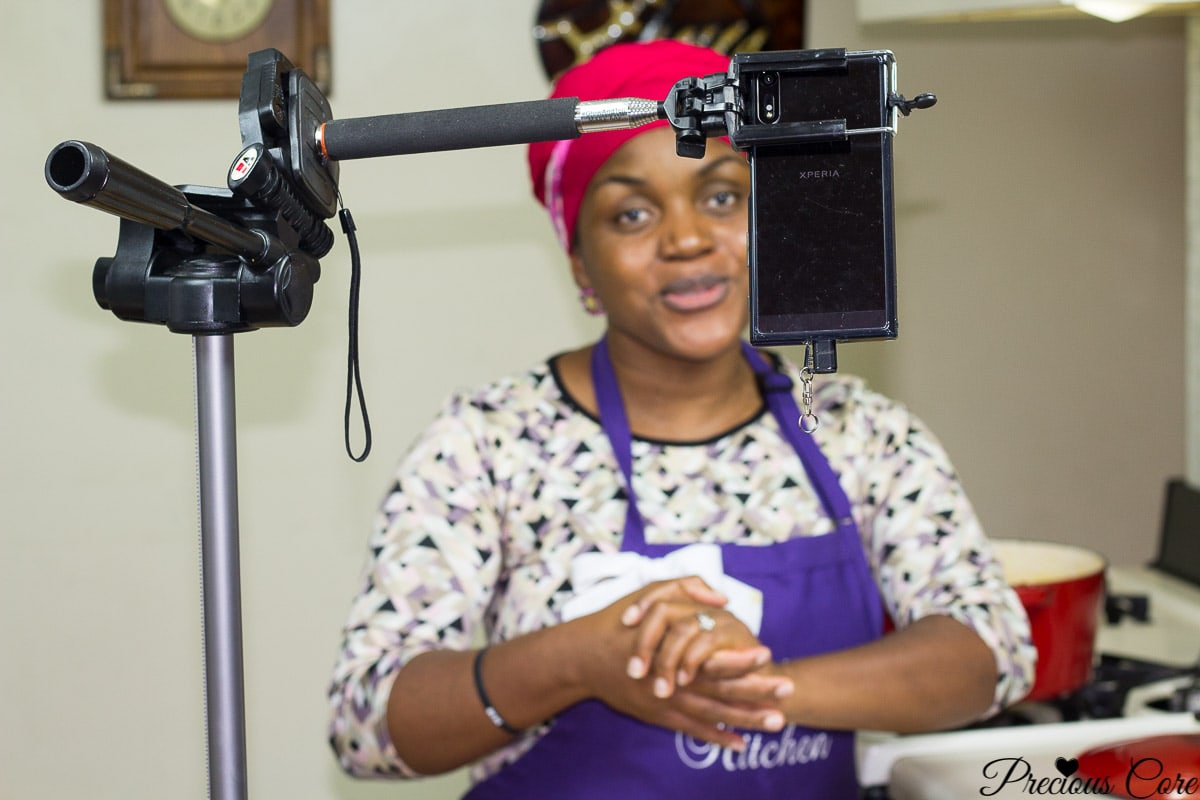 So what did I make? I made garden egg sauce! In my very first vlog in which you can see me shopping at the farmer's market, I bought some garden eggs. Many of you wanted to know how I cook those garden eggs so I thought it will be perfect to share that live.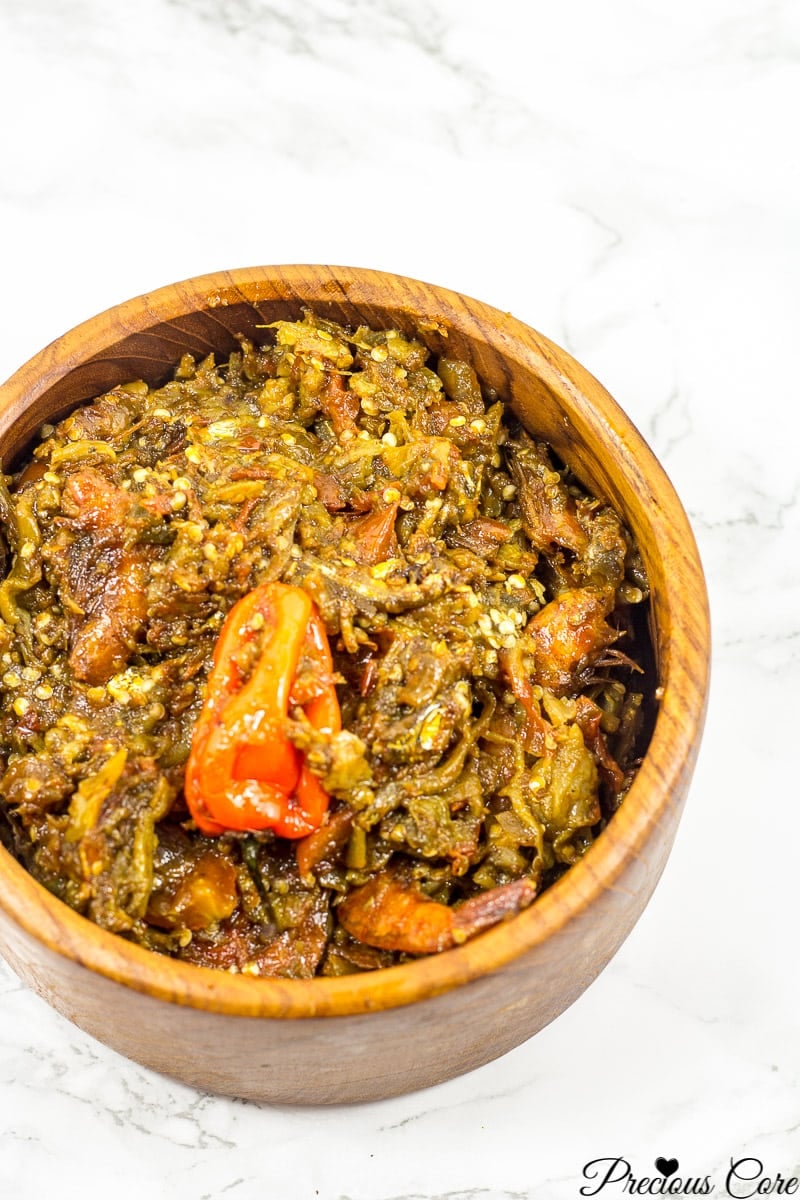 Garden eggs belong to the same family as egg plant also known as aubergine. They are either green or yellow on the outside. In some African countries like Nigeria, Cameroon and Ghana, they are cooked into a delicious stew. You guys I NEVER liked garden egg sauce while growing up. Because it was always too bitter and just bleh. It was one of those meals I considered 'punishment food'.
But when I started making mine, I made sure I used a lot tomatoes and crayfish. The result is a sauce that is actually very tasty. A sauce that I can actually eat and enjoy.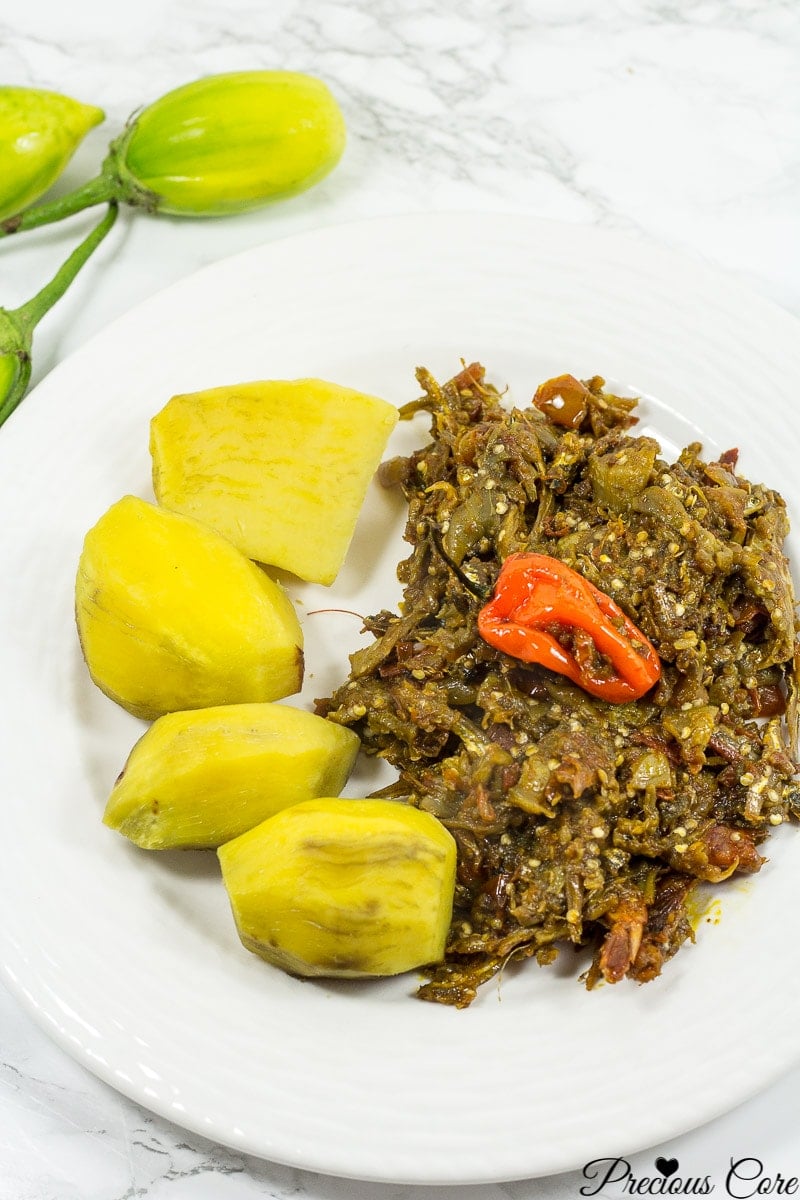 Mr. N also hated garden egg but after tasting my version, he repented. He even testifies about it in the video.
Talking about Mr. N, I couldn't have done this live video without him. He was so supportive and even moved the camera to ensure that you can see right into the pot. He also took pics of me while I was presenting (the pictures above). So grateful for him.
There's a garden egg recipe here on the blog with step by step photos. Now let's take a look at the how-to video and printable recipe.
Watch my very first YouTube LIVE video – How to make garden egg sauce: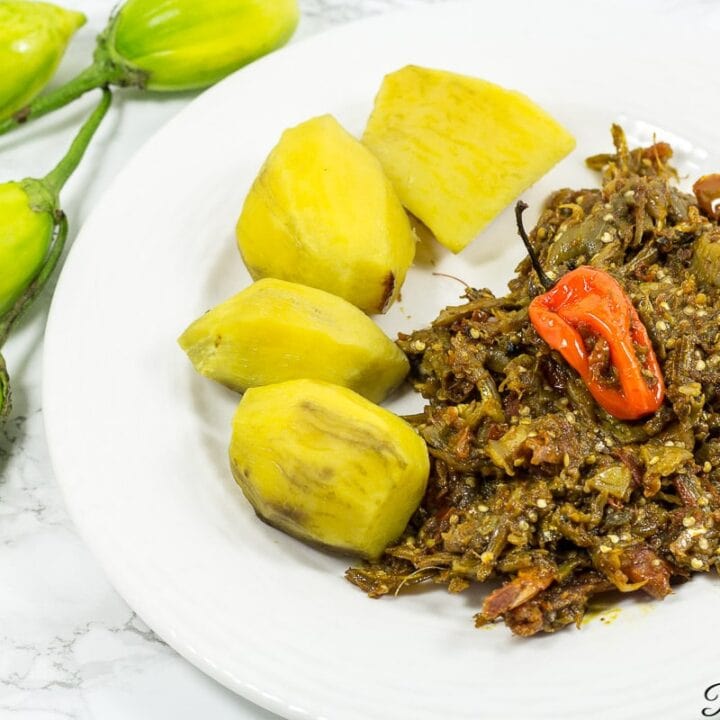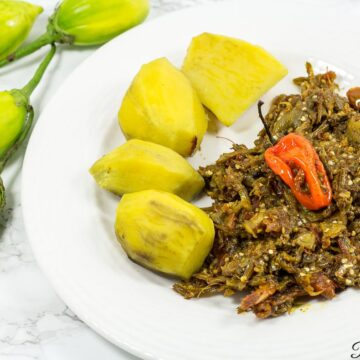 Garden Egg Sauce
Garden egg sauce is an easy sauce made with garden eggs (of the same family as egg plants). It is a great side to boiled plantains, yams or potatoes.
Ingredients
20

garden eggs

5

large tomatoes - chopped

1/4

cup

ground crayfish

1/2

cup

dried anchovies (substitute with other dried fish of choice)

1

cup

dried shrimp (substitute with other dried fish of choice)

1

large Maggi Crevette (crayfish seasoning cube)

substitute with bouillon powder

1

habanero (hot) pepper - optional

1

small onion - chopped

3/4

cup

oil (I mixed red palm oil (1/4 cup) and soybean oil (1/2 cup). You could use just red palm oil or just vegetable oil

Salt to taste
Instructions
Wash garden eggs thoroughly and place in a pot. Add water to the same level as the garden eggs. Boil until they are soft and squishy. 

Drain the garden eggs from the boiling water then rinse with cold water to help cool down quickly.

Once they are cold, peel each garden egg to remove the outer skin. Place in a bowl and mash lightly with a wooden spoon or place on a chopping board and cut into about 1-inch bits. (Cut them bigger if you prefer a chunkier sauce).

Place oil in a pot to heat up on high heat. Add onions and saute for two minutes.

Add tomatoes and cook until acidity is all done, stirring from time to time. (About 10 minutes)

Add in crayfish and stir. Let it sizzle with the tomatoes for about 2 minutes.

Add in the pepper (if using) anchovies and dried shrimp (remember you could substitute these with any dried/smoked fish of choice). Let them cook for about 3 minutes in the tomato sauce. 

Note: If you notice your sauce is too dry at this point, add in a little water to loosen it up.

Add in Maggi crayfish seasoning cube and salt to taste and stir well. Finally add in the mashed/chopped garden eggs. Stir well to incorporate. Let them sizzle together for about 4 minutes then turn off the heat.

Enjoy warm with boiled plantains, boiled African yam, or boiled potatoes.
Notes
You could substitute the garden eggs in this recipe with egg plant. In that case, one egg plant replace 5 garden eggs. So four egg plants will be needed here.
Nutrition
Calories:
508
kcal
|
Carbohydrates:
24
g
|
Protein:
36
g
|
Fat:
31
g
|
Saturated Fat:
14
g
|
Polyunsaturated Fat:
4
g
|
Monounsaturated Fat:
11
g
|
Cholesterol:
90
mg
|
Sodium:
3676
mg
|
Potassium:
1683
mg
|
Fiber:
11
g
|
Sugar:
14
g
|
Vitamin A:
1008
IU
|
Vitamin C:
26
mg
|
Calcium:
157
mg
|
Iron:
3
mg
Fun fact: Anchovies, the fish popularly used to make Garden Egg Sauce in Cameroon is locally called "njanja moto" in the country. What a name!
If you make this recipe, please share a photo on Instagram and tag me: @preciouscore, or share a photo on my Facebook page. I'll love to see!