HERE'S WHAT'S UP: BIRTHDAY GIRL
Published Dec 05, 2016
Updated Dec 14, 2016
Friends, I had a sink overflowing with dirty dishes last night. I was too tired to wash and I also felt sick knowing that I will wake up this morning to a dirty kitchen. But I had been busy throughout the day and my body had reached its limit. I did the dishes at about 5:30 this morning and it was so easy! It took me about half the time it normally takes me! Why am I telling you this little story? To let you know that there is power in your mornings. Things are just easier in the morning. Prayer feels more powerful in the morning. Creative juices flow easily in the morning. Make great use of your mornings.
So my pretty little mini me turned four last week!
Coincidentally, I took her for early childhood screening on her birthday. It's a 30-minute meeting where a children's expert tests a child's knowledge on a wide range of issues and their physical fitness. Friends, my girl has never been in a classroom since I'm homeschooling. So I was curious to see what the results would be. Scratch that. I was nervous. I was thinking, this is the moment of truth. I will now know if homeschooling is teaching her anything.
Guess what? She did great! Answered every single question correctly, above and beyond. The lady who was screening her told me, "whatever you are doing, keep doing it." I felt so happy and blessed. Thank you, Jesus!
To celebrate, I took the girl shopping and asked her to pick ten things she really liked. She picked some toys, colouring books and all sorts of children's things that have become a new cause for concern in my kitchen.
I was also able to braid her hair over the weekend. Yarn braids. I normally attach colourful rubber bands to the edges but the bands would detach sometimes. So this time, Mr N lightly burned the edges so they can look sleek and last longer. I love that man.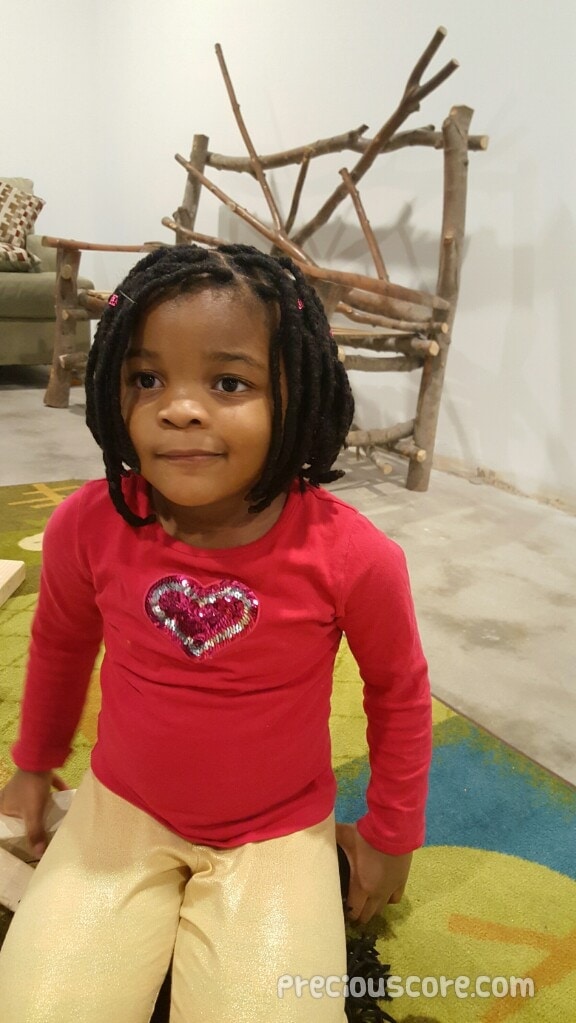 Then a miracle happened, I was able to braid my toddler's hair. I can't count the number of times I have pursued her to do her hair. She has been carrying her nappy hair for a while. Someone once innocently asked me if I was grooming her hair into dreadlocks. Ha.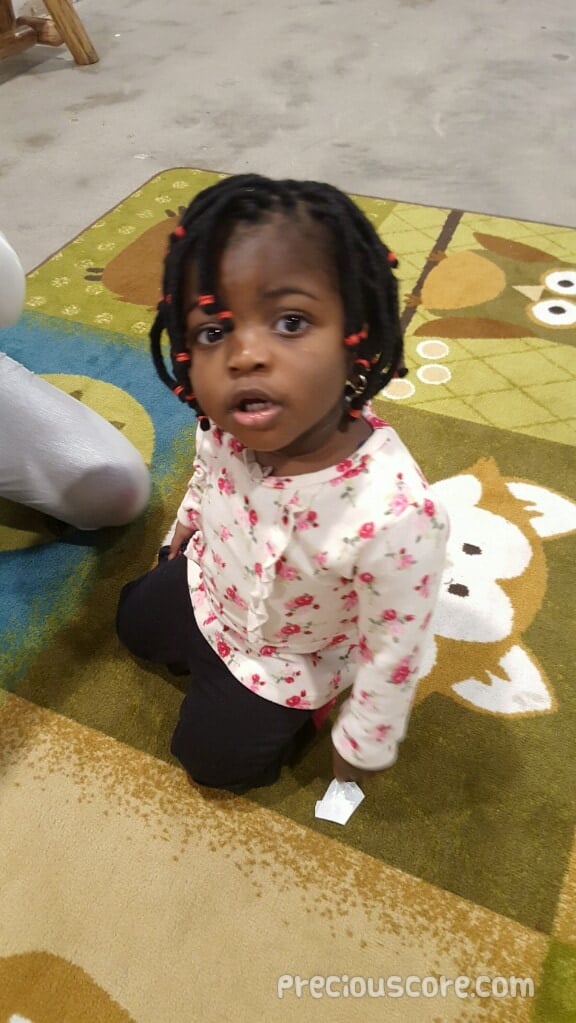 I uploaded episode 12 of Precious Kitchen on Saturday. Have you watched it? You'll see me cooking a spicy Cameroonian black stew called "Mbongo Tchobi". My next blog post will feature the detailed recipe which I should have published since Saturday but I didn't. Because, life!
This Saturday I will make sure to have a written recipe up as soon as the accompanying video is up on YouTube. No more delays!
In church, we began a brand new series called, "Manger Things". We learned that the things that happened in the manger were beyond extraordinary.
How could a virgin conceive?
How could the King of kings be born in a manger of all places?!
How did an angel appear and speak to Mary?
All these things are supernatural. They are things that can't be placed between A – Z. These things show us that God goes far beyond the things we see, know and understand. His ways beat logic. Miracles are not a thing of the past. God still works miracles just like He did in the days of Jesus. So if you are in need of a miracle just as I am, believe in Him. He is the God of the impossible.
 "For with God nothing will be impossible." Luke 1:37
What do you need a miracle for? Feel free to let us know below and I will pray with you.
Have an awesome week and a fulfilling December!
♥