This is the story of how God supernaturally brought us to America. Each time I think of it, I have goose bumps. It is an awesome reminder that God is real and He speaks to people. Sometimes when I doubt God, I remember this story. It helps to boost my faith in Him. I pray it does same for you.
"Sweet, check your email. There's something waiting for you in there."
It was sometime in 2012 when Mr N said these words to me. I was living in Douala, Cameroon at the time while he worked in another country: Equatorial Guinea. He only came home after every two months then stayed with me for two weeks before returning back to work. So our marriage was somewhat long-distance at the time.
When I got home that day, I signed into my email with Usain Bolt speed and saw the mail that said I, Precious had won the American Diversity Visa Lottery. I was elated! I never expected it.
You see, the American Diversity Visa Lottery also called the DV lottery is quite common in Cameroon. Every year from early October to early November, the program opens for people to submit their entries online for a chance to get randomly chosen to travel to the United States as permanent residents. During the entry period, cyber cafes are jampacked with people taking head shots and logging their information into computers, most often with the help of cyber attendants or self-proclaimed "DV lottery experts". All these for a chance to travel to America, which is the next place to heaven in their books.
"Playing the lottery" is something a considerable amount of Cameroonians have done at least once in their life. I wasn't one of them. I had watched the lottery from afar, heard tales of how lucky families got swept away into America after they won the lottery but for some reason, I had never "tried my luck" with the go-to-America game. Even though I liked the idea and wanted to visit America someday, I had never been proactive about it.
It was the man I married, Mr. N who had phone-called me during the DV entry period and asked that I take photos and send to him so he could play going-to-America game for us. I took the photos of me and our then one-year-old daughter, sent them to him and forgot about it. But on this day, right before me were the results. I had been randomly chosen to go with my family to America if I so wished.
I ran to my brother who was living with me at the time: "Des, I have won the American lottery!!!" I saw his eyes light up upon hearing, America. I was happy. He was happy. We were happy. But not for long.
The excitement dwindled when I began discussing travel plans with Mr. N. At first, he was for the trip to America but after some research and discussions with a friend in America, he wasn't for it. His research showed that America wasn't quite a land flowing with milk and honey and there were no trees to harvest money from. It was a land of hard work (read menial jobs done by immigrants to survive).
Now, Mr. N had a well-paying job, working as Electrical Engineer in an oil company in Equatorial Guinea. So we were not looking for greener pastures. We were not desperate for a financial upliftment, which is a key reason why many leave Africa for America. We were not some stinkingly rich people living in a mansion with servants. No, not anything like that. But we were okay financially with enough to feed ourselves and others.
It was pointless, leaving a good life to go to America to search for a good life.
So for those reasons, Mr. N was out. I understood him. I totally did. I mean, it made sense. Why would we leave a well-put-together life to go and begin afresh in a strange land?
After winning, we were supposed to send some documents to the Kentucky Consular Centre in the United States and make a visa interview appointment. We didn't do any of those. Life continued as usual, with America travel plans pushed to the back burner.
This went on for about a year. In that year, I found myself going back to the decision. To go or not to go to America? I had reasons why I wanted to go.
First, although Mr. N's job paid well and we communicated multiple times every day, I still wanted to be able to wake up every morning and see my husband next to me. I thought travelling to America would afford us that opportunity to live together, rather than only seeing each other after every two months.
Secondly, I kept asking God why we would win if we didn't need to go. Why would I, at first-try win something people struggled to win year in, year out? So I kept telling God that if it were His will, He should make it possible for us to travel.
The happenings in our life at the time were not so going-to-America friendly. I had two new part-time jobs which I worked at simultaneously, we moved house from Douala to Buea and I birthed my second baby.
These all made the situation very confusing for me. I was moving house, starting new jobs and tending to a new baby. My husband was settled in a well-paying job. How was America supposed to fit in? Then something happened.
The Turning Point
Mr. N came back home for his usual break and for some reason, it was then that we began processing our papers to send to the Kentucky Consular Centre in the United States. It was then that we received some strange information. This was information that he had been fired from his job with no valid reason.
Mr. N's being fired was a complete blessing in disguise. Days after he was fired, his boss called and told him to return to work saying he fired him erroneously. He said he didn't know what came over him. Mr. N refused to return to work. The company he worked for had to pay him a lump sum (think millions in CFA) for terminating his contract prematurely. The money they paid him was what we used to pay for travel-related expenses.
Also in that period, Mr. N miraculously won 1 million CFA francs (over $2000) from a mobile telephone network company, MTN. How did he win this? He kept responding to questions that came into his phone from the company just for fun. Questions like who is the president of Cameroon. And he will respond with an answer.
Now, MTN did not say respond to these questions to win money. He did so spontaneously solely for fun.
After playing for a while, he received a call from them (MTN) saying he had won One Million Francs (about $2000). We were in disbelief. But eventually, MTN paid him a whopping 1 million CFA Francs. For answering questions on civics and ethics. Just like that.
All of this money made travelling super easy for us.
The Dreams
This is the most goose-bump giving part of our travel story. I had two dreams that directed us on which paths to take during the preparing-to-travel process.
Dream number 1 was a dream in which I saw the doctor who examined us medically give us a test which the clinic he worked for said was not available. Getting examined medically and getting certified test results are part of the travel process. But this part was stalled for us because the clinic we got tested at said a test needed for my daughter wasn't available. They said they needed to order the test from a foreign country and they didn't know when it was going to be available. Each time we called them to check, they said the test wasn't available. But I had a dream in which the doctor in that clinic had the test. It was strange because the doctor works for the clinic and how could he have the test when the clinic doesn't have it? Well, it turns out he did! We travelled to the clinic just to follow up in person and when we met the doctor, he said he had the test! It turns out he had his own clinic and was only working part-time at the clinic where we were examined. It happened just like in the dream.
Dream number 2 was a dream in which I saw that our visas were ready at the US embassy and they were all handed to me. At this time, we were not expecting any visas yet because the embassy promised to call us after doing some background checks. But you guys, I slept at night and dreamt that our visas were given to me. When I woke up, I had no peace. I told Mr. N I must travel to Yaounde, the city where the embassy is located. I told him if I don't travel, I would know no peace because my dream felt so real. My logic was if I get to the embassy and it turns out my dream misled me, I would quietly return home. It turns out the visas were ready when I got there! Just like I saw in my dream!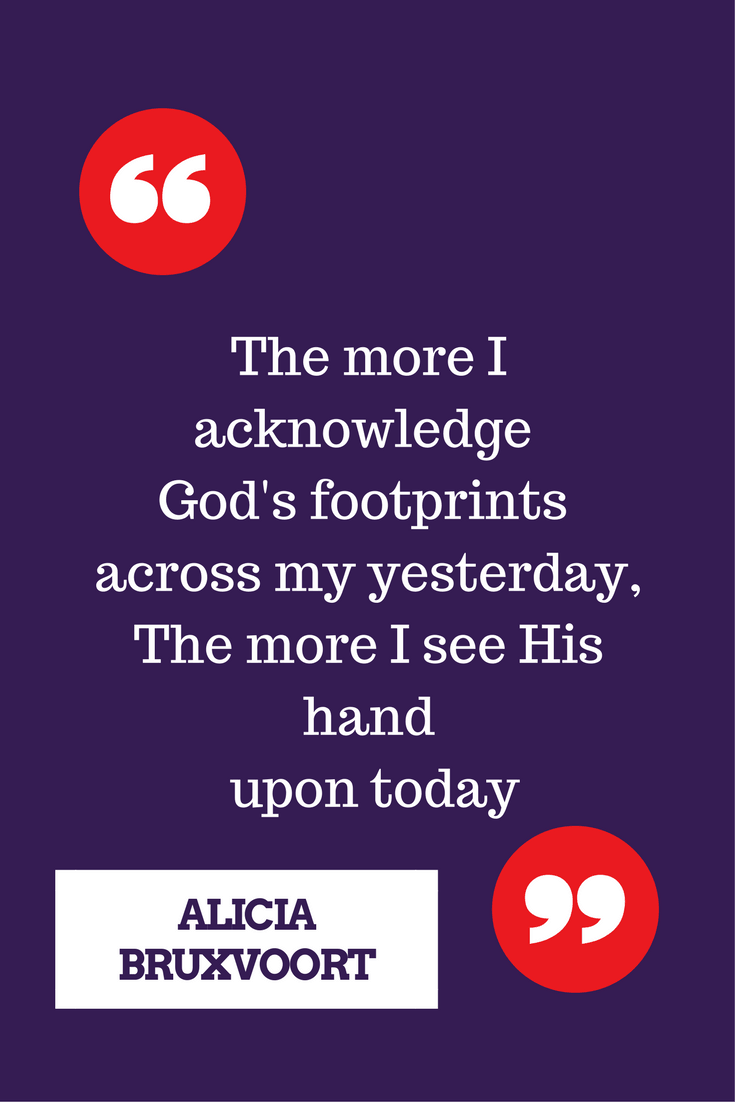 This story is nothing but proof of God's footprints to us. It reminds me that He is real and He brought us here. The sudden job loss, the sudden win of money and the dreams were God's hand at work. I am assured that He will fulfill the purpose for which He brought us here.
Is there a time you experienced God move supernaturally in your life? Please share with us below.